8-bit Vengeance – Part 2. Introducing MEGA65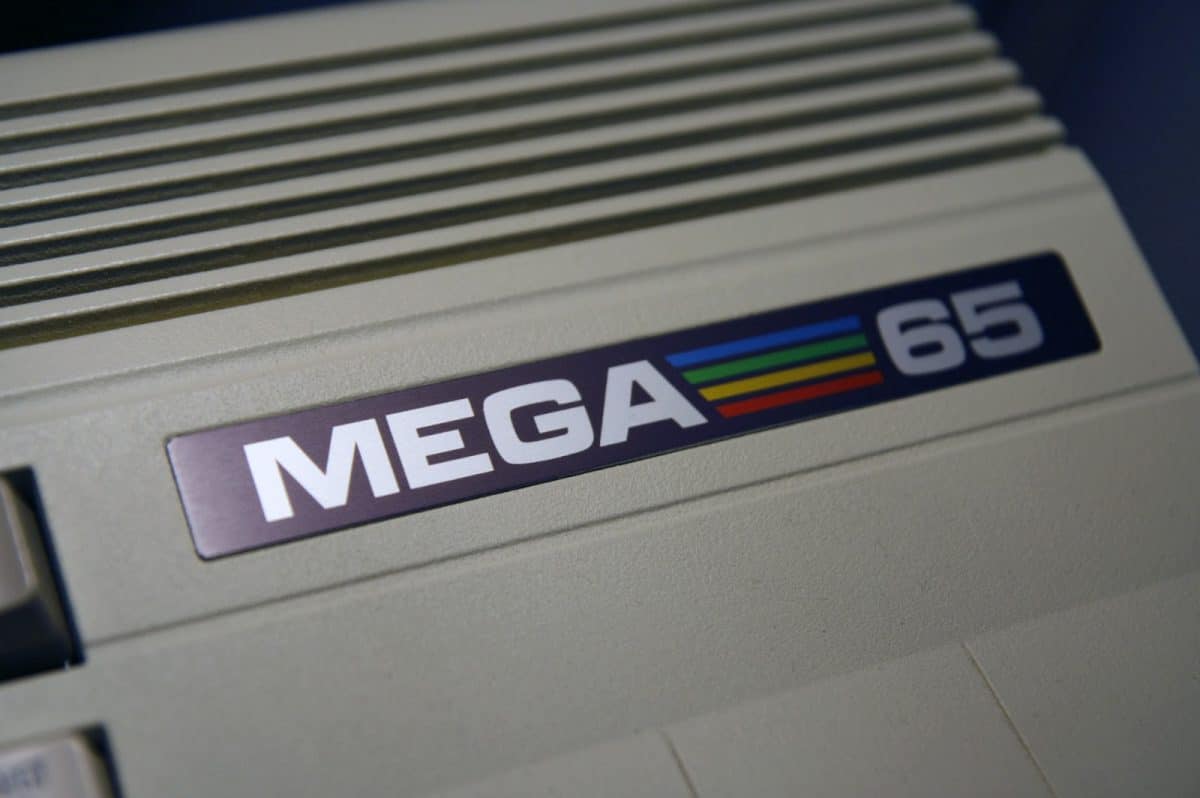 A couple of weeks ago I published my first article in the 8-bit Vengeance series. Aimed to shed some light on a department that was nostalgic in nature but grew up to build a whole new world, said article explored one of the ways to make good use again of you old C64 (or C128) by means of state-of-the-art storage and net-enabling peripherals.
The good thing about such devices is that they do allow to put your hands on old computers. Not having mechanical parts in motion (keyboard aside, that is) such machines aged gracefully, yet capacitors and the likes are not getting any younger. Thanks to many visionaries out there, one of them being the guys at MEGA (Museum of Electronic Games and Art), a brand new 8bit project was started: building up a C65-based computer, running around 50x faster than a C64 while being highly compatible. C65 design, mechanical keyboard, HD output, SD card support, Ethernet, extended memory and other features increase the fun without spoiling the 8-bit feel. hardware designs and software are open-source (LGPL). [source: MEGA65 official page].
The MEGA65 is completely open-source and unlike other FPGA-based computers you can see, modify and improve the implementation. Its FPGA implementation is based on a full-scale compatibility recreation of the old MOS 6502 microchip, illegal OpCode included. This means that the MEGA65 is designed to offer both C64 and C65 compatibility and, because it is open-source, its compatibility will continue to improve over time. But, as said, this is not a product made to keep you floating in nostalgia. Although that is a very likely and a very desirable outcome, you can really go back to old times coding thanks to a wide library of easy-to-learn programming languages, paint programs and tools focused on supporting your creativity.
The project was announced in 2015 and was supposed to be concluded in a matter of months. As of today, a release date has not been announced yet, but developers are really striving to do their very best and results are now tangible. In addition, a portable version of the MEGA65 is being developed and its features are simply unique: A dual 4G (and 5G upgradeable) mobile phone with unprecedented battery life (est. 1000 hours standby) and stereo 2W integrated speakers, boot time of < 1 second.
Finally, the computer will also be equipped with dual soft SIDs (and the ability to use hard-SIDs in a cartridge) plus stereo 16-bit digital audio.
Although all of this may seem too good to be true, it is already happening (visit the dev's blog here). Only one thing has remained unsaid: the MEGA65 it's gonna be mine on day 1!
Follow Us... Inspire Us To Get Better... Keep The Flame Alive
About Post Author