Bugs Must Die. Demo Review
There is always a first time for anything, so here I am reviewing a title that, at least for the time being, is gonna be a PC only product. Actually, it's almost like a taboo is falling here but, at a second glance, there is a reason for everything.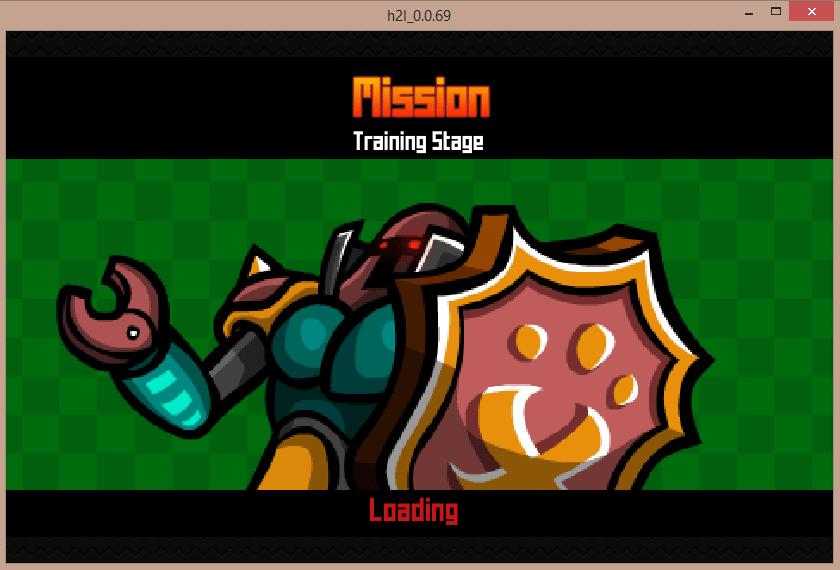 Bugs Must Die is a modern-retro-style 2D pixel-art top-down shooting game (wow, what a long definition. I need to catch some breath ….), a genre that is very often hosted on this blog. It is actually Tony's favourite, and he would have reviewed this demo himself, but it needed to be in an Amiga version first or, as a minimum, available on the PS store.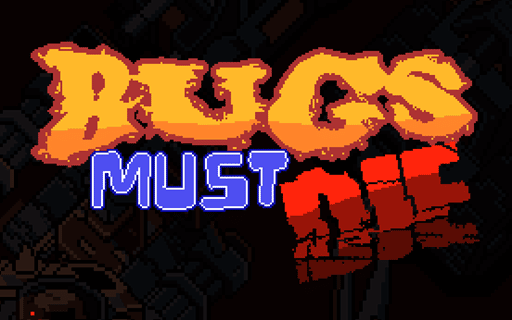 As an elite from the Galactic Pests Control Company, you are sent to the planet M-79 to prevent Mantis Beings from invading Earth. On the terrestrial planet, you not only have to destroy the cruel Mantis soldiers, but also battle with the various Bosses cloned from Earth POP culture.
The look and feel of the game, very refined and very responsive, makes you at ease since the very first minutes. As soon as I started playing I immediately recalled old glories of the past, one of them being License To Kill (Domark, 1989) for the C64.
Graphics, sounds and effects have changed, but the feeling is the same. Awesome! Too bad my performances at these games suck now as they sucked in 1989. Looks like only wine gets better with age ….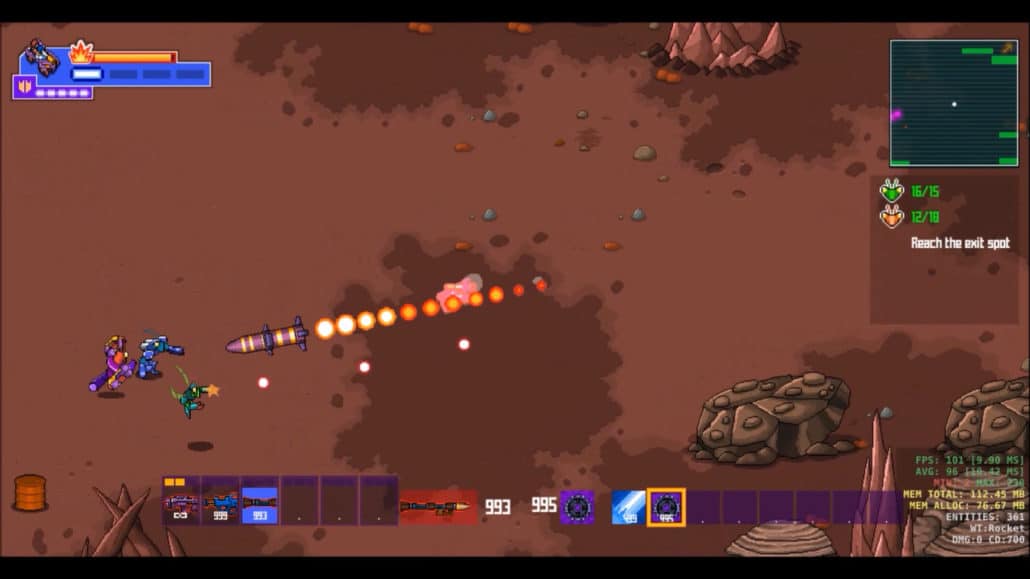 Unlike the old school games, player of any levels can beat the Story Mode: hard core gamers may try to beat the game using just the basic weapons, while average gamers can spend coins obtained from missions to update their vehicles and weapons to take down the bugs with ease. If features like these one were present in 1989, I would have enjoyed many more games for sure!
Bugs Must Die sports 3 different game modes: Story, Challenge and Endless to bring you well over 10 hours of gameplay. In particular, the Endless mode will allow to greatly improve your loot, and spend it afterwards.
The game is brought to you by DragonGlass Games, a company based in Shanghai (China), but which enrolles some old wizards among its developers. As they state on their main page, the game is inspired by classic arcade/NES games published by Konami like Jackal and another popular twin-stick-shooter indie game, called Nuclear Throne. As said, the game looks and feels like old shooter, but in the best possible way. I enjoyed the demo (which you can grab HERE) and I can't wait to play the final product. I do hope it will fullfill my expectations, since it sure has potential!
Follow Us... Inspire Us To Get Better... Keep The Flame Alive
About Post Author