A Blast From The Past! : Alien Breed
A lot of visitors on this blog are old Amiga users so this title should be familiar to most of them and to some it might even be one of their top 5 Amiga games ever.
Alien Breed is a 2D Vertical Horror themed shoot 'em up action (phew!) game series that spawned loads of sequels and even First Person 3D games ones ala doom and quake called Alien Breed 3D and Alien Breed 3D II: The Killing Grounds.
This new Alien Breed game is just Alien Breed 1 retouched and added a few minor things so that they could make the crowd happy with releasing a classic Alien Breed game instead of their new series or whatever.
There was an Alien Breed Trilogy released a year or two ago and this game has nothing to do with them so do not expect those average games as here you will get a great game with the AB Special Edition remake version included (which is a much easier AB game).
This remake/touch up is a very good version and one of the better remakes done in a while so Team17 did a wonderful job on this one.
Trophies, Leaderboards, ad-hoc Co-Op and Online Co-op, Cross Buy, Cross Play and Cloud Save!, now that's a feature list to be proud of!.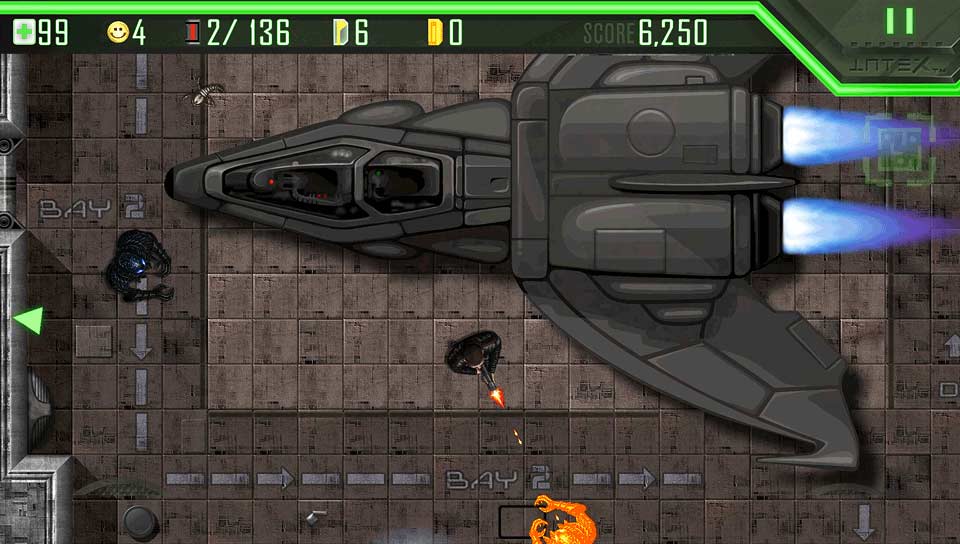 Unlike the Orginal Alien Breed, The shop is very easy to find now and it makes the game somewhat more playable too (if not too easy?).
The alarm that we all remember so much and still frightens us as much as before.
It's even scary on the Vita version, without a headset!.
A boss, damn! i remember these being so much bigger and scary back in 1991, btw all the tricks still work in this remake so if you remember where to stand to take them out then you can do it in this remake too.
In this package, you get five Alien Breed games some new some not although In the end, all five of them are very much the same game (sort of).
Alien Breed 2, Alien Breed Tower Assault and so on is not included in this package but i bet that they might show up if this game sells well.
In the end, this might be another cash cow for the general public but retro is fun when it's done properly!.
I completed the game(s) today, AB and AB: SE is still awesome and worth the money as for the "level packs", they're ok too!.
Thanks, Team17!, now you should do a Superfrog remake/touch up!
Follow Us... Inspire Us To Get Better... Keep The Flame Alive
About Post Author