A Look at For Honor Closed Alpha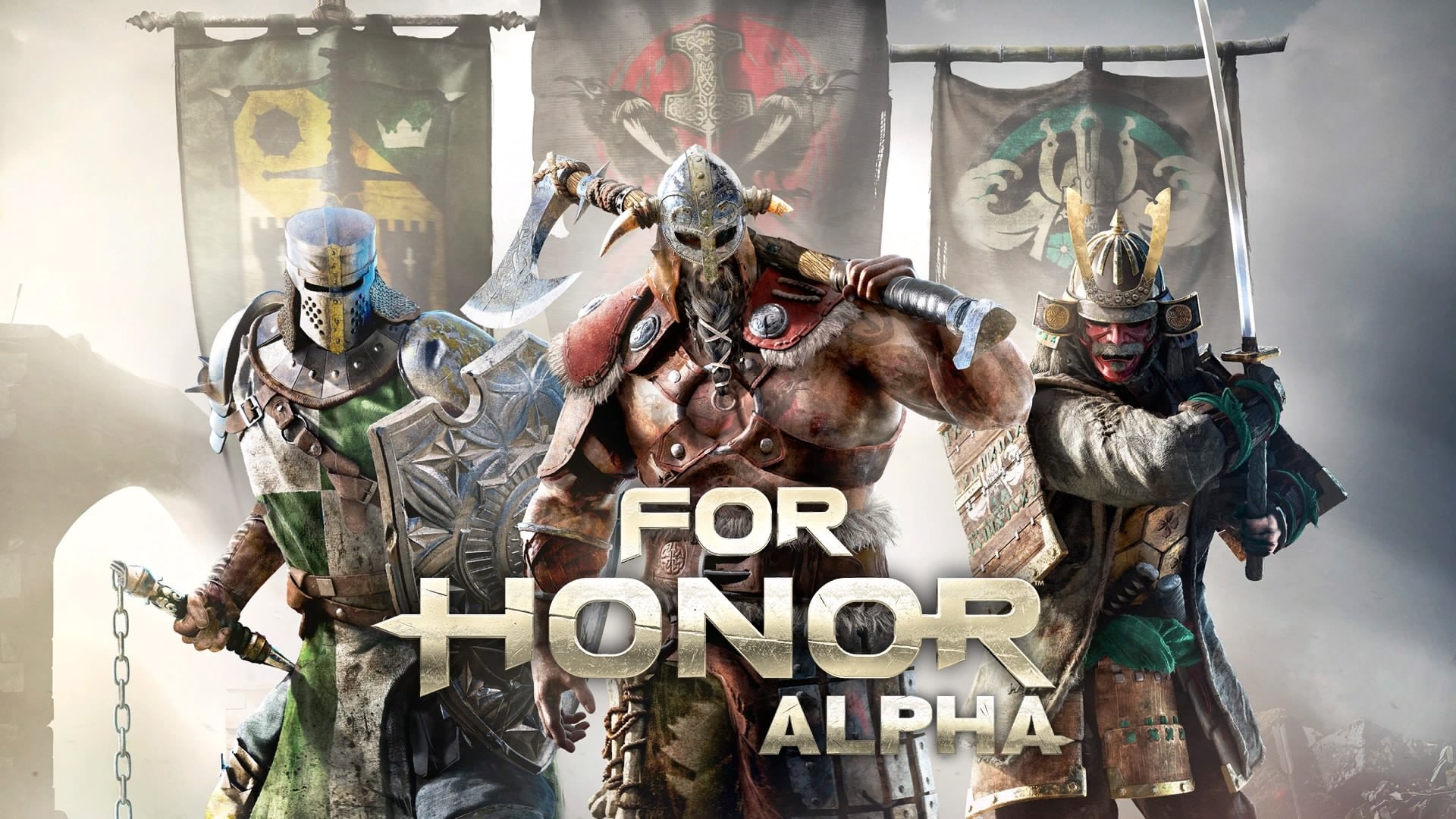 For some inexplicable reasons For Honor is one of those game that, albeit very inspiring, ended up in disappearing from my radar, probably obscured by a wild bunch of AAA titles. In the past few months old and new IPs clustered my vision resulting in a complete overlook of this promising title.
Luckily, Ubisoft knows how to do business and so I was one night, patrolling downtown Manhattan as a Division agent, that I stumbled into the following poster, cleverly placed inside one of the safe houses I continuously visit…
At that point, the damage was done, so I enrolled into the alpha testing program and here I am, reporting my first impression, built up during last weekend testing campaign.
For Honor is a brand new Ubisoft title, due to February 14th, 2017, which features sword matches among hordes of enemies and feels like a well-done mix between the 1-vs-1 battles of the excellent Bushido Blade and the massive battles of the music titles like Dynasty Warriors.
For Honor is a multiplayer oriented title which, unlike other games of the moment, also features a full-fledged story campaign. The alpha code, anyway, featured only the basic multiplayer mode, which at the moment are:
Duel: a classic PVP match, one versus one;
Brawl: a 2-vs-2 match, where strategy becomes very important since you can slash your first opponent and then help your teammate to overwhelm the other enemy;
Dominion: my favourite one, which sports a 4-vs-4 match where you have to conquer and maintain control points, defending your castle or trying to invade you enemy ones.
For a better comprehension of these game modes, I recorded a video. The funny thing is that despite Ubisoft clearly stated on their website that alpha tester was free to publish, or even stream, game sessions, YouTube initially blocked my video claiming a copyright violation. I just addressed them to For Honor official website and here we are…
The game gives you the opportunity to impersonate your favourite warrior. Even though it is not accurate from a History point of view, you can choose among Vikings, Knights or Samurai that will all fight in the same arena. As said, not accurate, but I like it!
Despite being an alpha code, the graphics are outstanding and I never had a noticeable drop in frame rate. In addition, I really seldom experienced a server lockout, so my first impression is very positive.
The customization level is very high and progressing in the game will soon give you access to better weapons, armours and the likes. Emblems and appearance are yours to tinker with, and the better you are in combat, more XP you will obviously get and, in addition, you will receive additional item resulting from an automatic loot of the current battlefield.
In the end, I believe this game has a very high potential and I'm looking forward to the next test session to experiment with it a little more.
This time, in fact, I concentrated only on the "offline" matches, meaning that I did enter coop sessions but I played against AI opponents. Next time I do want to test my skills against human players, a much more challenging experience indeed.
Also, I want to test out Vikings and Knight, more difficult to deal with (the feeling of moving around a heavy character is very well rendered) but probably deadlier at first stroke.
I hope you guys liked this first impression report, and I do hope to find you out next time and share a match or two.
Edit December 18th: new Story Mode Cinematic Trailer.
Follow Us... Inspire Us To Get Better... Keep The Flame Alive
About Post Author