A look at Lotus Turbo Challenge II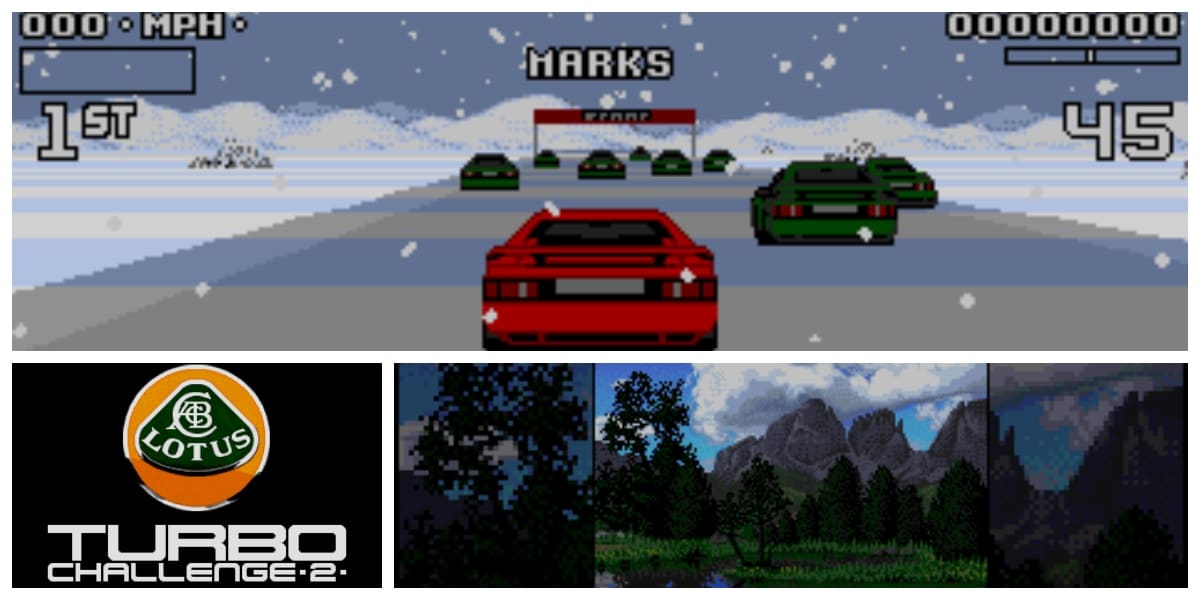 The first years of the '90s were a gold mine as far as Amiga games were concerned and developers across Europe consistently released incredible titles. The second Lotus game was one of these, with its focus oriented to an arcade type of gameplay in which you had to complete different tracks in a series of time-based trials.
From a technical point of view, Lotus Turbo Challenge 2 used a sprite-based approach instead of the 3D one, very popular at the time. Despite this (or, rather, thank to this), the game acquired a very peculiar and distinctive look that is a trademark even after all of these years. In addition, the game featured a single-player mode that made use of the entire game screen instead of half, while the multiplayer game was carried on using a split-screen mode. As far as the sound compartment was concerned, the music was absent from racing (the player could instead hear the car's engine sound), but the initial tune was incredibly captivating.
Developed by LOGOMagnetic Fields and published by Gremlin in 1991, Lotus Turbo Challenge 2 was first developed for the Amiga and then converted for other platforms like the Atari ST, the Acorn Archimedes, and the Sega Mega Drive. To say it with magazine Amiga Power words, as reported in Martin Grundy's calendars:
Make no mistake then – this is one much-hyped game that actually turns out to deserve its pre-release reputation. Gremlin have mixed speed with convincing graphics, imagination, a good feel and a simple car to produce, I'd say, the best sprite-based driving game ever on the Amiga.
Pictures courtesy of Lemon Amiga.


Follow Us... Inspire Us To Get Better... Keep The Flame Alive
About Post Author