Back To The Roots , it's M.A.C.E. Time.
Typical Amiga game scene .., last week we had a Shoot Em Up game released and now this week we got another one, i am not negative here but it feels odd as we haven't had a decent commercial (at app store price) shoot em up game on the Amiga in years and now we get 2 in a little over 1 week?.
M.A.C.E. has had a long time coming, there's been a lot of talks on the forums and even teasers every now and then too, the game is developed by Entwickler-X and Amiboing.de and it's one of the few who use the Achievement system as well as the online leaderboard systems so their games are pretty popular i think.
A few days ago the friends at EntwicklerX sent me this photo, just to tease me as they know i am a sucker for box art and boxed retail games so naturally, i will buy a few copies for safekeeping now when i have the chance.
The actual full game is not out yet but the material seems to be finished or near finished anyway and i am getting anxious here as the demo version (which i got a few days ago) certainly spiked me some interest.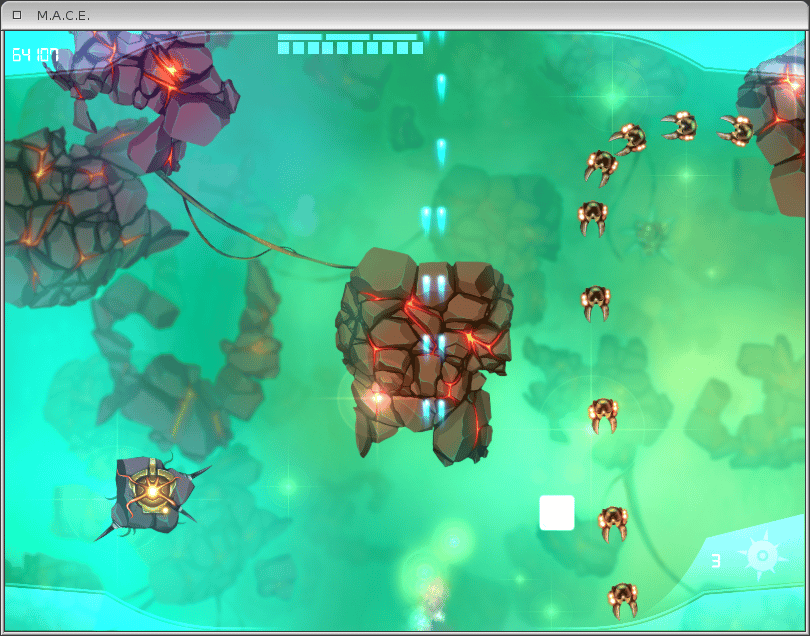 So the game is "just" another vertical shoot em up ala "Banshee, 1942 and so on" but it's refreshing to see such a game again on the Amiga with 1920x1080p details and smooth 60fps (?)scrolling and while i kinda suck at this game (for now) due to i hate playing on keyboard/mouse i am sure i will kick some serious ass when i unpack the boxes with my joysticks in them (yet…i am still unpacking all my moving boxes…).
Weapons/upgrades is standard fare, you level-up to double shot, triple shot etc and if you die then it goes back to the former "shot" you had before your last upgrade so the game can be very challenging due to this but hey hey, it's a retro game so it is supposed to be annoying and hard.
i had some issues with doing some screenshots but i will do more when i receive the full game.
oh, and btw, the game has wonderful retro-styled music.
good stuff guys, looking forward to your next games.
Follow Us... Inspire Us To Get Better... Keep The Flame Alive
About Post Author