Lucca Comics & Games 2017
The end of October finally came and, like every year since 1966, the small town of Lucca (Tuscany) hosted its Comics&Games convention.
I have been a loyal participant to the fair for at least ten straight years now, often reporting on these pages for the last few editions.
Actually, my last article about this convention, the biggest in Italy and one of the most important around the world, dates back to a couple of years ago, so I decided it was about time to write a little more about it again.
The fair was originally born as a comics conventions only but, through the years, it expanded to include many other media, like board games, video games, action figures, painting, sculpting and the likes.
As far as comics go Italy, like many other countries, has been heavily influenced by the American way of making comics that hit the world right after the end of World War II, so American artists are always very welcome and very present.
I've always been interested in comics and Italy has a strong tradition of great artists yet, in the last years, my full attention goes for Japanese stuff: animes, mangas and books in general, not to mention all the video games I reviewed on this very pages. One of the pros that I currently follow is Keiko Ichiguchi, which presence in Lucca is now a constant. Keiko was born in Osaka, Japan, but currently lives and works here in Italy.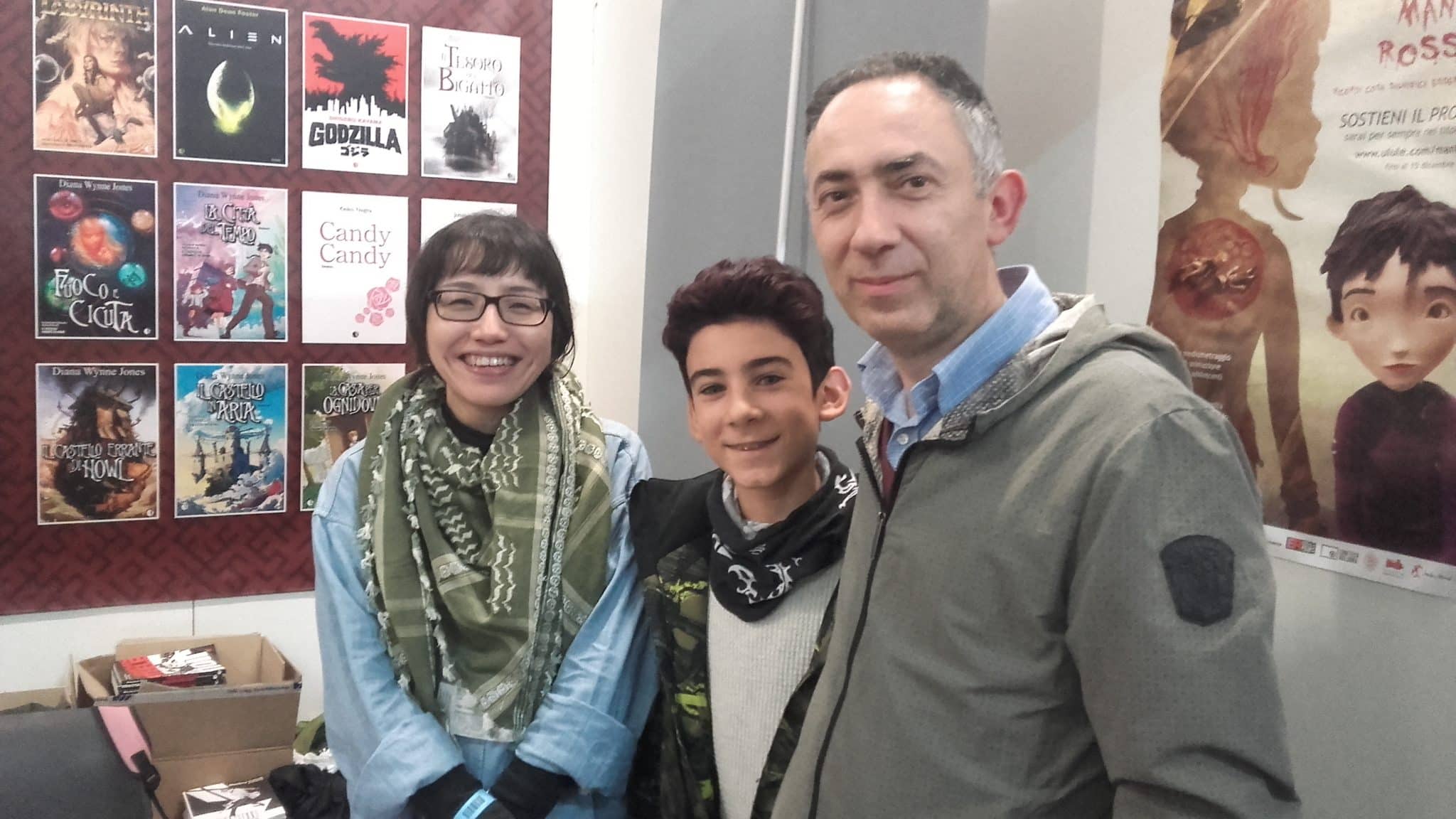 Until 1992 the fair used to count about 30 thousands attendances per year but, from that point onward, the number started to constantly increase until reaching its maximum peak during the 2016 edition, that actually was the 50th anniversary. During the 5 days of the last convention, about 270 thousand tickets were sold and total visits (including exhibitors, cosplayers and simple tourists) were estimated in about 500 thousands !!
The 2017 edition was a little bit less crowded, but it still registered 700 exhibitors, 90 locations inside Lucca walls and over 240 thousand tickets sold.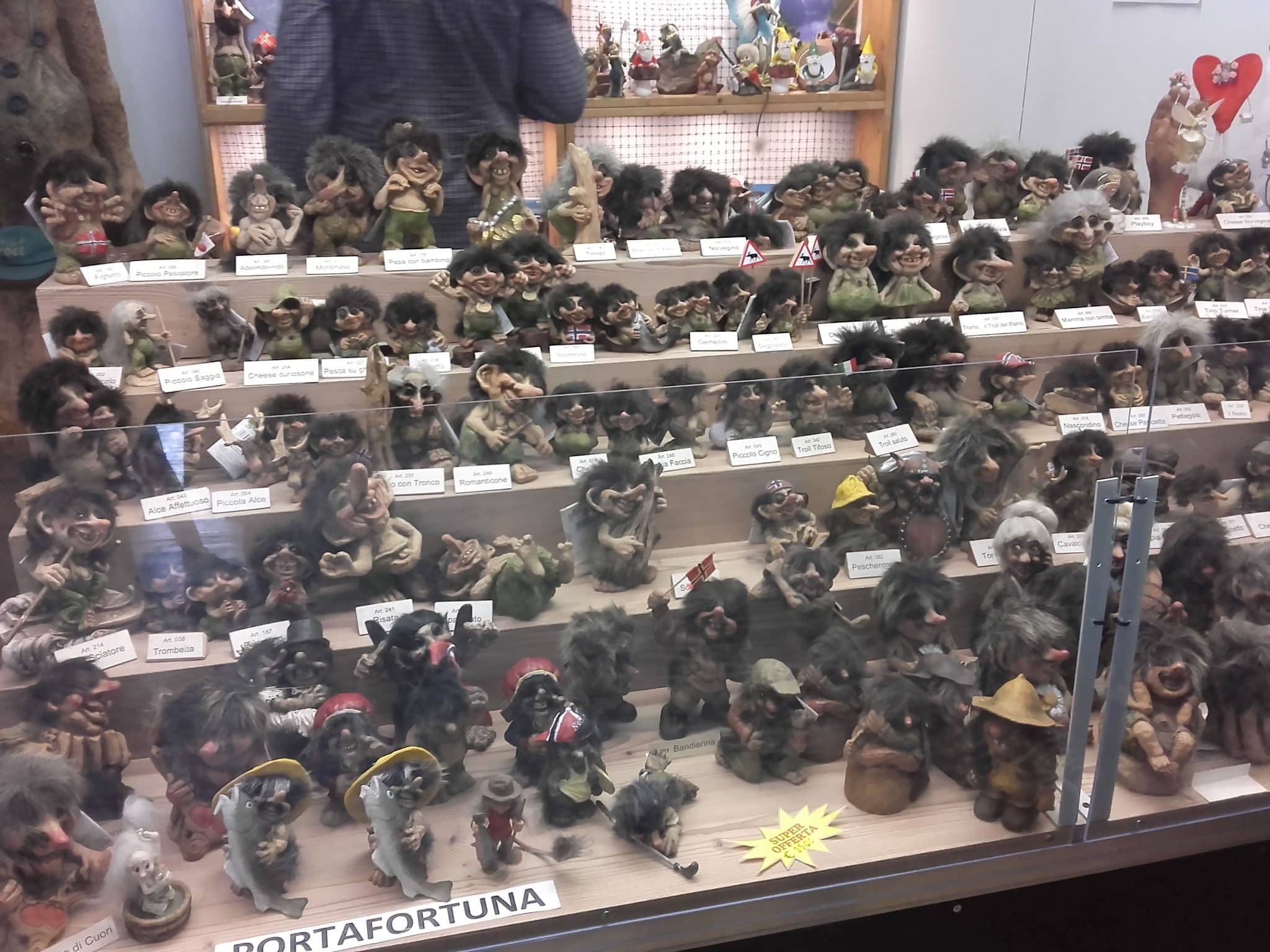 It was the first time that I noticed these Trolls from Norway, but there were a lot of them in one of the many and many stands full of souvenirs and cosplayers paraphernalia. Speaking of which, please enjoy the following video (taken from the official YouTube channel) depicting the incredible crowd of Day 4 (over 72 thousand tickets sold that very day).
As usual, I got literally fascinated by plastic models, so here is a new batch of pictures about them …
The retro game part was pretty strong as well, sporting old consoles and old games. I spent some time looking for some hidden gems, but I have to admit that I was a little unprepared for this so, after a while, I gave up but not before noticing a CD32 on one of the upper shelves. According to the reseller, it was a brand new unit (stock leftovers, I presume) and the price was set at 350Eu.
But let's go back to cosplayers for a minute. How do you like these?
I never thought to have a close encounter with Cloud Strife just out of Final Fantasy VII, but this cosplay was really outstanding.
The stands reserved to videogaming held other surprises: professional game controllers, cosplayers endorsing new games (Lord of the Rings) and amazing metal figures totally made of recycled steel. The Xenomorph below is over 2 meters tall, and it is really impressive (and scary). Just expand the pictures and you'll know what I mean.
Even this year the convention was a blast, and despite 4 full days spent among all the different stands, there were things that I couldn't do and events that I couldn't attend to. I guess I should have attended even to the fifth and last day, but I really had no chance for that. So please take a look at the following clip in lieu of my live report.
I hope you guys enjoyed this quick review. There was actually much more out there, especially at the Raccoon City site, but I know you already had an inside of it from the Amigaguru Facebook page.
Enjoy.
Follow Us... Inspire Us To Get Better... Keep The Flame Alive
About Post Author