My Thoughts on Uncharted 4
I've never been a fan of Nathan Drake. That is a truth.
I've never bothered to play the first chapters. That is also a truth.
I've never been a follower of the Uncharted saga. True, as above.
Despite the fact that all of the above is true, this is not the entire truth.
As many of you, I "grew up" with Lara Croft. It was December 1997 when I bought my first PlayStation.
At that time, the whole world was on a rampage for a new, very charismatic (and very sexy) heroine. Tomb Raider 2 was my killer application and it was the game that basically decided which console I had to buy. Although it is a fact that Sega and Nintendo were already out of the competition for many different reasons, they had a strong nostalgic appeal on me and the choice was not as easy as one may think.
I played TR2 and I loved it. Since I suck at old classic arcade games, it was probably the first game in years that I was able to complete to its very end. The hype was so high that I bought a reprint of the first game right after. Again, despite living in an era where tips and walkthrough were not so easy to find, I managed to complete that one as well without any external help and despite its checkpoint-based saving system.
Then, as you all know, TR saga entered a period of stagnation, often alternating good games with tremendous ones. Nonetheless, being a true fan of the series and always hoping for redemption, I never really bothered to seek something else, until…
I am a careful reader and I always have an eye on different magazines to get multiples opinions on the same relevant product. When Uncharted 3 came out I was in desperate need for adventures, Lara Croft was out of sight and, painful but true, I had a few games that I really disliked. I never return a game to the shop but that time I was fed up, so I went to the nearest Gamestop and, trading back an awful Silent Hill Homecoming (and something else) I got a used copy of Uncharted 3. Actually, the game had been out for only a couple of weeks, so my copy was brand new at a ridiculous price. I started the game as soon as I got home and started cursing myself right away… What had I waited so long for? That was what I was looking for: a compelling story, fun and charismatic characters, loads of hidden treasures to find and, last but not least, an awesome graphics. Of course, I already knew NaughtyDog from their previous works (Crash Bandicoot and Jak&Daxter), but playing U3 put their coders (and the likes) in my personal Olympus of DemiGods.
Sadly, I had (and still have) neither the time to go back to my backlog nor the time to buy additional stuff, but when I got my PS Vita Uncharted: The Golden Abyss was pretty much the only game I bought with it. Golden Abyss is another smash, IMHO. A portable game which could easily face any other "triple-A" game on home consoles and … win! The look and feel on the Vita is just brilliant and there is nothing more you can ask from a portable device. I personally believe there is not much more you can ask to any other platform.
I booked my copy of U4 Collector's Edition the very same day it appeared on the website. Once I got it, I played it and completed it in a matter of days against all odds. It is a mature product which perfectly fits the whole storyline. It depicts older and (in a way) tired versions of the protagonists, but it all falls into place in order to give a proper finale to a great story (and a great saga).
At the time I'm writing most of you have probably played the game as well (or at least read about it), so for once I will be not reviewing the game in itself. Let me just say that despite I already finished it and despite other games I'm dealing with right now (mostly The Division, SW Battlefront and Mirror's Edge Catalyst), I will keep playing U4 until I finally explore every crack and crevice, found all the hidden treasures, documents and journal entries. The multiplayer campaign is fun as well (although not my favourite one) and I'm looking forward to finding out what the Season Pass will hold next (cooperative multiplayer, additional solo campaign and so on).
I believe Uncharted 4 is a must-have and now, after all this time, I wish I had a way to put my life on hold for a minute and play the first two games. I know this will probably never happen so now, after Crash Bandicoot, Jak&Daxter, Uncharted and The Last of Us, I can't wait to see what NaughtyDog, Gods of Olympus of writer and coders, will come out with next.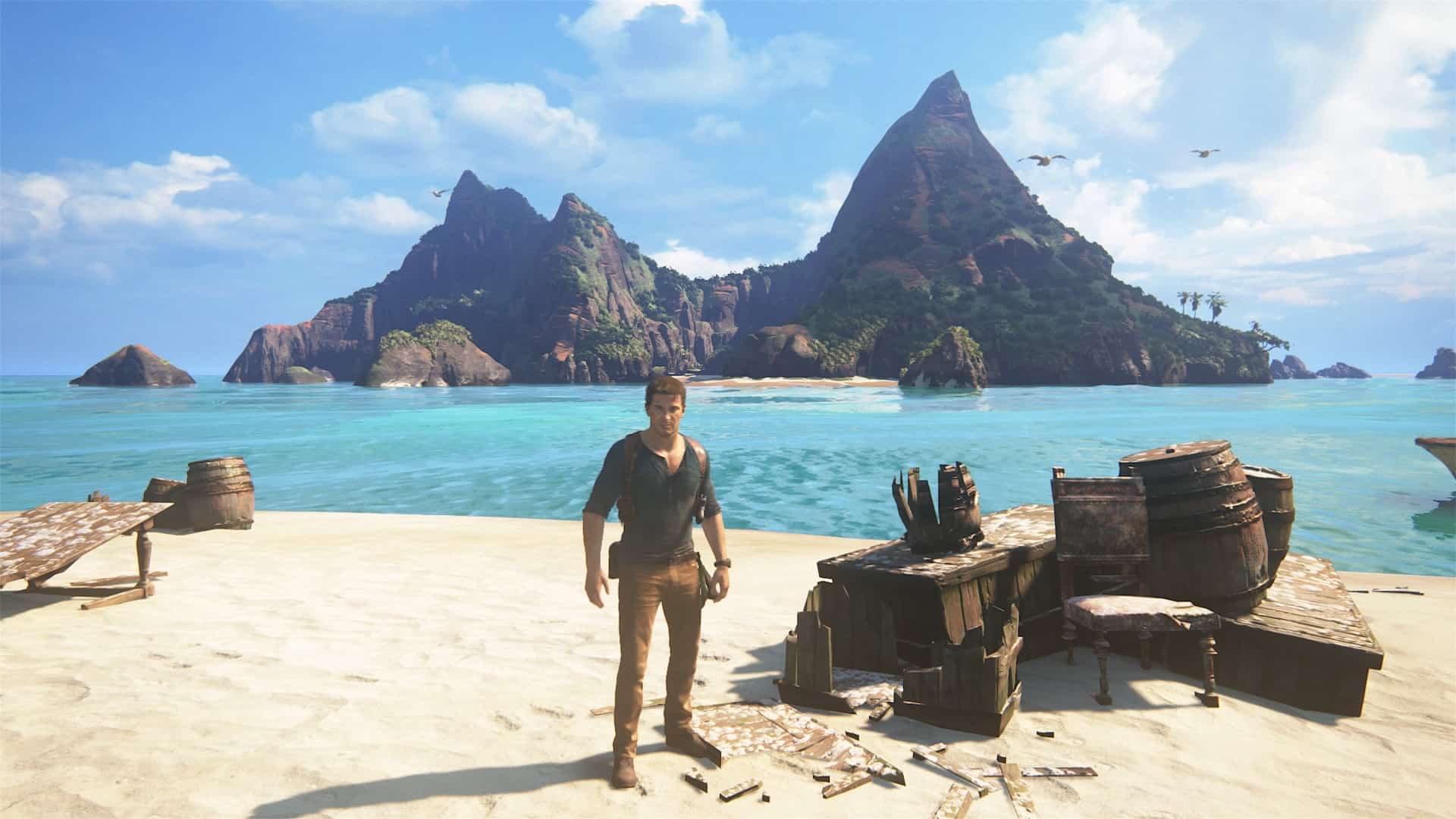 Thank you for reading.
A final note: As said, I believe this game to be a masterpiece. Nonetheless, this was not a


game review. The reason why I'm still giving a score is that I think NaughtyDog (and Nathan Drake's saga) really deserve it. Although I didn't play the first two chapters, my Uncharted experience has always been outstanding: great stories, beautiful art and awesome coding skills. Could you ask for more?
Edit, July 16 2019: I did it. I finally played every single game of the franchise, including the fifth chapter (The Lost Legacy) that was published an year after I originally wrote this article.
Follow Us... Inspire Us To Get Better... Keep The Flame Alive
About Post Author