Open World Dinosaur Survival Game – ARK:Survival Evolved
The news is out, Early access for ARK: Survival Evolved PC version due next month, Console version(s) due next year (2016).
ARK: Survival Evolved was announced earlier today (11 of May 2015) and I must admit that it took me by surprise as I had not heard of it before now. The pictures and videos available were released earlier today and my god does it look bloody amazing!.
Wildcard Studios announced the game with this little text (among other things) :
As a man or woman stranded naked, freezing & starving on a mysterious island, you must hunt, harvest, craft items, grow crops, & build shelters to survive. Use skill and cunning to kill or tame & ride the Dinosaurs & primeval creatures roaming the land, & team up with hundreds of players or play locally!
ARK: Survival Evolved is planned for release on consoles in 2016, Early access and hopefully a lot of betas up to then, console testers is also very likely although open ones have yet to announced.
Morpheus VR support was also announced on the PlayStation Blog earlier today along with the game itself although no mention of release dates or whatever in that press announcement.
Here is just a few of the "creatures" you get to meet in the game, nothing out of the ordinary in terms of the setting and what other games have offered before. I am sure this will change within the next few days as we're bound to see a lot of new pictures and hear more in-depth news and features before launch.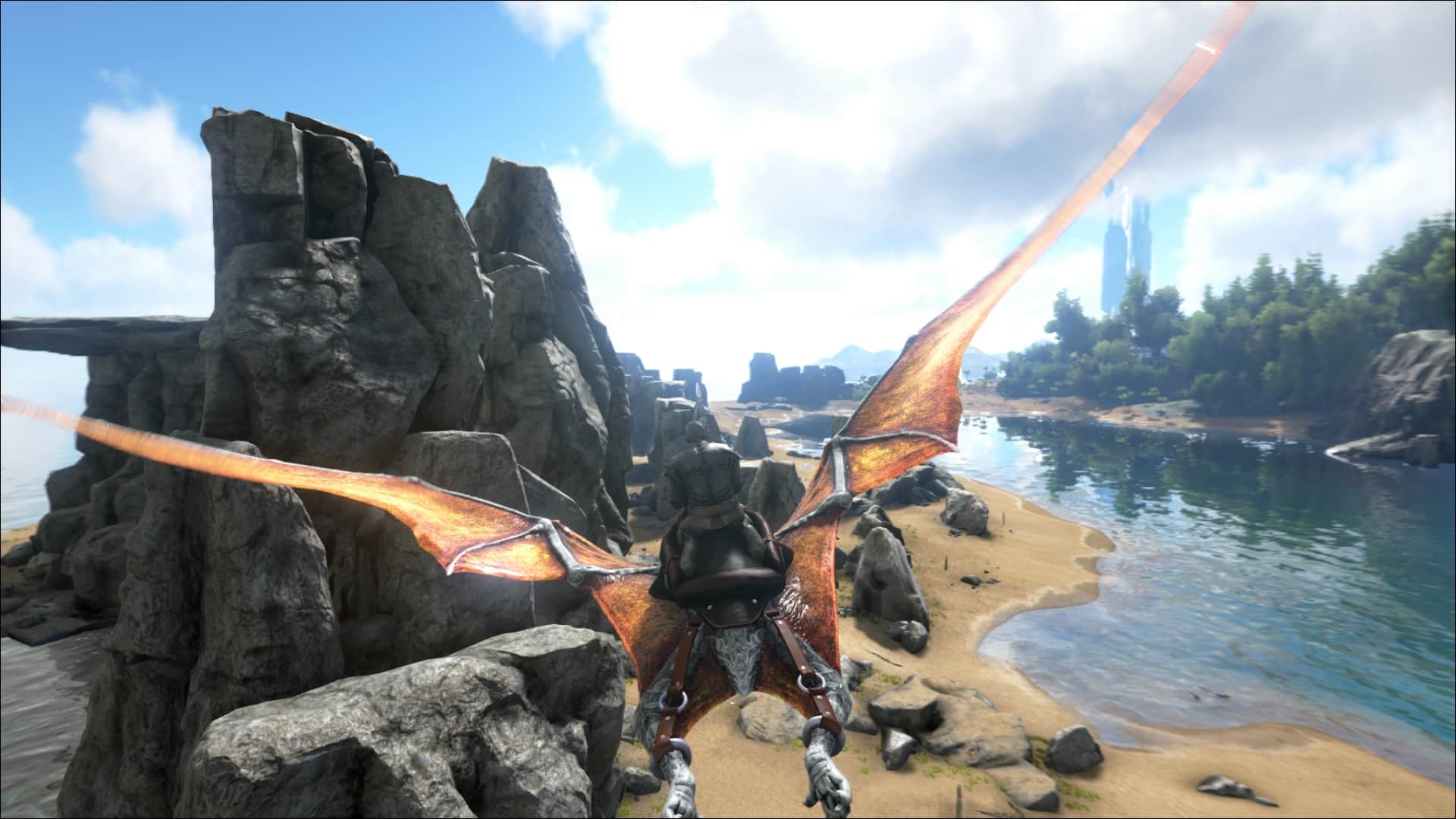 Flying, riding, crafting and so much more makes me want this game more than most other games right now, I am really hyped here and with the video and pictures out now (and posted here) just screams play me, play me now!.
The graphics look amazing for an early access version and one has to wonder how it will look next year when the full release hits the shops, will the console versions be any good? , can they cope with the details, and the amount of stuff going on? 1080p, fps? , so many questions…
Here is a picture of the map and tracking stuff, looks like a hint of Metro 2033 (and many others) which will most likely work out great and add that needed tension.
The launch video/trailer, enjoy it!. looks incredible! oh and best of all, this is Live online play footage and not just some mock-up stuff.
Right now I wish I have a souped-up PC for the early access next month! but no, I will not dive in to buy a PC this time around either, I am Amiga only and will be for years to come (i hope). It will be a very long 1-year wait till the PS4 version though.
Cheers.
Follow Us... Inspire Us To Get Better... Keep The Flame Alive
About Post Author