Pet'a Pussy -A Trophy App?- – Aabs Animals PSVITA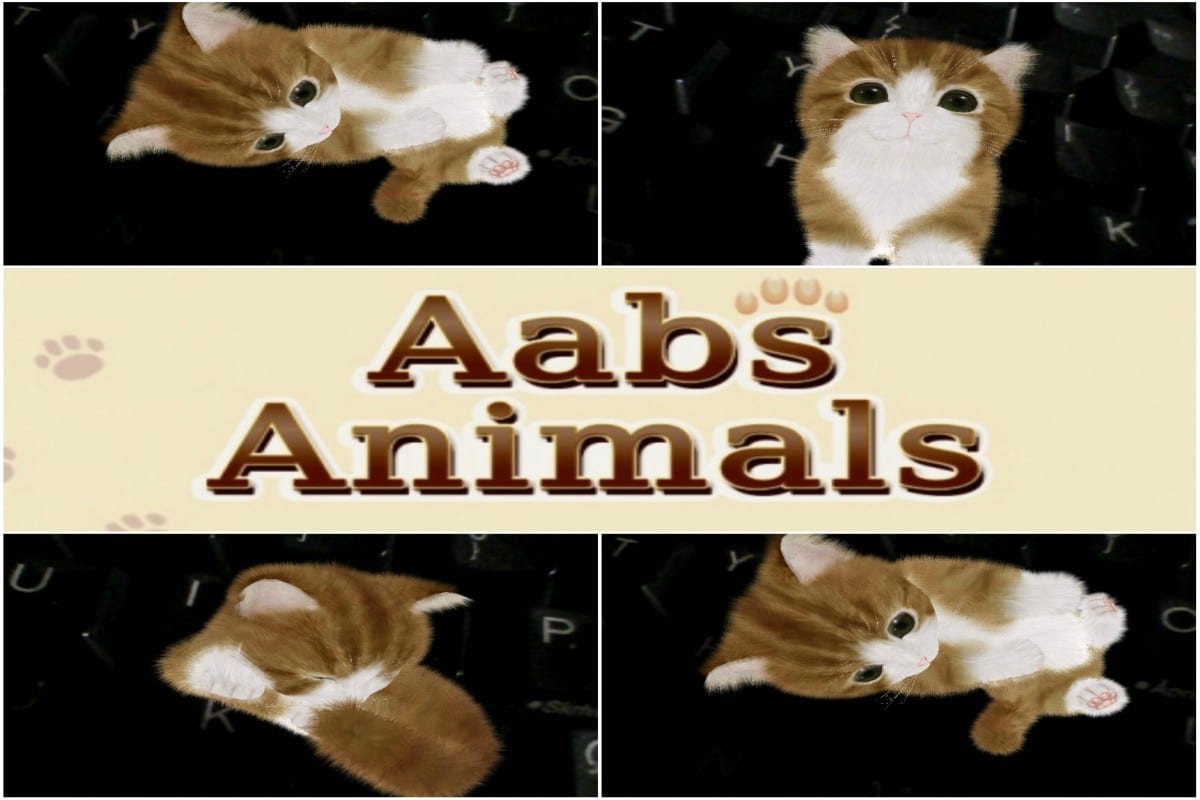 Did you wake up this morning wishing for a pet? , a lot of kids do that and most of them get one at one point in their life.
Sony tried to get the casual user-base into digital pets with the adorable EyePet series on both the PSP and PS3 but after the initial release, the buzz went away due to the actual gameplay\lifespan and technical limits of the AR + camera.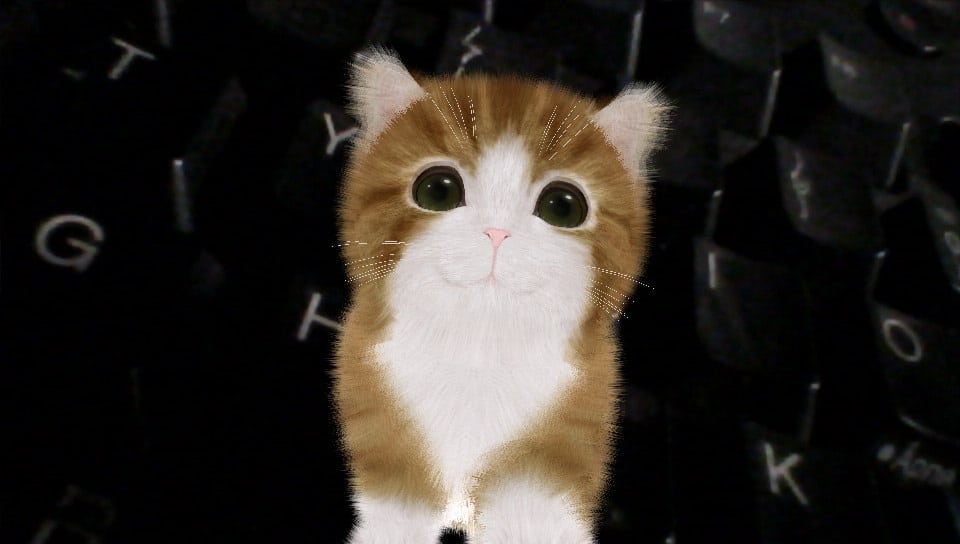 Let me introduce you to my pet, a cute little brown&white cat… it has no name, I have no idea how old it is and just about the only thing I know is that I can see it on my VITA screen and touch it by using the touchscreen feature.
This picture was taken 36 seconds after I started the game, the pet seems to love me and it has already decided to give me 2 PlayStation trophies because I am so nice to it… I have no idea what I did ..other than moving my finger over the screen to remove some ice cream and smudges from earlier today.
One minute later and the cat seems to love both me and the location (at work here btw…), I have wiped smudge and tried to stroke the kitten's fur… and while the cat is playful and happy I still fail to see why I have so far been handed 4 PlayStation trophies.
Five minutes now… and the app\game has given me a trophy score of 100%, 5 trophies…3 gold, 1 silver, and 1 bronze… in 5 minutes… OK so this might be a trophy hunters dream but I did not buy this app because of that, I actually thought this would have been a proper pet game…guess not.
I would have wiped the game off the memory card by now if it wasn't for the fact that my son will probably love this app.
USELESS piece of app, steer clear unless you need to boost your trophy score or whatever…
About Post Author