Quality Differences , Worth it?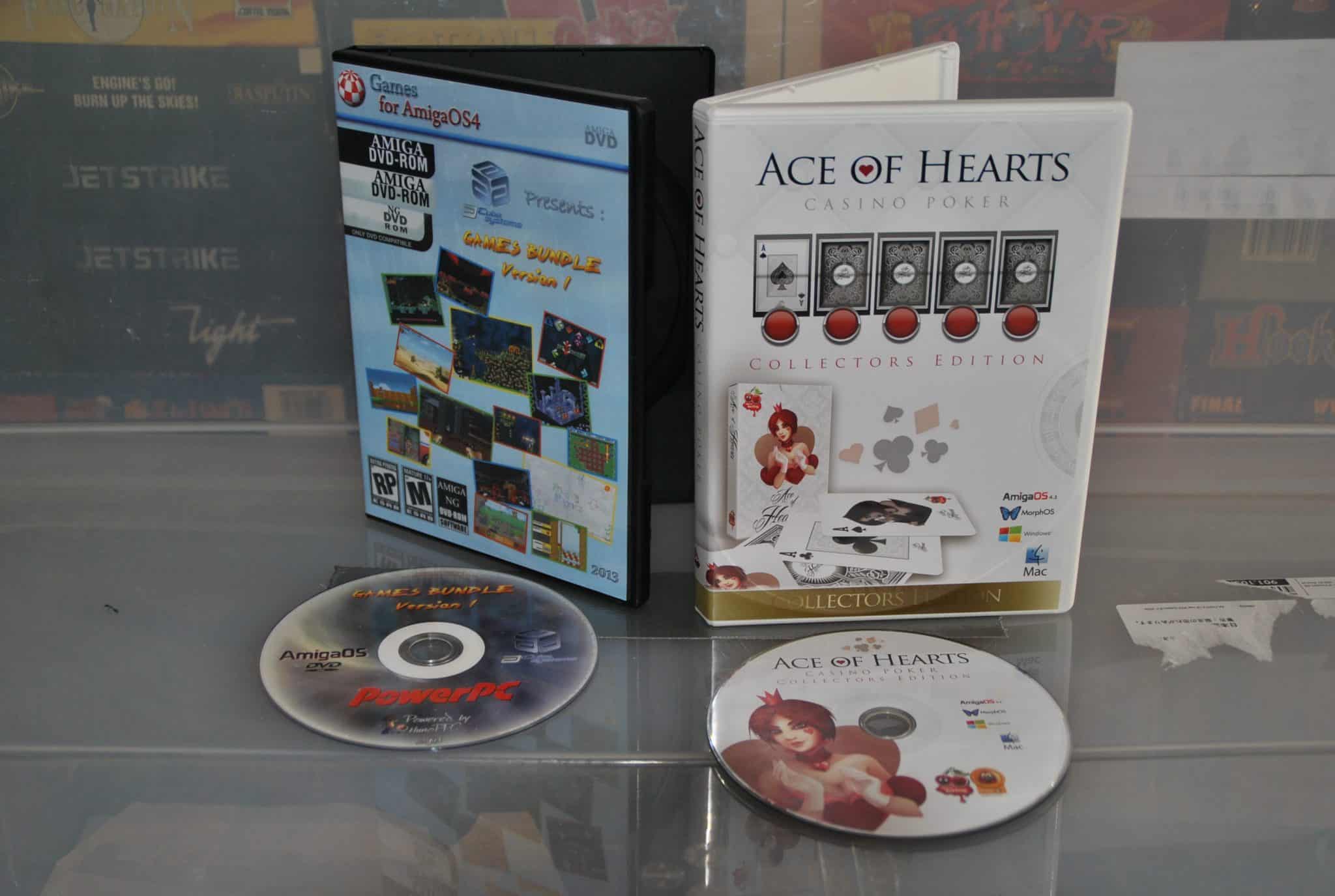 I buy a lot of games and while there ain't all that many coming out for the Amiga i still try to support the ones that do come out even if it is titles that i worked on or even for review purpose. 2013 was an amazing rise in the game market on the Amiga and many titles were released and there was even a few of them released as an actual Amiga boxed game release….a very uncommon thing these days.
So a few weeks ago i decided to get the 2 latest releases (From 2014) and to my surprise, the quality of the product packaging was very good one of them and the other below par.
Ace Of Hearts Collectors Edition is yet another high-quality print just like M.A.C.E. and Battle Squadron Collectors Edition released last year, wonderful design and quality on print and box, very professional stuff!.
The CD the game comes on is properly printed/pressed and not a CD-R with a label print on it, looks very professional and if you look closely you will notice the unit production information too.
Hey! where's my signature?, jokes aside this is the back of the game box and with signatures and some general info, not much to say about this but if the guys behind the game get fantastically famous over the next years then it might matter but for now its nothing else than an extra thing for an obscure platform.
Cherry Darling, you guys are my heroes atm.
And now over to something completely different…
This is a compilation DVD with loads of games ported/developed by a guy who calls himself HunoPPC and the package is produced by no other than ACUBE, the guys behind the SAM Amiga hardware range. At first glance, the compilation looks great but as soon as you put your hands on the packaging you realize that this product was produced very cheaply…
The medium used is just a plain DVD-R with a label on it and at the same time the design looks boring and a tad generic but for what its worth the DVD-R does come with some top-notch quality games on it!.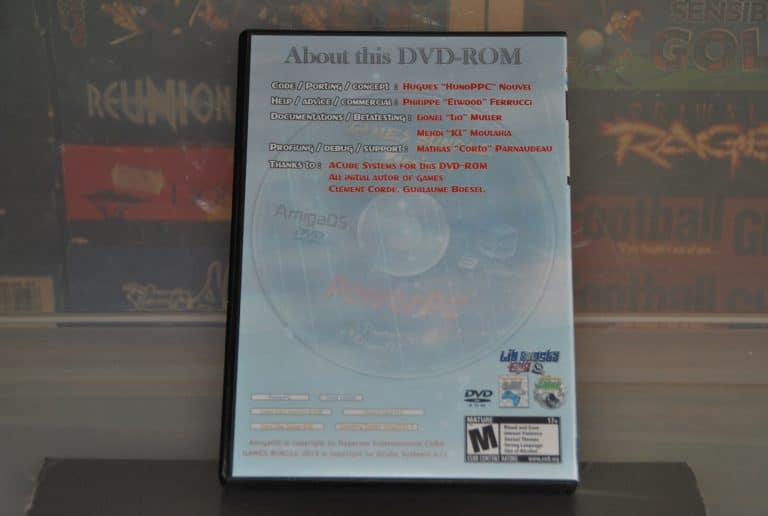 This is the back of the game box and it looks very boring with no screenshots, no information about how many games but it does have a credits list there as well as some "icons" that i have never seen before on any game box out there.
HunoPPC is a quality coder/porter and i personally think he deserves a better production run than this, CD/DVD prints may cost a bit but the sales will most likely be low but on the other hand the dev and producers will have something to be proud of even if it's only for display purposes.
I do not regret buying this bundle as both Acube and HunoPPC are well worth my money and i hope there will be more bundles in the future and if so then i hope they will take my advice and produce it in higher quality.
About Post Author