Seek, Tag, Kill! – Ghost Recon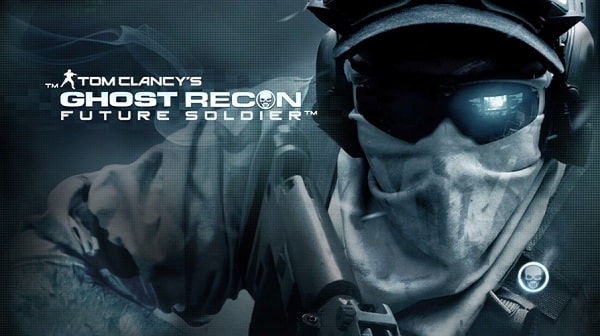 I'm a wolf. I've always been a wolf all my (work) life. And even if I've been the leader of the pack for a certain period, I'd rather be a lone wolf.
Have I gone insane, you would ask? Well, no, but for many different reasons, I can no longer give too many details. I'm pretty confident, though, that you will understand as long as you keep reading.
Anyway, a few years ago I put my hands on "Tom Clancy's Ghost Recon AW2". As you may know, the title was a tactical shooter where the co-operative component was very important. I'm not talking about online co-op here but rather of the fact that the game put you in charge of an intruder team (formed by 4 people) which you had to direct in various missions over the battlefield.
I'm a lone wolf, I was saying, so this kind of game was not really my cup of tea. I usually prefer adventures (like Tomb Raider) or survival horrors (like the former Resident Evil titles). This game though was a birthday gift, so I HAD to give it a try. It turned out that I liked it and I played it to completion. For this reason, I was really hyped up when Ubisoft announced the sequel: "Ghost Recon Future Soldier". The hype went up even more when I found out that it sported a more arcade-fashion gameplay and it had a strong co-op feature, that I had learned to appreciate.
For those of you that are not familiar with this title, here is the synopsis as taken from www.gamefaqs.com:
Developed by the award-winning team behind Tom Clancy's Ghost Recon Advanced Warfighter and Tom Clancy's Ghost Recon Advanced Warfighter 2, the game will feature cutting-edge technology, prototype high-tech weaponry, and state-of-the-art single-player and multiplayer modes. Tom Clancy's Ghost Recon: Future Soldier will go beyond the core Ghost Recon franchise and deliver a fresh gameplay experience, with an unparalleled level of quality that will excite long-time fans and newcomers alike.
In short, you will lead your team of soldiers in search of a terrorist cell around the world in a different type of scenarios that ranges from a Bolivian village to UN refugees camp, to the streets of Peshawar (Pakistan) and finally downtown Moskow, without forgetting the icy landscape of the artic.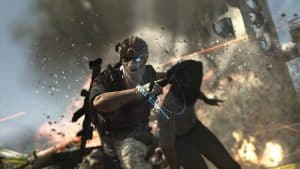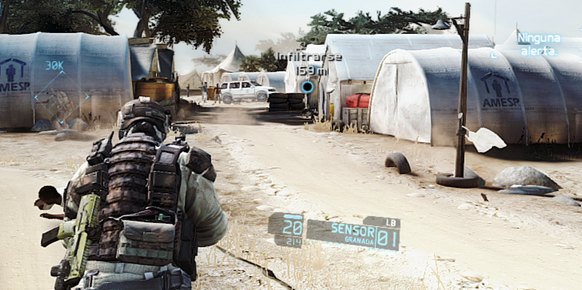 In my opinion, both the learning curve and the variety of situations are very well balanced, giving you a nice gaming experience that successfully merges the fun with an appropriately challenging level. There are situations (for example the very first mission, which also serves as a tutorial) in which it feels like being inside an action movie. In this mission, you have to meet with a warlord that has decided to collaborate and you have to escort him out of the village, which becomes a living hell. The cutscenes are produced with the game engine, so it's all tied up together and gives you a strong feeling of continuity.
The game has a very strong weapon crafting session (better than the one seen in Dead Space 3) in which you can tune every bit of your preferred gun. This session is also move-compatible so you can spend a lot of time with it.
The feature that I liked the most though, is the "tagging system". This system is wonderful in single-player-mode but is supposed to be awesome in co-op campaign as well. Basically, you can select multiple targets (up to four, of course) each of which will be taken care of by one of your team-mates. When you are ready, you can order to shoot and all the enemies will fall down simultaneously.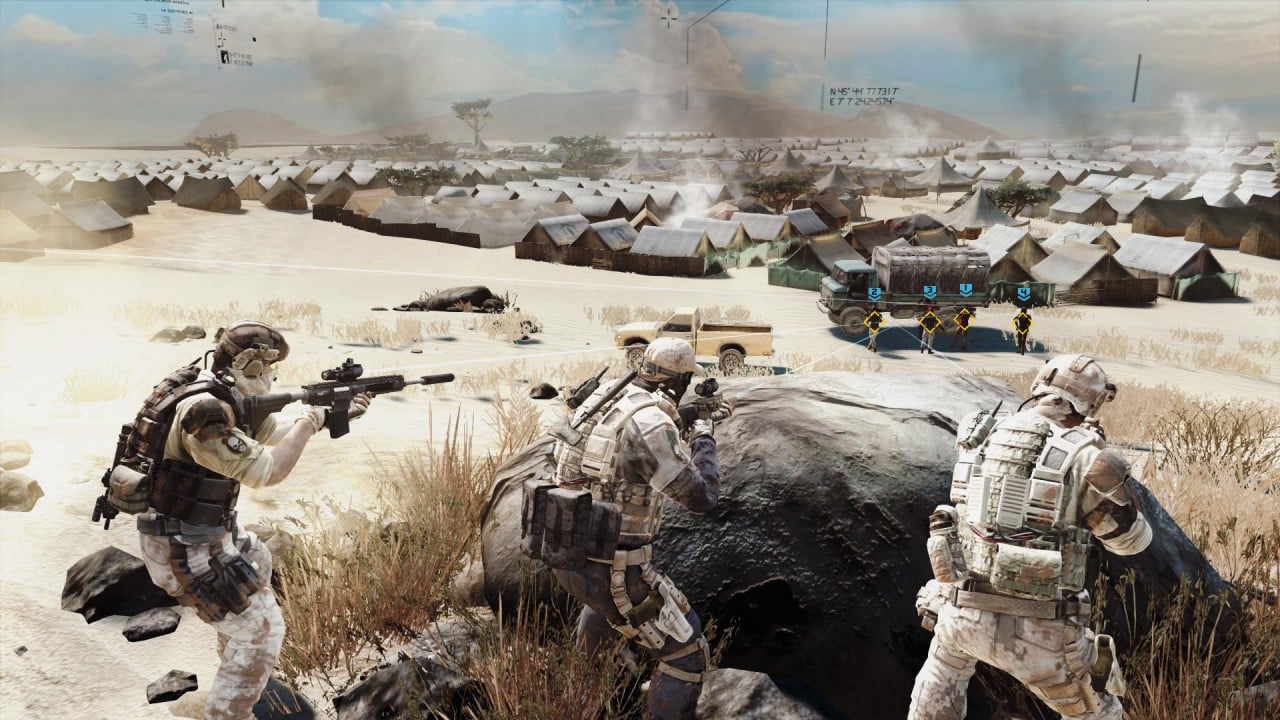 A similar feature is present in "Hitman: Absolution", although in this latter case it is time-related and you can miss the opportunity to shoot if you are not quick enough. In Future Soldier though, it is not important to be quick but rather to be silent.
Unfortunately, I never had the chance of exploring the co-op campaign, but I sure had fun with my kid while playing the "split screen horde mode", in which you have to take down different waves of enemies.

During the game, different features will help you to complete your mission successfully: optical camouflage vests, night vision goggles, sniping rifles, remote piloted drones and motion sensors are only a few of the gears available to you.

The games also have a DLC that adds three more missions to the overall experience. These chapters are story related so, for once, they fit in the game and they are fun to play.
So, where is the connection with the beginning of this article?
Well guys, during chapter 2 (refugee camp) you are seeking another warlord specialized in weapons smuggling. The weapons will come in thanks to an aircraft specialized in operating to/from "short and rough surface" landing strips.
Can you imagine my surprise when I saw the plane I used to fly coming in for a landing? (I never smuggled weapons, of course, LOL!).
Too bad that after killing the warlord, the mission continues in search of the flight data with the purpose to get your hands on the flight plan and consequently on the terrorist cell location.
When you reach the airport though, the aircraft is about to take off and your only chance is to shoot the engines and take it down!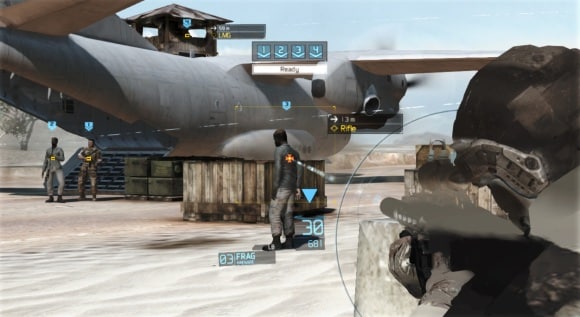 Believe me, to me this thing didn't come easy even though this was a game. As a pilot in command, I never really experienced such a situation (but I went pretty close a couple of times…) and it still gives me the shivers. It doesn't feel good to be a sitting duck!
I hope sooner or later some of you will get this title and we'll be able to meet online. I'm pretty sure you won't regret it.
[All images are taken from the internet, this time.]
Follow Us... Inspire Us To Get Better... Keep The Flame Alive
About Post Author