Travel Tip: Suprising Coin-Op Found In Denmark – La Landia Theme Park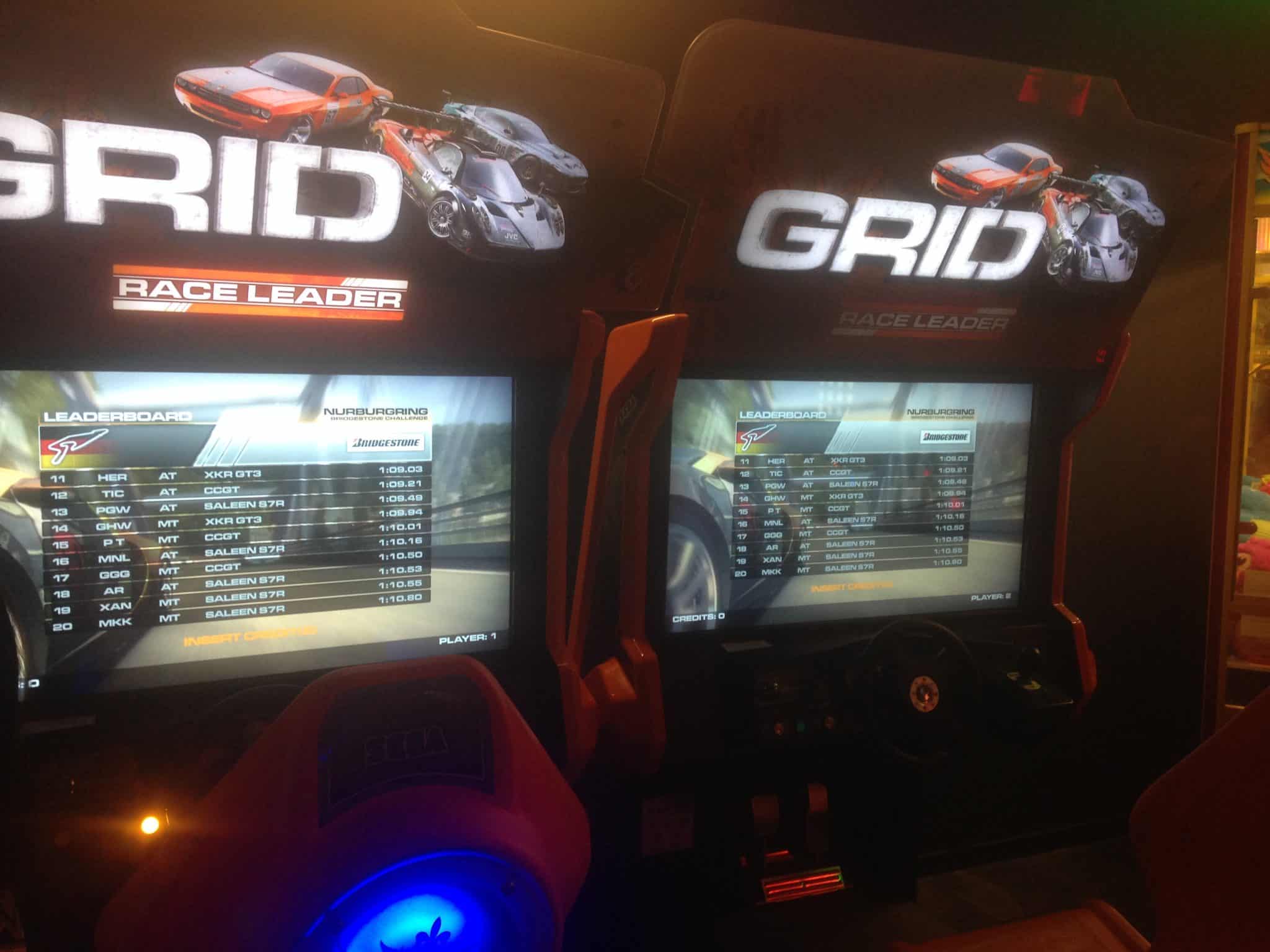 Denmark must be one of the holy grails when it comes to summer vacations and while it may not be all that special when it comes to games and such it still offers a lot of cool stuff like LEGOLAND etc.
Our main destination this year was in fact not LEGOLAND, it was actually something called LaLandia which is some sort of a playroom for the whole family with several activities like Swimming pools, winter land, (be a monkey)playland and so on.
In good tradition this place also had an Arcade hall (yey!), must have been 40+ vending machines of all sorts which was kinda expected but it also had the type of games i like and while it was only 4 it was still fun as i had never seen any of them before (in person).
Sorry for the bad pictures, the Arcade was insanely populated with people (my guess 100+)… So it was very hard to do pictures without some random person/head or whatever in it. Another excuse is that i had my son with me and i had to make sure he didn't get lost in the crowds.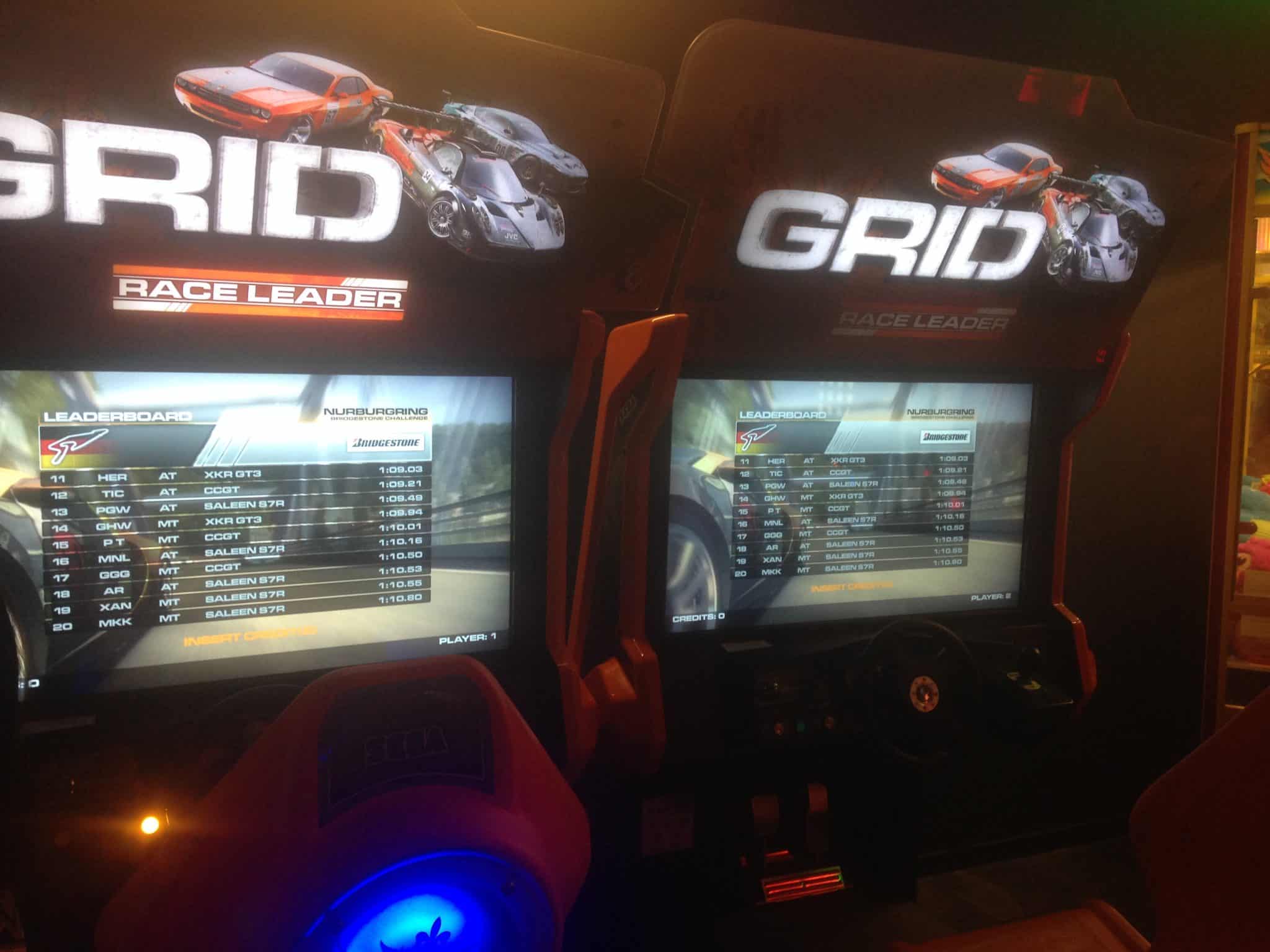 Ok so this was the big surprise for me, Codemasters GRID, this game came out on the PlayStation 3, Xbox360 and PC some 6-7 years ago and while the game was fine i still find it very strange how this game ended up in an Arcade cabinet/machine. I guess it is a PC inside it but i am not 100% sure.
The machine is quite nicely designed with proper seats and everything and the machine looked to be in good condition too.
I never got around to play the game but from watching others play it i can safely say that the game ran far from smooth, Framerate was laggy while drifting (smoke) and there was even some tearing here and there while driving fast in corners etc.
Multiplayer Cabinets, both connected together for multiplayer madness.
SEGA Super Bikes 2, never seen it before and this game was more than impossible to get a good photo of as this was the most popular game in the Arcade. The machine looked like it was in mint condition with 2 machines connected together in multiplayer (like GRID) and complete with full-size bikes etc.
How old this game is unknown for me right now (need to check the internet) but it looked quite good and was proper Arcade quality in terms of speed and such.
I got quite frustrated while trying to look at this game as it was so crowded and the people around it was not what i would call polite.
I wish i had brought my proper camera, oh well.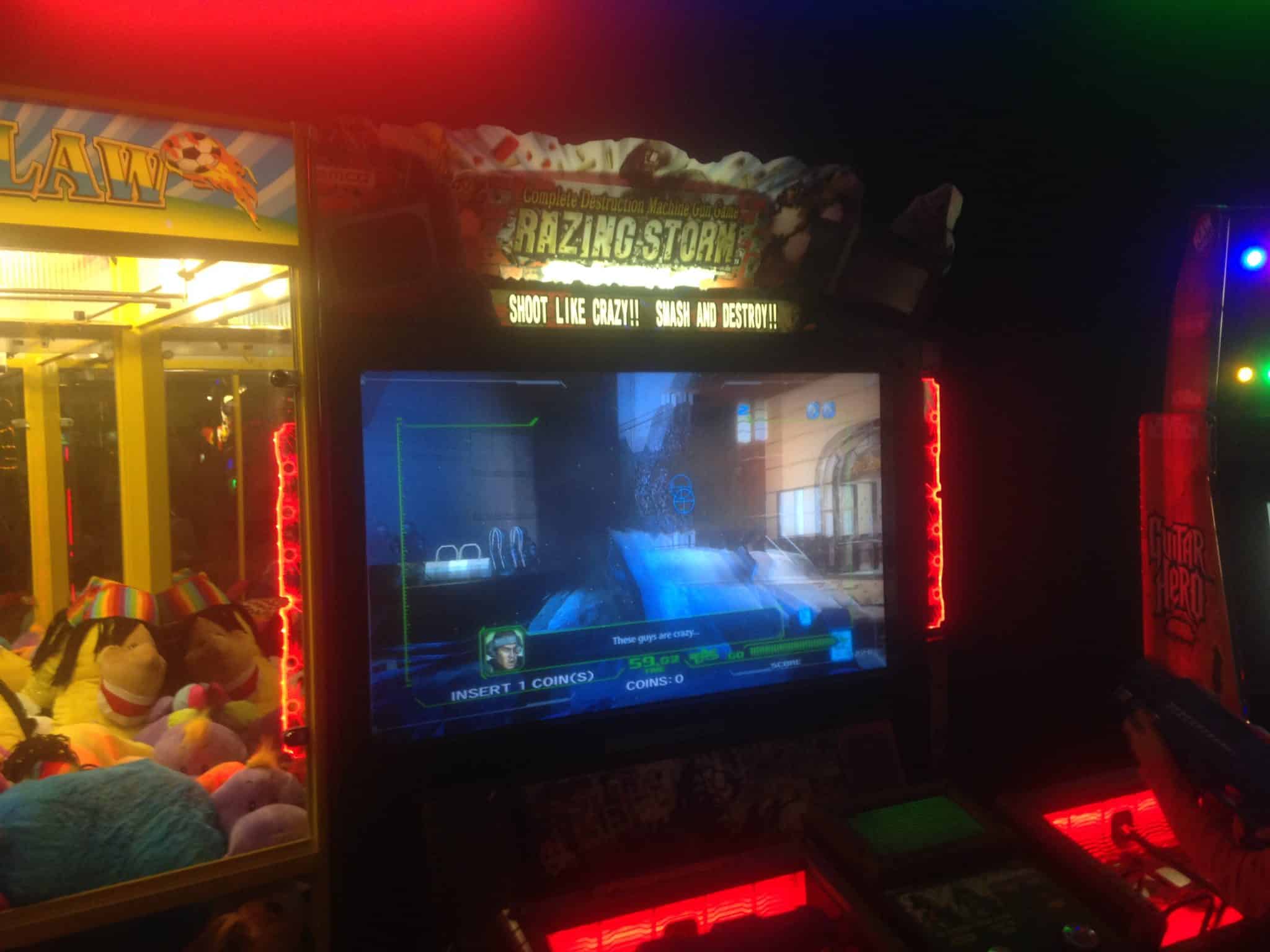 A familiar one this one, never seen the arcade machine before but i do have the game on my PS3. I found the PS3 game quite boring sadly and i wasn't all that hyped about this machine really.
NAMCO did as always an excellent machine and a game suited for the market, lots of people playing it and while the queue was far from the length of Super Bikes 2 it still was so crowded that i had no chance of getting close enough for proper photos.
No frame lag, no tearing and everything looked slick in-game. The machine itself was mint with no signs of abuse or wear. The guns worked as they should and same with the pedals. I mention the gun and pedals as these things used to be a pain with the older machines, at least the ones we had in the local Arcade back in the mid-2000s.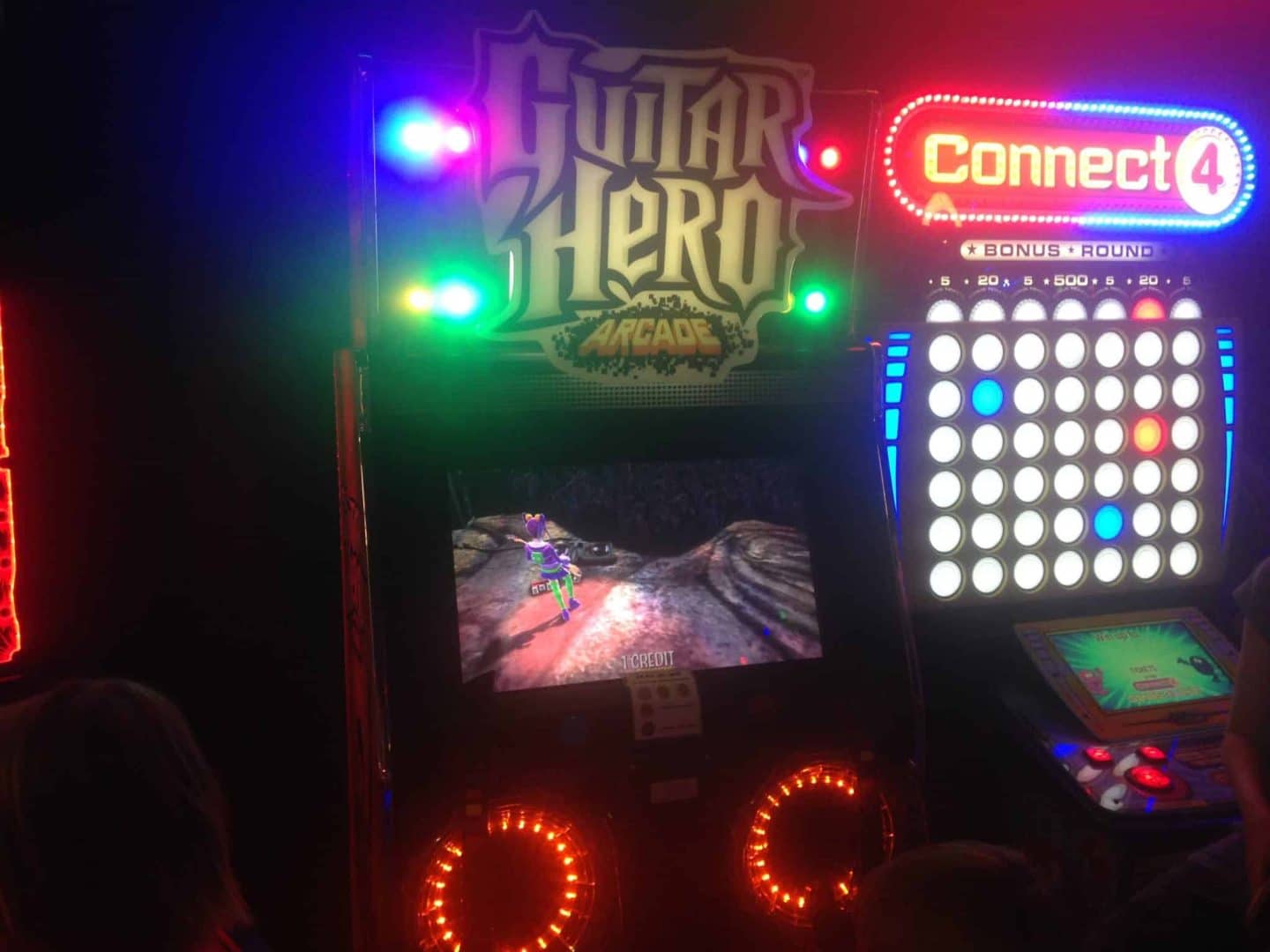 Guitar Hero Arcade, i know i have heard of it somewhere before but this is the first time i have seen it. I guess this is the game that was the least popular but yet again the queue was long, too long for me to bother trying.
Activision seems to have outsourced this one to another company, i never got to see the name on the machine but i have a feeling it might be Namco or SEGA or something. The machine looked a bit like Dance Dance Revolution (DDR), well actually quite a lot.
The machine looked mint, guitars had no problems from what i could tell, the sound and graphics were good and while the game looked a bit different to the PS3 ones we know i still think it is Guitar Hero 3 inside here somewhere.
Ok so that was the ones i found in this Arcade Hall, 4 games i had never seen in person, that is quite a feat actually.
It is amazing how crowded the place was and the amount of cash that was put into the machines. It felt like the 80s, the mood was perfect and i am 100% sure the machines made enough money that day alone to justify the machines being there (by the sound of other who's been there says it was just as busy).
Ok, so that was LaLandia in Denmark.
And then it was one game i found in a resort far away from the other place.
This arcade machine was the only one i had seen before in real life, a good game although getting very old and that means the 3D graphics are subpar and quite nasty to look at today. The other SEGA games from this era look a bit better in my opinion. This Arcade had more tear and wear compared to the rest of the machines but nothing really bad.
Multiplayer cabinets and while it ain't Daytona, SEGA Rally it still holds up to be in any Arcade or resort or whatever, kids love it and i am sure loads of parents do too.
So this was my little game trip, did you guys discover any Coin-Op machines this summer?.
Follow Us... Inspire Us To Get Better... Keep The Flame Alive
About Post Author