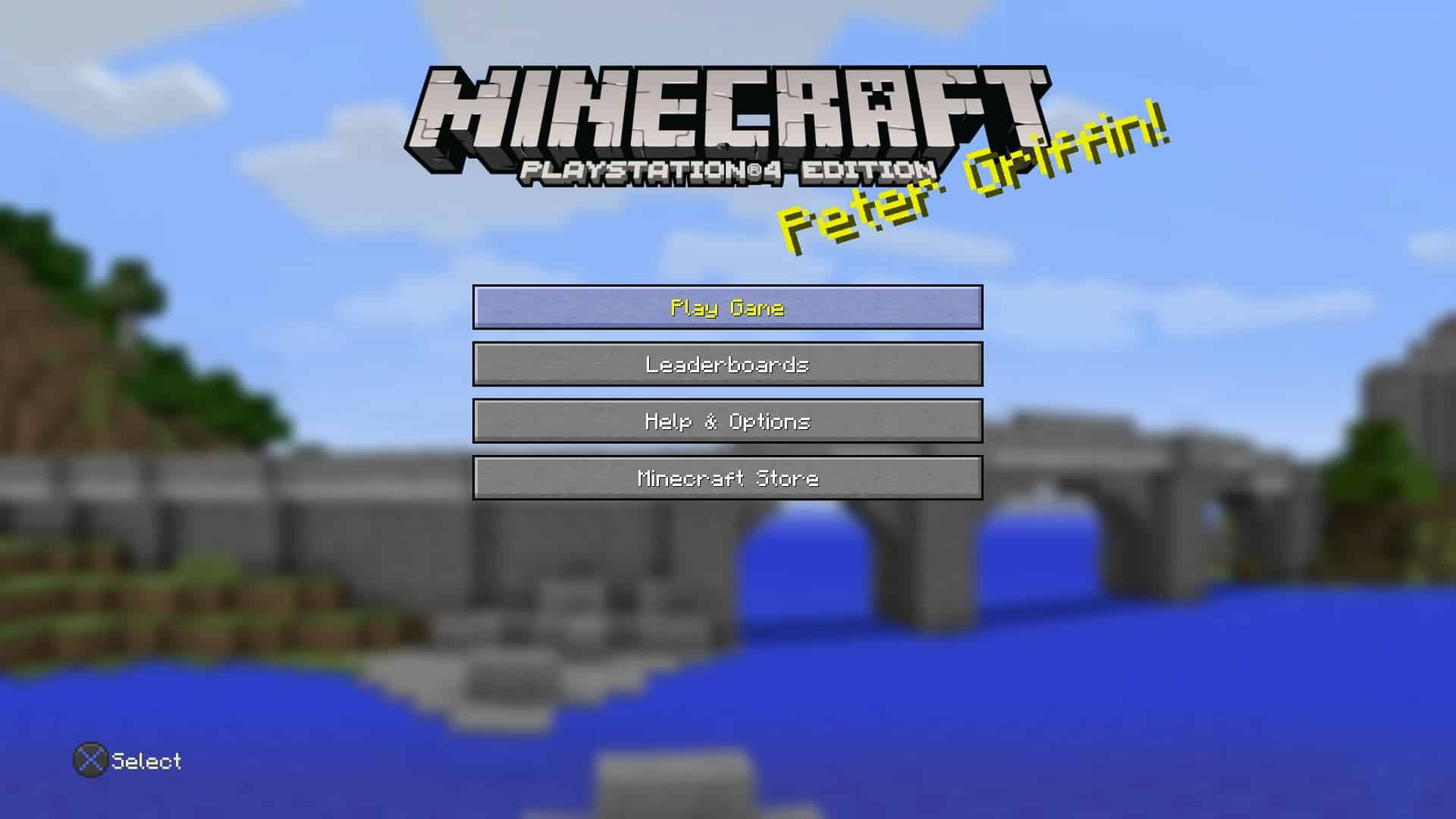 Since this game came out a few years ago already, I guess all of you know about it and most of you have played it at least once.
For this reasons, the present article won't be a game review, rather a chronicle on how I got entangled into it and why I think you should give it a try if it still misses in your personal collection.
Despite its retro look and feel, I honestly must say that I never bothered to DIG into it (and the choice of word is not casual) until I found it bundled with my brand new PS4.
With so many games out there and my spare time lowered to zero, there was no other possible choice yet, once I finally put the disk in the drive, a new world of possibilities opened before my eyes.
In the unlikely case that you never heard of it, I'll just say that the core mechanics is about finding yourself in a totally unexplored and partially hostile open 3D world, without any supplies and therefore in need of seeking shelter, food and, possibly, weapons.
As said, when I got my PS4 I had to choose between Minecraft and another game (which one is not important here).
Despite I wasn't really craving to play it, I thought it could keep my son busy while I was striving to close my own project. As a matter of fact, things didn't go as planned, since when you start the game and you get spawned in the randomly generated world, you have absolutely no clue of what to do next. My son was so frustrated at first that he wanted to take it back to the store, but I instead decided to go out and buy a sort of strategy guide to the nearest newspaper shop, and so it all started.
Together, we moved to higher grounds and we learned the basics of digging and crafting our first objects.
Together, we built our first shelter and tried to survive our first night while spiders, zombies and skeletons were creeping all around us.
Together, we started exploring the surroundings, picking up every resource we found, in order to craft better tools, prepare more energetic meals and build new weapons.
Together, we found a better place to live; we built a 2 story house, just beside the lake and we started to cultivate the ground and to grow our livestock (cows, pigs, sheep and hens).

Together, we dug deep in the ground, actually creating a new mine, where we found charcoal, iron and Red Stone – this one necessary to create electricity and, most of all, a compass first and a map afterwards (compass+raw paper).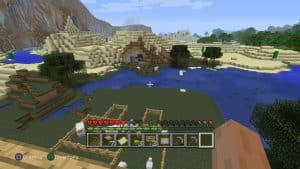 In other words, we faced this "alien" place as two lost and incapable entities, and we came out as a strong and powerful family, which can face bad times and enjoy good times. Nothing is impossible now, and we have so many other projects in mind to extend our "domains".
Minecraft is a game of Lego without being Lego. I don't mean it in the way of the fortunate Traveller's Tales game series but in the traditional building blocks game.
They use to say that "sky is the limit", but inside Minecraft, neither the sky nor the ground is a limit in itself. You can build up or mine down, building castles or mining your own dungeons and, eventually, craft the necessary resources to enter a different dimension where new enemies and new challenges await you.
The possibilities are just endless, and the peculiar nature of the game is such that you can pause for a period and start again when you want. There's no plot to unveil or storyline to follow, just that "alien" world and your own, endless, imagination.
I started this game with a little of frustration at first but now I understand why it is such a good game.
After careful thinking, I decided to give this game an 8/10, since I believe some of its mechanics suffer a little bit from the PC imprinting. I got the feeling, though, that the more I play it, the higher that rank could get, and should really set closer to 9/10.

NOTE: A story mode for Minecraft was announced a few weeks ago. I personally don't think it was really necessary, but I might be wrong.
Follow Us... Inspire Us To Get Better... Keep The Flame Alive
About Post Author