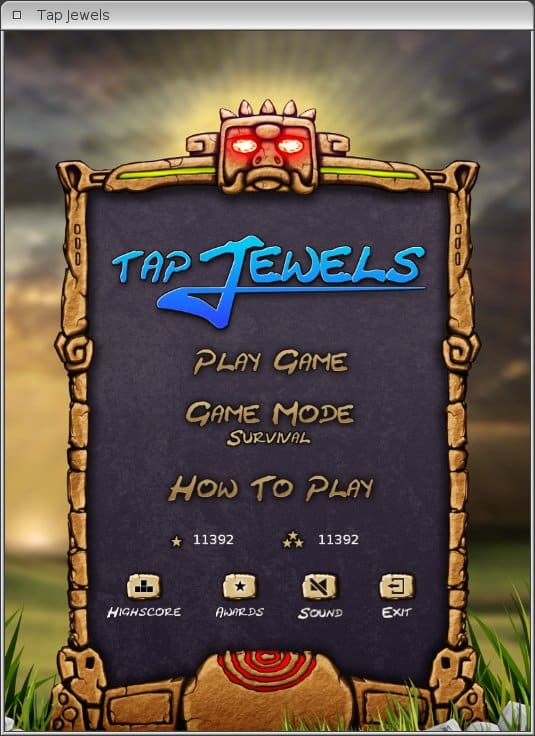 What a perfect day to reopen the blog on, a new AmigaOS4.1 game popped out of nowhere and a pretty decent one too.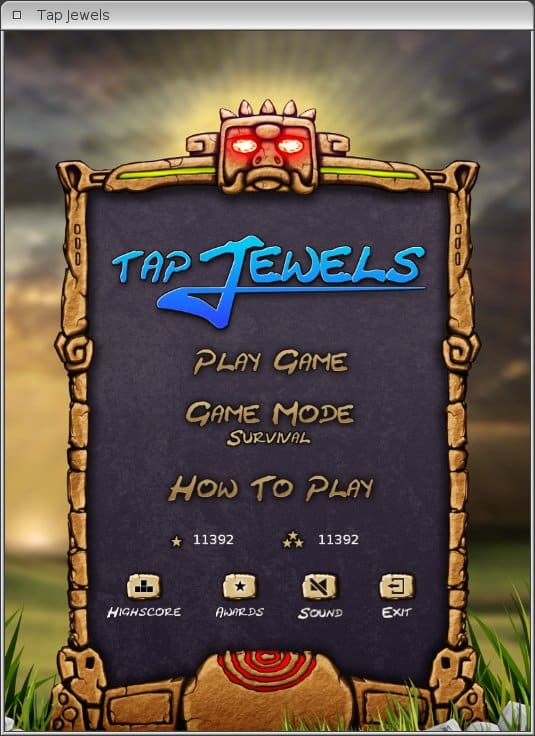 Tap Jewels by EntwicklerX and Amiboing.de is essentially a Casual match 3 game but with some new twists as it has 3 games (See more below).
First impressions were that the graphics were pretty relaxing and colorful although the in-game crystals and diamonds seem rather out of focus due to a blur or something that the developers chose to use for the effects sake (see screenshot below).
The gameplay is very responsive and fast, there's never slowdowns or such and that is very important in games like this.
Ingame sound is suiting and pretty ok, it reminds me a lot of the music in Zuma and Treasures of Montezuma games although the one here seems to just be a tiny sample which loops so the whole tune wears off after a few minutes of gameplay, i ticked the NoSound tab in the menu eventually just to be able to enjoy the game more.
The game shows more strength when it comes to the game modes, there's 3 of them and while they may not differ all that much it is indeed a welcome addition and one that adds something for everybody.
It's basically all about planning ahead to get those major lines which you connect to more or less make the whole screen go away and the more you get the more rewarding is it for both you and the score.
So far I haven't found one that like better than the others yet but i seem to suck at all of them at the moment.
Amiboing.de and EntwicklerX's games have achievements and i am a sucker for such things, and i tend to play the games more if there's any in them.
All Amibong.de and EntwicklerX games have hard and challenging achievements and that do extend the longevity for me although if they're too hard then i will just ignore them so its a 2 edged sword.
Achievement list in the screenshot below and as shown, i got none of them yet…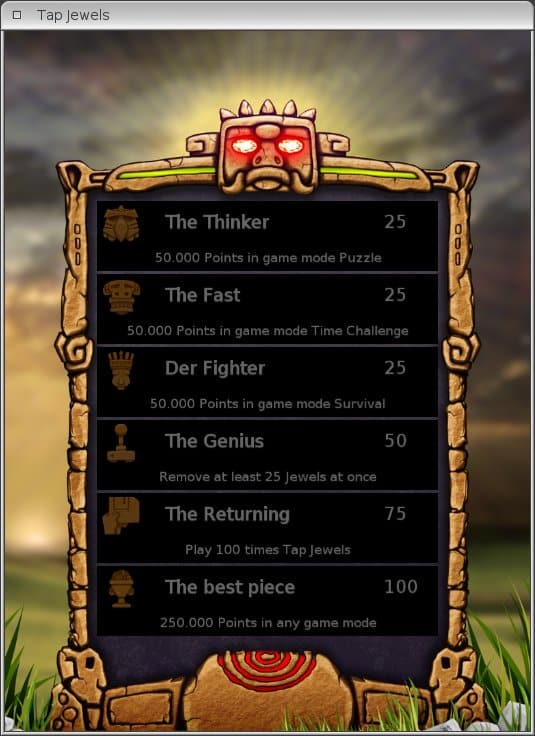 Another killer feature is the high score online leaderboard feature that Amiboing.de and EntwicklerX have put in several games already, a great feature and one that i wish was more common on Amiga.
The Highscore table(s) is still pretty much empty, i hope this game haven't flopped already as we need to support and hold onto every developer there is.
Buy this game now! even if its just to support the devs.
So here's the roundup, good game with great gfx, so-so sound, great playability, great longevity, achievements and online high score tables! so in another word a game, you should get now.
Demo Available and the full game costs 8 euro.
http://www.amiboing.de/gameDetail.php?id=13
and a good way to end is with the credits screen.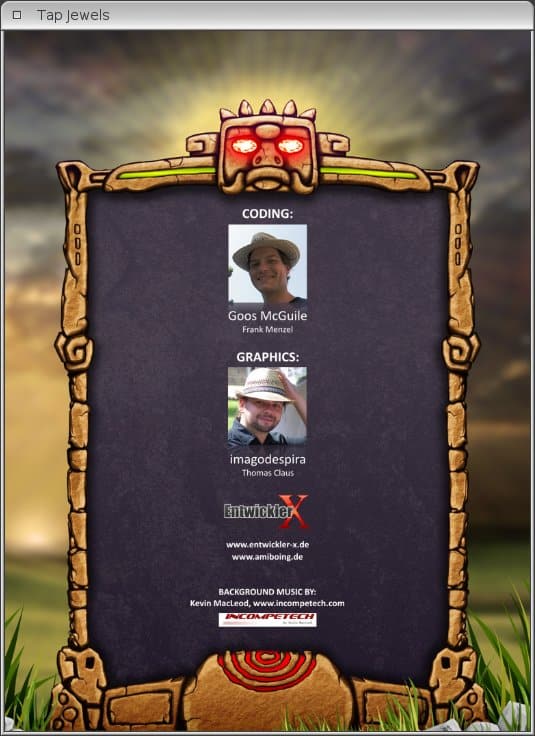 Follow Us... Inspire Us To Get Better... Keep The Flame Alive
About Post Author