500 Millions and counting.
A few weeks ago the World went on a rampage when Sony announced the latest of its limited editions PS4 Pro.
What was so special with this news, you may ask? There are plenty of different Limited Editions, these days. One for every taste. Well, even though I bet most of you already know it, please be advised that this console has been explicitly designed to celebrate the unbelievable numer of 500 millions of units sold since the original PlayStation launched back in 1994.
As you may understand, according to Sony the entire stock sold in a matter of hours after the news leaked on the web, also because only 50 thousands bundles (which also includes a Dualshock 4 controller and a PlayStation camera) were manifactured.
Here at Amigaguru we were lucky enough to have the possibility to take a very close look at the box of magics, and here is how it went.
It may not seem important, but the first thing you notice is how much effort Sony put at details. The outer box is made of satin, half-transparent yet durable plastic, designed to let you grasp a hint of the inner content while protecting the entire box at the same time.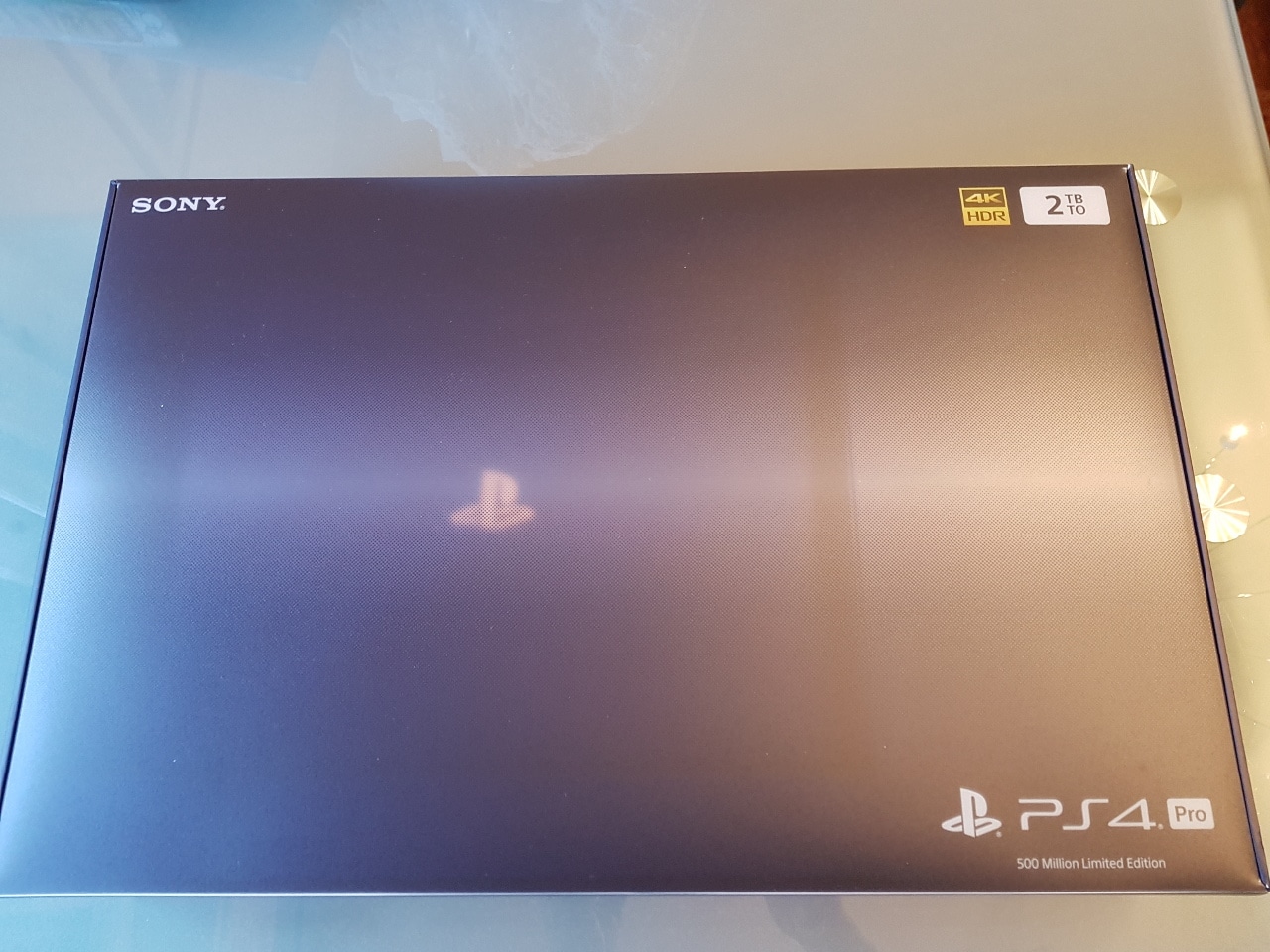 The inner box is then made of solid cardboard (the box is indeed heavy), covered by a layer of soft material (smoth and pleasant at touch) in the same shade of blue of the console.
Flipping the right side of the box will give you access to the accessories, first of all the awesome controller….
… and then the camera, redesigned with round shapes and blue matt colors intead of the squared shape and glossy black of the original version ….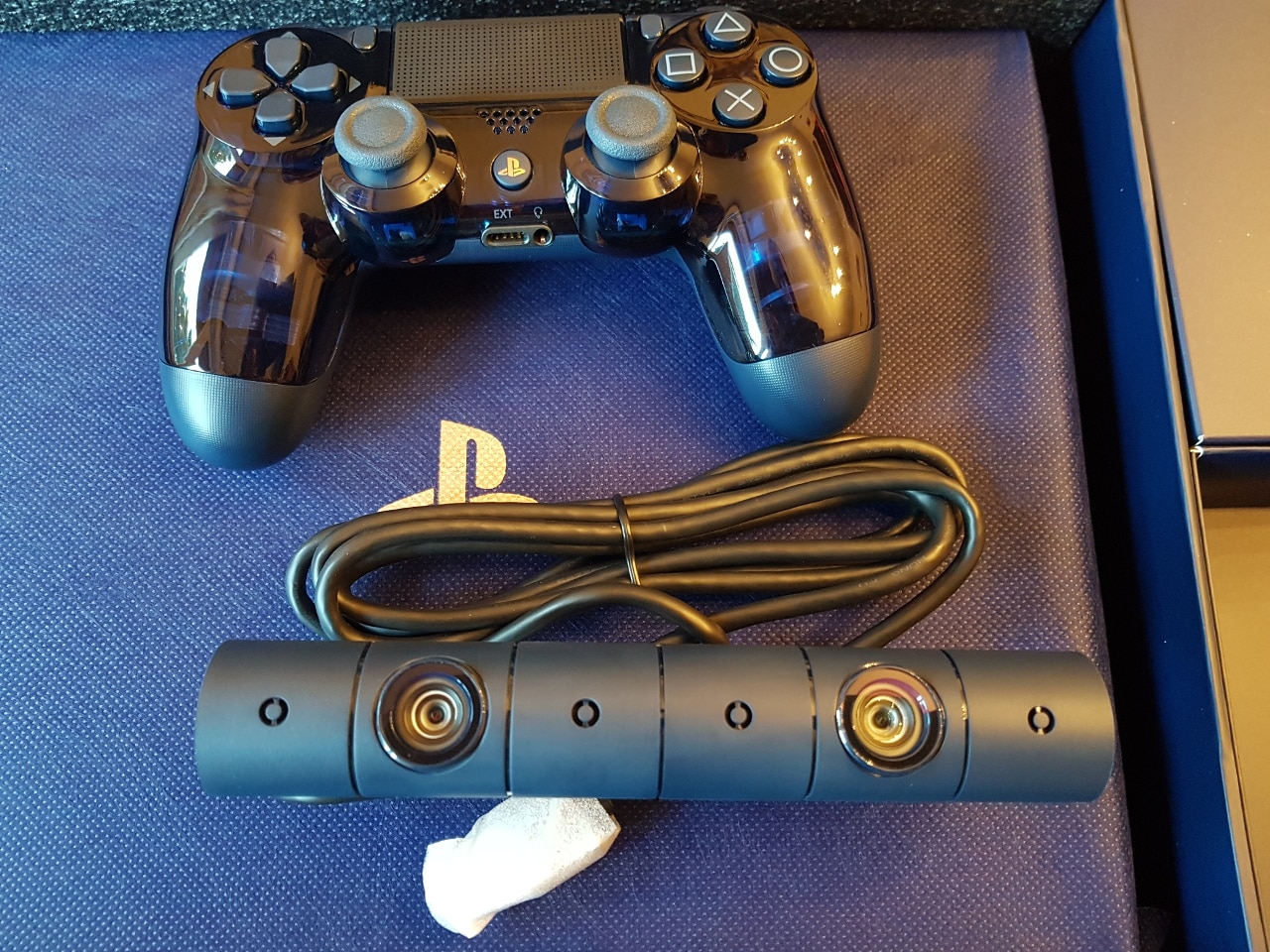 User manuals and the likes are also contained in a smaller box of the same color. Another box holds the power cords, the HDMI cable, the controller recharge cable and the earpiece.
The camera has a dedicated foldable holder, finely balanced with a proper counterweight. Attention to details is, as you can see form the embosses pushbutton logos,very high.
And then here is it, Her Majesty. The one and only 2TB PlayStation Pro!
Half transparent, super clear, with copper inserts, and a metal plate with the relevant collector's number …
Even the bottom of the unit is made in the same style, with the usual plastic pedestals shaped with PS logos for the event.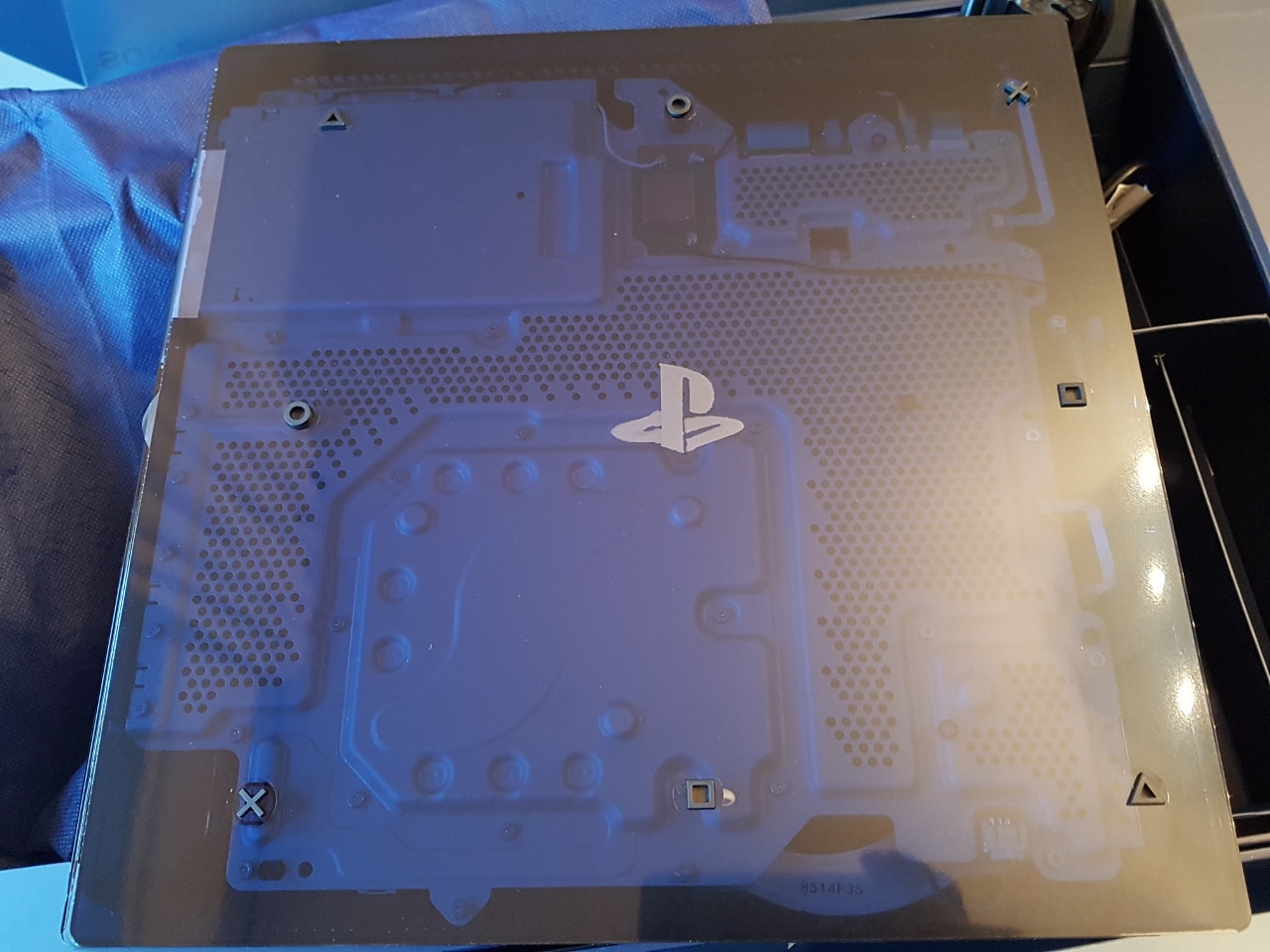 The bundle is finally completed by a vertical stand, not depicted here, As said, only 50 thousands units were made but we can still have a taste of this beautyful special edition since Sony is already selling the relevant accessories: the Dualshock  is already in stores and a Gold Wireless Headset is planned to hit the stores on October, 1st. Be aware, though, that accessories will be somewhat limited in number as well. You'll better hurry!
Follow Us... Inspire Us To Get Better... Keep The Flame Alive
About Post Author