A Look At: Beach Buggy Racing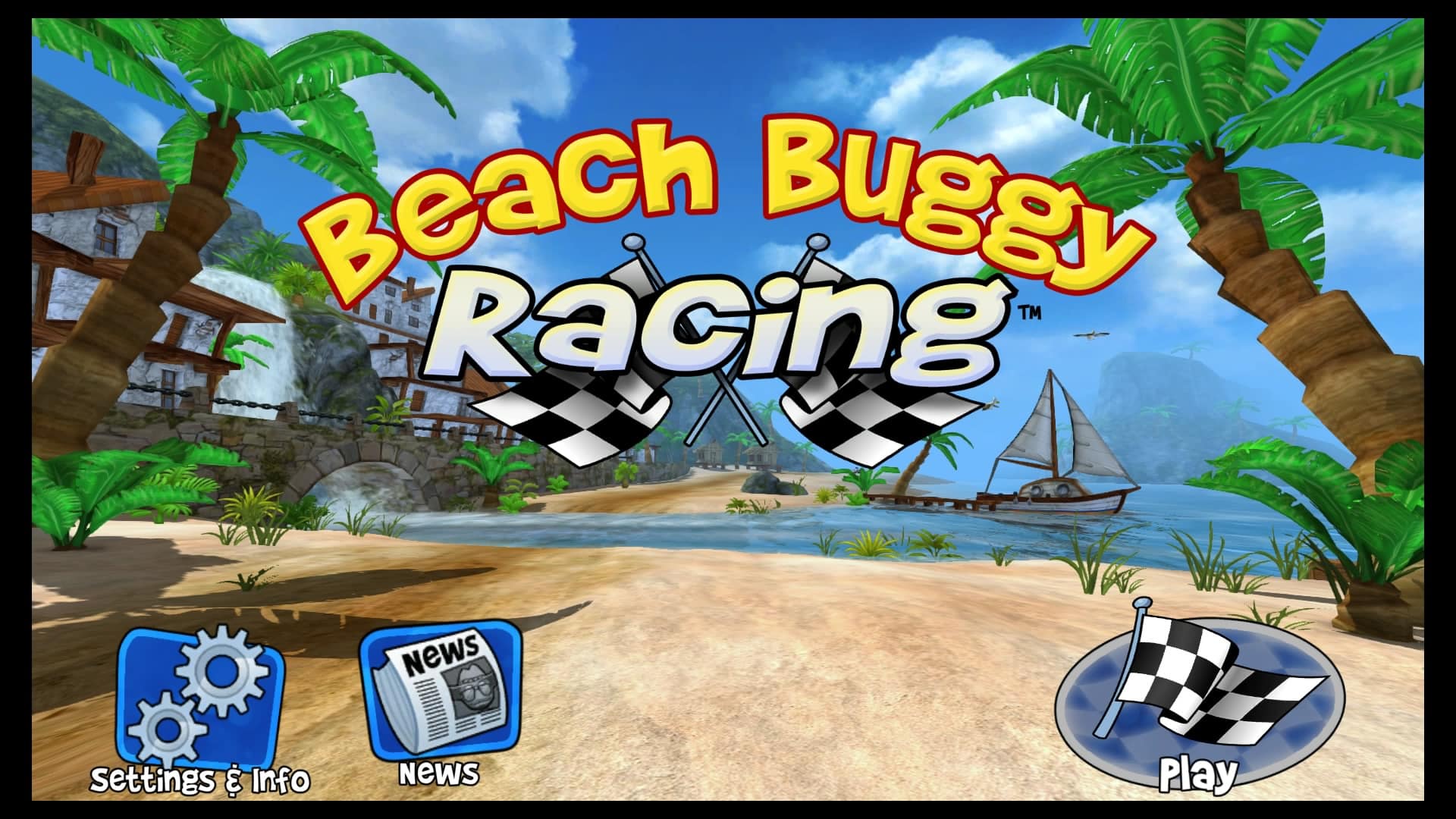 The PlayStation brand has had its share of Mario Kart copies and clones over the years. Some of them have been pretty good yet none of them has managed to beat Nintendo's mega-popular and long going series with either sales or popularity. Why? good question really…
The First Mario Kart copy on the PlayStation 4 comes from Vector Unit. Their game Beach Buggy Racing is first of many to come over the next 10 years.
Being first can be both good and bad for a game and the developer although I have always had a soft spot for missing type of games on new consoles, I tend to end up with every new type of game on release day.
It is quite interesting how Sony did not release a LittleBigPlanet Karting nor a Modnation Karting game on launch as both are established franchises by now and definitely a needed type of game on a console that is supposed to fit the whole family.
I have a feeling many have that very same "I NEED THIS" urge so sales numbers tend to be higher if released early in the console cycle, at least compared to the userbase if it had been released later on.
Oh, and yes, the pricing certainly helps too as it is only 7Euro or something.
The game kicks off with a bunch of options and it instantly gave me a feeling of a "wannabe" ModNation game, that feeling changed after a few minutes with browsing and a race or two. The game has quite a few customization options for a non-full priced game and it feels like it's filled to the brim with tracks, cups and there is even a platinum trophy too.
Every character in the game has a special power/weapon and they actually make a difference in how you play. there is a stack of racers and pictured above is 3 of them. They look a bit cheap and lifeless but in all honesty, I seriously felt no need for different character designs when deciding who to chose.
Car selection, again lots of them to chose from albeit this time around it kind of doesn't matter in the long run as you upgrade the cars with money you gather in-game which eventually leads to identical performances in the end. First few hours you play it might matter, of course, I just picked a random one.
The cars change as you upgrade them which is quite nice and unexpected for a game like this and also if you upgrade them too much then the car won't go in every cup anymore. The bronze cup needs a bronze car and so on.
Another nice feature here is if you overdo it the upgrading then it will tell you that it automatically downgrades your car to the required cup level.
Lots of Cups and as with most games they will only open the next one when you have finished the former one, the game also got a stars progress requirement in each cup too. It is loaded with races and it should entertain you for quite a while.
If the cups is all that varied I do not know yet but if I remember correctly Mario Kart 64 only had 6 tracks and 3 cups and people played that for years.
The game kicks off with easy tracks and straightforward racing but it will eventually lead to Domination, Revenge, Challenges and such type of game modes and at the same time loaded with shortcuts and various things to hit.
My first reaction to the game when I started driving was, YES! 60 FPS! and high resolution too, great stuff indeed and it is super smooth too and I have yet to see a slowdown in it. It does look very sterile/clean but that does not matter in these type of games, that is my opinion anyway.
A list of the power-ups available is included in the game and viewable from the start in the main menu, great feature although not all that needed.
The power-ups are one of the things you have to learn how to use over time, I mean, this is not a skill game but a game where you race your friends and that one weapon might be the only reason for you to beat him. Practice makes perfect is what I say to my son when I hit him with my skeleton power up!. MUAHAHAHAHA!.
And now for the bad news, the game has online features but it does not have an online multiplayer function, this game is couch/local (4) multiplayer only.
As much depressing as that sounds there is still a little light at the end of the tunnel as there are leaderboards which will at least show some sort of a competition… that said, I have yet to race a single race/cup more than once after I have won it.
Split screen works fine though, both local and via playSHARE function and I guess that is some kind of a relief to some people.
The game looks good and it plays wonderfully and it is definitely one I can and should recommend to all of my readers and non-readers, it is so cheap that you should risk it as this might be the game you have been waiting for.
It is far from an AAA game and it is clearly a low budget type of game but the game will give you endless fun and while it might not make you sell that Nintendo console of yours it will still manage to steal some play time from it.
Oh, and btw, the game has next to none loading times. Restarting a race takes 1 second and starting a race from the main menu probably takes less than 3 seconds.
And that concludes this article, thanks for your time. /ToAks.
PS: Yes that mug in the right bottom corner is me…
Follow Us... Inspire Us To Get Better... Keep The Flame Alive
About Post Author