A Look At MAFIA III Collector's Edition
Ever had the feeling that someone or something is watching you? , well this MAFIA III collection unboxing is something like that.
Just about everything inside this box is a collectors dream, it is almost like if "they (2k)" follow the blog here or something, read on to find out why.
I expected this collectors edition to be quite the monstrosity actually, this is because of the price tag and that it is the largest 2K title this year. Oddly enough it ain't all that huge, i mean it is a very slim and tall package and can fool most people really.
Lovely design, perfect colours!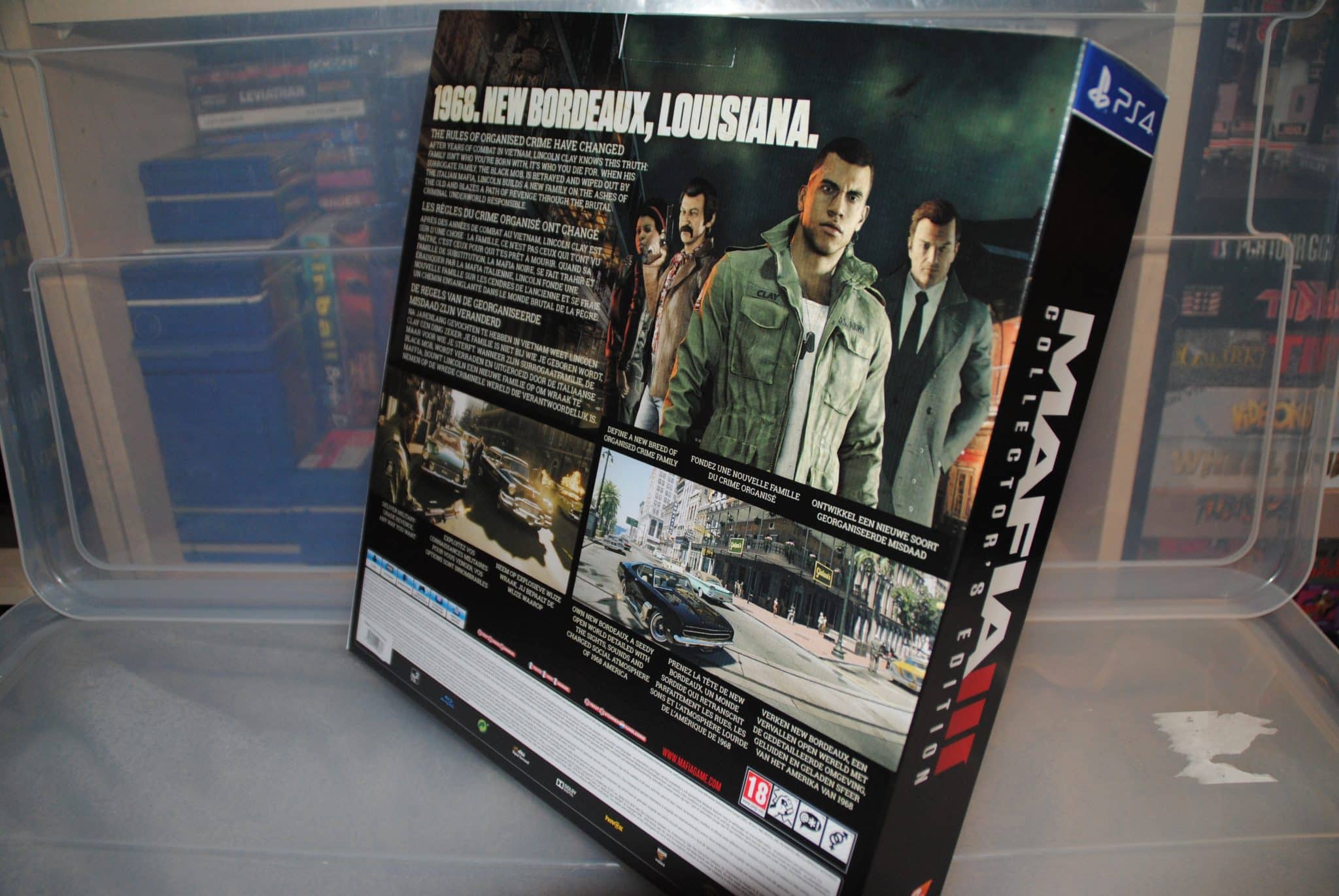 The back of the box is not different really, well laid out and while not much info about what's inside it is still god damn beautiful to look at.
You can have it on the shelf almost any way you want and it will still steal the show if you know what i mean.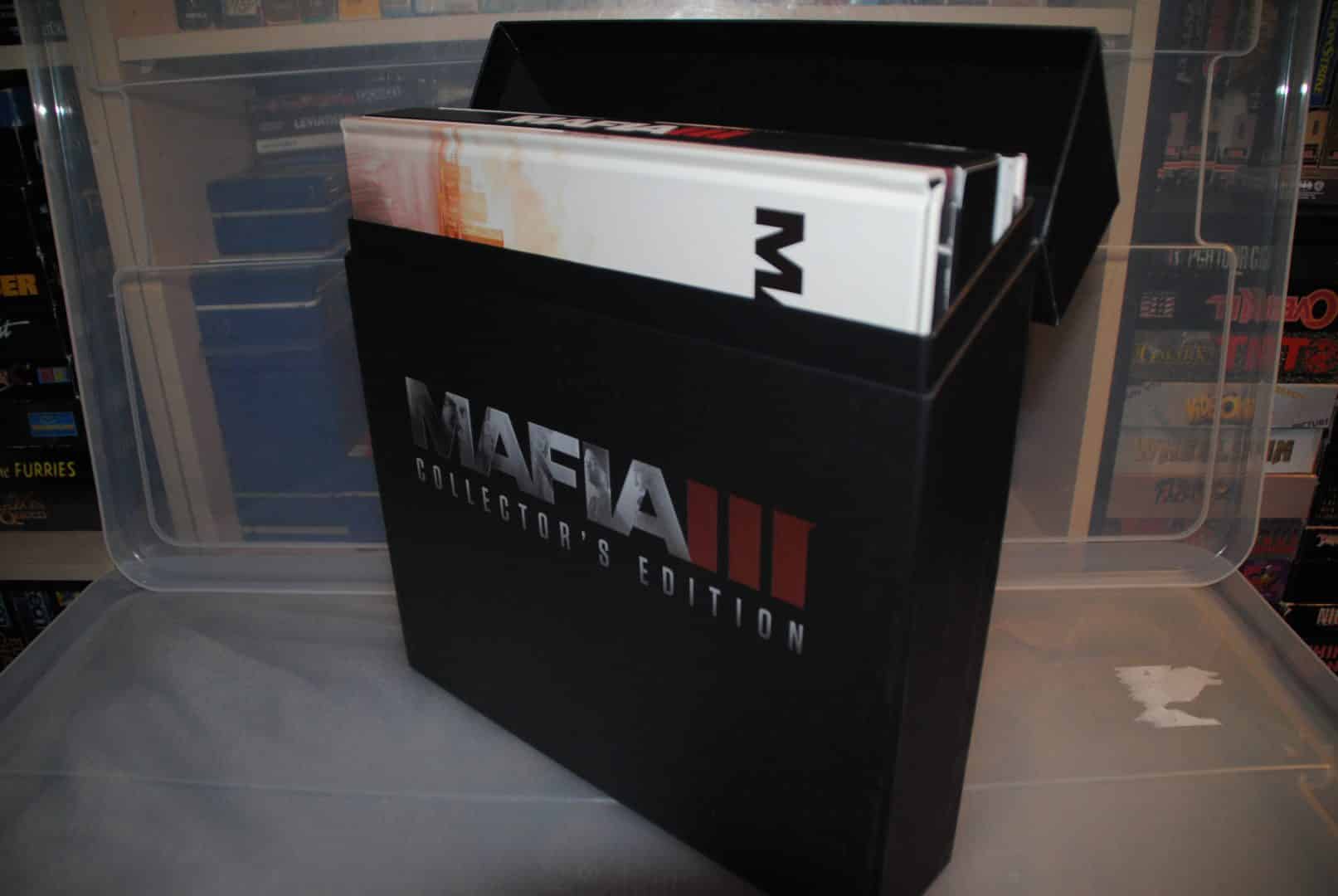 So what's inside then?
A proper box with a flip-over cover on top is what meets you next.
Fantastic quality here, a solid paper is used and it just smells and looks expensive!.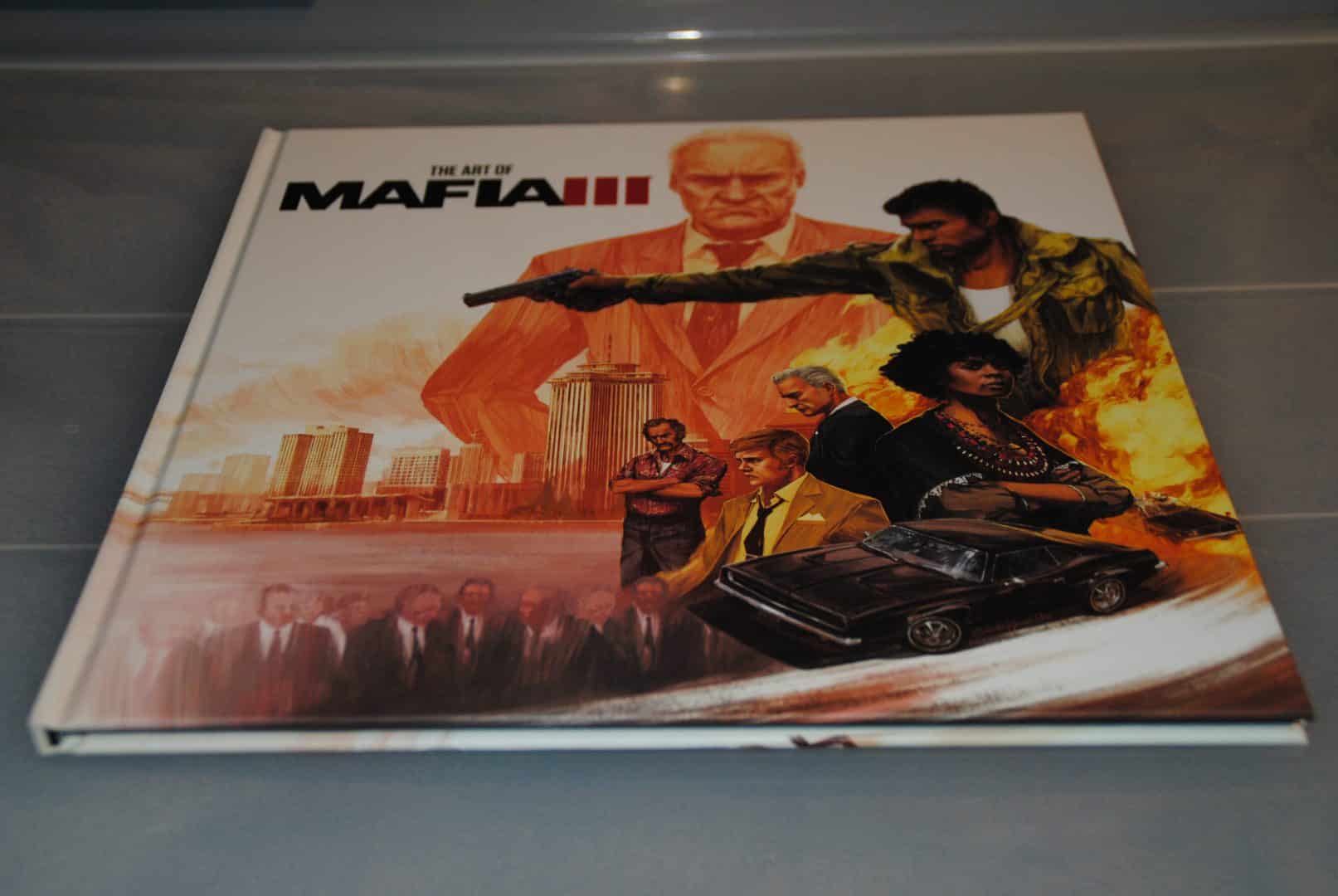 The first thing that i took out was the artbook, The Art Of Mafia III.
Well sized artbook, binding, and design are a step up from some of the books lately.
Amazing pictures, quality of print and laid out in a very entertaining way is just some of the good things about the book.
This has been made with lots of love.
Next up is something that could have been a book or whatever, but nope it isn't a book.
It's just a "holder" for the game and some other stuff.
The front looks awesome, it is showing the protagonist of the game, but to my surprise, every side looks brilliant as you can see in the picture(s) above.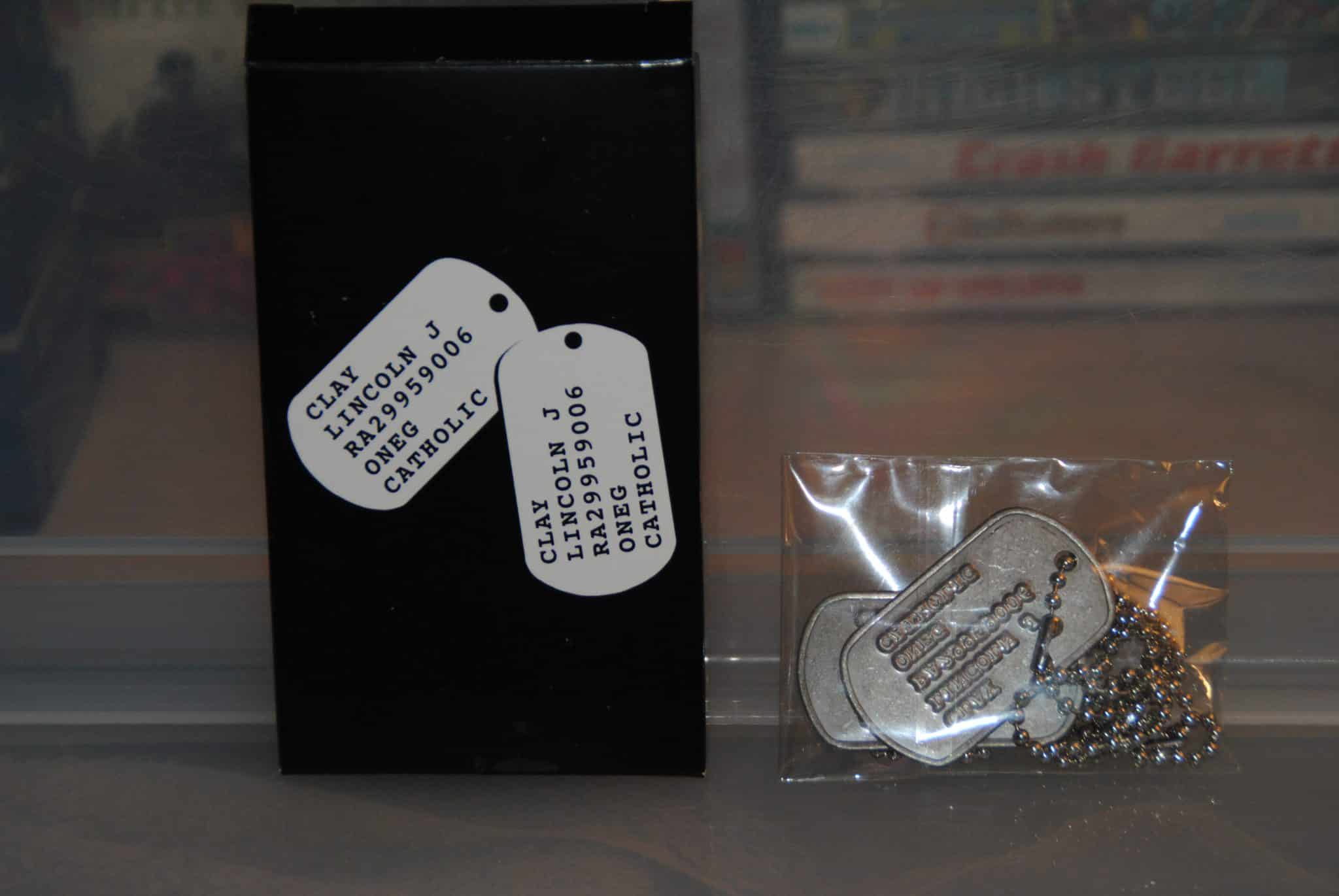 And some of the stuff is these really cool Lincoln Clay "dog tags", good and heavy ones too.
..and there's more too, not one but four skin coasters. They look like a certain biscuit but i wouldn't dare to eat them for various reasons.
Good quality coasters these although i most likely won't use these as i prefer my Playstation branded ones.
And now over to something that makes this box really stand out from the crowd, LP records, yes proper vinyl records and do you know what? , it is actually two of them!.
You read me correctly, the game soundtrack is indeed on Vinyl and not CD, there's still a DLC code for those of us who haven't got an LP player. Talk about a unique collectable and even more so a huge risk.
A huge plus to 2K for this.
Next up is something that looked like it could have been an LP too, but no it is actually an A4 folder/cover which holds 2 A4 Art print cards.
Yes, you heard me, art prints, so what is it? and why not just have them in the artbook?, well these are more for your wall or whatever than the book and best of all is that they look like authentic Playboy posters too.
The quality of the prints are nothing less than stellar
I know these things are in the game too, i stumbled across a few when i was playing it at launch day.
The special looking game box consists of an art-card and a transparent cover, a great idea which works really good as a showcase element.
Underneath the extras is just another standard looking Blu-Ray case.
Some promotional stuff/flyers are included in the box, but nothing mindblowing to be found here.
A huge map is also included, smartly folded together inside the Blu-Ray case.
Here is everything that is inside the box, maybe not as much as you'd expect from a premium priced collectable, but the stuff in the box is of such high quality that i am actually shocked at the amount in here,yes there ain't a figurine nor a steelbook in here but for once i can say that i am not really that much disappointed.
Mafia III Collector's Edition is simply a must-have for fans of the 60's era as well as game collectors, but yes it will set you back quite a bit on the money side of things.
Follow Us... Inspire Us To Get Better... Keep The Flame Alive
About Post Author