A Look At Rainbow 6 – The Siege – Art Of Siege Edition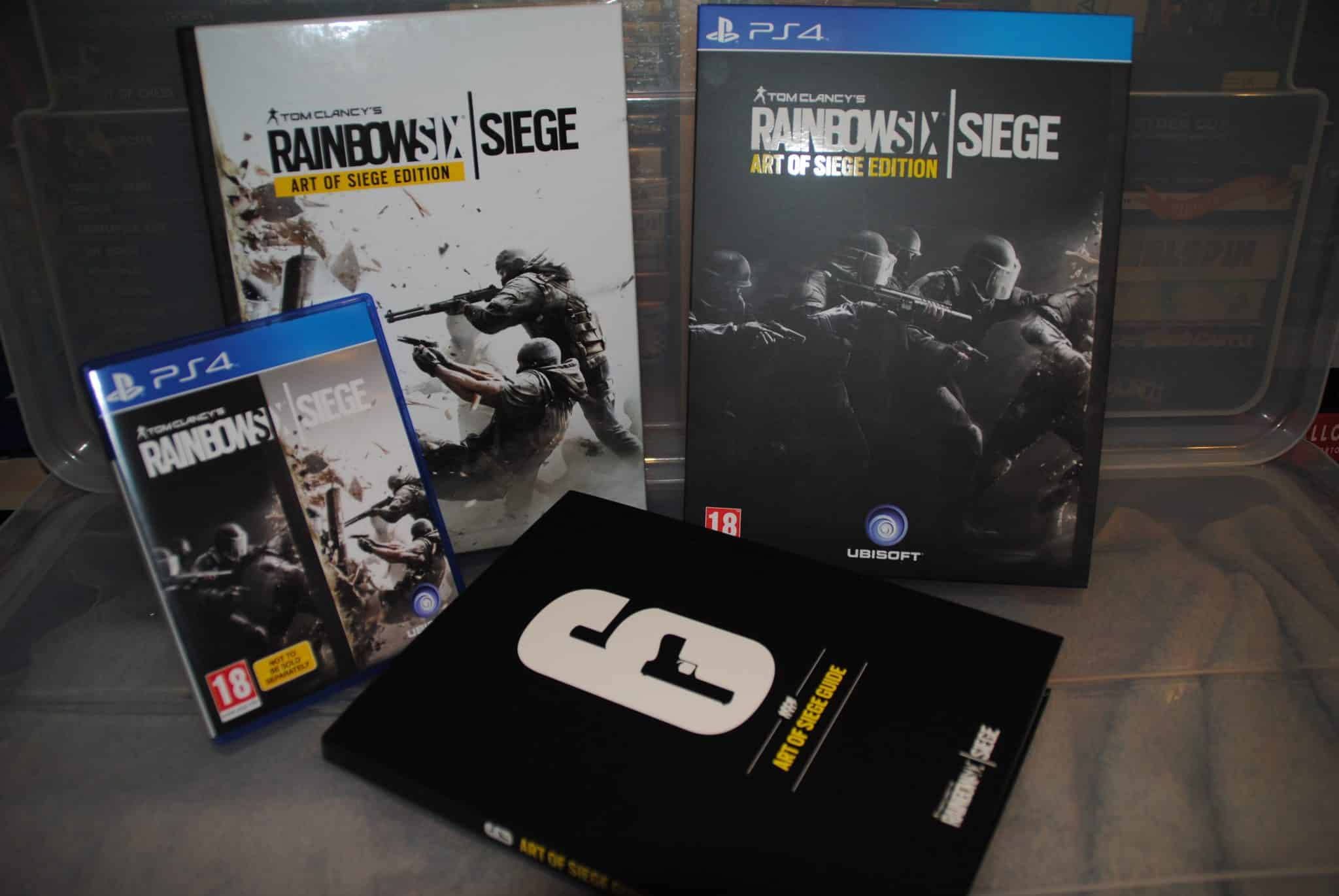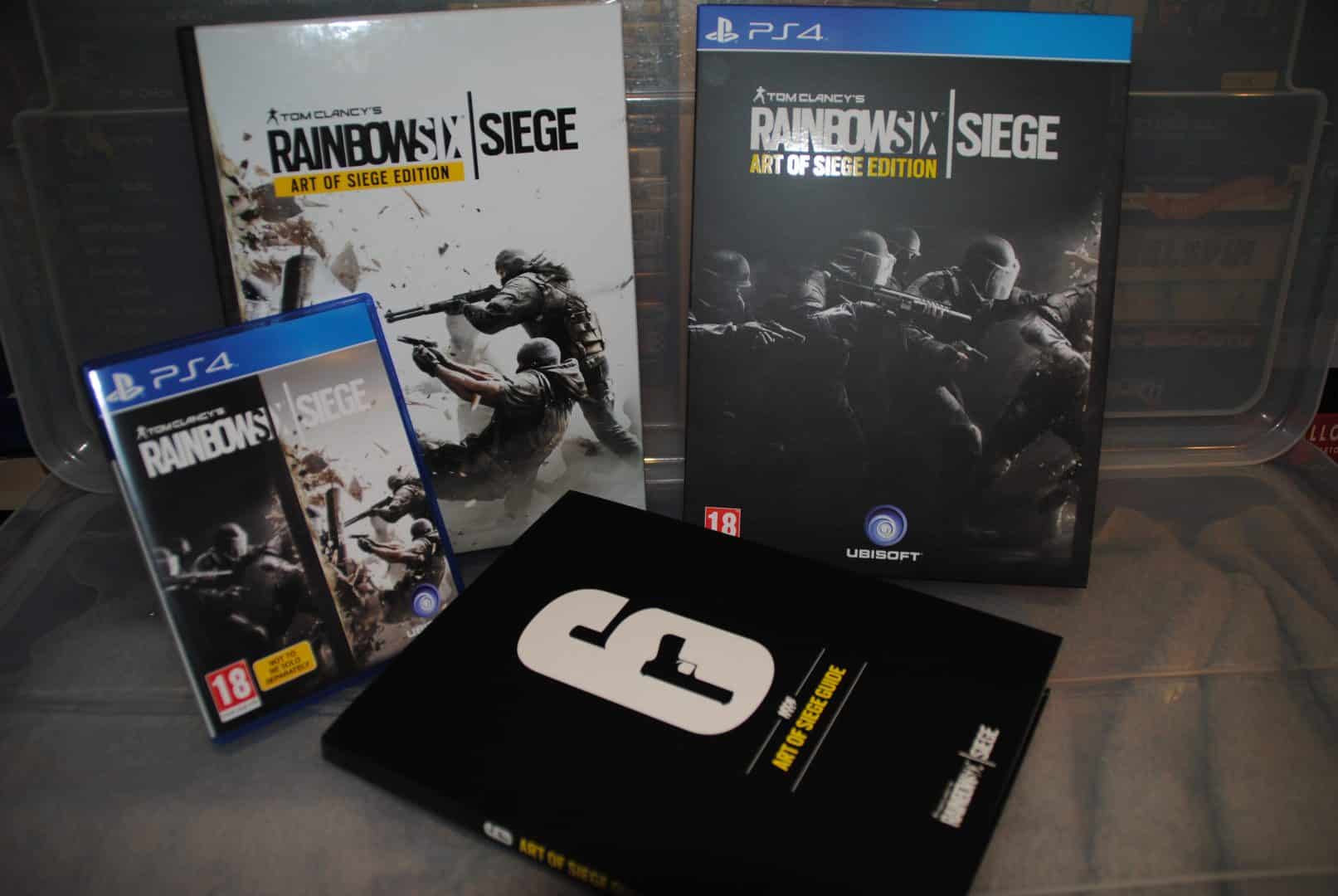 I have reviewed and written about a lot of Collectors/Limited and Special editions this year, and as most of my readers know by now is that there has been a lot of both good and bad ones released this year.
This box is yet another one i bought blind, and i have absolutely no idea what is inside of it.
So how is this Art Of Siege edition then?
The box design is very reminiscent of the last few Final Fantasy games, and that ain't a bad thing as those boxes were packed to the brim of goodies, and a proper box design too.
This version comes in a very solid cardboard box, and clearly, an item that costs more than a few bucks to produce. The colours and print on the box are slick and thoroughly laid out.
The next item in the box is another box, a really cool box actually. Design of it feels exclusive and above most expectations when it comes to the material and quality. Stiff and perfect colours for such a title.
My hopes are getting higher for this collectors box to be a real keeper.
Artbook, yey!. I knew there would be one because of the title, or actually, i expected it to be one, and while i have been wrong before i still think that such items are a requirement in today's big box SE/LE/CE titles.
The feel of the book, sloppy, feels like Jell-O and hardly like it is of any lasting quality. This is the first negative thing about the box and a major one if you ask me.
The art book looks like it is a cross between art and strategy book, it kicks off with some nifty cool pictures, and I feel som happiness coming my way, but all of a sudden i noticed how the glue on the back of the book was moving a lot, pages will for sure fall out eventually.
The more i look in the book the more i realize that this ain't a standard artbook, poorly laid out and 99% of it is just walkthroughs and strategies on how to play the game.
100+ pages of nonsense if you ask me, what a letdown!
The book is about to fall apart too, it will not last long if i decide to use this book while playing for more than a few hours.
Next up is the cover art, the box looks quite good, and it is exclusive to the bundle. Not much more than some DLC is included in the box, and i find it very strange how the season pass ain't a part of this premium edition.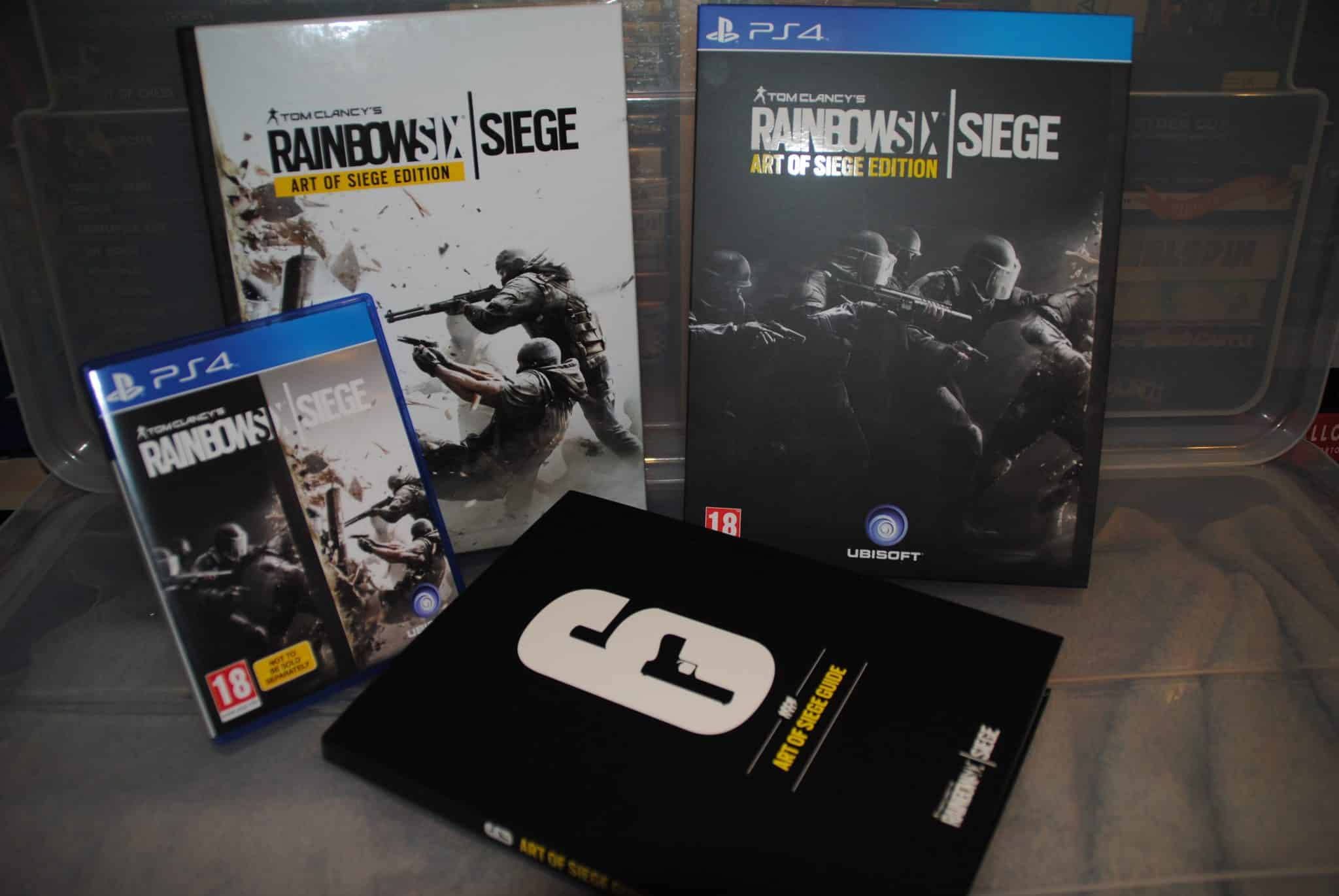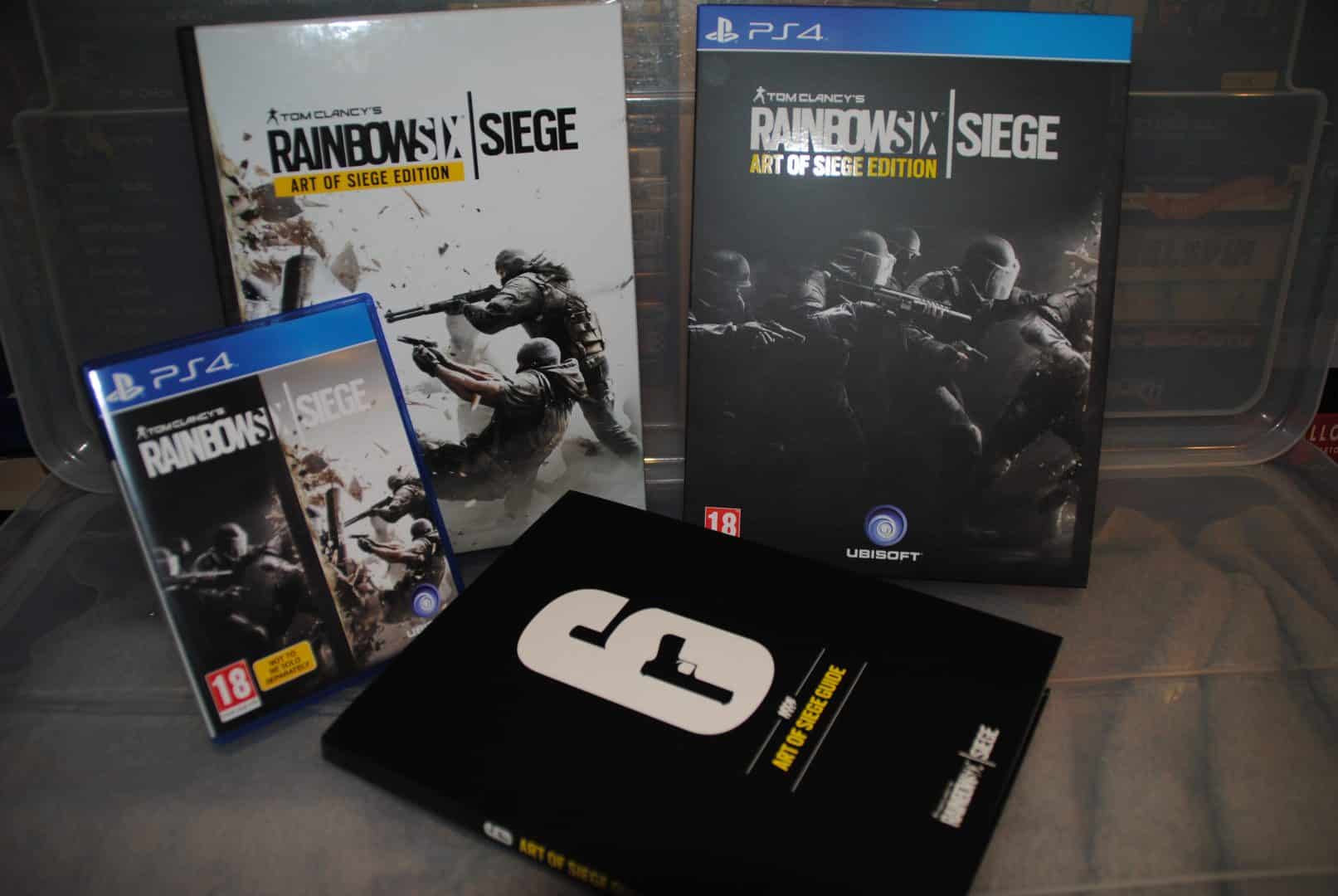 This is all there is inside the Art Of Siege edition, well there was some DLC code flyers, but i forgot to take pictures of them. The package was not worth my money really, it cost a lot of money and the stuff you get was far from my expectation. No steelbook, no merchandise and the quality of the Artbook leave a lot to be desired.
I do not want to recommend this Art Of Siege box to anyone, not even the core Tom Clancy Rainbow 6 fans, that is unless you really need another collectable on your shelf.
This article listed above is only for this Art Of Siege box and not the actual game. My co-writer wrote about the beta of the game in October. Here is his preview of the game.
Follow Us... Inspire Us To Get Better... Keep The Flame Alive
About Post Author