Ace Combat: Infinity – Flight 2 Pay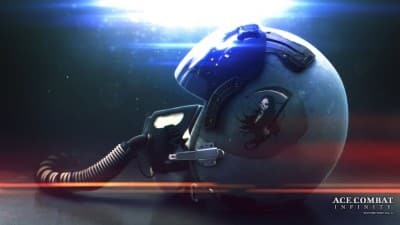 As posted by Tony a few days ago, now we have a new F2P to complain about. Only time will tell if Infinity is an exception to the rule or if Namco went down the drain like many others. Nonetheless, since Ace Combat saga is one of my favorites, I decided to participate in the open beta program. While I still agree with Tony arguments (expressed here), I must say that I did like flying high again (read my old AC3 post, if you please). As a matter of fact, at least at this stage of the program, I found out that I could enjoy the competition and progress in the game without even bothering about microtransactions. I don't know if this was due to
acquaintance to the game mechanics, real-life pilot training or just luck, but the results were encouraging, at least to me.
The demo contained 2 missions taken from the single player campaign and 2 multiplayer maps. In case you didn't try the demo yourself, be advised that the multiplayer campaign is a 4vs4 competition but, unlike other games, you don't directly fight against other human players.
The 2 different teams simply have the same objective: take down more enemies than the opposite party. At the timeout, the team with the highest score wins. I don't know if the full game will have different game modes, but for the time being here is how it went:
In the first video, you can familiarize with the controls. The sessions (tutorial) is fairly identical to the one seen in AC: Assault Horizon, but here I flew it in a more aggressive way from the very beginning:
Direct link here
The second one features a nice run with a lot of targets shot down. I didn't win the match, but I still got a very good score compared to teammates and most of the opposing players.
Direct link here
In the third clip, I demonstrate looping and Cuban-eight techniques over submarine units, in order to sink it:
Direct link
Finally, a raid over Tokyo Bay. It features an aircraft shot down (twice in a row) if the player doesn't allow the aircraft to be fully recovered after being neutralized.
Direct link
I guess it is enough for now, but more will come. Guaranteed!
Follow Us... Inspire Us To Get Better... Keep The Flame Alive
About Post Author