Are You Ready, Agent? – The Division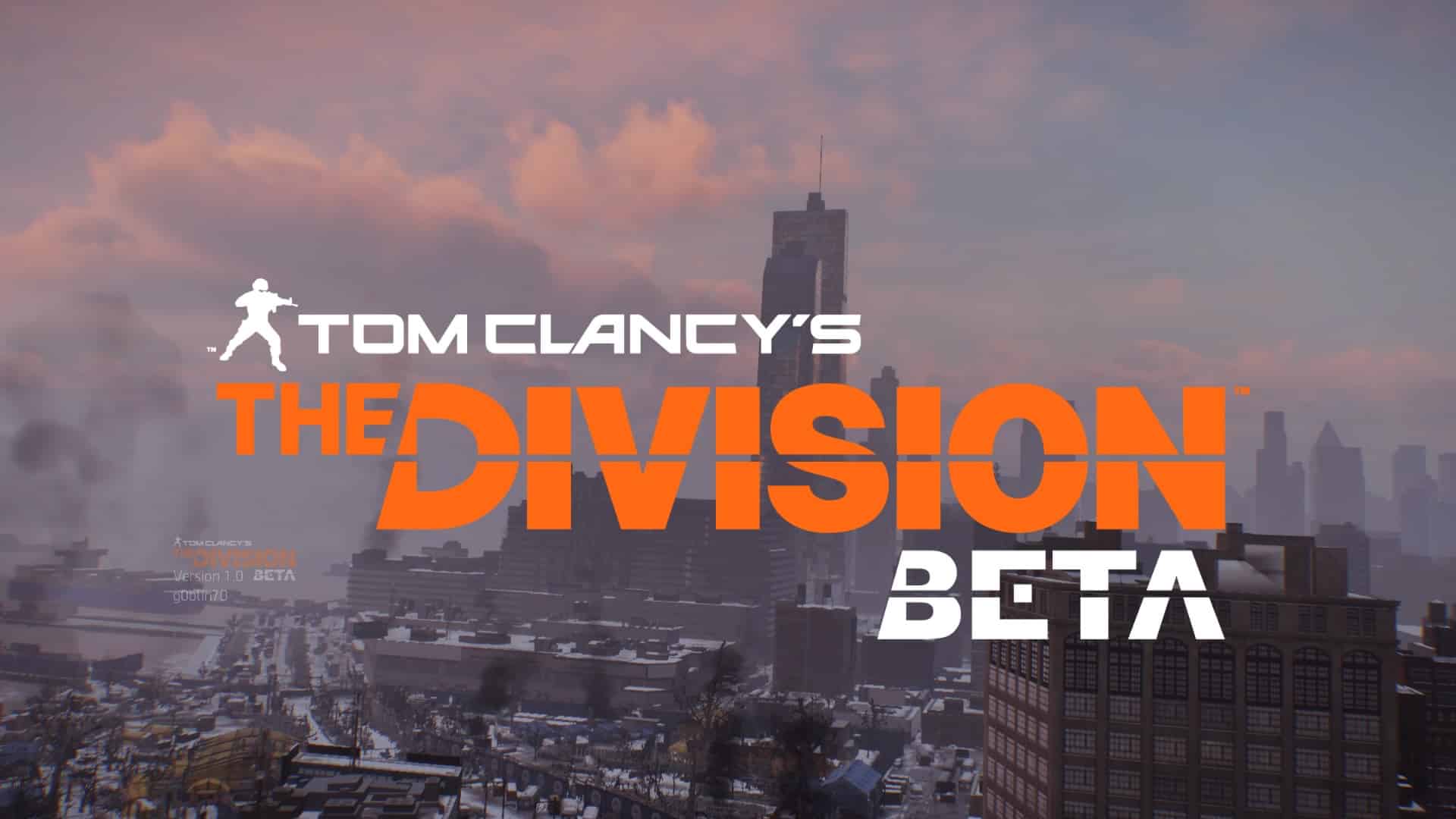 After a few years of development (actual work began in 2012, although the concept dates even further back in time), The Division is finally here (well… almost). What you are about to read is my real-time bunch of notes that I took (screenshots and videos included) while testing the closed beta across the weekend.
For those of you who didn't hear about The Division before, let me just say that the entire plot revolves around a devastating virus outbreak spread out through New York City. Without any known vaccine and due to a very high mortality rate, the city and its institutions fall one after the other. In a matter of days, critical infrastructures and basic services fail. Left without food, water, medicines and a credible leadership the society collapses into chaos. That's when you enter the story, in the shoes of a secret tactical agent member of a classified, self-supported unit.
I'll let the thorough analysis of the plot for the review of the complete game (currently scheduled for March, 8th), but let me spend just a few words to classify the product. After watching a few videos online I was somewhat sure that it was going to be a cooperative multiplayer with a story component (like Defiance, just to name one). What I had the chance to try is instead …. an open-world, third-person shooter, action role play, massively multiplayer online, story-driven survival game!!!! Yet, you can play all the game alone!
I don't know if I'm biased or what, but while playing the beta many other games came into my mind, for a reason or another (and I mean it in a positive way):
Parasite Eve 2: for the action RPG part (or so it felt to me, anyway);
Ghost Recon Future Soldier: use of inventory, weapons crafting and modding, use of coverage during combat;
Metal Gear Solid V: use of metagame to build/enhance your mother base (here called "JTF Base Camp");
Resident Evil 2/The Last of Us: environment setup (wrecked town) even though there are no zombies or the likes here;
Dead Island: item looting (crates, backpacks, suitcases ….) and, again, no zombies;
Dead Space 3: extremely easy way to drop in/drop out of the story while playing. Friends can join at any time without the need for a lobby;
Watch_Dogs: freedom of movement in town and inside building, even though it's always gonna be my feet (fast travel aside);
name another one of your choices…..
So let's press on, and take a look at what I found:
The game starts with the usual character creation session. Features are very limited in the beta, so just skip ahead.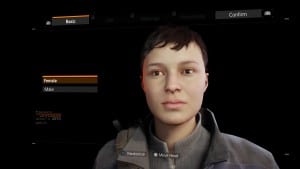 You wake up inside a copter, with you boss updating you on the situation. She is in a very bad shape, so you'll need to make it to the camp without her, for the moment.
Once on the ground, you start making acquaintance with the location, the menu system and the map. A GPS can constantly mark your route to the next waypoint and to your final destination. I left the system on because it is consistent with a near future which makes extensive use of augmented reality, even if it is my understanding that you can turn it off.
Your first encounter on the field is a vendor. There are many shops where you can sell/buy items or get general information about the area.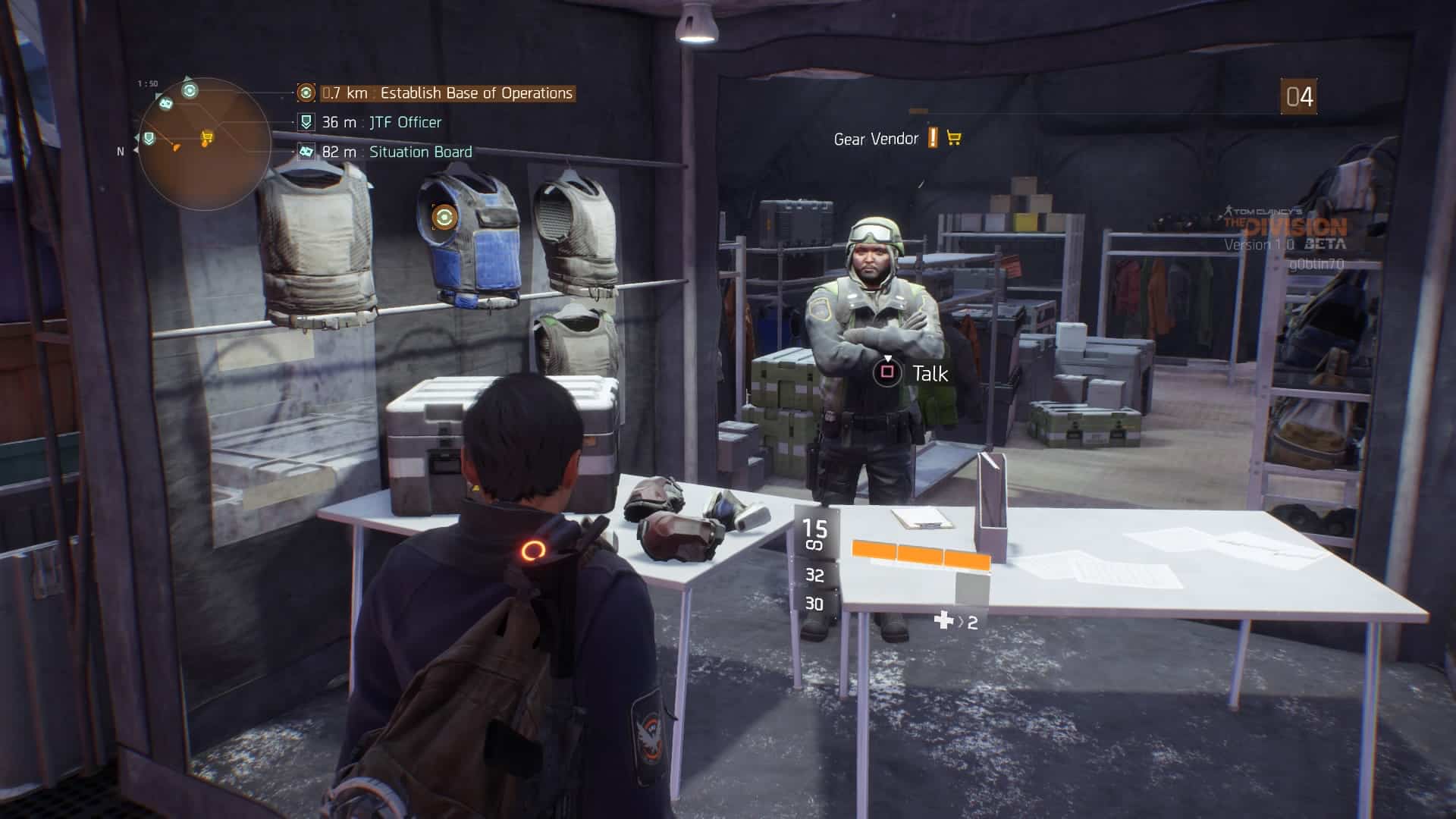 On the way to your base of operations, you will make different encounters: some of them are just civilian in need (helping them will give you XPs), others are a bunch of rioters which you can face (and kill) or avoid; there are no random or mandatory fights here.
After the first encounters, it is finally time to get to your Base Camp. This is your first REAL fight, in which you'll need to make very good use of covers and, if you are playing with friends, of coordinated fire.
Once this fight is finally over, you can enter your base camp. At this time it is really in a very bad shape, but things will get better soon. The Base is split into three wings: Medical, Tech and Security. Performing "Medical Missions" will allow you to redeem the relevant part of the base so that, little by little, it will all be restored. Improving your facility will drive in new NPCs, will unlock new missions and will restore order to the chaos. Take a look at the following picture of the "clinic" for later reference.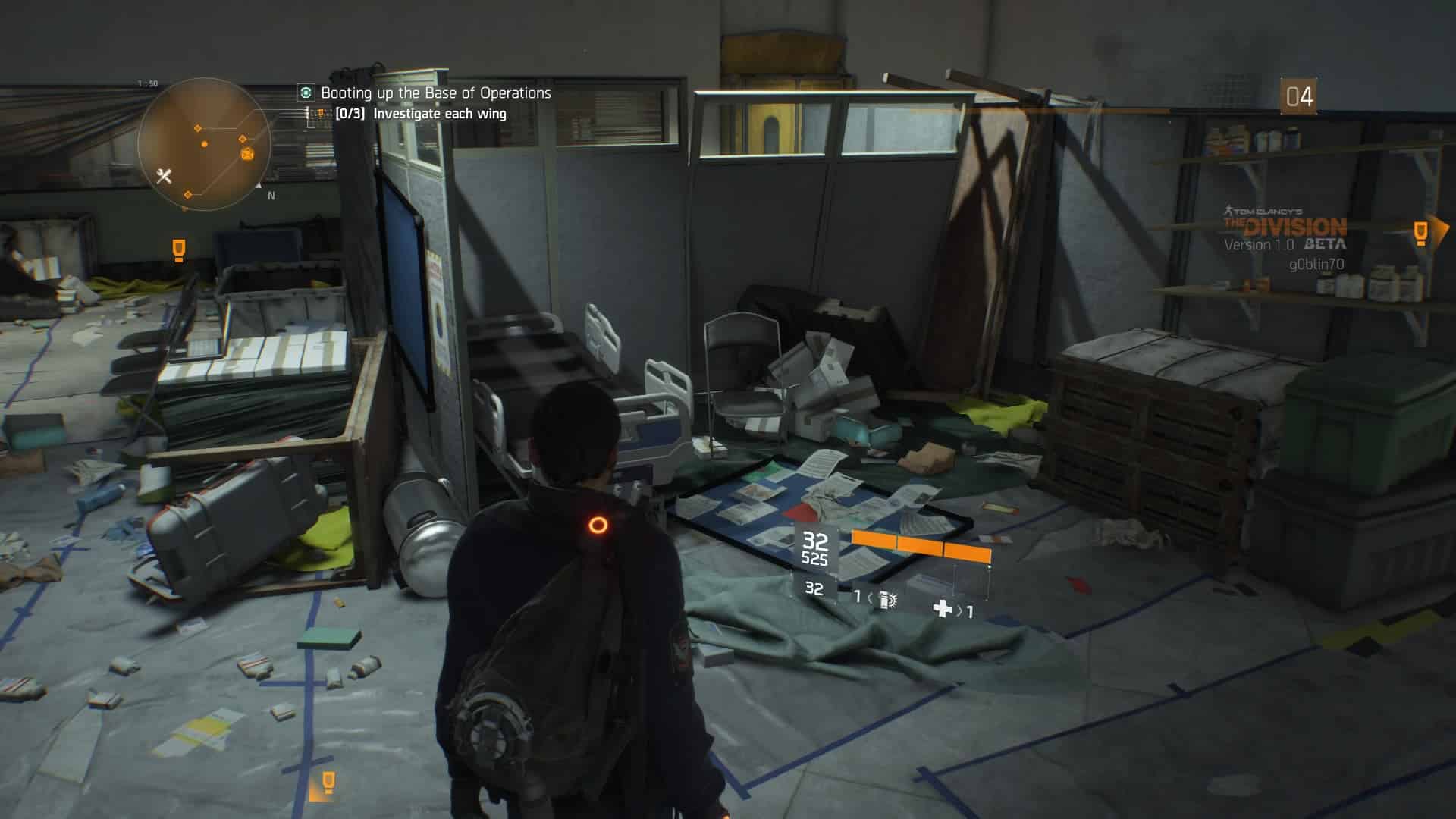 After the base "tour", it's time to embark on your first medical mission: you have to rescue your virologist, at presently held hostage inside the Basketball Stadium (now turned into a Field Hospital). The place is, obviously, crawling with rioters, which will have to defeat…
After this confrontation is over, its time to discover where the Doctor is, so take a look at the surveillance system. It is crystal clear that even their computers caught the virus (please note the "Blue Screen of Death"). That's what you get for not using an AMIGA! LOL!!!
You'll have a couple of heavy encounters to do before you are finally able to exfiltrate the doctor from the field, but once you are done you'll finally get the chance to go back to your Medical Wing and perform your first upgrade of the Base Camp. If you remember how the "clinic" looked before you will now notice that a small, albeit clean and ordered, the corner of the camp is now fully restored and operational.
Storywise, you actually reached the end of the beta, yet there still are many things to do.
Your next goal is to locate the entrance of the "Dark Zone". This part of the map, actually about one third if the entire playground, is reserved for PvsP combat. From a story stand-point, it is the part of New York in which the original outbreak occurred, so part of the map is heavily contaminated and it has its separate progression system.
Inside the Dark Zone players can team up and go against other players, acquiring new (and better) items: since these items are contaminated they will need to be extracted first with a helicopter and then decontaminated before you can use them. The Dark Zone is a scary place, where players can suddenly "go rogue" and kill other agents. At present, due to a bug, players can cheat here, going rogue and hiding in safe areas. The result is that, unless you team up with a big group of players, you have no chance to survive if you pick up a fight (see picture below).
In end, although totally displaced by what I found out, I think The Division can be a very interesting and long-lasting game. The only thing that partially disappointed me is the graphics compartment: I know this is a beta and one should not trust the relevant online teasers yet, despite the SnowDrop Engine expressly made for this title, everything seems a little bit out of focus and lacking in details (at least when playing in outdoor open spaces). I usually don't crave for jawbreaking graphics because I prefer to have a good story rather than a good looking environment, but I do hope something changes at least a bit. In any case, it's no time to regret, since I booked the Limited Edition months ago…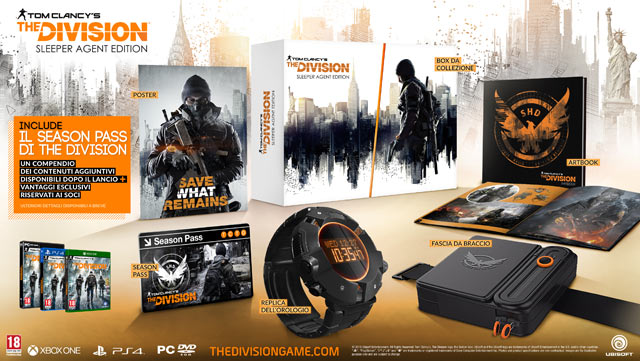 Thank you for reading.
Follow Us... Inspire Us To Get Better... Keep The Flame Alive
About Post Author