Assassins' Creed: Origins – Unboxing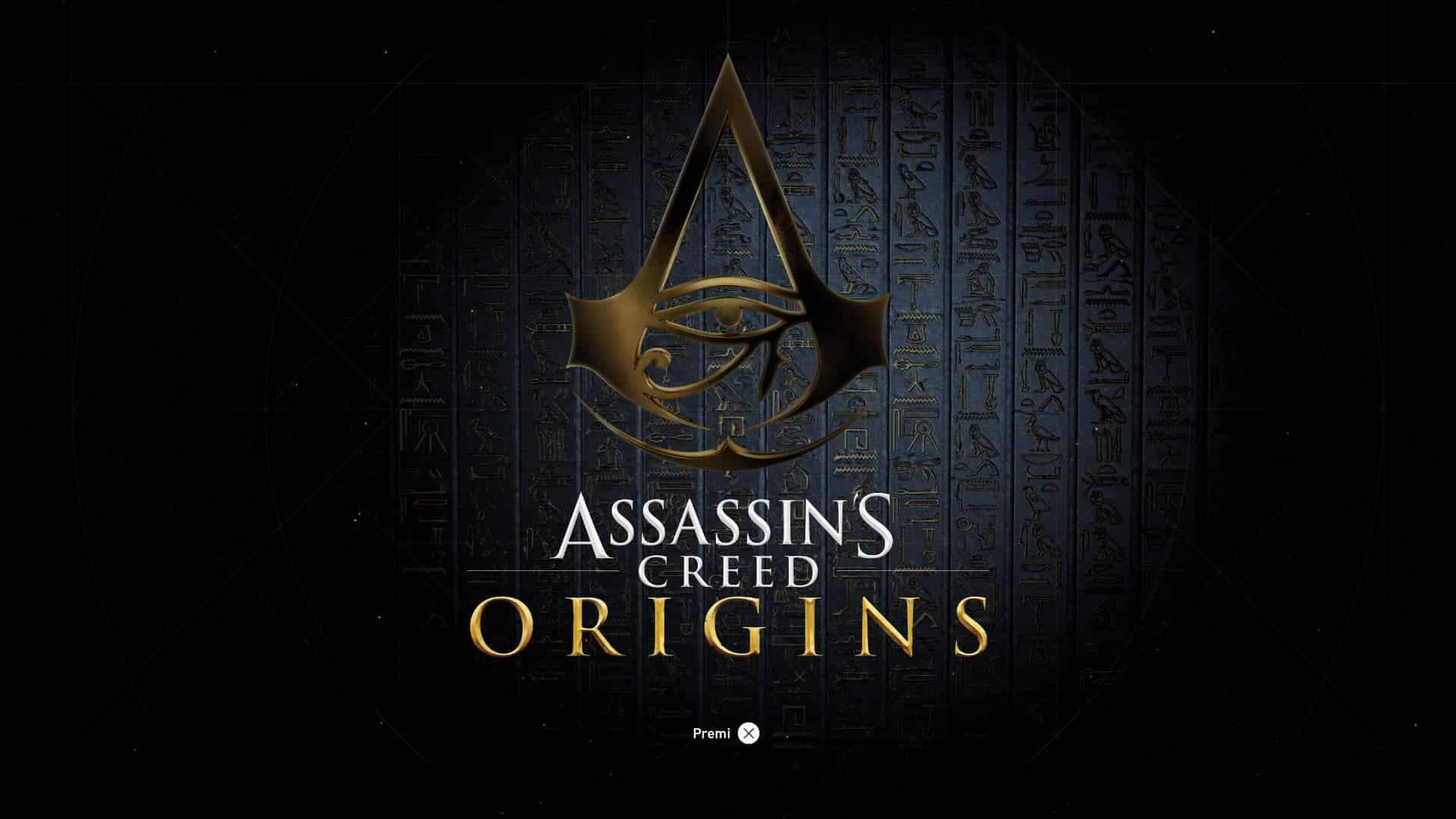 Some time ago I promised myself to stop buying collector's editions. Year after year, game after game, they grew bigger and bigger and I completely run out of space.
Promises, they say, are made to be broken and even though it was not broken by my fault … it still happened.
So, Ladies and Gentlemen here are Assassin's Creed Origins Gold Edition.
The game comes in a huge and sturdy box, painted in black and gold, like some old Egyptians funerary statues.
What's inside it is pretty obvious, yet is another great figurine from Ubisoft: please meet Bayek, our new hero for the months to come…
As you can see, the inner part of the box makes up a nice diorama and the figurine looks really great inside it. The only problem is that this makes the whole stuff even bigger … I will soon need a new house too, I guess … 🙂
The level of detail is incredibly high, definitely a standard for Ubisoft production of this genre. The lion head seems engraved in black marble and the signs of time are present and credible.
Please note, in the picture to the right, the Horus patch on Bayek's shoulder and the chopped-off finger on the left hand. I guess every and each one of you out there knows what it means…
Here is a detail of the diorama, which also conceals the game, a poster of the game map, the usual DLC codes, the artbook and the original soundtrack.
Finally, here is a picture of the entire thing. Please note on the right the back part of the diorama.


As I said in the opening, this collector's edition was not a planned thing by my part. After finishing all the available space in the house and after the months spent with another Ubisoft game chasing the platinum trophy (yes, I did mastered Ghost Recon: Wildlands), I really thought to get sometimes off games. Nonetheless, there's no rest for the wicked and Limited Editions are always more than welcome. This one, in particular, was actually an unexpected gift from two close colleagues of mine.
My endless gratitude, therefore, goes to UKing76 and LordTindarus. I owe guys, and from now on if I'm late at work … just blame it on you! (just kidding … 🙂 )
Follow Us... Inspire Us To Get Better... Keep The Flame Alive
About Post Author