Book Review: ZZap! 64 Annual 2019
When I said that 8bit computing was coming back with a vengeance it was not just a joke to publish another article: 8bit scene actually never died, but is getting bigger every day. One of the most active people out there who keeps the flame alive is Chris Wilkins from FusionRetroBooks: with his full fledged catalog he now covers every aspect of old computing, Amiga included of course. ZZap! 64 is another one of those articles that I should have written months ago, but I took the chance now that the Kickstarter campaign for the 2020 Annual is halfway through but already successfully funded.
ZZap! 64 is a wonderful journey through what the Commodore 64 was and it is still capable of doing. In its almost 130 pages, this annual will gives you insights about this wonderful machine, together with a full update on the most recent projects up to 2018! Yes, my dear readers, as many of you know there still are many talented coders and artists out there who love to tinker with this beauty even these days.
The Annual, of course, includes many interviews with computer's legends, such as Scott Adams, the father of computer adventures as we know them today. Actually, my very first impact with home computer gaming was Adam's early title "The Count" on the Commodore VIC20.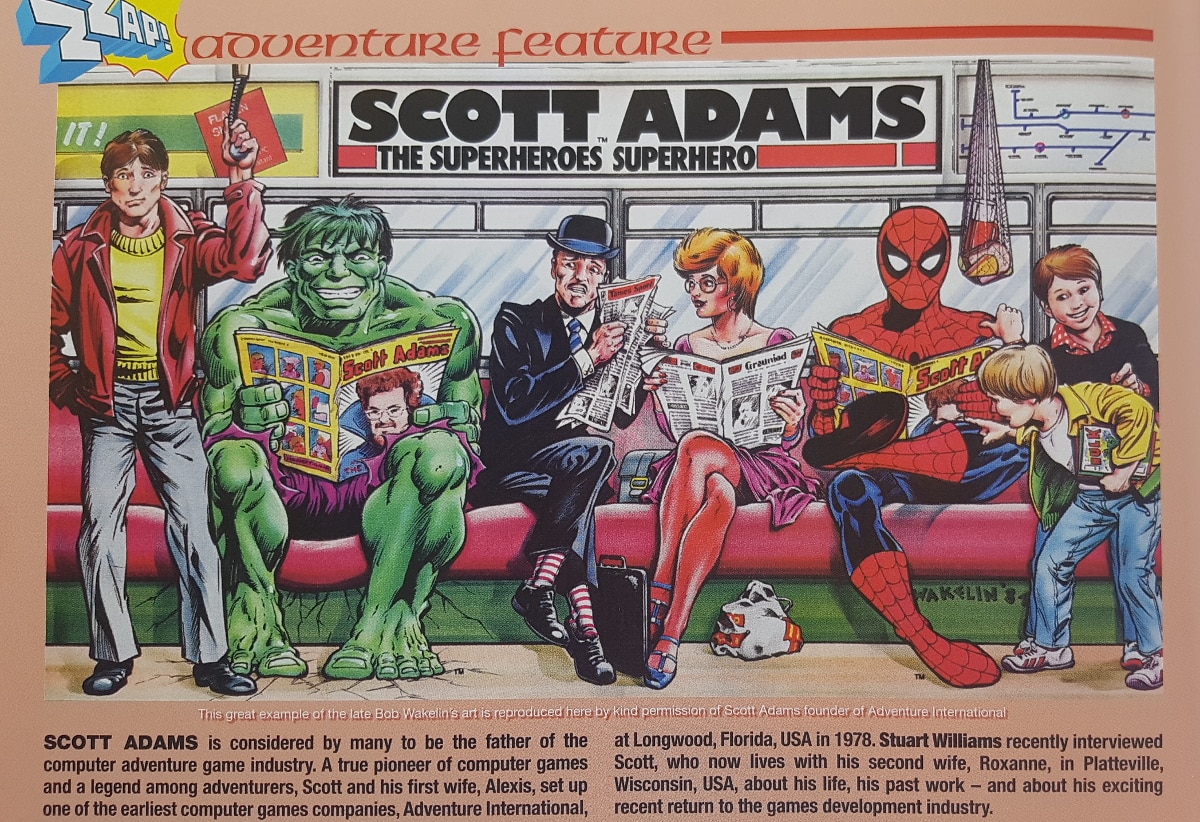 Many other articles are about remakes or, in this case port, of old classics, sometimes looking and playing even better than the original, like this version of Jetpac (a 1983 Spectrum smash hit by Ultimate Play The Game), called Rocket Smash.

I am very sorry to inform you that ZZap! 64 Annual 2019 is sold out, but the Kickstarter campaign for Annual 2020 still has 17 days to go. If I were you I would back it right away. I did, and I can guarantee you won't regret it.
Follow Us... Inspire Us To Get Better... Keep The Flame Alive
About Post Author