In Review: My Retro Game Box Subscription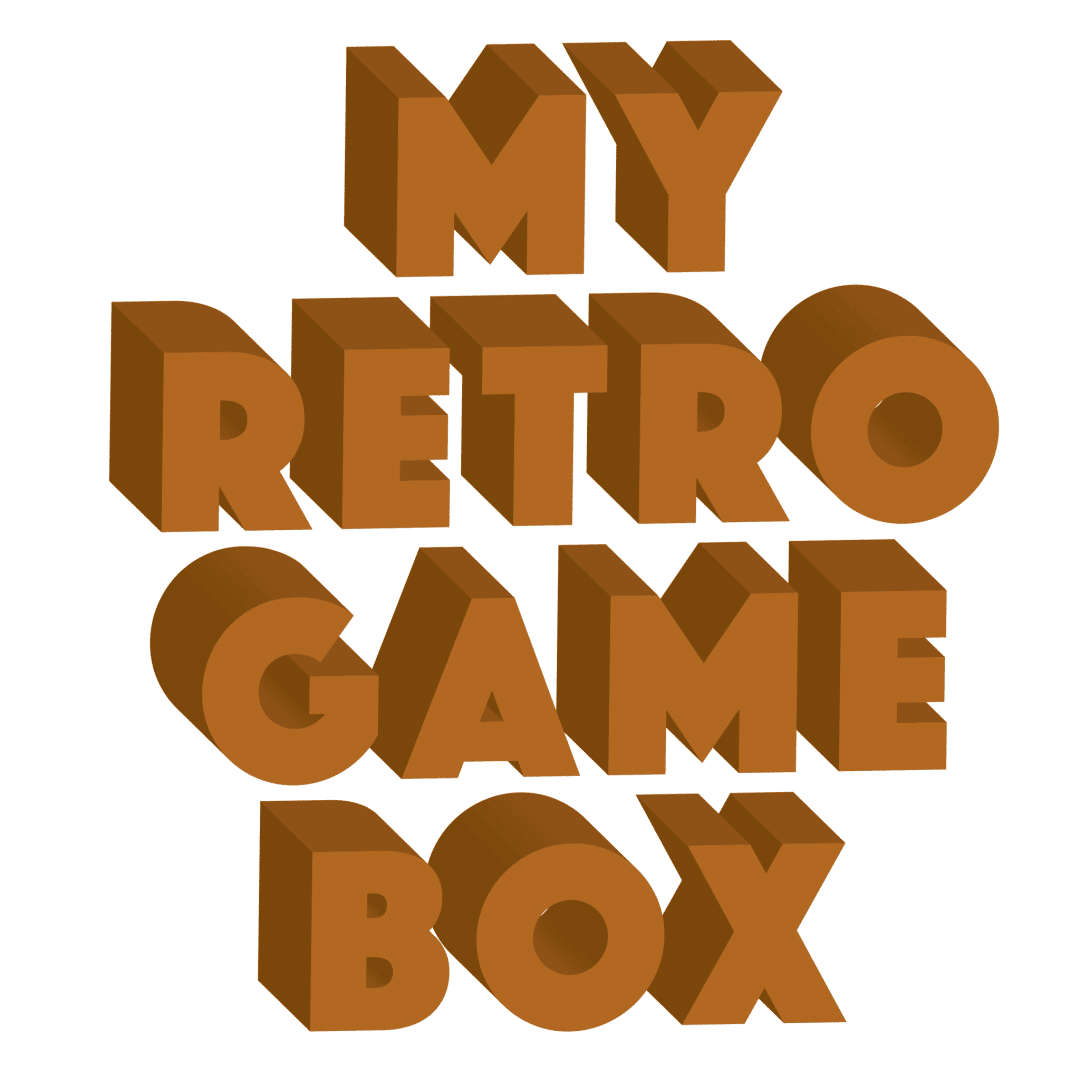 I have known about this service for a while now and i wanted to give it a try, that was 9 months ago. I sent in my subscription request in early September 2015 and my first package arrived last week.
The reason why it took so long is that this is a monthly subscription that is not tied to when your subscription start. This is why i had to wait a whole month before the first package came (according to the wiki).
The retrogamebox service is simple, you can subscribe or buy individual " surprise boxes" of random selected retro games and formats of the genre you like when you sign up you have to put in a minimum of 4 consoles/handhelds and a list of the type of genre's you like and what you dislike
The consoles/handhelds formats available to chose from:
Nintendo: NES,SNES,N64,GC,GB,GBC,GBA.
SEGA: Master System, Game Gear, Megadrive, Saturn, Dreamcast.
SONY: Playstation One, PlayStation 2, PlayStation Portable.
Microsoft: Xbox.
There are 3 types retro game box sizes, £10, £20 and £50 GBP, the box content is valued by the service, quality and rareness of the individual title.
The "likes" i put in was racing and platforming games and formats i wanted games was set to PlayStation 1,2,PSP, Saturn, Dreamcast and N64. The subscription i went for was the medium one priced at £20 + pp.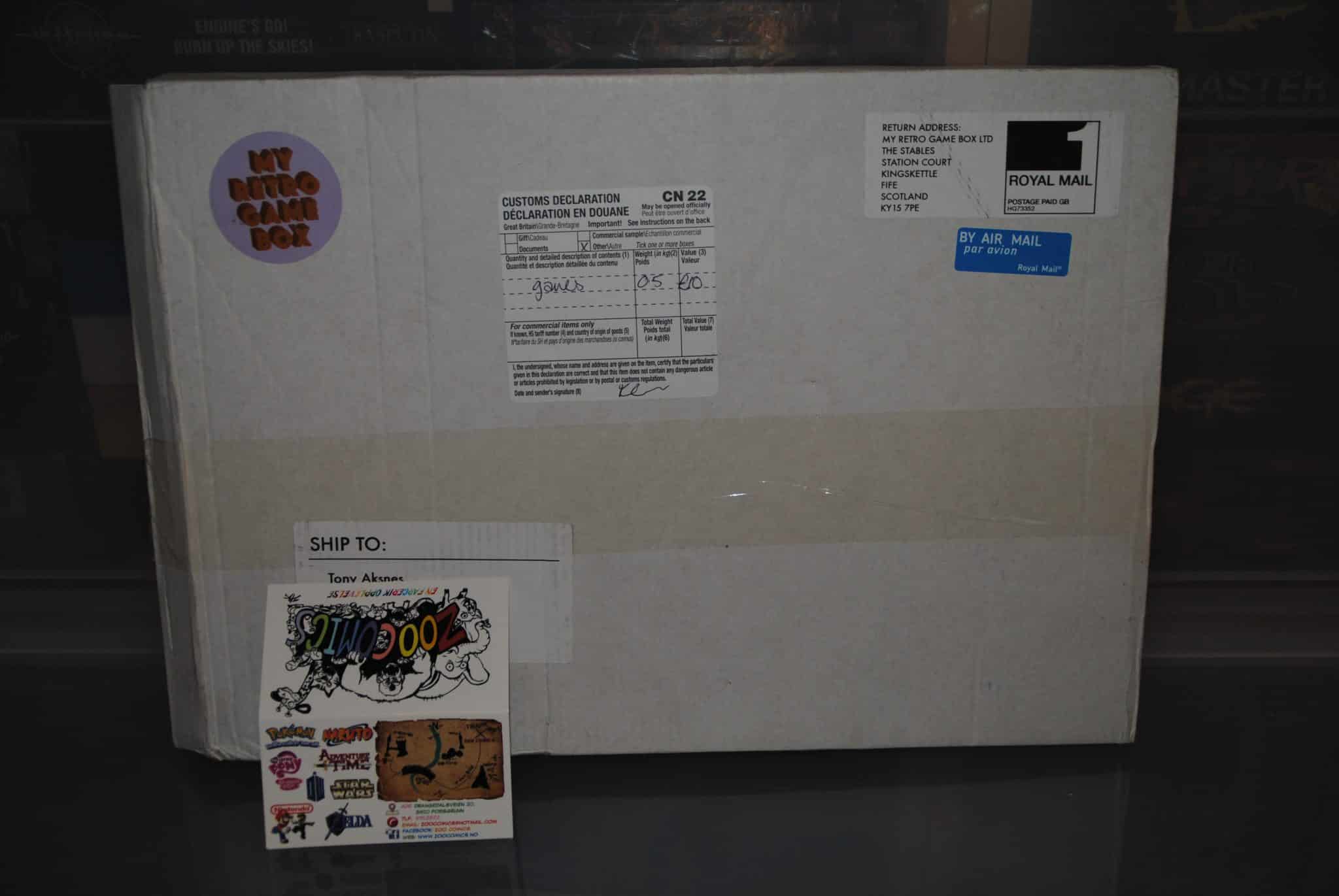 So this was the box i received, did it live up to my expectations? were the games boxed? , how about Complete In Box? , scratched up? Broken? , any of them for a format or genre i did not request?
Well, i can safely say that their website is quite bad and i had my doubts about getting anything good from the service, but seeing how i got a package from them now and that it feels like Christmas as i unpack it, worth it I'd say.
Game number 1, SEGA RALLY CHAMPIONSHIP for the SEGA Saturn.
A system seller game for the console and guess what, i never bought this game so big a big thank you "MY RETRO GAME BOX". I did not expect to get such a high profile game really so this was a nice surprise.
The game came in its original box, slightly worn box but far from broken, the manual is missing and the cd clip is broken so the disc does not sit 100% as it should inside the box.
The state of the CD is used but nothing bad, no game breaking scratches or such.
Game tested, works fine, boot time = low. (Quality game although aged badly due to its primitive 3D resolution).
Game number 2, Midnight Club 3: Dub Edition for the PlayStation Portable.
I was never into the franchise before this game, well the PS3 version anyway. I was a huge fan of the big brother version but i never went out and bought this version as it was around the time that i had more or less moved away from the PSP.
So, a nice surprise to get this and while it may be a while before i play the game i still think it was great to finally get the game. The only time i bring out the PSP is when i go for a longer vacation.
Complete in box, manual, registration card and UMD. Used but in good condition.
Game tested, all ok. Definitely, a good looking game, looking forward to giving it a go.
Game number 3, Super Mario 64.
My Nintendo64 collection is quite small (8 games?) so the chance of me getting a duplicate is quite small and i am glad i signed up the N64 on my sub list as i got SM64 in the very first package and no i did not own the game from earlier.
Quite surprising that i got yet another system seller really, 2 games in one package that is seen as major games albeit not all that much rare or costly but still awesome.
I have never been a fan of SM64 really, i tried the game back in the day at a friends house and later on, i played it on emulators and i am certain that this game won't be used all that much but still a nice addition to my N64 collection.
The condition, no box (typical), no manual (typical) but the cart itself look mint, clean and no wear or tear.


Ok, so that was my first retrogamebox, a very good one too if you ask me. I will gladly recommend this service/subscription to any and everyone out there, for now, that said, that might change over the next months of course.
£20 pounds spent well methinks.
Thanks for your time.
Follow Us... Inspire Us To Get Better... Keep The Flame Alive
About Post Author