Introducing Trials Of Mana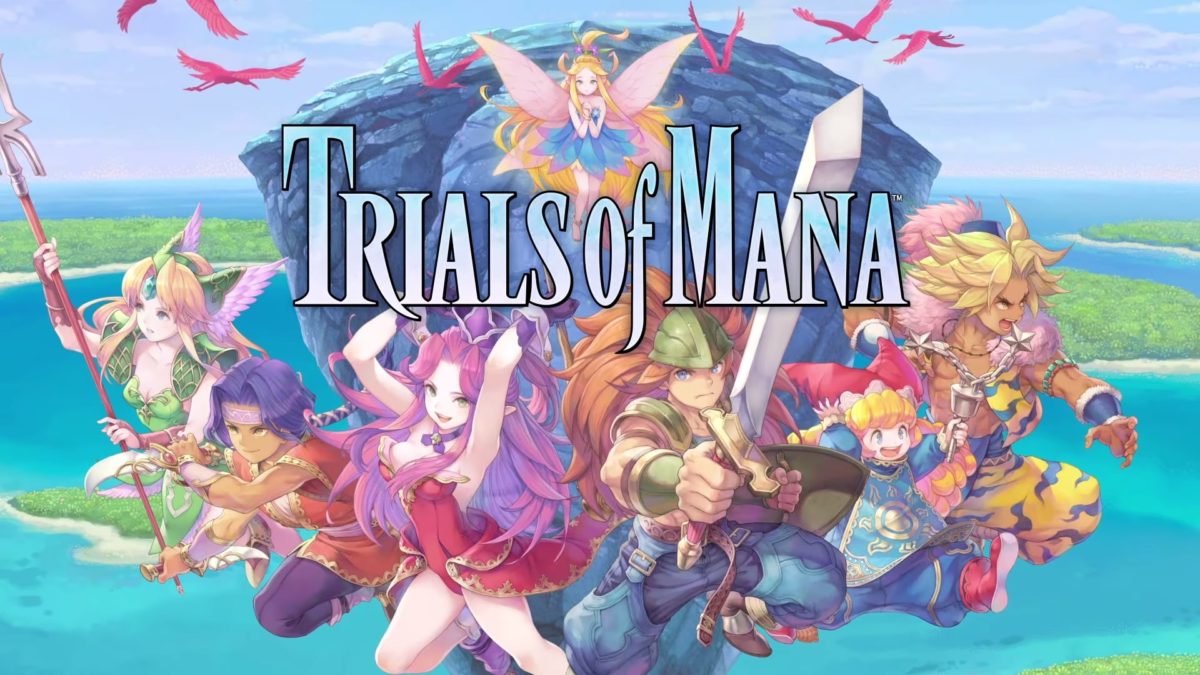 When the world was shrouded in darkness, the Goddess of Mana drew forth the Sword of Mana to smite the eight Benevodons, monsters of destruction. She sealed the horrors inside the eight Mana Stones, bringing the realm back from the brink. Weakened from rebuilding the world, the Goddess changed herself into a tree and fell into a deep sleep for many years. However, the forces of evil soon sought to free the Benevodons to gain control of the world. They started a terrible war to further their plot and destabilize the kingdoms. Peace was at an end. Mana itself began to disappear from the world and the Mana Tree started to wither… [Official Website]
For those of you new on the scenes, Trials of Mana is the 3D remake of one of the most iconic Japanese classic RPG, released in 1995 as Seiken Densetsu 3. Originally published for the Nintendo NES, we are not announcing the game to foster its fully modernized graphics, the upgraded battle system or the new character voices and soundtrack. Rather, we are deeply interested in its peculiar mechanics. Trials of Mana tells the story of six heroes in their battle to defeat monsters of destruction trying to take over the world whilst the power of Mana has been weakened.
But what makes the game really interesting is that the overlapping story of interwoven destinies changes depending on who you choose as your main character and companions! Once you selected your main protagonist and his/her two companions among a group of six characters, the story will progress and unfold according to their abilities and skills.
Here is the official launch trailer. Will you take the challenge and will you be able to dominate the power of mana to save the world from the brink of destruction?
Follow Us... Inspire Us To Get Better... Keep The Flame Alive
About Post Author