Its been very slow here at Amigaguru's Gamerblog lately and the main reason for this has been work and limited time for games due to lots of nightshifts.
No articles from g0blin either as he has been very busy with his game which was just released a few days ago, congratulations to him and the team!.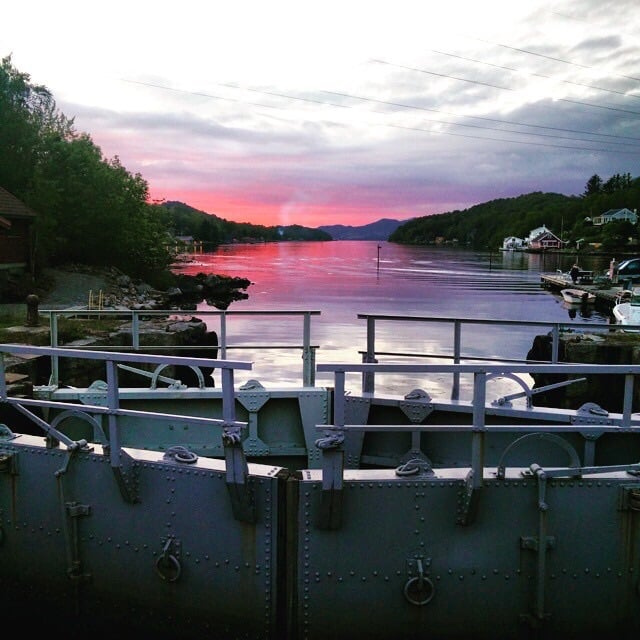 The picture above was taken a few weeks ago, just a few km away from my home. Photography from a neighbour (thanks). (It is summer is what i called it!).
And maybe most of all is that my spare time has gone towards my family and my garden lately, big projects and lots of work means a lot of lost energy and that i just want to sleep. 2 months now with little activity but the blog is getting more and more readers and even better is the amount of returning ones.
I will be back soon but for now, i will only post a few articles a week tops but i will try to make them worthwhile both my time and yours.
Lots of changes at the blog this year and one of the latest ones are of course the new Facebook integration and the review score system. The Facebook system is actually working now but i will have to put up a dedicated page on FB to get all stats and replies etc forwarded to the blog… ACK!.
The reason for the review score system is because of a few factors but the main one is that i have got some sponsors and stuff now and they want me to forward articles etc but a score etc is required.
Norwegian blog is progressing nicely but i really need translators /proofreaders for it to be worthwhile since my Norwegian is a lot crappier than my English.
Ok, so bear with us, the blog will be active again soon, stay tuned and check in as soon there will be new ideas and surprises too, competitions and hopefully merchandise giveaways.
Thanks for your time and thanks for your support. / g0blin and ToAks.
PS: the new blog interface has been a tremendous success and since then (27th of January 2015) my hits counter has gone through the roof and i just passed 2 MILLION hits in 6 months, INSANE!. (It could have been higher if i had added Permlinking but i have shared too many posts across the web to do that now…).
Follow Us... Inspire Us To Get Better... Keep The Flame Alive
About Post Author