Lucca Comics And Games 2018
It must be the tenth year in a row that I attend this comics convention, but it is always like the first time: dozens of stands to visit, comics, movies, manga, anime, console games, PC games, special events and cosplayers everywhere. Despite all of this, the best part is the opportunity to meet people that share the same passion, while strolling around the beautyful town of Lucca.
There was a time in which all I did was rushing from stand to stand, looking for things to buy (be them comics, games or action figures), but now that I have somewhat completed my collection, I can take my time to really enjoy the event with family and friends.
As you can see from the map the event is not hosted in a segregated space, as it often happens, but stands are scattered across the entire, splendid, medieval town. This serves two purposes: scatter people on a wider space (thus allowing for more visitors and less crowded enviroments) and allowing them to explore the town in depth. We attended 4 out of 5 days of the convention, and according to our devices we must have walked for over 40km (total).
As always Lucca holds a preview of things to come, like the new Bumblebee movie, due next month.
Anime robots always play a big part, as you can see. When Japanese animation struck Italy in the late '70ies adults didn't understand the potential of this phenomenon. I was fairly young but I clearly remember many talk shows where concerned parent tried to ban it all. Luckily, they never succeeded in their intent, and our beloved robots are more present than ever.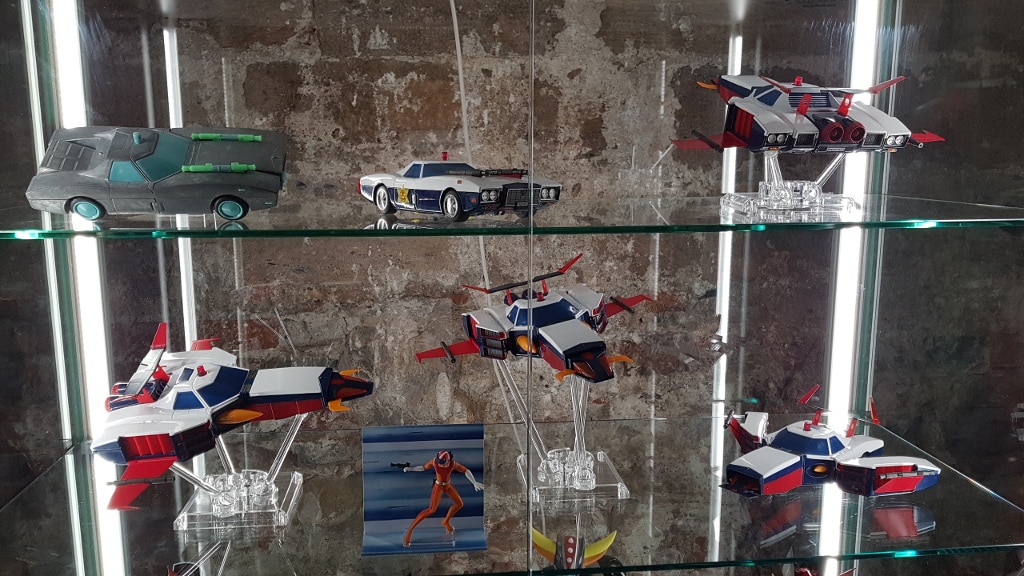 … not to mention these awesome sculptures ….
Even though the fair started as an European and Italian comics convention only, other media have grown to reach a fundamental role. Gaming, of course, plays a big part in it, but games are indeed a form of art, as you can see in this screenshot taken from the Nintendo stand.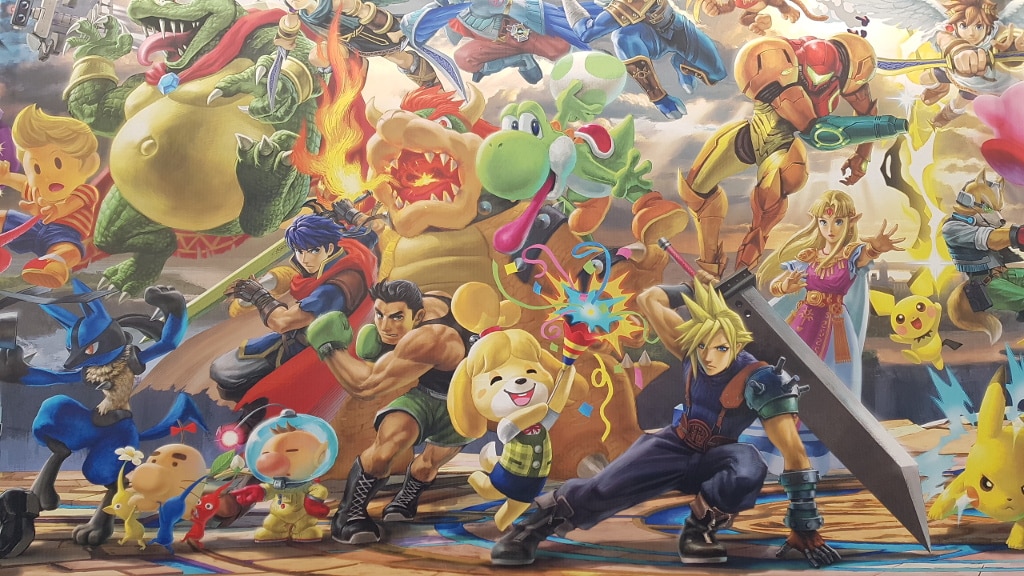 Also, retrogaming is big in Lucca, even though prices are often high. I've been asked 350Eu for an Amiga CD32. Sadly, I had to decline ….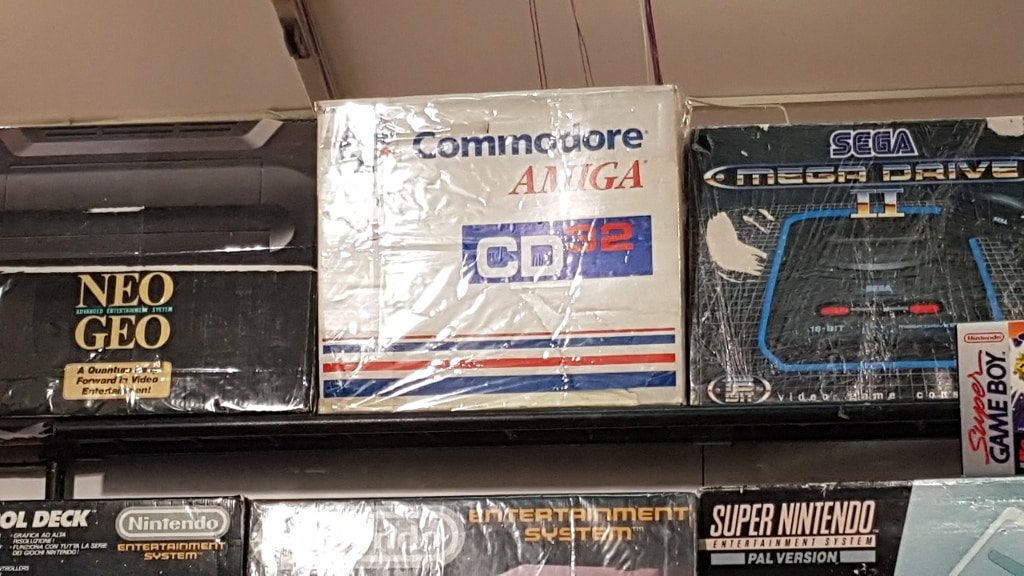 From retrocomputing to extreme computing …. this beauty, featuring two brand new graphic cards, was on display inside NVIDIA stand.
Some more cosplayers ….
One of the main events was the presence of Mr Matsumoto Leiji, definetly one of my favourite mangakas …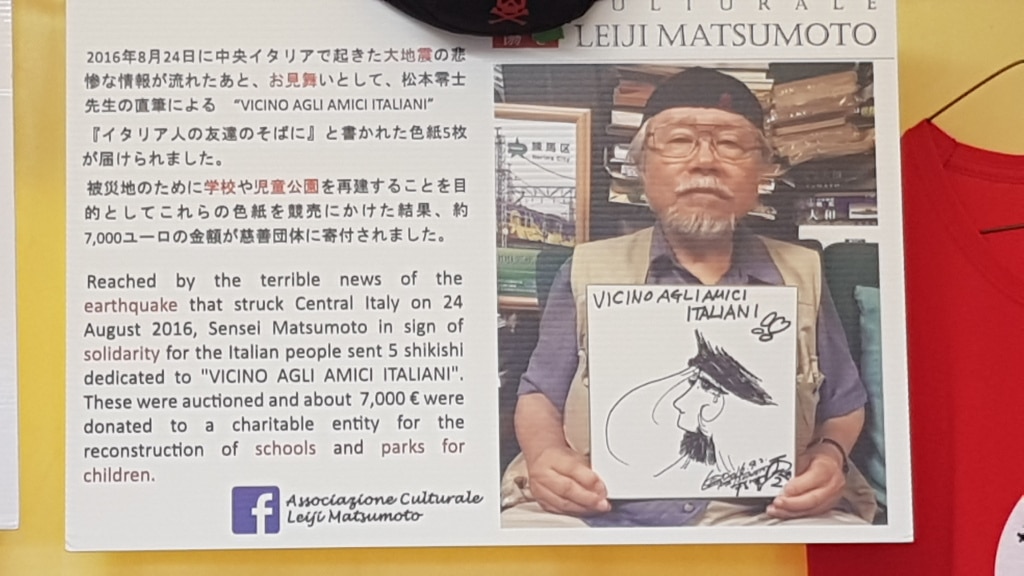 Sensei Matsumoto had a dedicated space inside Lucca's Town Hall, where he presented some of his outstanding works.
In particular, he prepared a unique artwork dedicated to the town. As always, a true masterpiece.
After 5 days and dozens of events the fair finally ended, and we all promised to be back next year, for the 53rd Edition. It's always so nice walking on the outer bastions, together with your friends.
For a better taste of the convention I linked the following video, taken from the official YouTube channel and depicting the highlights of the third day. Please enjoy and let us know.
As a final word, please remember that Resident Evil 2 remake is due in few months, coming at the beginning of next year (January 25th). In the meantime, let me introduce you to a long time friend …. 🙂
Follow Us... Inspire Us To Get Better... Keep The Flame Alive
About Post Author