Revolution Unlimited: Joypad Perfection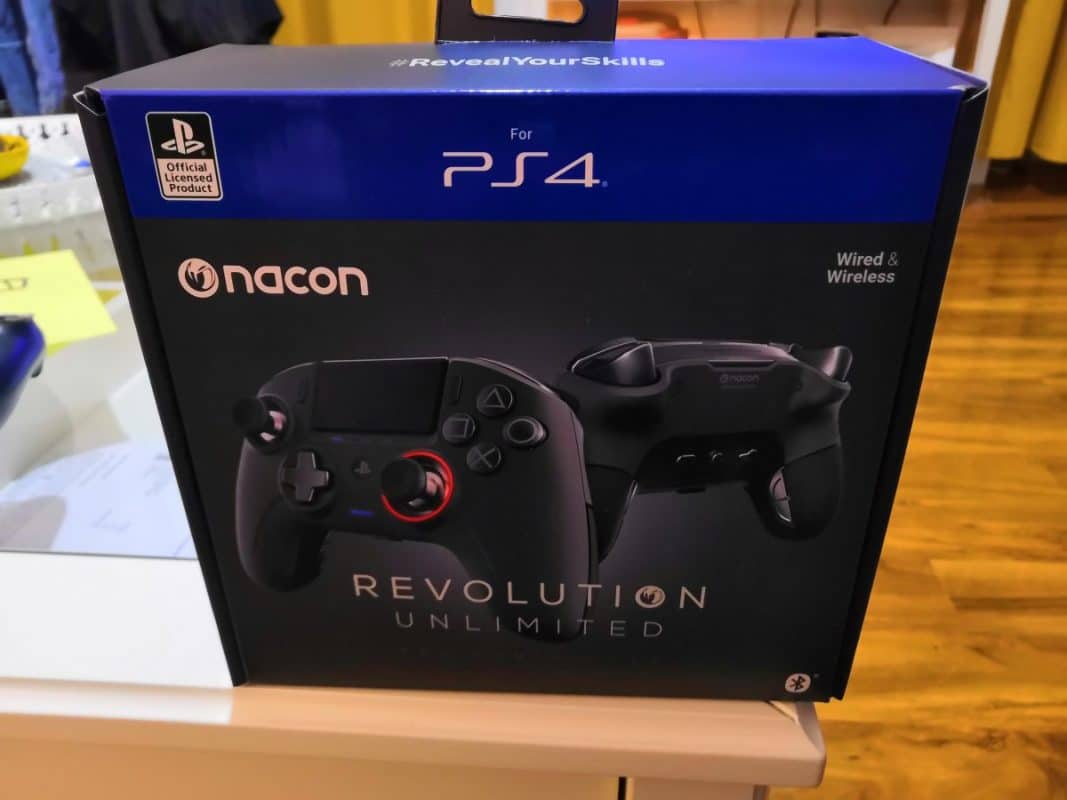 As I long-standing Playstation player, it's safe to say, that I have always believed, well until recently, that the DualShock 4 was, without doubt, the finest controller ever made.
Well that's how I used to feel, and I've tried a fair few controllers in my time from scuffs to other Nacon controllers etc, but now NACON has gone and released the Revolution Unlimited, and boy oh boy its a thing of beauty and perfection.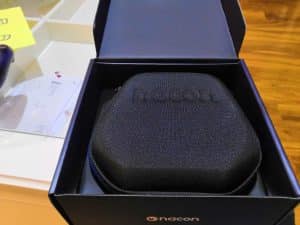 It comes out of the packaging in a protective zip box just like the Xbox one elite. And its a very sturdy box and somewhere you will always put your controller especially after the sizeable investment made, but we'll cover that later.
On opening the box the first thing you see is the size of it. As someone who has large hands, it's the one thing I've struggled with about the DualShock 4, but this controller is a nice size indeed.
Also in the box is another small box which contains a set of convex thumb grips, concave ones are on by default, 2 more sets of shafts which reduce movement on the thumbsticks, and finally, three sets of weight 10g 14g, 18g. I use the heaviest for my tastes.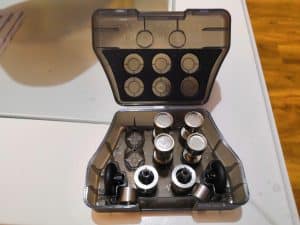 Also in the box is a 3-meter braided USB-C cable, i know right, finally a joypad with a decent jack on it, and there is also a cleaning cloth in there too. The dongle is in the box to and if i had to moan about something it would be the size of the dongle, it's rather large. There is some software to download to but you need to do it on your pc/mac, but it's worth doing as it lets you tinker with all the settings and sensitivities as well as create the 4 custom profiles which you can change on the controller without having to use the external software. You can also change the lighting colours and effects.
So now we have covered what's in the box I wanna talk about what's on the joypad.
All the normal buttons are there, and so is the multi-gesture touchpad, start and select have been resized, but they are where they should be. This joypad would be no good for VR as the front facing light bar has been removed, however, there's still a light bar indicator on the front of the pad between joypad and joystick. That brings me on to the joypad, they are staggered like Xbox, which is how I like it to be fair, Although maybe some hate that orientation.
On the back things are a lot different…..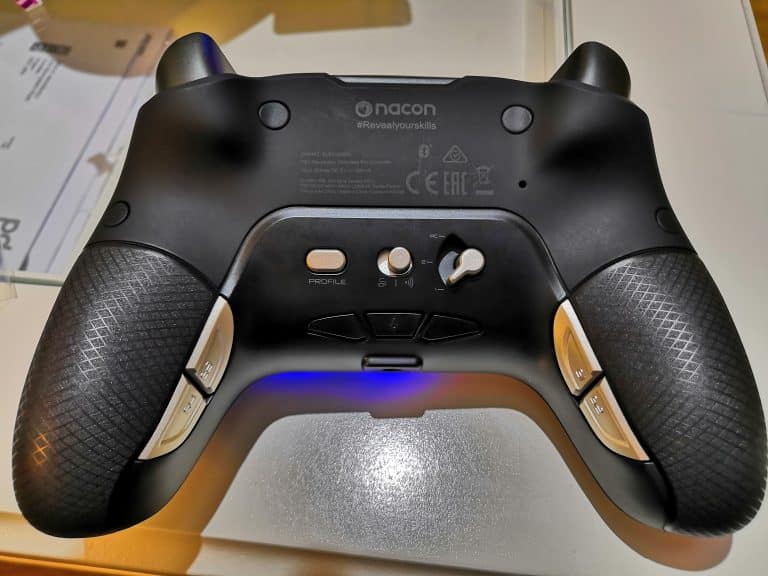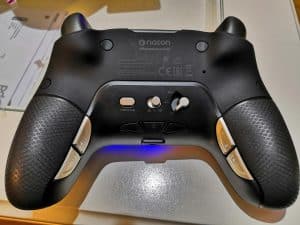 On joypad volume and mic headphone controls, 4 x shortcut buttons. A switch to change from wired to wireless mode, a function switch to choose from pc ps4 or pc programming mode. The two back covers come off to allow weights to be inserted, there's even a headphone jack there too.
I'm trying to give you the low down on this controller without gushing my love for it. I've had it 2 weeks now and I can't honestly find anything bad to say about it. The thumbsticks are super accurate the r2/L2 Buttons are phenomenal. Battery life is excellent with 2 days use here from a single charge. The whole joypad sits in my hands like it was something they forgot to give me at birth as its fits there so well it's just meant to be there. I have been playing lots of rage 2 and days gone, and I have forgotten I even have the controller in my hand, it just feels so natural. Build quality is excellent, feels very solid. Nice rubberised grips and top surface, soft-touch buttons. I feel like I've been playing with this joypad my whole life and I can honestly say the DualShock hasn't moved out of the drawer.
Every perfect thing has a cost and this pad is no exception. £149.99 UK pounds is what I paid for this.
Do i think it's worth it? Yes, I do, every last penny. I have no regrets, unlike when I bought my last scuff which was a massive let down.
I was very lucky to be able to test out the controller before purchase, and this always helps, but it has now been two weeks and I'm gonna say it, this is the finest controller I've ever had in my hands, period.
The missing light bar is a bit of a downer for PSVR but I'm using move controllers mostly anyways.
I hope you enjoyed this article and it was useful. I don't post very often but this I had to mention.
Follow Us... Inspire Us To Get Better... Keep The Flame Alive
About Post Author