Show Report: Retro SpillMessen 2015 – Sandefjord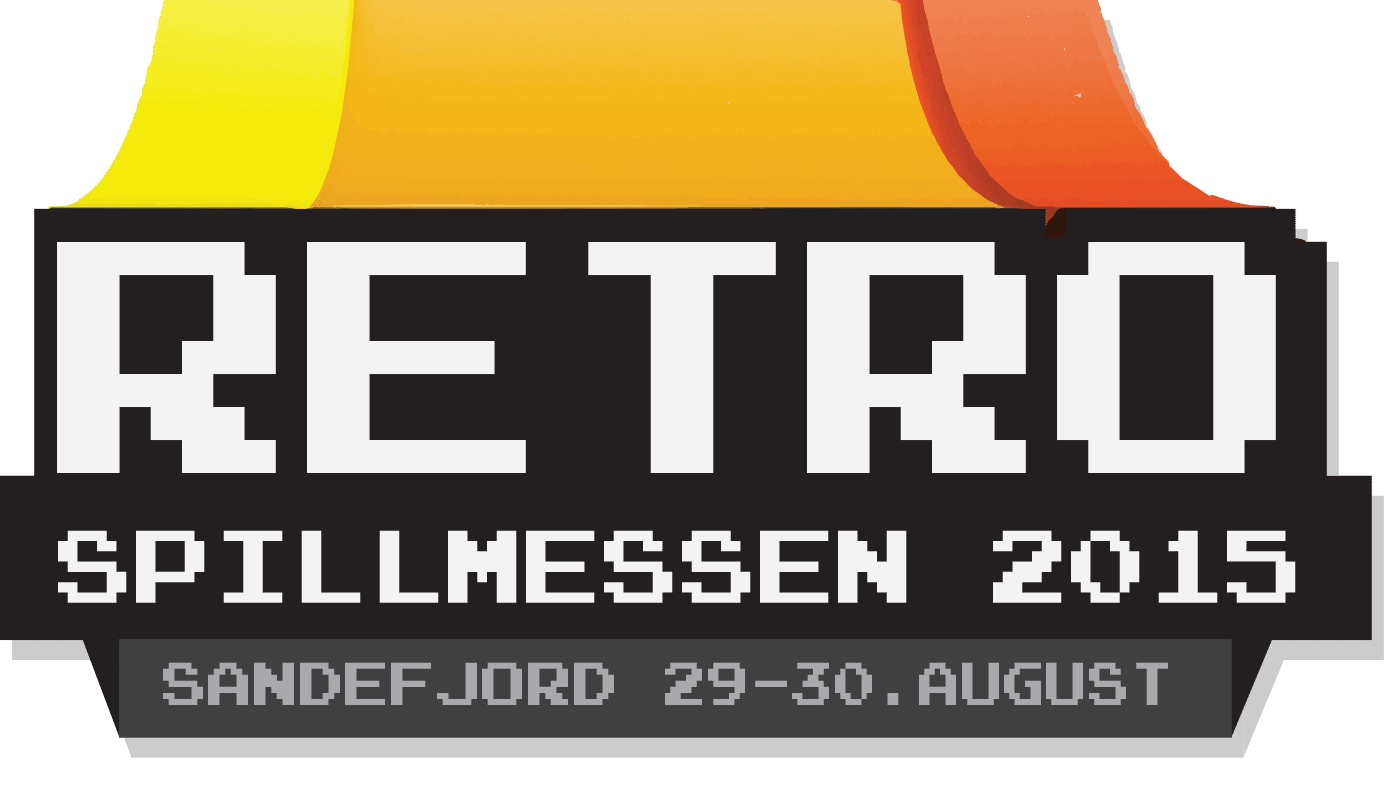 Retro Spillmessen, one of the largest Retro games shows in Scandinavia, and now it might even be number one.
I have been all over the world on many different shows, but, this one is the first one i have visited in Norway since 2001 (The Gathering). The reason why i have not visited Retro SpillMessen before now is that of two reasons, one of them is that the focus has been too much on Nintendo before now, well that is my opinion anyway.
This year the focus was clearly much more open, at least in the media before the event and the ones i asked confirmed that there would be a lot of other stuff too and that it was far from Nintendo centric.
The second reason was of course that it was so far away from where i live, 7 hours or so by car, with a family that would easily be 9 hours. This year we decided to take a hotel and relax trip to Sandefjord and combine that with the show, show + weekend for the family = A Win-Win situation.
We arrived the evening before the event and the plan was to be at the event when it started, it worked and while there was a queue (around 10 in the morning) it was ok enough as the weather was fantastic.
The people in the queue was more or less quiet, a few familiar faces from various Facebook groups lurking around. There was a few guys/girls that had put on some cosplay stuff but it was far from as many as i had expected.
Once inside the first thing that hit me was how this felt like i went 20+ years back in time, the noise, the smell and the whole setting.
– The setting felt very much like an old Copy/Demo party from the late 80's or early 90's, you know, the time when going to such events was fun and not all that commercialised. –
It was clear from the very first second that this event had not been organized by n00bs/newcomers and how they had managed to spread things around to make it more fun and interesting to walk around although the placement of some stuff made no sense.
My son (6) ran straight to the Arcade machines, i tried to explain to him that he had to wait in line but he was so excited that i had to pull him away for a few secs to explain to him how it worked.
Brilliant move by the organizers to include Arcade machines and even better is that they were set to Free Play mode.
The first thing he tried was Rampage, he struggled with the controls and got bored quickly. I tried to show him how to do it but by then Afterburner had caught his attention.
Afterburner proved to be yet another difficult game for him and for me too actually (i am getting old, i used to be good in this game…honest!).
OutRun was there, some of my readers know by now is that i am a huge fan of the series and i was naturally excited to play it again. Sadly it was broken and they never managed to fix it at the show.
Joust was there too, neither I or my son tried it.
Point Blank was there, one of the best lightgun games out there if you ask me. The waiting time on this one felt like a neverending story and it did not get better as time passed. I and my son played this one a lot.
Fatal Judgement was there too, never seen before and i never got around to try it either.
Donkey Kong, a blast from the past! my first encounter with Mario this one and my god have it played it a lot in the past. The arcade had some issues as the stick /machine was unresponsive but i still managed to complete a few levels.
Donkey Kong Junior, another gem and while i had only played this one on Game&Watch before i still managed to round the game a few times. My son loved this game too and he managed to complete the first level after like 20 tries.
Space Invaders, sadly this was not working and i did not get to show my son one of the first games ever to hit the mass media.
Figurines, lots of Figurines were both shown and for sale at the show. I took loads of pictures but for some reason, they were not on my card(s) when i got back home. Loads of He-man was there too, not sure if it was a complete collection but it sure looked like it.
The Tekken 3 compo was limited to only 32 players and it was naturally fully booked within an hour or something the first day. I never got around to watch the compo sadly but i am sure it was a blast. I suck in Tekken generally and i didn't bother to try and join.
An incredible amount of consoles on display for everyone to test, just about everything you could think of was there, Vectrex, NeoGeo AES and CD, Turbografx 16, 3DO and many, many more.
I walked around there and i got to see (and try) some of the consoles that i always wanted to try in the past but never got to.
Really good to see that Amiga was there too, both A500 and A1200, people tried Lotus 2, Ik+ and many more on them.
While walking around (especially the second day) i went like "how on earth do the owners dare to do this" , i mean, here they loaned out setups for display and testing for the crowd, 1000's of people and many of them "kids" who wasn't exactly careful with the stuff.
Handhelds were also there, a lot of them actually and while none of them was powered up i still felt it was a bit odd how they were not in display cases, boxed units etc on the table for everyone and anyone to touch, hold and so on. Was really fun to see the Atari Lynx, well both of them actually as yes i knew they were huge and all but when compared to everything else on the board it looked like a console compared. Gizmondo was there too, never seen one before (but i know the history of it..).
One of the largest PSone collections in Norway was also there, absolutely amazing (and tidy) but i felt nobody respected the signs that said "do not touch" "display only" etc. I hope that no one broke anything or stole something from it. Lots of extremely rare titles were missing but the collector decided to not put them on display at the show which i can understand.
Competition time, Sony Playstation Norway had one of these babies up for grabs for one of their Tearaway competitions. Tearaway Unfolded is the next huge PS4 game and is due next week, we got to see and play the game at the show and at the same time try to win the game by doing a PR Stunt for the game, which of course i had to do…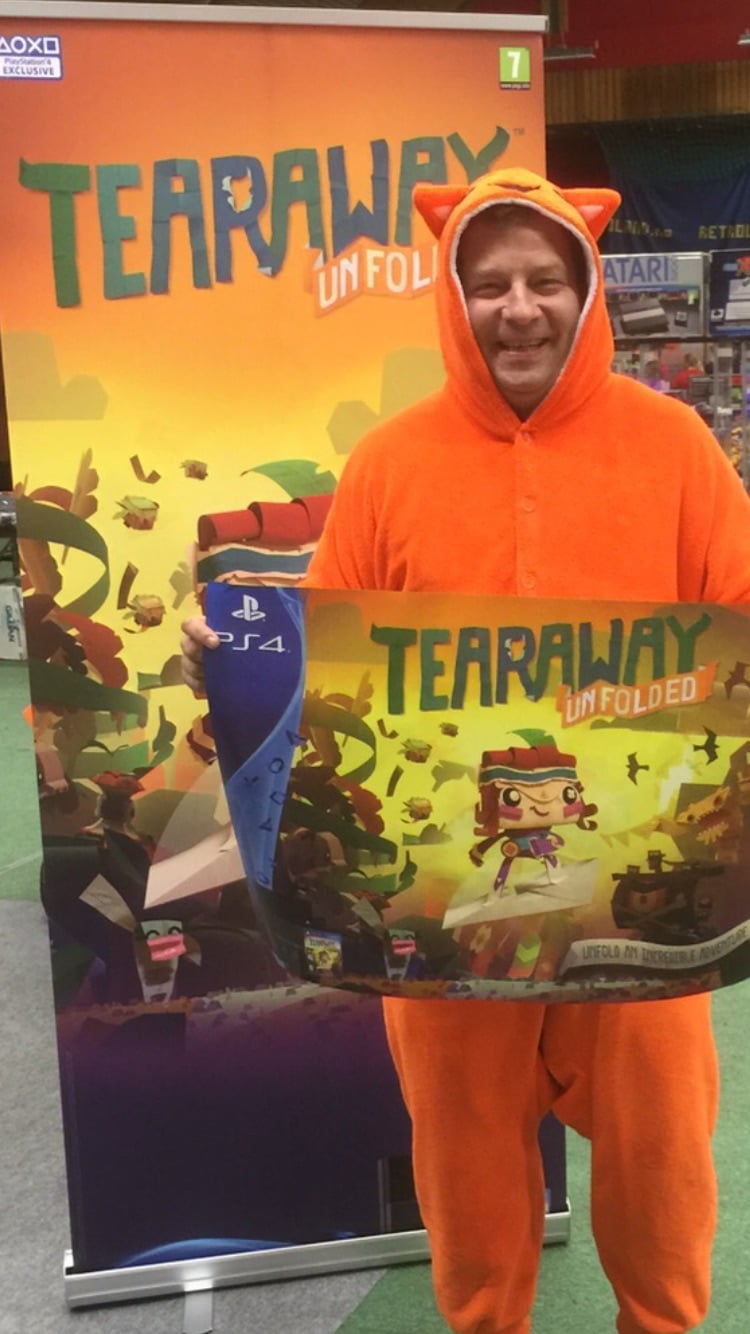 You know, a 40-year-old man running around in this "one piece" costume made a lot of people happy, the dress was meant for kids so naturally it fit me like a glove, or maybe not (oops). It was a pain in the arse to walk around with it, it was hot, very hot and well it was a bit too small. kind of (read, very).
Its been years since i saw so many people smile around me, people gave me the stare, i responded with walking over to them and telling them about the game and of course how hot the dress was and how they had to buy the game to make me feel better. (It ain't for Nintendo but buys it anyway! that was one of my marketing punchlines)
Putting on a face for the show is always easy, wearing a costume might be harder if it doesn't fit, this hat was ok though. To those who know me from my younger days, yup, i haven't changed over the years.
Finally some proper display cases, and the stuff inside as fantastic as like the rest of the stuff at the show, amazing collection of gizmos and gadgets, never seen that Nintendo robot in person before so that was fun to see. Donkey Kong cabinet was cool to revisit in person as i used to have that one as a kid.
The PlayStation stand took a lot of my time at the show, my son was addicted to Tearaway Unfolded and didn't want to go around much after seeing it, my girlfriend joined the figurine cut out compo and did a figurine which looked like would be an easy task but proved to be a helluva lot harder than expected.
The competitions were quite slow the first day, but the second day it felt much more busy, actually so busy that they had to expand to a second table (figurine table).
There were a few bad things with the show,
The Mario brothers competition felt very unorganized and a lot of people didn't see what was going on as the big screen/projector was impossible to watch due to the indoor lights.
Generally bad event location, it did the job fine but a larger place would have been better.
The show never "took off", it was balanced, maybe too balanced, not much happening outside of the "program".
Ben Daglish didn't show up.
Cosplay event was cancelled.
Tekken 3 Compo was limited to 32 players only.
A new magazine was presented at the show, 1st issue of pure retro related stuff. I had a chat with one of the editors and i can safely say that the impression i got was very good, good enough for me to get the next issue(s) also. There were a few Amiga articles in it, the typical ones like Lemmings and Team 17 stuff, not all that new to me but the rest of the mag was a good read nonetheless. (expect an article about it eventually).
There were some indie developers at the event too and they did stuff at the show and letting people play the game(s) etc, for some reason the photos didn't make it so i have no pictures of them for now, sad really.
The only school in Norway which is about Game Design etc was present at the party too, nice addition and hopefully, they managed to recruit a lot of people.
Time to round up the article and the best way to do that is to mention the stuff i managed to bring home with me.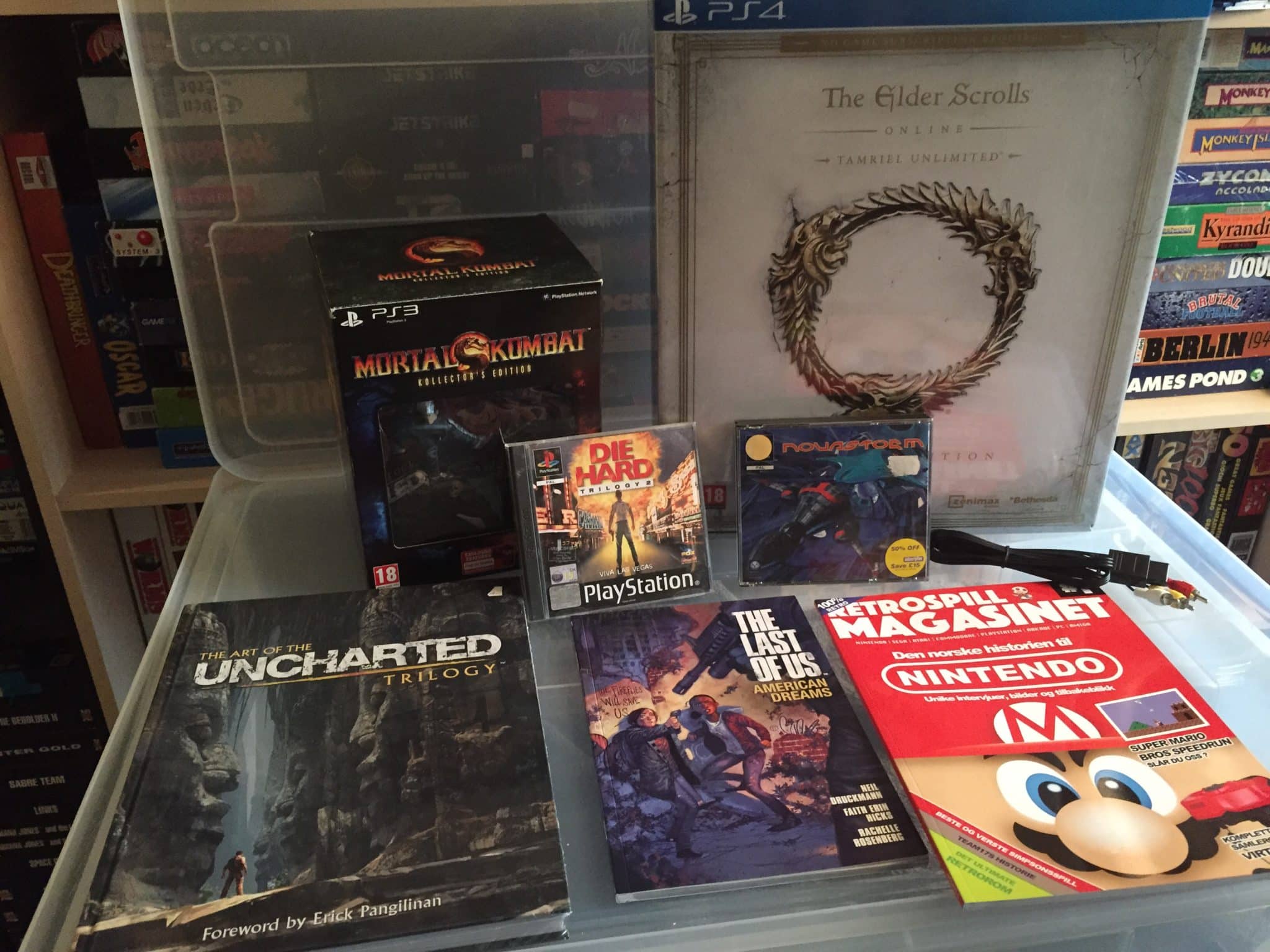 What a weekend and the best score for me was, of course, Elder Scrolls Online as that box was one i thought i would never get as it was empty when i wanted to pre-order it earlier this year. (articles due about the stuff soon)
Was good to meet so many people from the FB and PSN friends lists and i am looking forward to seeing all of you again sometime in the future.
A huge thanks to the organizers and crew behind the show, thank you all for letting me revisit the best stuff of my childhood. Well done!.
Thanks for your time and please try to visit next years show, you won't regret it.
Follow Us... Inspire Us To Get Better... Keep The Flame Alive
About Post Author