The Sand Prince. – Prince Of Persia
Prince Of Persia, a game series i have always loved and cherished and my experience with it is that the only bad games in the series are the mobile versions and maybe the Dreamcast exclusive game.
As you can see in the pictures, i have a load of the games and even double copies. Actually, these ain't doubles as their part of various collector and such editions.
I am only missing Prince Of Persia 2 which was PC only and that's the reason why i haven't got it.
Also, i got rid of the PSP games as i never got around to like them really… maybe i should give them a go one day, would be nice to have a complete collection.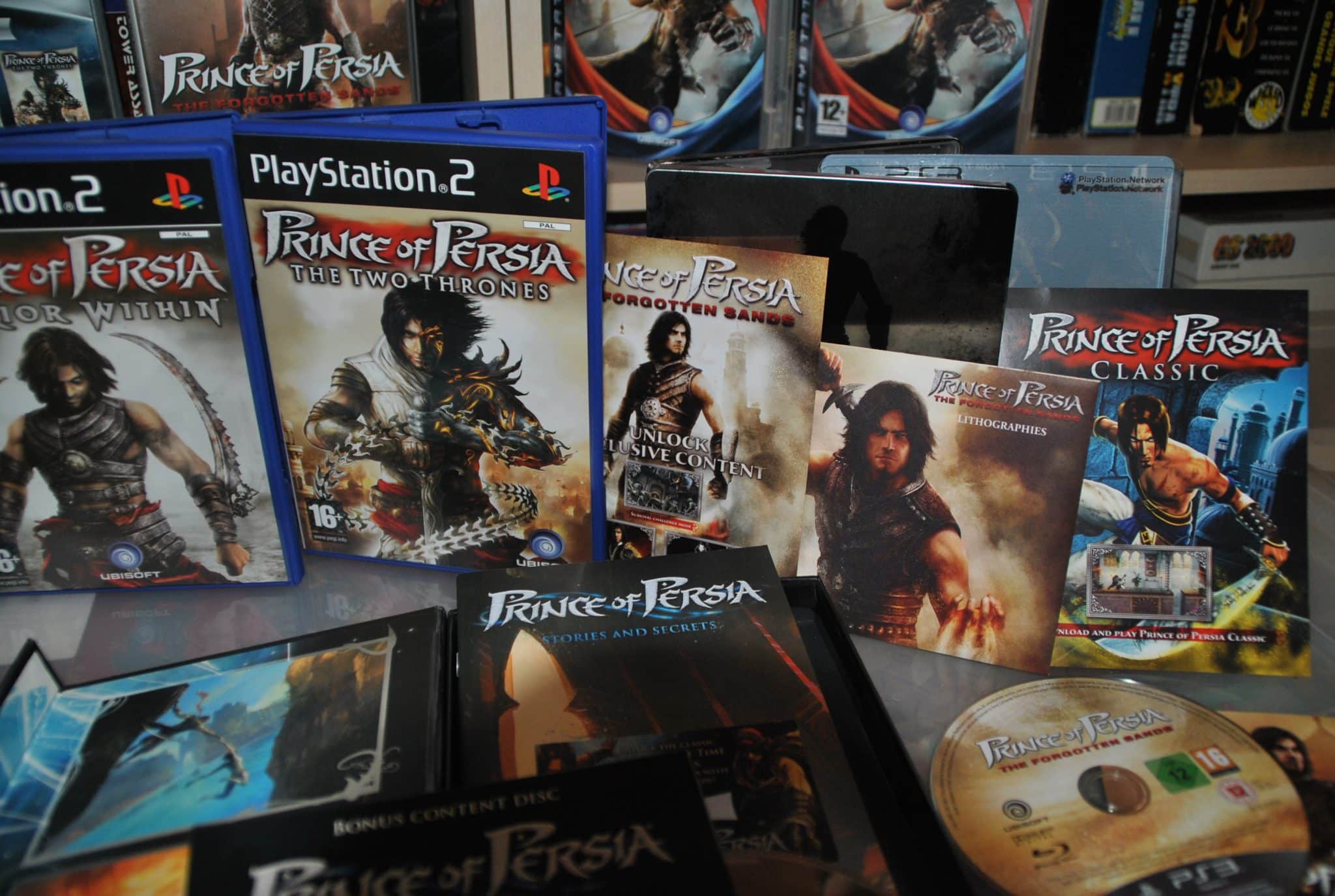 I got a few very rare versions of the later POP games and 1 of them i have never seen before or after i acquired it, collectors edition thing of the reboot "Prince Of Persia" for the PS3.
I might add more pictures soon as this thread is for now only a test post.
Follow Us... Inspire Us To Get Better... Keep The Flame Alive
About Post Author