A Look At The Top Gun – Wingman Edition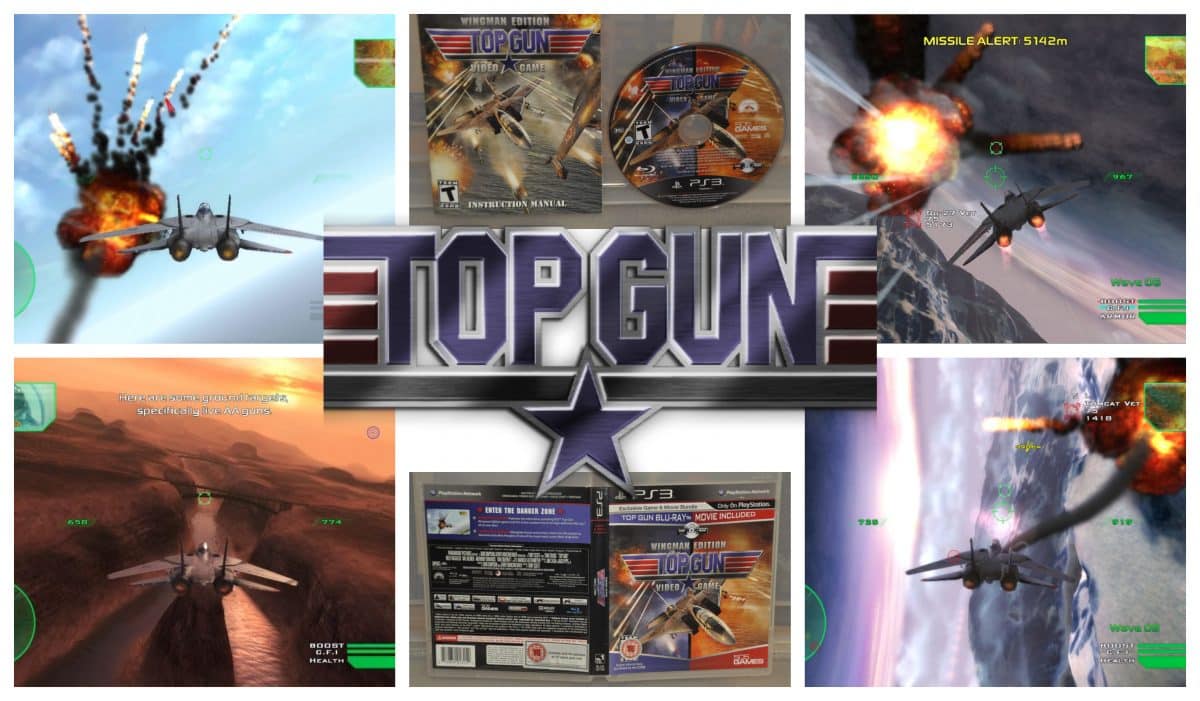 There are days when I look at my game collection and think " I got every single game that I want for the PS3 "… Yup, I guess we all got those right?
Top Gun came out in 2010 and to my knowledge, it was only released as a downloadable title, I got it on launch and played it a few times only before never looking at it again… until a few weeks ago when I found this WINGMAN EDITION version online.
This Wingman Edition was only released in America and what's so special about this is that it is a Game + Movie bundle, why this ain't a thing worldwide is beyond me.
This Wingman Edition is for some reason pretty uncommon too, one would think that a game + movie bundle would sell bucketloads right? …..RIGHT?
I was rather surprised to find only one Blu-Ray disc in the cover, the movie and game are on the same disc and best of all is that it is region free which means that we Europeans can watch the movie as well as play the game.
Blu-Ray games are region free (99.9% of all games released are region free) but Blu-Ray movies are a quite different matter where most movies are locked to a region sadly.
The movie is brilliant and the quality of the Blu-Ray version is great but the game is just as crap as it's always been, shame that they couldn't do a proper game instead of this shit for such a cool bundle idea…
The thing with Top Gun is that it ain't a good game at all, it does look ok enough but its dead boring and very short with little variation in it, oh and it certainly doesn't help that there ain't no Platinum trophy for it and yes the disc version is identical to the PSN version and they use the very same list.
I went digging and i found out that there was a Days Of Thunder bundle released too, this one is really hard to find though and yes the game is even crappier than Top Gun…
I do want it but i am in no rush what so ever to get it.
One has to wonder why Sony never went this way with their games, imagine the new Spiderman game from Insomniac bundled with a movie or the trilogy…
Top Gun Wingman edition is for fans of the movie (or the actor) and certainly not for the gamer in you, the game is not worth it and you will most likely only play it once before never touching it again. This bundle is a proper collectable though and one that i am already quite attached to, It's a good idea to do bundles like this and I will never understand why no one is pushing this concept further. I will put this bundle next to my Godfather 2 bundle, yes the wonderful Blackhand edition.
Follow Us... Inspire Us To Get Better... Keep The Flame Alive
About Post Author