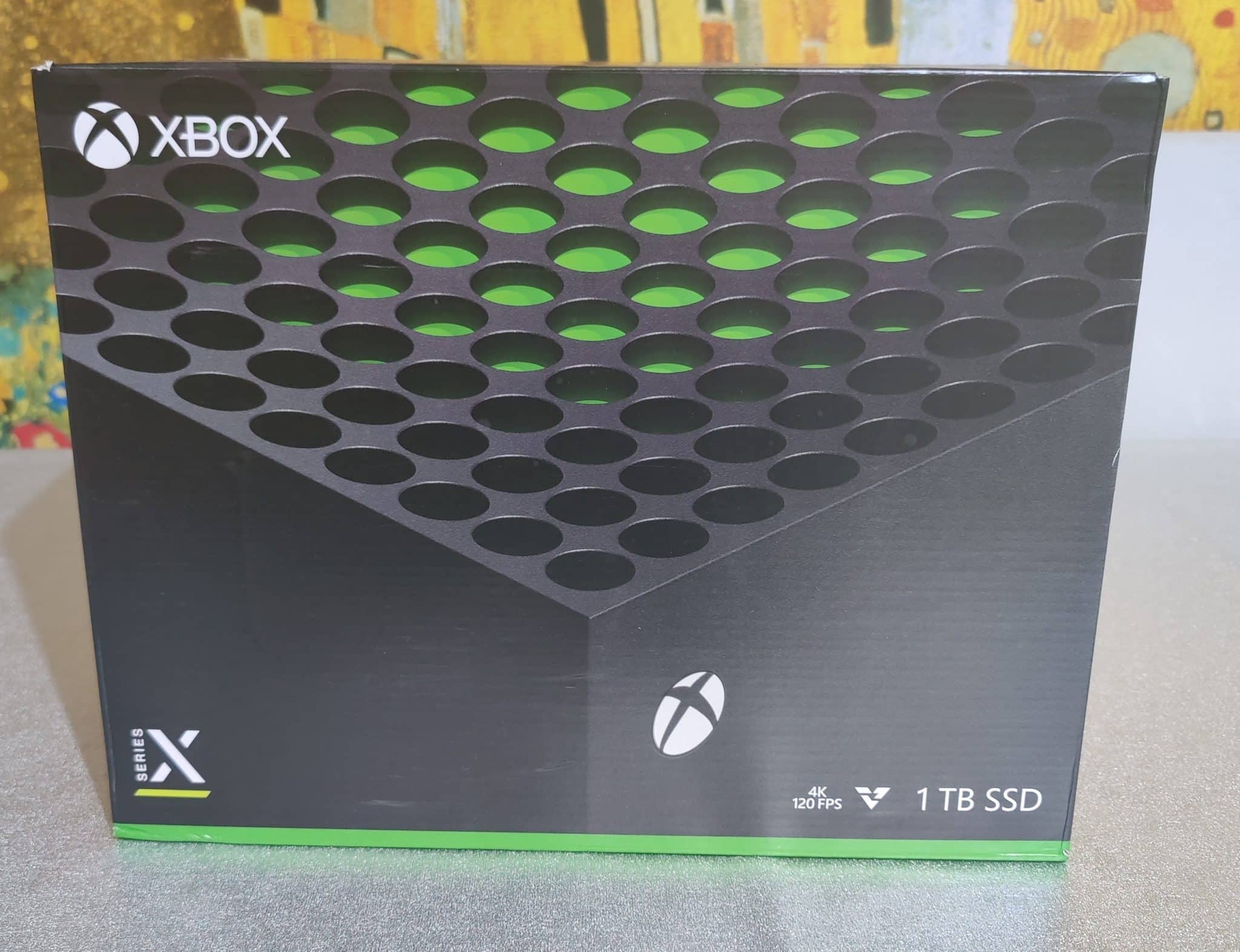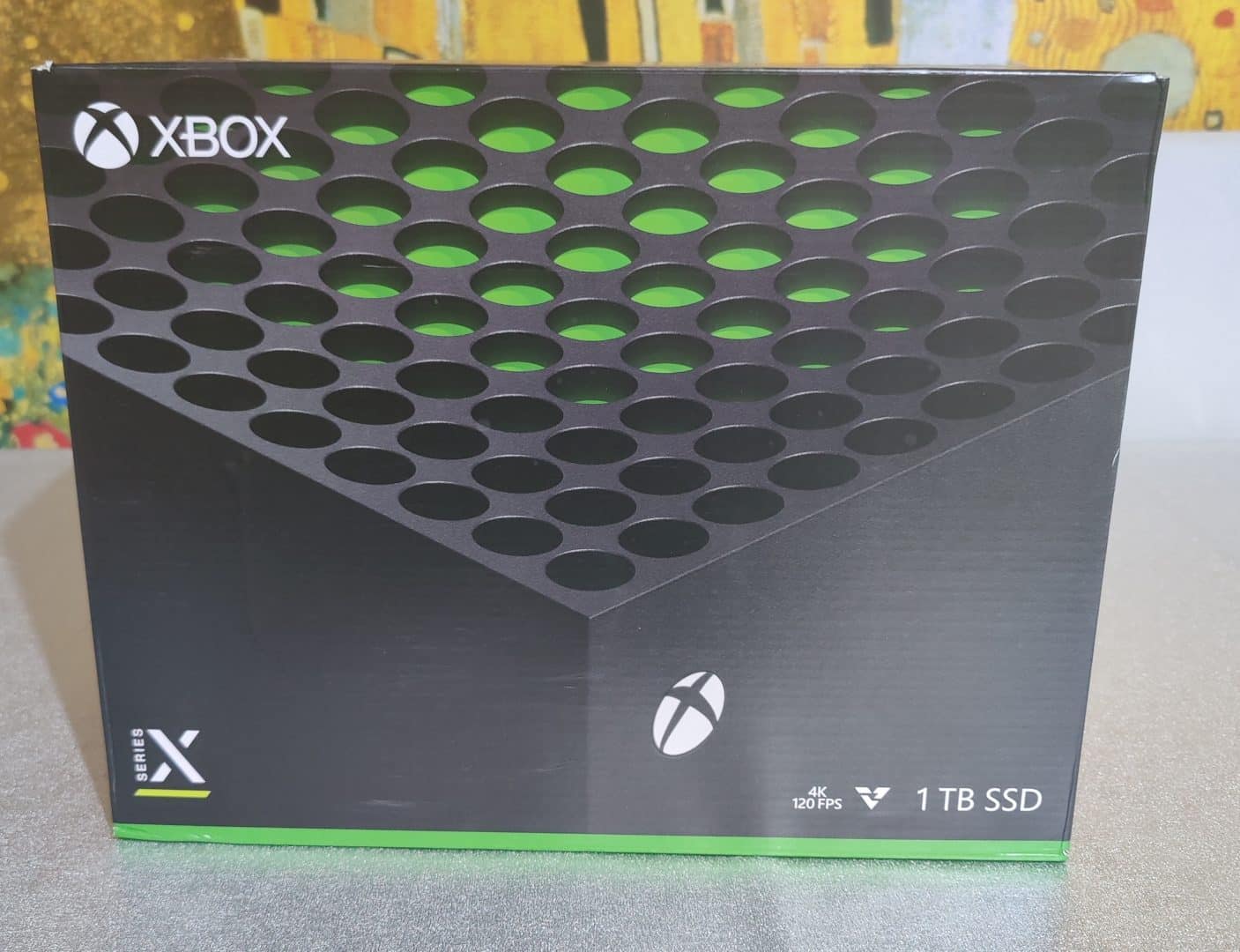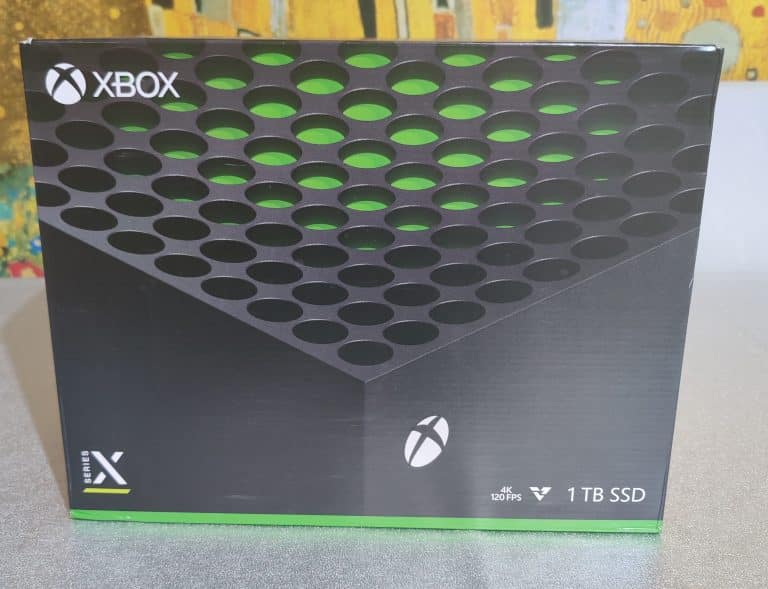 Well in an attempt to get our monthly article count way up there I have decided just to post this quick Unboxing of the series X.
It's a much smaller box than the PS5 and the back of the box unfortunately was obviously printed before they realise that Halo Infinite was a turkey and was pulled as it's clearly the image from that that adorns the back of the box.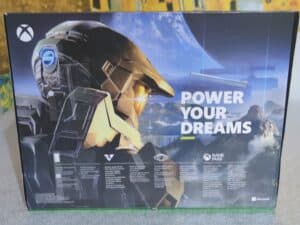 The console is very securely packaged and the use of space is a testemant to the thought that has gone into the packaging. Looks great and is really a new way of packaging stuff.
There's really not a lot in the box apart from Main console, a power Lead and a HDMI 2.1 Lead and some usual literature, but no 30 day codes for live or gamepass.!! Oh and there was also 2 x AA batteries, come on Microsoft ffs it 2021 and the battery in the series 2 elite pad last 35 hours and still you give us double AA batteries.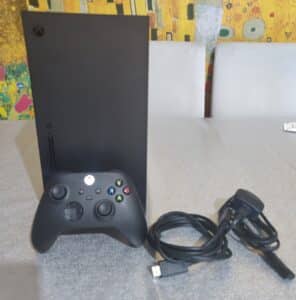 Console is as people have said, very Monolithic for sure with really nothing on the front bar 1 x usb port, a sync button, an eject button and the obvious Power button being the xbox logo as usual, oh and a slot for those disk thingies that I no longer ever use. I would have bought a digital Version of this console if it was the X spec, but no way would I buy an underpowered series S.  Oh and it's way smaller than the PS5 for sure.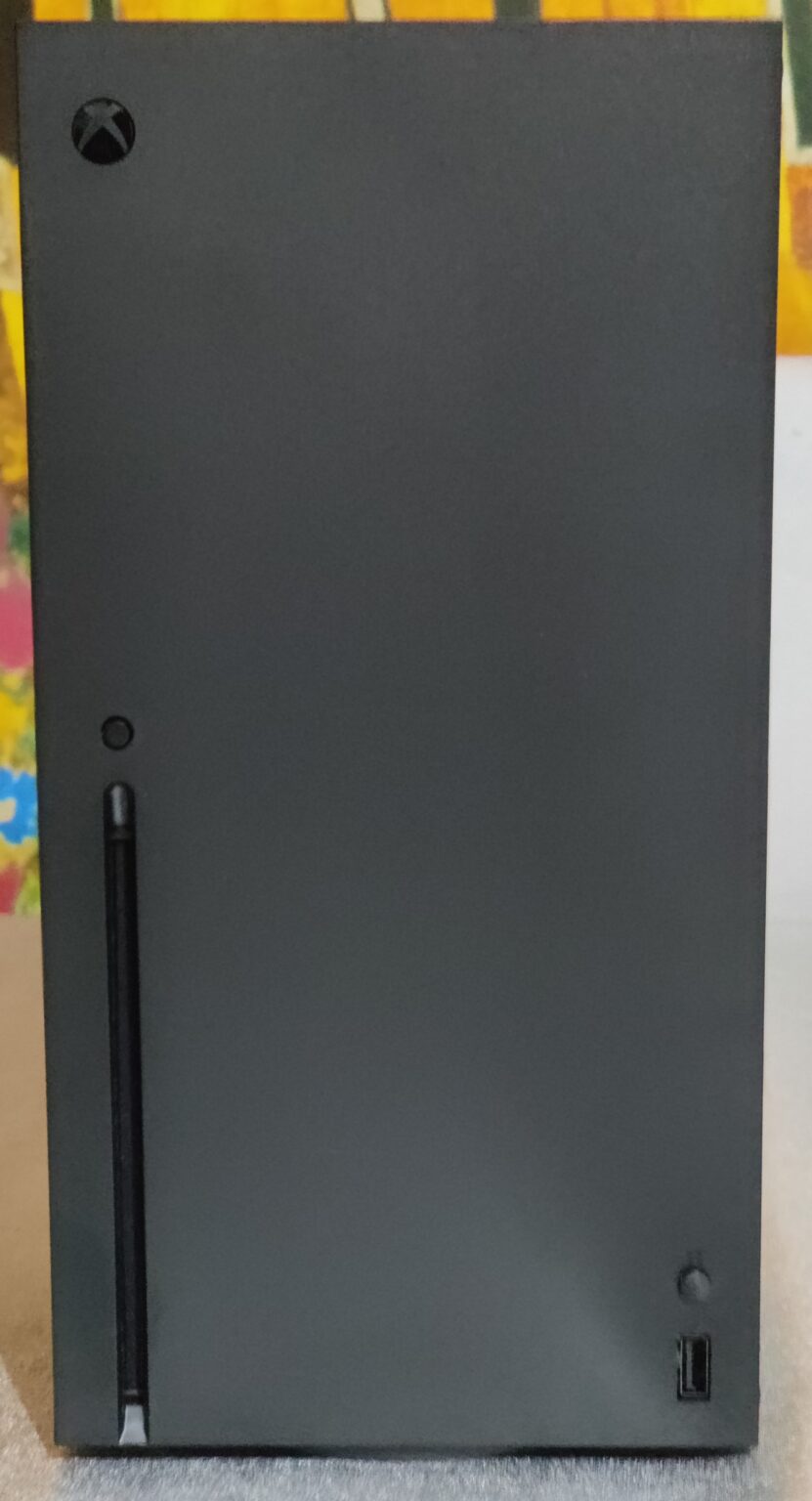 Not to much on the back either, 2 x usb, HDMI port, Ethernet,power slot, a Kensington lock and that slot for that really really expensive ssd expansion slot. To be honest it's Lines are nice and clean and boring, Not like the "LOOK AT ME" you get from the PS5 :).
Only other thing that's worth looking at is the joypad.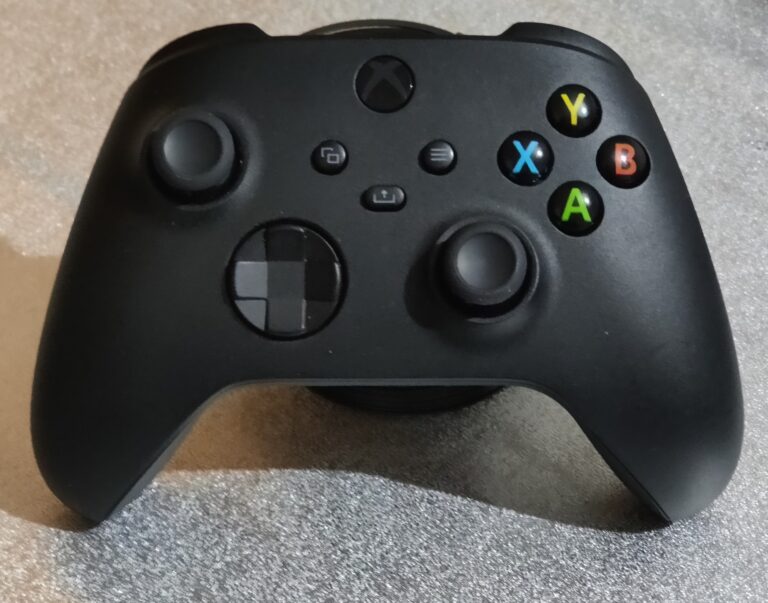 No really this is the new Series X Pad. It not the great  genrational leap that the Dualsense is, more of a refinement of something that worked very well. Incase you can't spot the changes… Joypad is now mostly flat with an extra upload/share button in the middle and er em er ….oh yes and on the back And the triggers there is a new textured grip that makes the pad and triggers harder to slip out of your hands.
It is nice and it does make it much more secure in the hands, but no mini xbox logos here just dots lol. I hear Microsoft is now asking users if they want features like Dualsense on a future xbox pad. I say why not as it's truly something I notice straight away when coming from the PS5.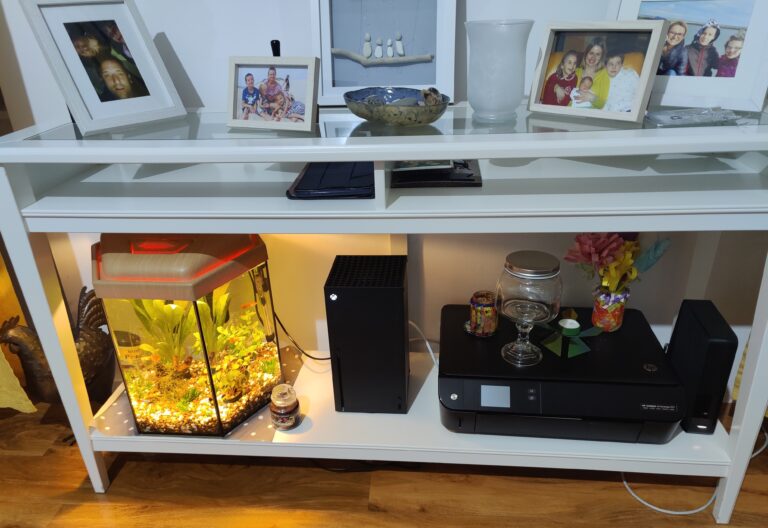 Sits nice on my unit, it's were the PS5 goes normally and that's a tight fit lol. But it's not really noticable so the Mrs is ok with it, she still doesn't like the PS5 yet.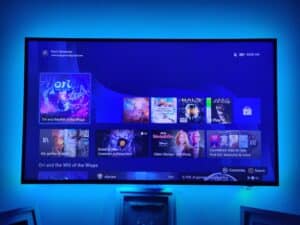 The UI is as boring as the Joypad, nothing special and if your used to xbox you'll find your way around it no probs, because nothing has really changed, still looks like a 1080p UI, PS5 UI is definitely designed for 4k, series X clearly isn't.
And really that's it, There's no real games to speak off. Yeah there are a few optimised for Series X games and most games that are will take advantage of 60fps. An Games like Doom Eternal load in 13 seconds from the main game menu. The console is super quiet under load, and everything is nippy,  But there no awesome exclusive to show you. I am instead enjoying my owned games and gamepass games but really I should have waited to buy this. But it's here now so let's just play the thing.
Anybody has anything else they'd like to know they can ask.
Follow Us... Inspire Us To Get Better... Keep The Flame Alive
About Post Author