A Fan-tastic Crash Bandicoot Collectible
I guess neither Sony nor Activision had any idea that the Crash Bandicoot N-Sane Trilogy would be a major hit, i mean, if they had then there would have been all sorts of collectors versions of it right?.
Not even a steelbook version…
So finding this Sony Spain item was a real pleasure, one catch though, only 1 is made and it will be raffled out if the video gets 50.000 likes.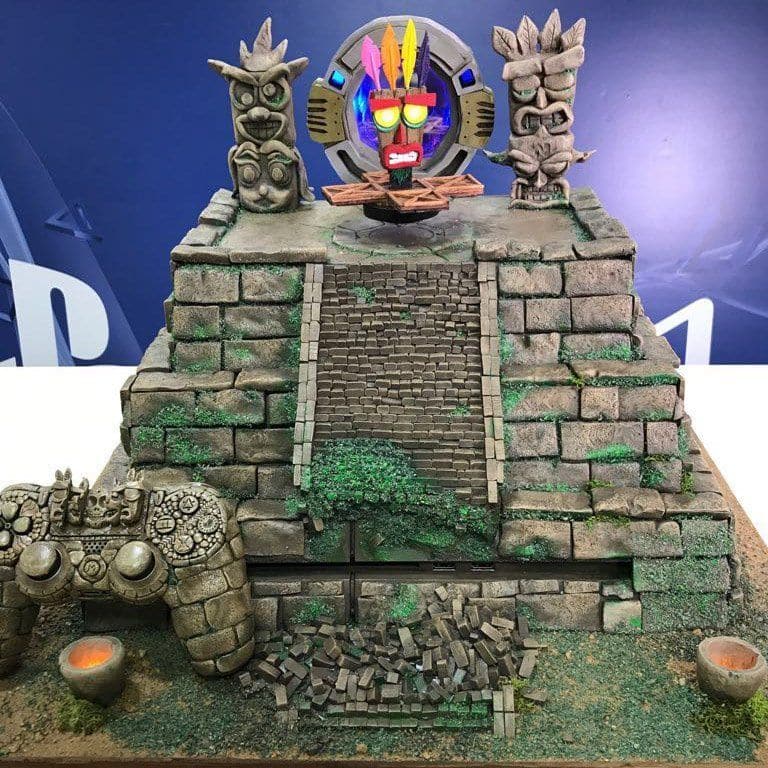 I can't read Spanish but from what i understand is that this " contraption " is actually a real PS4 console modded by Mako Mod.
Aku Aku on the top is hovering on top while spinning ( magnets i guess?), Crash is in the Warp tunnel.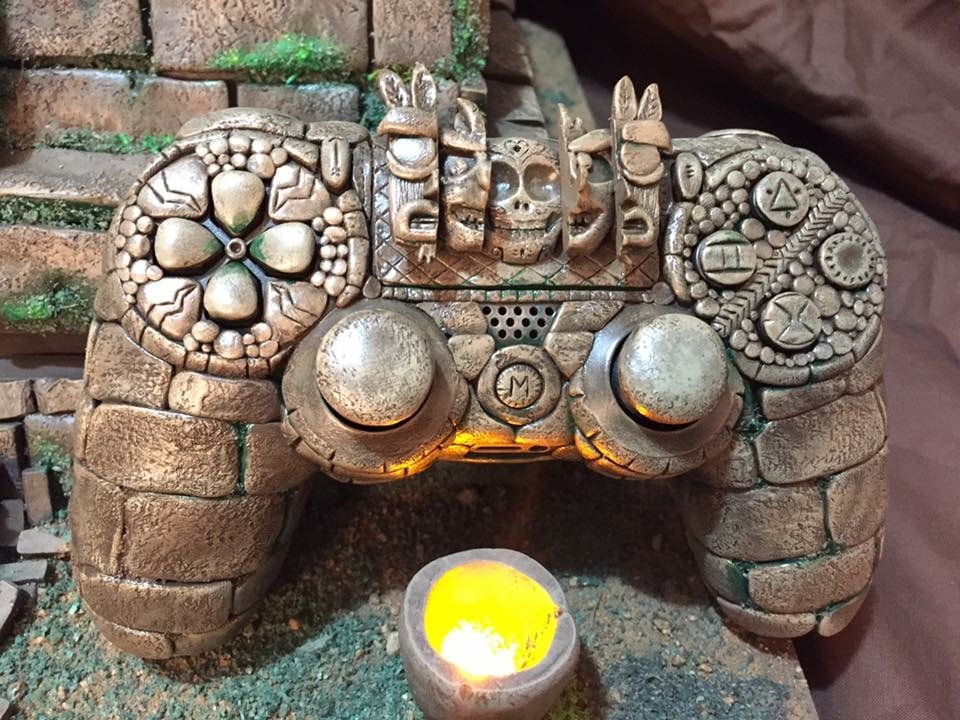 The DS4 pad looks like nothing i have ever seen before, amazing looking! And it is fully operational of course… albeit it does look like it would be quite painful to use…
The details on the controller are nothing less than stellar, this is definitely one I really would love to take a closer look at one day.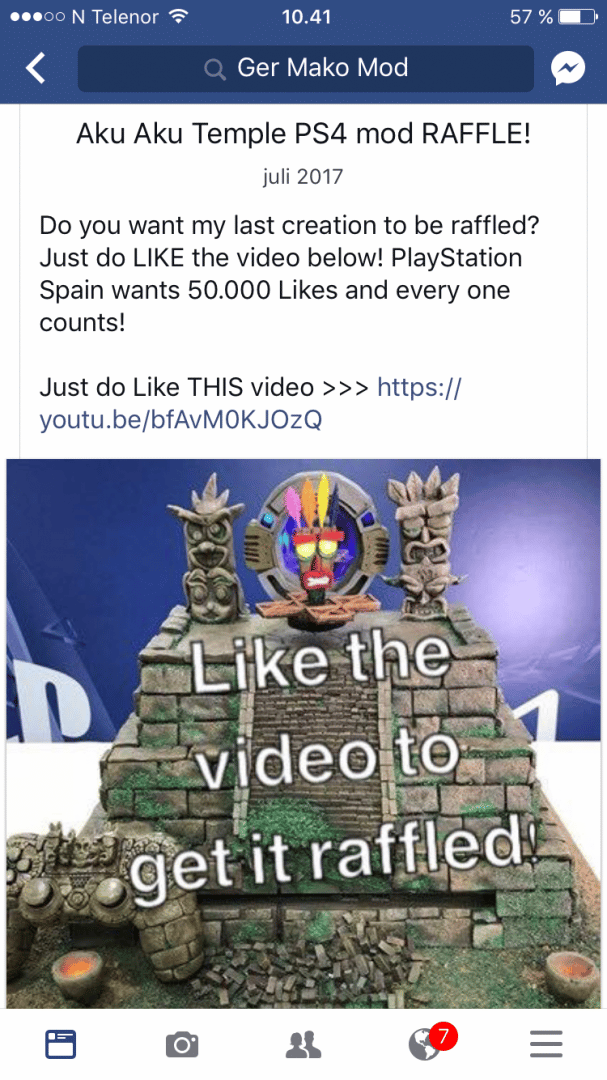 Here is the official Raffle item on Facebook.
Check the video below and hit that Like button…
Follow Us... Inspire Us To Get Better... Keep The Flame Alive
About Post Author