A Look At Solid Gold Collectors Edition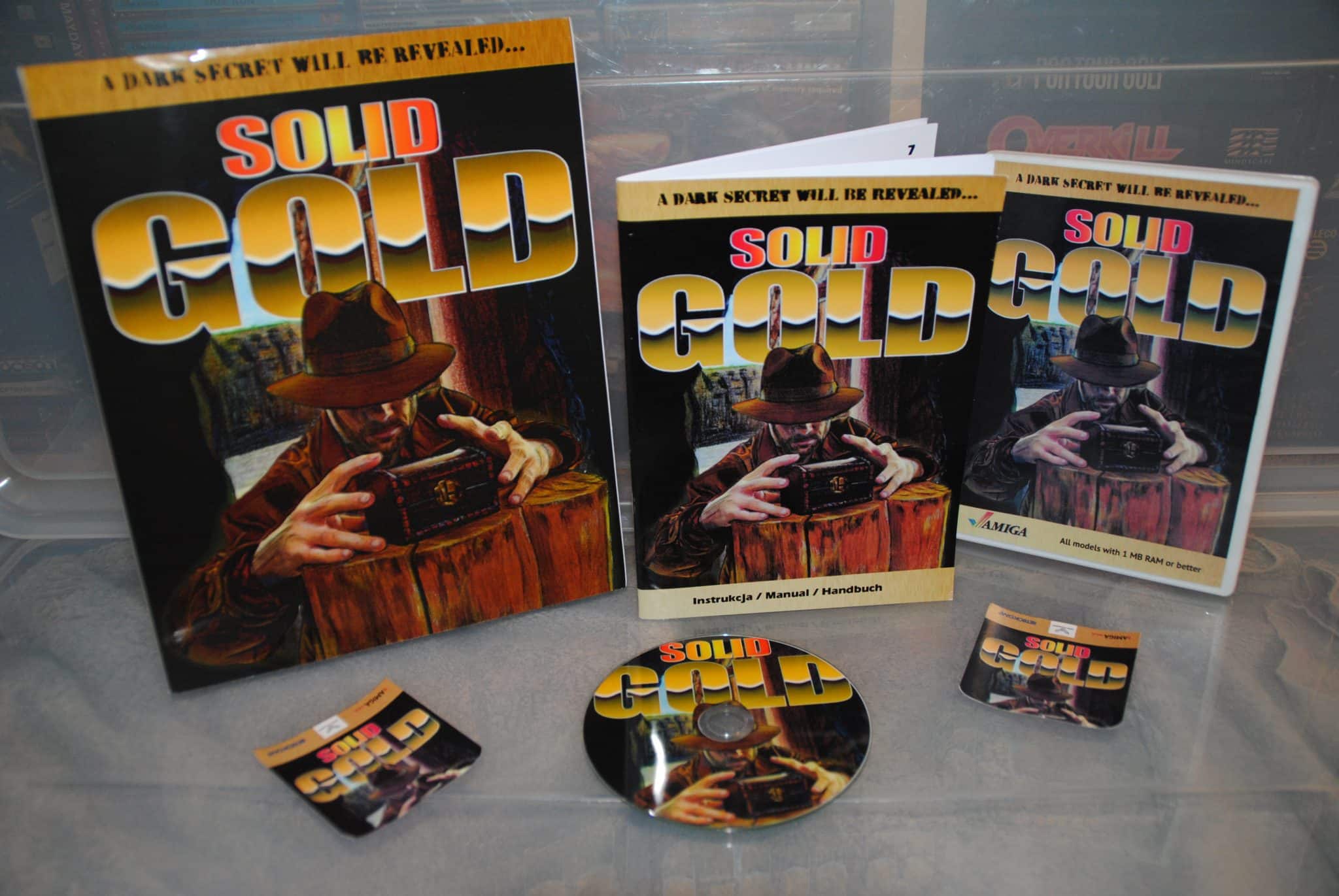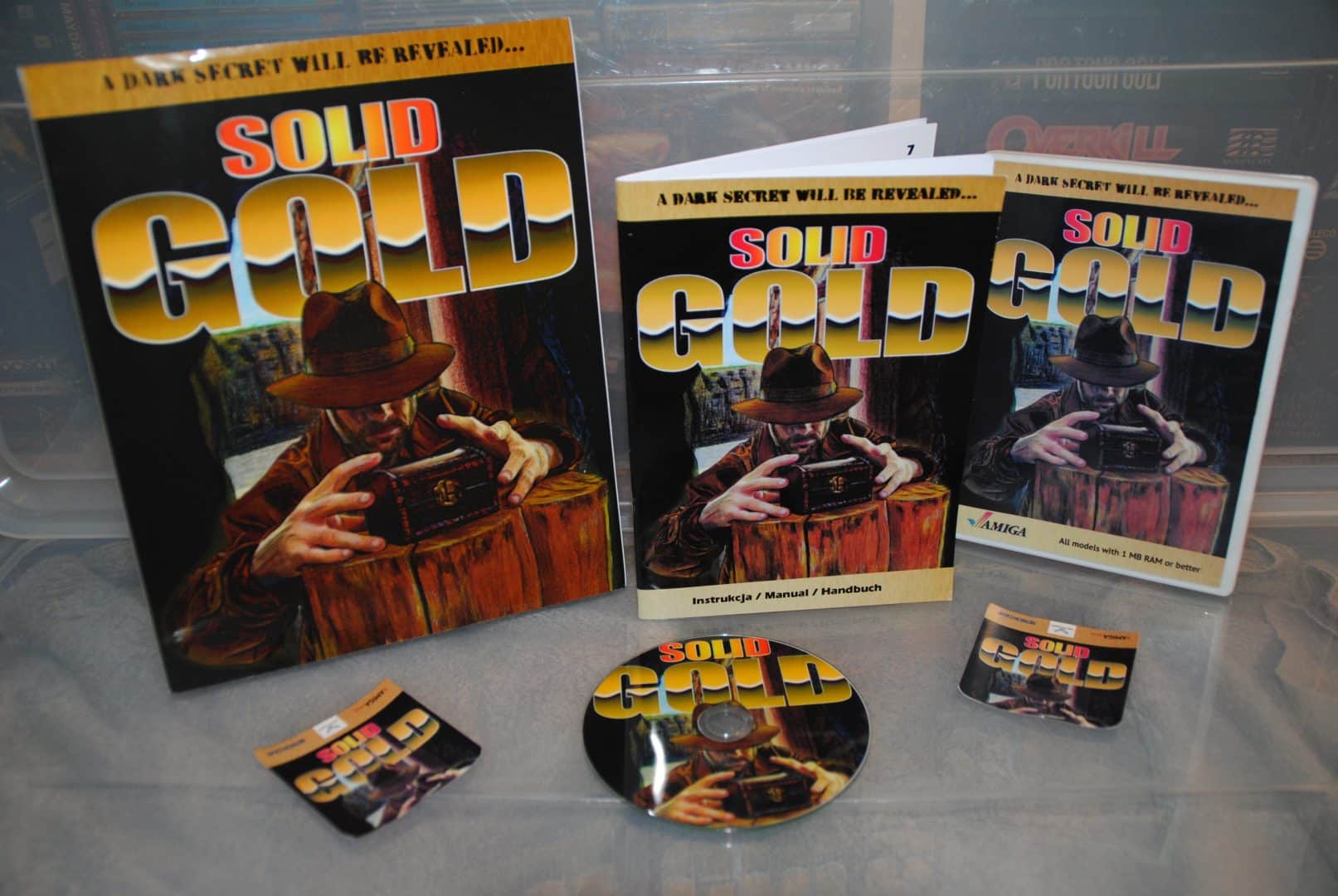 Amiga time again, going through the backlog of blog posts now and this is just one of many that i intended to publish in December 2016. Well, that didn't happen for several reasons, quality, waiting for proper review time and so on. Well here you are, this is the first of many Amiga games articles that were originally planned (and many started & completed) in 2016…
I planned on doing all in one post but then i realized that this would be a bit unfair and i will do a separate for each and everyone then. – Game reviews will come at a later point if time permits it (unless included already).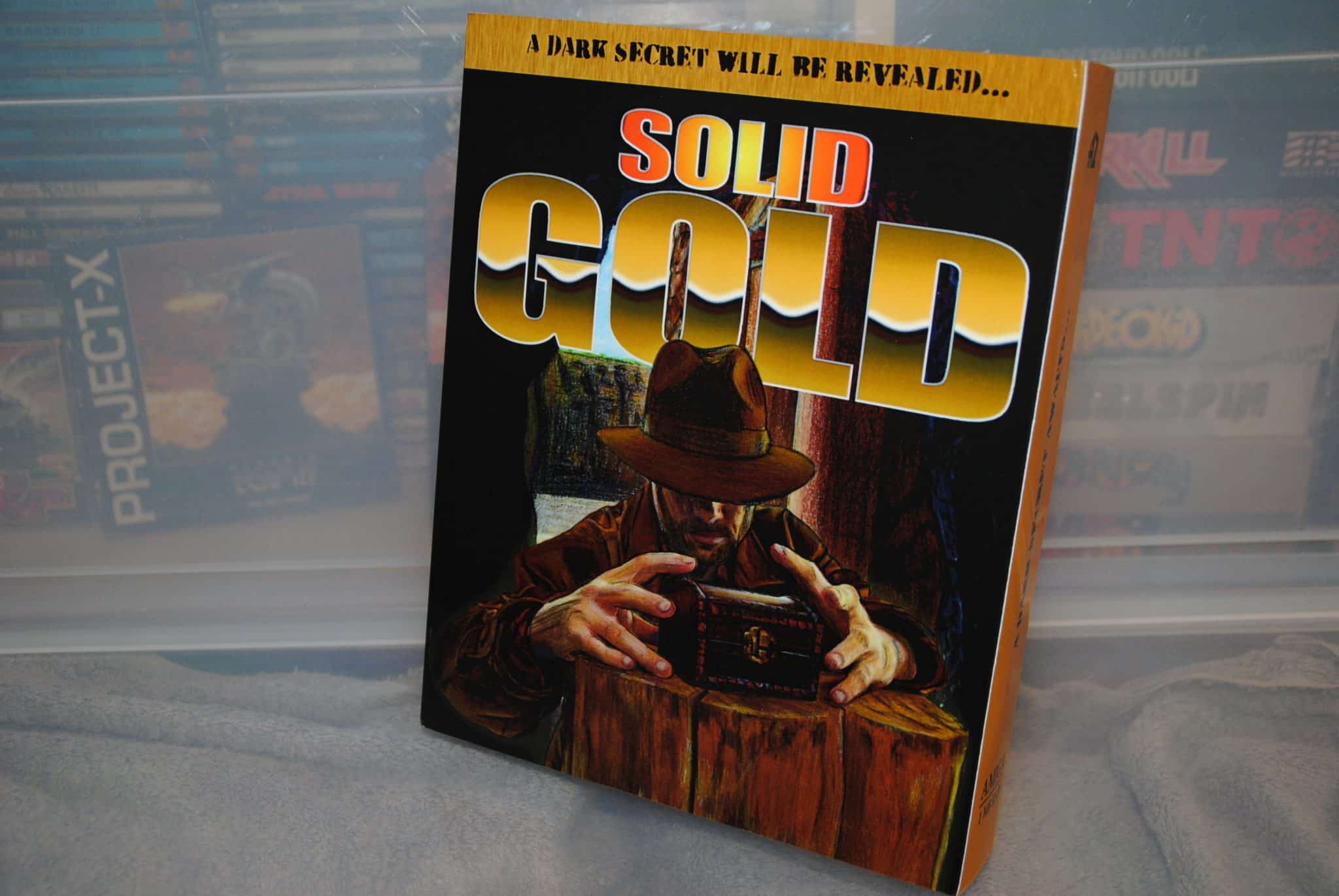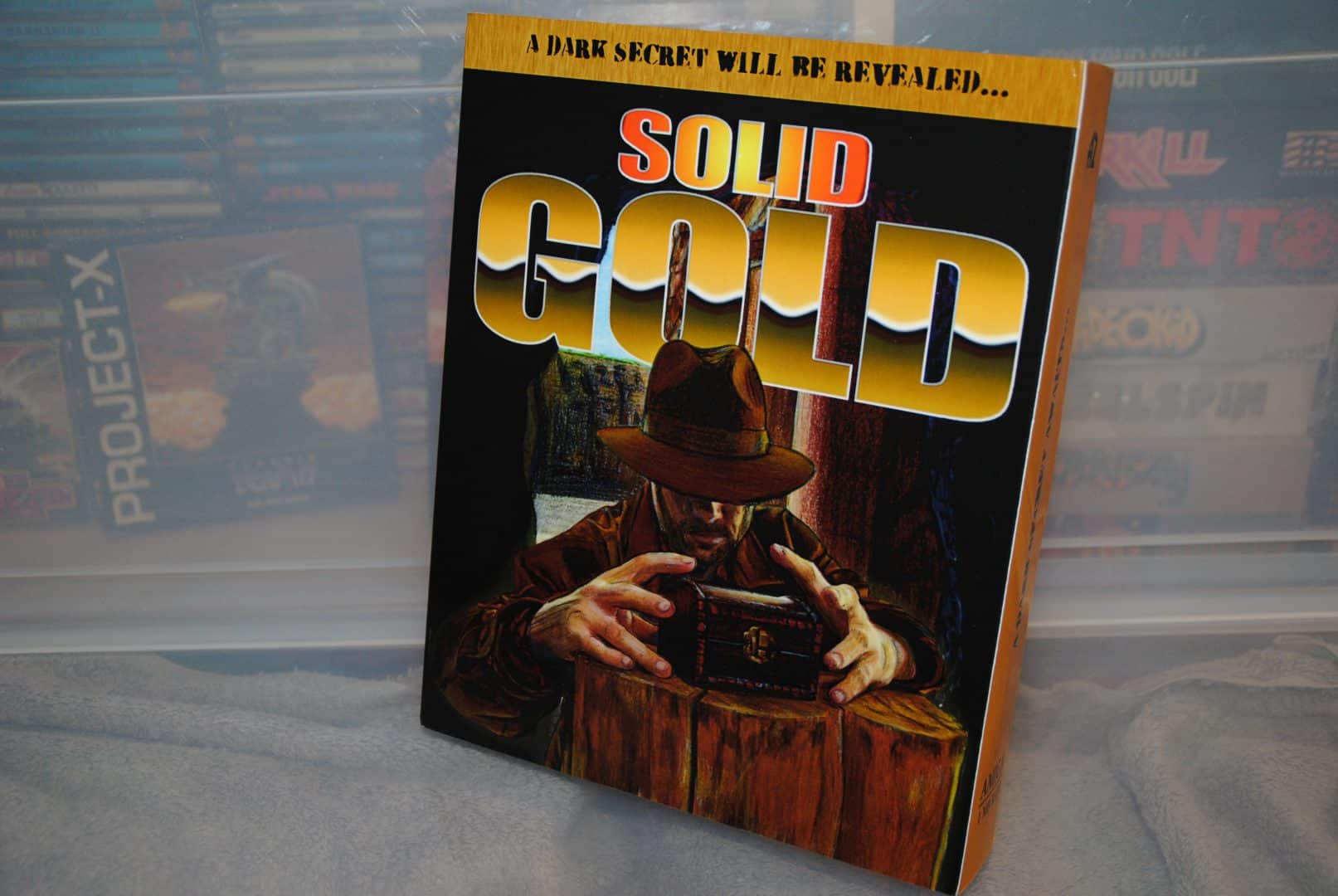 SOLID GOLD came out some years ago (2013) as a downloadable only title (just like Enemy 2 did), and it was always planned to arrive in some sort of a boxed edition at some point in the future.
SOLID GOLD is a very good platformer game for any Amiga with 1mb Ram. The game offers huge levels and lots of stuff to do with some really good music. SOLID GOLD is often ignored and overlooked by both the press and gamers out there, the reason for this might be the same i had back when it first came out – i just did not find it to be any fun. (This has changed over the years tho and i like it a lot more now than back then).
I have attached a full longplay of the game here, not to spoil the game for you but more like a heads up on what to expect from the game. It is safe to say that this game is rather good and one that you need to give a try.
The publisher is Amiga.net.pl whom also published another Amiga game this year, namely Tanks Furry, which i reviewed around launch.

The game box is very good looking, huge, glossy and nicely designed.
The front looks a lot like something from an Indiana Jones movie and i am not so sure if it represents the game in a good way or a bad way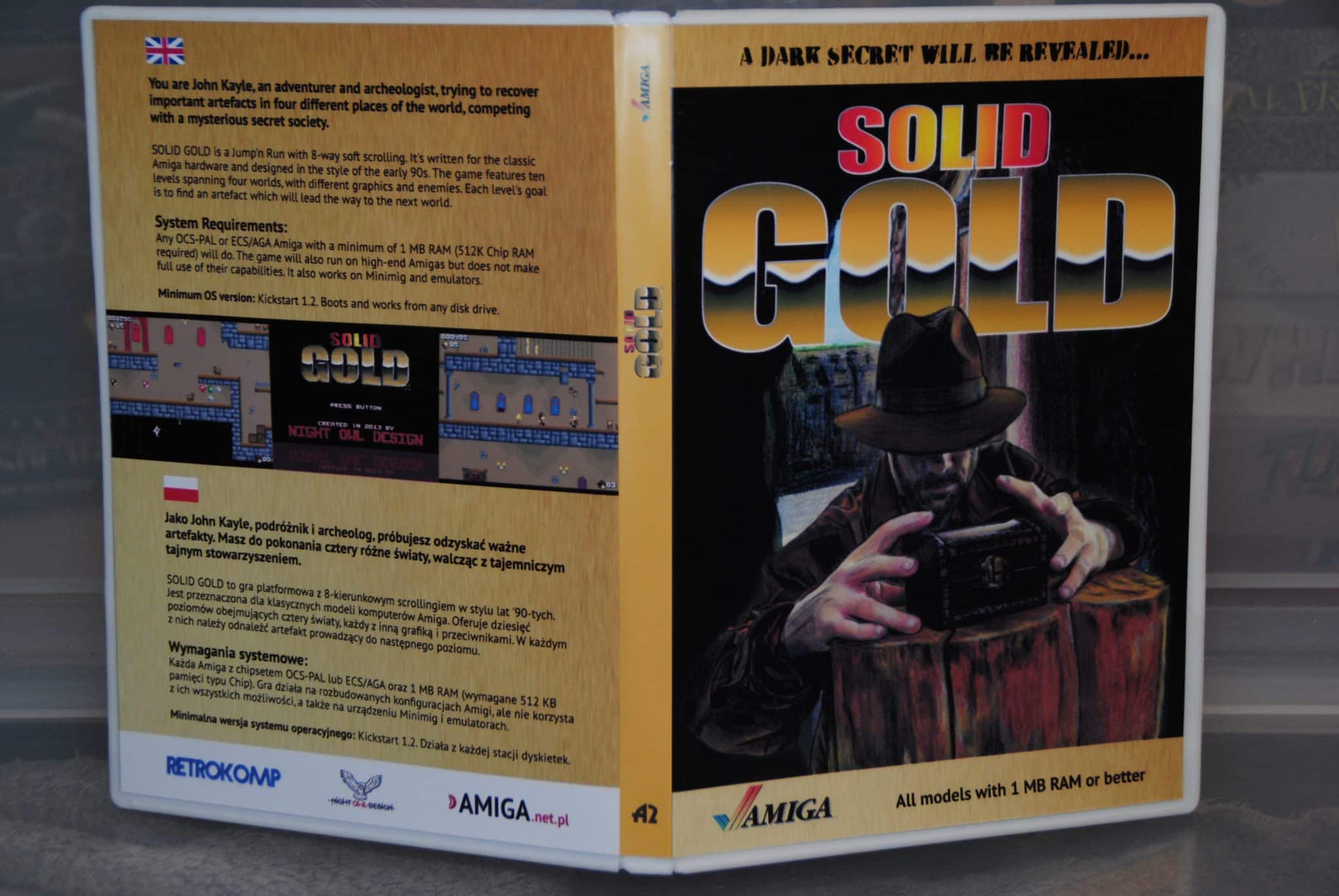 What?, A DVD case is inside the case of what i believed was a floppy disk game.
The glossy print and good quality print from the big box is gone and instead the print on this DVD case looks like some homemade printer job, that said, it could have been much worse.
The huge manual comes with the game, it is actually too big for the DVD case (oops).
Manual is printed in good quality, easy to read and there ain't any issues reading any pages what so ever.
The CD included is a standard CD-R with a label on top by the looks of things which is a bit of a let down really, but i have to add that the print job is good and the colours are pretty good.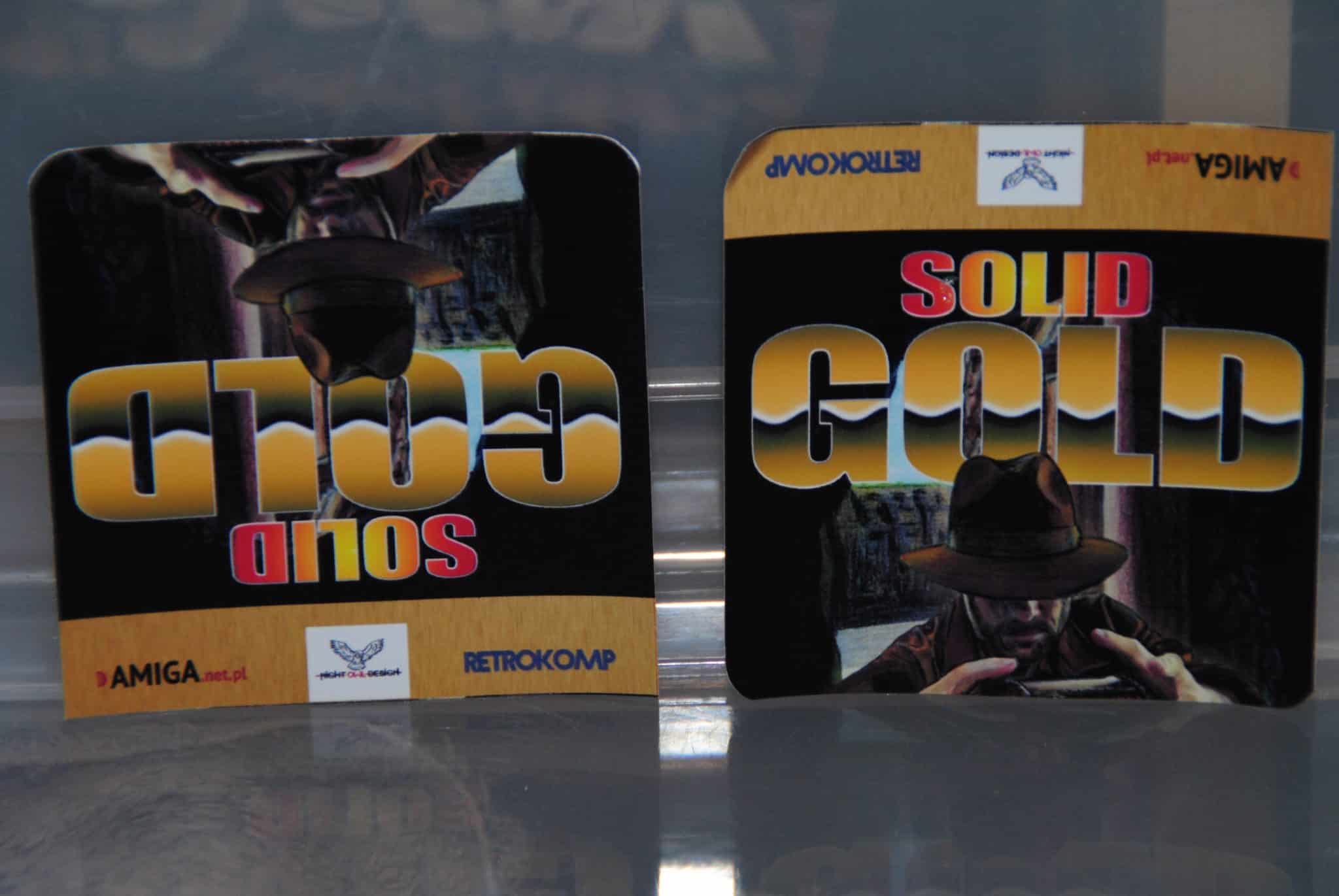 Floppy labels(?), good looking labels which yet again use the cover art from the big box (and everything else in the box).
I got no empty floppies for now but as soon as i do then i will use these.
The manual is pictured above, folded A4 Glossy photo paper and printed in high quality. The manual holds the story behind the character of the game and all in all a good read.
Here you see all the stuff that is inside the SOLID GOLD Collectors Edition box, not much really, but i was more than happy when i saw the big box included, and i have a feeling most others will be thinking the same.
SOLID GOLD Collectors Edition is for collectors (duh) really, it is one of those games that will shine on the shelf as a collectable only, and with its very limited production number means that it will most likely turn into an obscurity eventually. The reason for the 7/10 is due to the print quality used on the DVD case, but also because of the number of items in the box.
Go grab it while it is still in stock, you can get it directly from the publisher for the very low sum of just 7 Euros.
Follow Us... Inspire Us To Get Better... Keep The Flame Alive
About Post Author