After a few months that saw my contribution to the blog at its lowest, I am finally back again! Different reasons are behind it and, unlike the first time, it was for a shorter period, yet I'm once again glad it is finally over.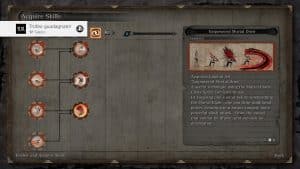 In the meantime, as I promised a few weeks ago, I did manage to get my Platinum trophy on Sekiro. Nonetheless, I am not here trying to show off, rather to stress a point about said game and its supposed difficulty level. You'll remember from my article that someone out there claims the game to be an easy one (WTF!!) but the following video (many thanks to Fizz for it) obviously prove them wrong.
Quoting Fizz: "Make sure your enemies are dead before you celebrate. There is a "Finisher" In Sekiro – Shadows Die Twice to finally eliminate your opponent. Some streamers didn't pay too much attention."
Please make sure you don't make the same mistake. Thank you for reading.
Follow Us... Inspire Us To Get Better... Keep The Flame Alive
About Post Author