I Feel The Need For Speed… 20 Years Anniversary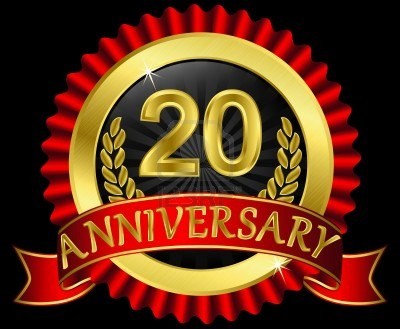 The Need For Speed series has been around for 20 years now and there's been only 1 year that there haven't been one produced, that is if you count all ports and variants of the franchise, many know this but do they know how it all started? for instance, do you know that the NFS series was supposed to be a platform exclusive? , yes that is correct as it was supposed to be a 3DO exclusive title and it was not the only E.A game to have that same deal… yes Road Rash. nearly 2 years after the release of both games (NFS and RR) E.A and many others figured the 3DO would never survive the pressure from the Sega Saturn and the Sony PlayStation so they decided to support them too. (THANK GOD FOR THAT!).
I can safely say that NFS, Road Rash, Ridge Racer Revolution, Wipeout and Destruction Derby was the reason i bought the Playstation 1 console, i paid more for the PSX than i would have done for the 3DO and i like many others had not even seen a 3DO in the shops, so it was a given to buy the PSX…atleast over here.
Ok so after 20+ games and a fan base bigger than any other arcade driving game out there E.A and Ghost Games decided to celebrate it with a new game in the series NEXT YEAR, yes you heard me… they have decided to skip 2014 by not releasing a game at all since the 2 last games did not fulfill critics wishes for an NFS game of the quality they wanted.. So E.A have given Ghost Games and Criterion a 2 year development time in order to make the best NFS game ever!, last time they did this was in 2001 or so when they spent 2 years on inventing the HOT PURSUIT 2 game, you know..the game that made the fanbase explode in happiness and best of all they managed to come up with another kick ass game right after and that was of course Underground…. yes that's the one i totally hated but everyone loved.
I am actually sad that there won't be an NFS this year as i have totally loved the 5 last incarnations of the franchise, i have enjoyed em so much that i have platinumed em all and that i have even played them to completion on at least 2 formats (PS3, PSP, Vita, and PS4, for the available games that are).
We will have to see how the next game evolves but i hope they won't go another route again as i prefer NFS to be old school but then again i have also enjoyed the openness of the 4 last games too… hard nut to crack.. that said, NFS Shift 2 was UTTER CRAP!. SHIFT 1, on the other hand, was totally awesome…
Now, sit back and enjoy this 20th-anniversary movie.
Follow Us... Inspire Us To Get Better... Keep The Flame Alive
About Post Author