The Playstation Mascot Is Back, Or Is It? – LittleBigPlanet 3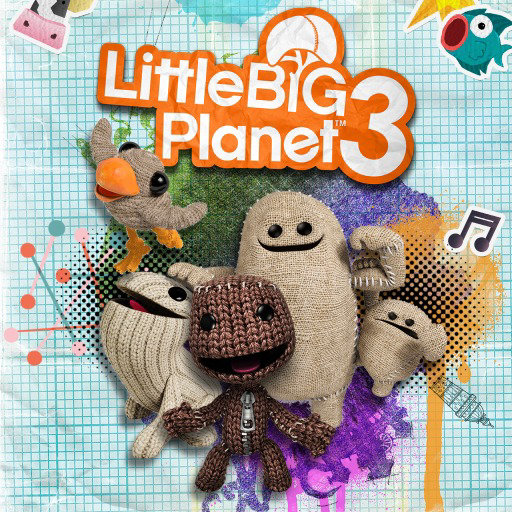 This is not the first time that i have written about the LittleBigPlanet franchise and how they've somehow ignored the fans and media albeit crafting very good games nonetheless, amazing really as it's a two-edged sword really, imagine if they had taken the "Mario" route and made an easy and accessible game and in the end, would the franchise have gone to the shitter? What makes the fans stay? and what makes the others ignore it?… who knows but one thing is for sure and that is that the "Game, Share and Plaything" is gonna stay and expand even more, yes even more than LBP 2 expandable extravaganza.
Double Eleven, Tarsier and Sony Cambridge and United Front have all been doing various LBP creations and ports by now and while some of them have been "below par" they certainly were good games and a welcome addition to the series as without these teams we would probably never have had the chance to play LBP on the PSP nor the VITA and that would have been a real shame.
LBP 3 was announced last week (E3 2014) and it's due this November for the PlayStation 4 as an exclusive and yet again the creator of the franchise Media Molecule is nowhere to be seen.. (i wonder what MM are working at, Tearaway on the Vita was amazing!), anyway the new developer is..

Yup, Sumo Digital, the guys behind the PS3 / VITA addon for LBP 2, a nice add-on but i never really used it, the tech side of things was awesome but it all ended there for me as for me the whole VITA is somewhat of a hand killer as over extended use my hands hurt like F… but then again so does just about every handheld out there, including my iPhone, Ipad etc…
SUMO DIGITAL to me is somewhat of a mystery to me as they craft so many different types of games and they always seem to work on games for new hardware or relative new , they crafted Xbox360,PSP,PS3 launch stuff and more and then went off the radar for a while and then came back with a few other titles and ports of other team's products.
SUMO DIGITAL used to be kick ass good with driving games but their last effort Sonic All-Stars Racing Transformed was quite crappy compared to the excellent first title, at least that's my opinion, they also made stuff like TOCA and Outrun 2/Outrun 2006/Outrun Coast 2 Coast… you know, Outrun C2C is, in my opinion, one of the best arcade racers out there.
So, will LittleBigPlanet 3 be good?, will the franchise return to the awesomeness of the first game or will it go the way the Vita version did?, VITA version was awesome but very different approach from the first one… at least in my opinion.
Long live Sackboy and his new LBP3 friends…. more about the game when it's out but until then i wish SUMO DIGITAL the best of luck with the launch.
About Post Author