I Will Survive… TOMB RAIDER Survival Edition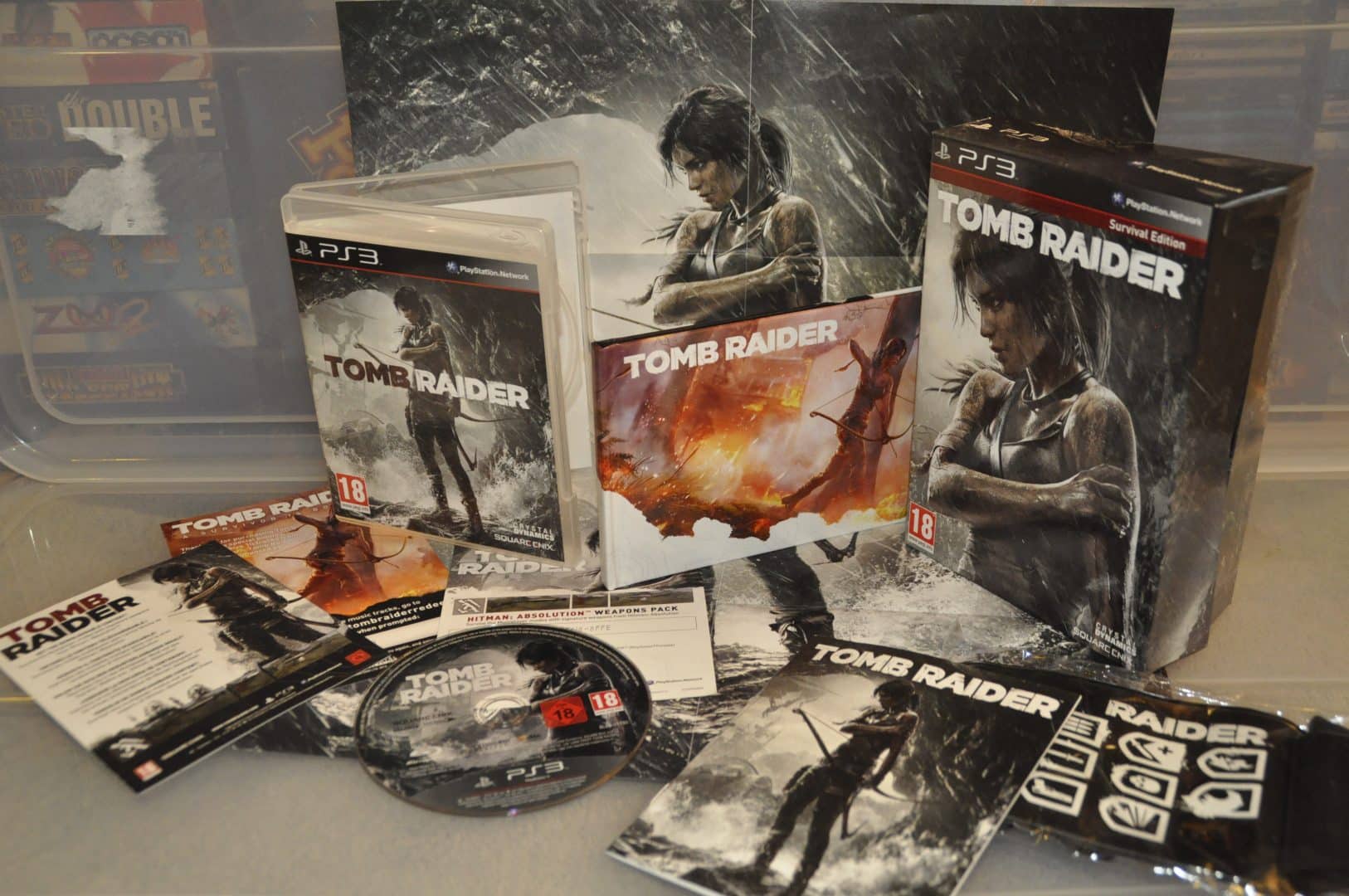 *This article have been edited a few times over the years.
Not much of an article about the game itself as this is one more about the Survival edition release that i bought last week. Tomb Raider has now had its second reboot and the former one LEGEND was one of the best TR games ever released and now with this new reboot, the media and people seem to think that this is the best ever TR game and not just the best reboot of the series.
This survival edition comes in a solid cardboard box and it's very slick and was enough for me to just buy the game for that particular reason, but that sadly the box inside is just the "normal" edition with nothing extra at all except for the standard DLC code that everyone get with every ps3 version…
This is all the content that is inside the box, a MAP / Poster combo in black and white (sob.. sob..) and a belt thing of some sort (no i am not opening it anytime soon) and a DLC code for music on the Square Enix site (AAAAAAAAAAARGH!, why not use the PlayStation Network store!!!!!) and a thick artbook!.
Here are all the pictures from the artbook and while the pages are small they're still awesome but i wish they had the quality of let's say RISEN 2's artbook cards etc.
I am somewhat disappointed with this Survival edition as i expected more to it but i guess that is why you have the bigger special editions available but i decided to not go for one of the bigger ones due to its price.
*Some Extra pictures added due to requests (2018).
Thanks again.
Follow Us... Inspire Us To Get Better... Keep The Flame Alive
About Post Author