In Review: Loot Crate Subscription – April 2016
Another month and another delayed post by me…
This crate arrived over 1 month ago now, and i forgot all about it (again).
I have made up my mind about these crates now and i have both positive and negative things to say about the last 7 months of loot, so is this crate any good then?
Free loot or not, my opinion will be based upon the content and how i feel about it, so read and weep.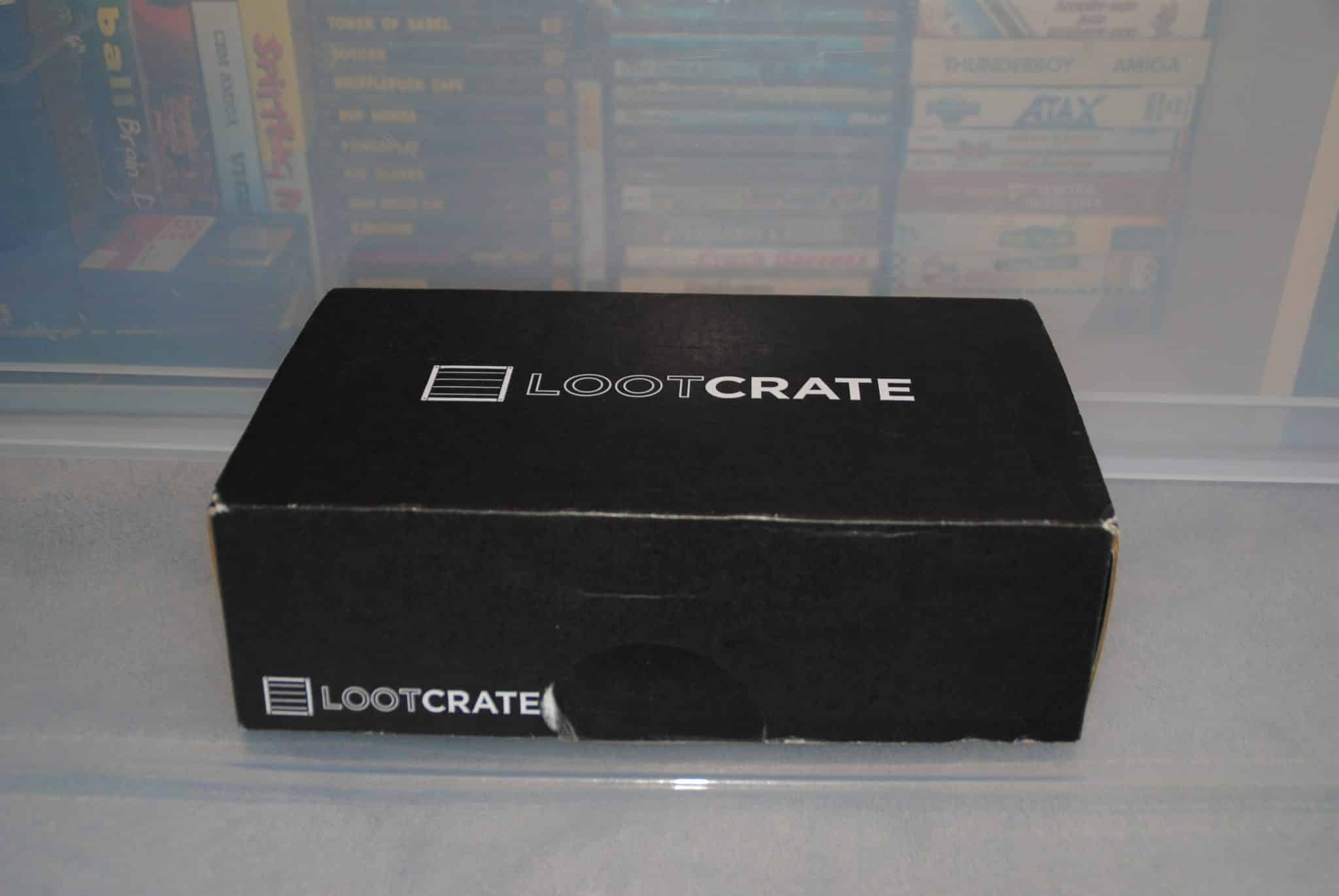 This months crate are of the small to medium sized boxes, we have have had good loot in some of these so i am a bit interested to see how this one turns out.
Time to pop the hood then,
Open sesame, it seems this crate has something to do with mazes or such, the crate itself has one of those labyrinth thingies that we find in drawing books for kids etc.
I can spot a t-shirt, a tube of some sort and a brown bag, is this all? Will this be the worst crate so far?
No way! an uncharted poster was inside that tube thingy, a tiny one but good looking.
This one is definitely a keeper, i won't put it up on my wall though.
(But i will put it next to the rest of my Uncharted collectables).
What is this then, this doesn't bode well really, now does it?.
The colour, the form and the way the "item" feels, well i am pretty sure this will be something that will go straight into the bin.
Ok, it is a plastic drinking horn.
Quality feels like it looks, cheap.
So, by the looks of things, this is a Viking drinking horn with a strap or something, useless.
To the trash, it goes!.
The strap is cool though so that i will keep.
Yey!, a figurine.
Oh wait, it is not.
Some weird description on the box, it sounds as if it is an ice cube form or whatever its called.
Yup, fill it with water and get a nice looking numbered ice cube, cool idea i guess but to the trash, it goes!.
Ok, maybe I and my son should at least try it once?
T-shirt time, yes!.
This months picture is from Labyrinth, an awesome adventure movie from the mid-80's.
This movie was part musical part adventure actually, David Bowie was the lead actor and he did a very good job too.
This shirt is a keeper for sure.
Oh, Harry Potter socks! cool.
Like i have said before, i enjoy getting socks, shirts, beanies in these crates.
So, this crate is actually so far better than expected.
Oh, the crate is almost empty, the theme of the crate is Quest, a very suiting name when you look at the stuff that came with it.
The pin looks great (like every pin so far this year).
Last item in the crate, the usual item, the leaflet describing the items and a story or two.
So that was all, not a huge crate although it kinda got away with it due to the theme and the socks, t-shirt and the Uncharted poster.



I shall not complain i guess, not the worst crate so far but still falls short of being great.
I am not sure for how long the free subscription will last, but i can safely say that i will never pay for these things if it ever came to that.
Thanks for your time.
Follow Us... Inspire Us To Get Better... Keep The Flame Alive
About Post Author