Travel Tip: Oslo Tekniske Museum – Game On 2.0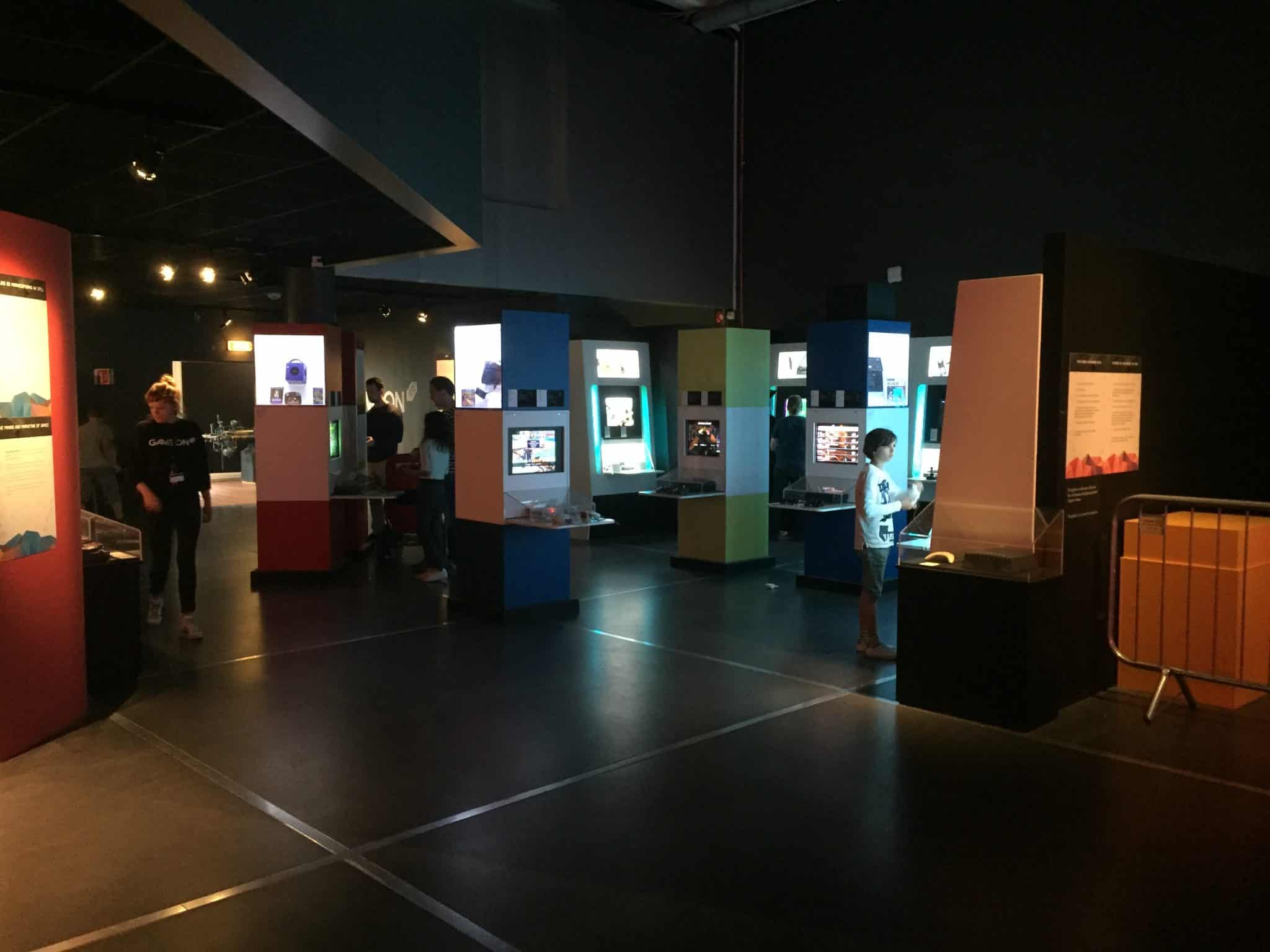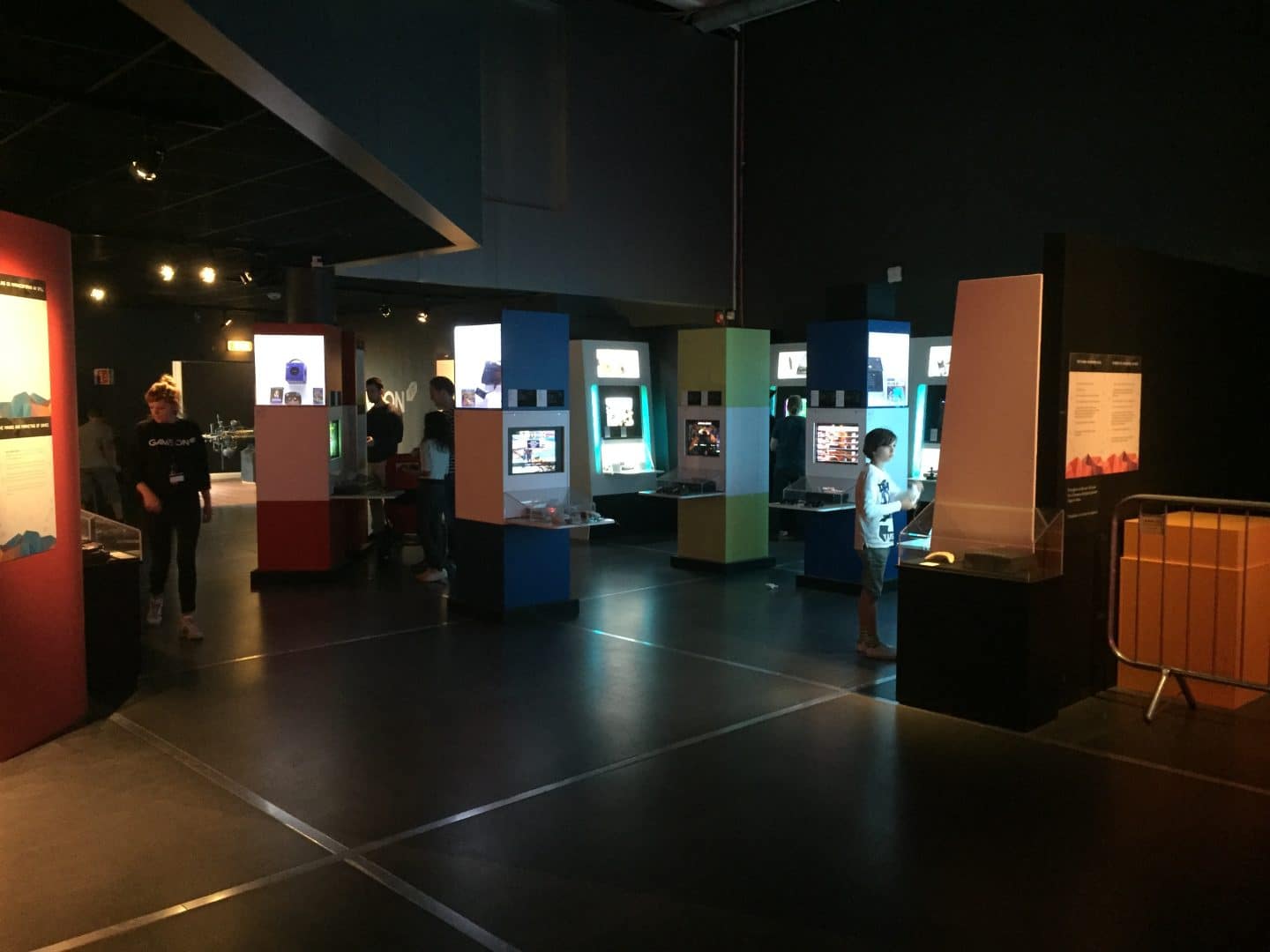 Ever gone to a museum where you just couldn't get enough?.
I visited Oslo Tekniske Museum to visit their Game On 2.0 exhibit and i must admit that my expectations were very low, i mean, museums tend to be boring in the long run and yes the worst part is that you end up walking in a line/queue all the time.
I was wrong… Sunday morning is perfect for a day at the museum…
I have not been in Oslo since 1996 and while i have good sense of direction i still had problems finding the place due to me relying on the GPS in the car, yes the GPS said all was ok at first but the closer i got to Oslo the more i noticed that i should read signs instead of using the GPS.
Luckily it was on a Sunday morning with minimal traffic and with an understanding girlfriend and son (yes, i swore and stressed out (sorry)) who was trying to help.
My advice to you is that if you want to go to this museum then make sure you plan ahead a bit and also i suggest using a taxi, bus or such to make it less stressful. (GPS works great when the whole god damn city road system haven't been rebuilt the last 12 months :D)
Game On 2.0 will be open until January 2017, it will then move on to a new country/city and stay there for up to a year. It is a very special event which a lot of people will most likely never be able to visit.
Game On 2.0 has so far been in Japan, Sweden, Canada, Hugary , Australia, USA etc.
Amazingly enough, this is the second time its been in Norway, it was in Stavanger in 2012 for 3 short months, i wanted to go but i never got the chance.
Sunday morning, very little people waiting in line – woohoo! (even better is how it turned out to be this way for the next few hours).
Really cool to see something else than Nintendo logos/icons, Mario was on the outside of the building but in the entrance, you find Pacman, Lara Croft, Sonic and Jak & Daxter, nice touch!.
The first thing that met us inside the lobby was an insane amount of Nintendo Game & Watch handhelds, sadly these were "only on display" and inside cabinets.
I do understand why they are "locked away", and i know you do too.
Ok, time to go to the actual Museum part now.
The museum itself is rather big but the only thing i really wanted to see was the Game On 2.0 exhibit, but we took a small stroll around anyway. Cars, planes, 200 hundred-year-old toilets umm phone boots and so on. Cool stuff.
Nothing beats standing next to a huge aeroplane, oh wait… what about an old proper locomotive? Some really nice things here and i must admit that it is amazing how they managed to cram all these things into the building.
Just had to show this one, its an old phone booth from 1880.
That's all the pictures i have from the "normal museum".
Ok, time for the GAME ON 2.0 exhibit.
This wall text is actually not the first thing you get to, but i decided to start the actual game section with it.
GAME ON 2.0 has these type of info cards on all machines in the exhibit, they tell who made the item, when and some even have a small trivia too.
As soon as i entered the door my expectations were met, i had just entered heaven. The entrance was almost like an arcade hall, the sounds, the machines, the noise – everything was there, well except for the smell of junk food and cigarettes (thank god).
There was one more thing, all games are set to free play.
It didn't take long before my son (7) asked if he could try it, he loves pinball machines so how was i able to say no? , 20+ minutes later and he was still playing the first machine (Spy hunter pinball).
M.A.M.E cabinet, lots of games on it but Bomb Jack was the one i tried.
Cool that they have one at the exhibit and all but i rather use my time on the real machines.
Talking about real machines brings me to…
Look at these babies, all of them are on display only and sadly "switched off".
I guess i should not call them ugly as they're of typical 70s "futuristic" design, well i like how they look in an odd way but i would never go out of my way to get one for my collection.
Amazing to see them in real life, wish i could have actually tried them too.
What would a museum be without Asteroids and Space Invaders?
I just had to have a go, still good games but i must admit i prefer other games from the same era over these two.
The tabletop was also present in the first arcade section, oddly enough there was even a Vectrex in here too, which game was here before they decided to put this on in here then?
My son really enjoyed Daytona USA, he must have played it for a couple hours – or rather lets put it like this: he was playing it for 90% of the time we was at the exhibit.
Its been 2 months now since the visit and he is still talking about the game and how much he liked it and wants to play it again.
Some real oddities were also here, Crash Bandicoot and Tomb Raider slot /panicho machines, they were powered on but didn't work for some reason.
That said, i have never understood these type of games anyway but cool to see that there was even a Crash Bandicoot one…
Most of my Nintendo friends know which game this is i guess, a 4 player arena was set up for this very GameCube game…
A lot of people played this while i was at the exhibit, must admit that i never expected to be able to do a photo without some random face in it.
Sorry guys, but i had to include this one too… LAN connected multiplayer action, and quite popular too.
Jokes aside, yup it is a Microsoft machine and the game is hugely popular too, i managed to take a photo before people realized that it was there. This table was fully booked 5 minutes after this picture was taken, and it stayed like that the whole day.
More Xbox (360) stuff, Kinect time and yes i tried it too, one would think it would work better in such a place like this, but no.. it was next to unplayable due to light conditions.
Full wall-sized pong machine (ok, it's just a projector with an arcade machine next to it)
I got sick of pong back in the 80's so i must admit that i did not play try the game, cool idea and showcase setup tho.
VR was also at the exhibit of course, here you can see some awful Nintendo stuff.
Not impressive at all and now i know why this thing never caught on back in the day…..
Sorry.. but it all got worse when i got to the next VR Nintendo…
Woohoo, finally a proper VR attempt… what a disgrace this thing was, luckily i never bought one (even though i did want one back in the day).
This VirtuaBoy thing ain't exactly what one would call Nintendo's proudest moment.
It is still as shit as its always been, horrible games and horrible hardware.
The Oculus Rift VR set was also on display, with the worst VR game you can think of… well, at least for n00bs and first timers for the tech. A horrible WipeOut wannabe game which plays way too fast for most people to understand what the hell the goal is.
I had a dev version of the VR set in my house for a year and i can safely say that there are better test cases out there than this shit, a lot of people tried the unit at the exhibit but everyone went like "HUH?, I DON't GET IT".
Why not put a standard platformer romp or a drive em up like Dirt Rally, Asetto Corsa etc on display instead of this crazy ass driveshoot insania thingy.
ENOUGH OF THIS VR TALK!, IT STILL PISS ME OFF THINKING ABOUT THE STUFF THEY HAD ON DISPLAY HERE (and yes, its 2+ months ago now)…
Next up is one of those handheld display tables, lots of Nintendo's and Playstation handhelds here along with some really odd ones, all was playable too although i did not try them for various reasons.
God how i love seeing things like these, it's like travelling back in time…. to one of the local toyshops, everyone wanted one but no one never did due to price etc.
POKEMON cabinets! now that's what i call a collection of yellowness.
Display cases like these are always fun, but always a bitch to take photos of due to a lot of people always standing next to them.
For some reason i managed to snap two good pictures, the rest (10+) had people in them.
Educational software from both the 80's and 90s was present at the exhibit too, funnily enough, they were quite popular too even though they look like crap today (ok some of them at least)…
Some random kids pictured here… (i waited 20+ minutes for a shot… gave up waiting).
My son is trying rockband/guitar/band hero (sorry) for the first time here, he didn't like it due to the steep learning curve.
He asked me a few days ago if we could get one of these things, you should have seen his eyes when i said: "we already got it, and we can set it up soon".
Some mech game(Steel Battalion) for Xbox here, looks great and that setup is just kick ass sweet.
Wish there was a new game + joystick board like this out there, i guess that won't ever happen ?, i mean, i checked around a bit and there is very little info on both the game series (Steel Battalion) future and the actual gameplay style.
We need a new MECH WARRIOR game!
The famous GT5 triple screen setup was also at the show, i always remembered this as absolutely amazing but i must admit that it has somewhat aged badly, the game looks amazing as always but the whole setup just felt "off", i guess this is because of all those superior looking racing cabinets all over the exhibit.
Loads of Arcade machines were located a wee bit further down the hall, OutRun, PAC MAN, TRON, TRACK AND FIELD, SALAMANDER, DONKEY KONG, BUCK ROGERS and so on were there.
Classics upon classics and all of them working as they should, well except for OutRun which the steering wheel had seen its better days.
NBA JAM and the turtles game next to it was always busy, 4 player arcade games was a blast back in the day and by the looks of things, it still is.
Once upon a time, these Neo-Geo machines were hard to find, but these days i see them every time i go to a show or whatever, i understand why of course as the games on the system is just brilliant.
Twin Cobra ranks high on my top 20 arcade machines of all time, i had to have a go of course and it hasn't aged badly at all, it still oozes quality and offers some of the best gameplay in the genre. One thing though was that the monitor used at Game On 2.0 made the game look a wee bit iffy.
Guess what? soccer/footie and beat em up games are still widely popular.
As i said, beat em ups are still popular…
I didn't bother to stand around waiting for a better timing for a picture.
Rave Racer, first time i see the machine and i felt the same as my son, what a letdown the game was. Boring, ugly and whatnot. (in other words, it's aged badly).
That said, the cabinet looks fantastic.
Some multigame Nintendo unit, special looking and very "AMERICA 80 ish".
Ice Climber had to be tested of course, huge fan of that game.
A Golf game "simulation".
Always fun to see these kinds of machines, trackballs are cool and all but not so sure if i liked how it is on this Golfing game.
Ok, so that was all from the Arcade section of the exhibit, now its time to continue with consoles and computers…
But first, some art stuff, most likely from boxed games / promotional or such.
Cool stuff.
Due to the insane amount of upcoming pictures means that i had to take some shortcuts in the article, i will cut some sections out and try to mention some of the more special stuff (for me).
Alternatively, i could have turned the article into several articles but i decided not to do so due to time and whatnot, i hope that is ok.
Lots of stuff here, Nintendo, SEGA, Amstrad, Spectrum, Archimedes, PC Engines, PS1, PS2, PS3, PS4, Xbox, Xbox360, Xbone and so on.
There was only 1 machine here that my gf wanted to play, Super Mario 3 and it was broken/locked up.
The lighting in this era of the exhibit was bad which meant it was hard to do proper pictures, amazingly enough i managed to do a lot of pictures without people in them which i has to be considered a feat since by the time i reached this place it was starting to get late and lots of people were at the exhibit.
Some of the units and games in the exhibit come from private collections which are on loan only, those are not playable which is understandable.
To the trained eye, one will spot many treasures at the exhibit and i am confident that these games and machines are in good hands.
Some sort of tribute corner to Naughty Dog, Don Bluth, CORE/Crystal Dynamics and so on, collectables from Jak And Daxter, Uncharted, Tomb Raider and so on can be found here.
Original drawings from Dragons Lair can also be found here, amazing to see Don Bluth/company's work on the wall the way it was made before recorded with a camera and put into the LASERDISC game back in the early 80s.
Some never seen before Tomb Raider drawings are also here as well as some really cool SONY merchandise that never got released.
The last part of the exhibit was probably the part i wanted to see the most because it was there i would find the Amiga's, C64, VIC's and so on, sadly the only Amiga game on display was Lemmings on an A500. There was no A1200, A4k or even CD32 in sight, there was a CDTV though but not powered on.
The last bit of the exhibit was really nicely laid out and was very easy to get good pictures of, but a lot of people there too so some of the photos won't be in this article because of it.
That was the last bit of pictures from the exhibit, over 400 pictures were made and about half of them is found in this article, i hope it wasn't too much of an overkill to your browser /hardware but my 12+-year-old Pegasos 2 views it fine so i took a risk with posting all in 1 article.

GAME ON 2.0 was a really good exhibit and one i would love to visit more in the future, it had its ups and downs like non-working machines and defective joysticks etc but i guess this is what happens when it is free to play and for all ages.
3-4 non-working units out of several hundred certainly ain't a bad thing so i will not put this against them.
Want to go somewhere game related soon?, well, why not visit GAME ON 2.0?
Follow Us... Inspire Us To Get Better... Keep The Flame Alive
About Post Author