In Review: Loot Crate Subscription – September 2016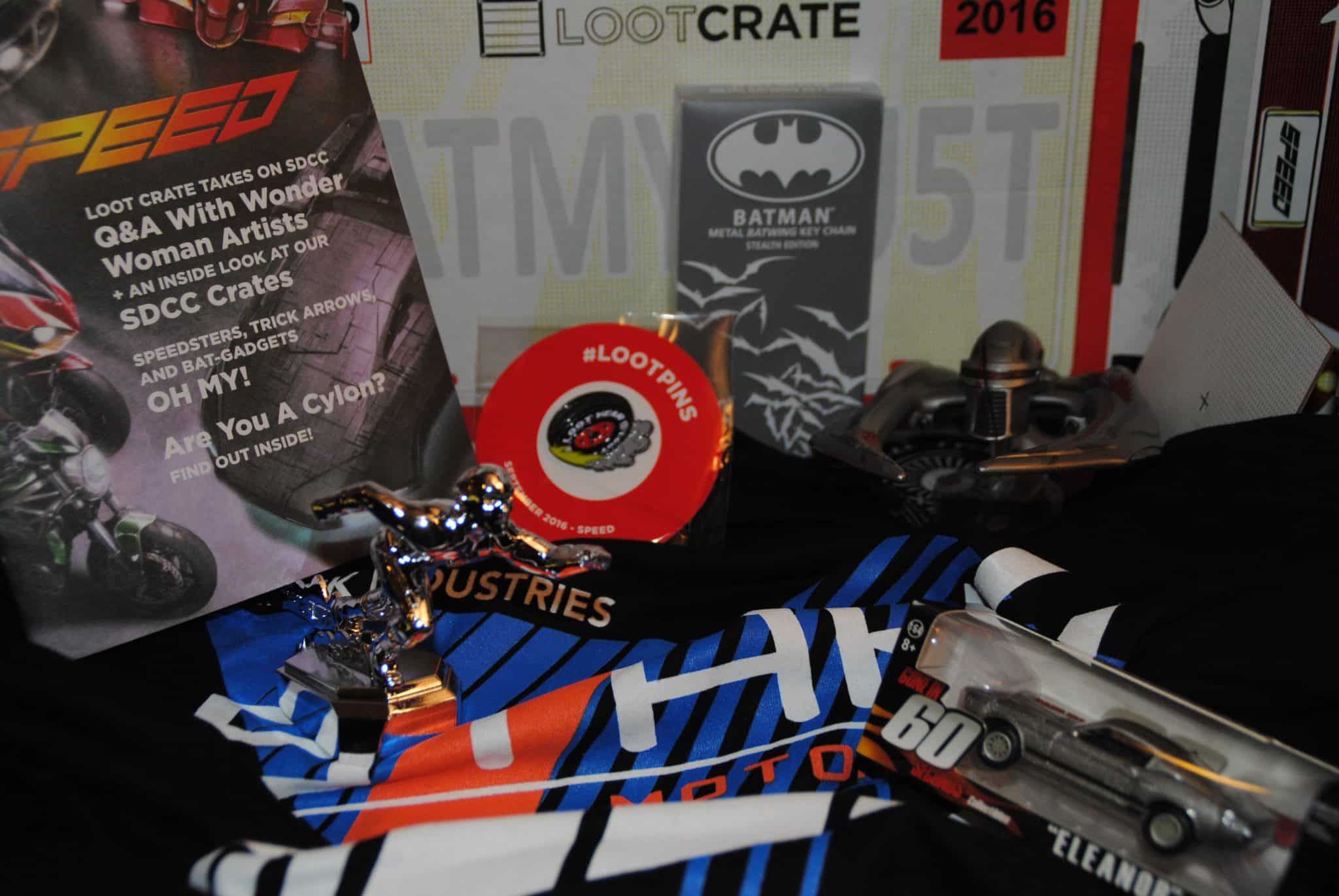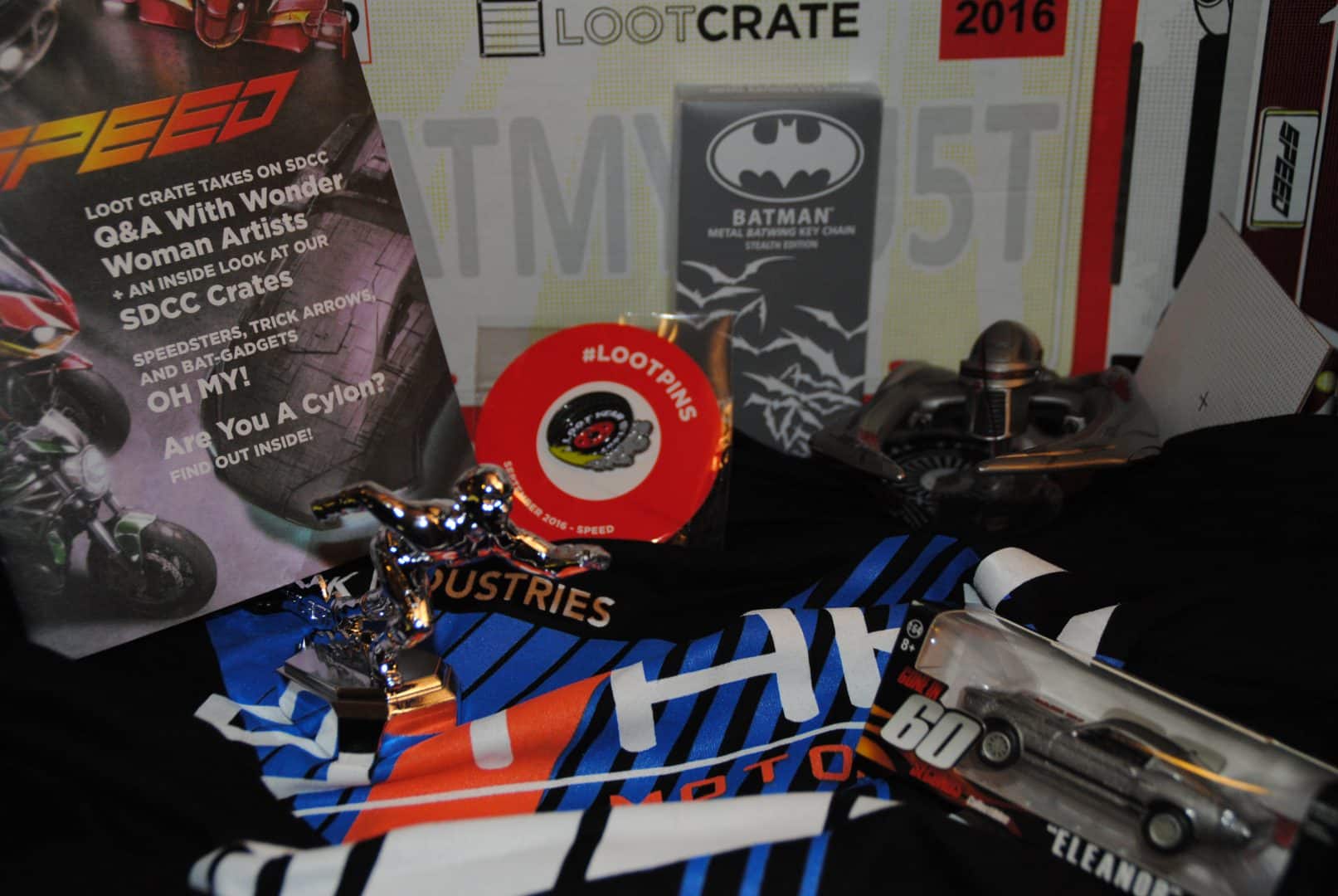 It's been 1 year now since i received my first LootCrate, there have been a few duds alright but seeing how they managed to put out 4 exceptional crates this year certainly rescued them from me going totally ape at them.
So, now what about the crate from September 2016 then? – Well, i can safely say that it ain't bad at all, read on to find out why…
Last months crate was yet another medium to a large sized crate, its been very long now since there was a small box due to the t-shirt requirement they put it back in January 2016.

Ok, so what do i see here then, the inside of the box looks like a car, and i spot some figurine there and a t-shirt…..
Stark Industries tee!, i keep repeating myself here but i will say it again, i love MARVEL stuff.
Really clean looking t-shirt with good colours.
Batman keyring! solid stuff too. Heavy keyring in steel, it feels pretty good too and something that will last too.
Gone in 60 seconds merchandise! , yup its "ELEANOR", a proper toy car in good quality too, the hood can be opened too.
What the hell is this then?, a THE FLASH ornament hoodie for your car?
Feels nothing like it looks, it is a cheap plastic something something-something that goes on your car instead of that Jaguar or Merc one you already got there.
The only good thing about it is that there's a magnet so you can remove it from your car a few seconds after you tried it on.
Battlestar Galactica merchandise! a pretty cool spaceship is this months figurine and i like it!. Never been a super fan of the series but i have watched many episodes and i do watch it every now and then when it is on.
This month loot pin says LOOT YEAR and the theme for the month is "SPEED", brilliant looking pin yet again.
This months leaflet is pretty colourful to say the least, always liked the black background and yellow/red foregrounds so this was a win for me.
Not a whole lot extra in the leaflet/flyer this time.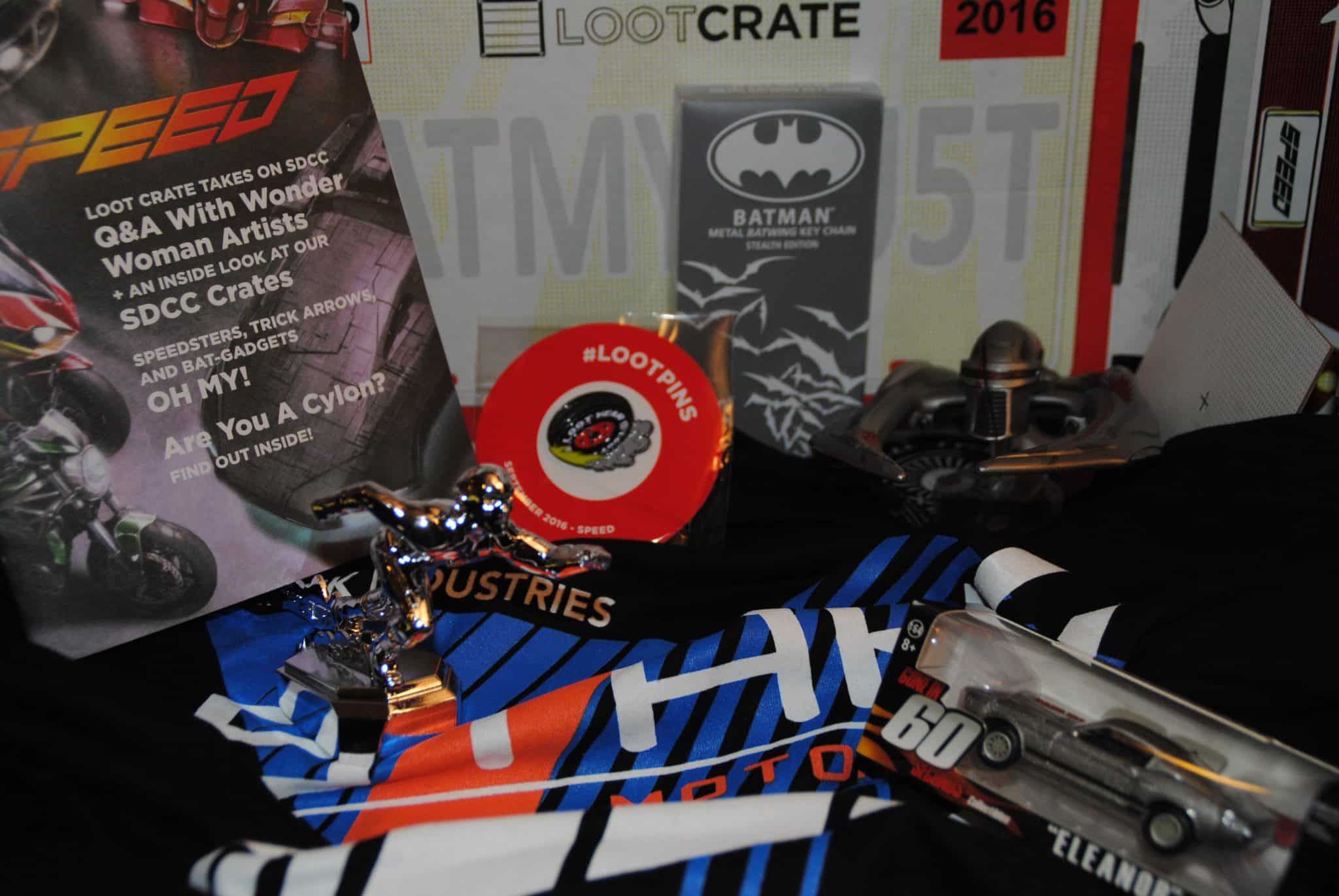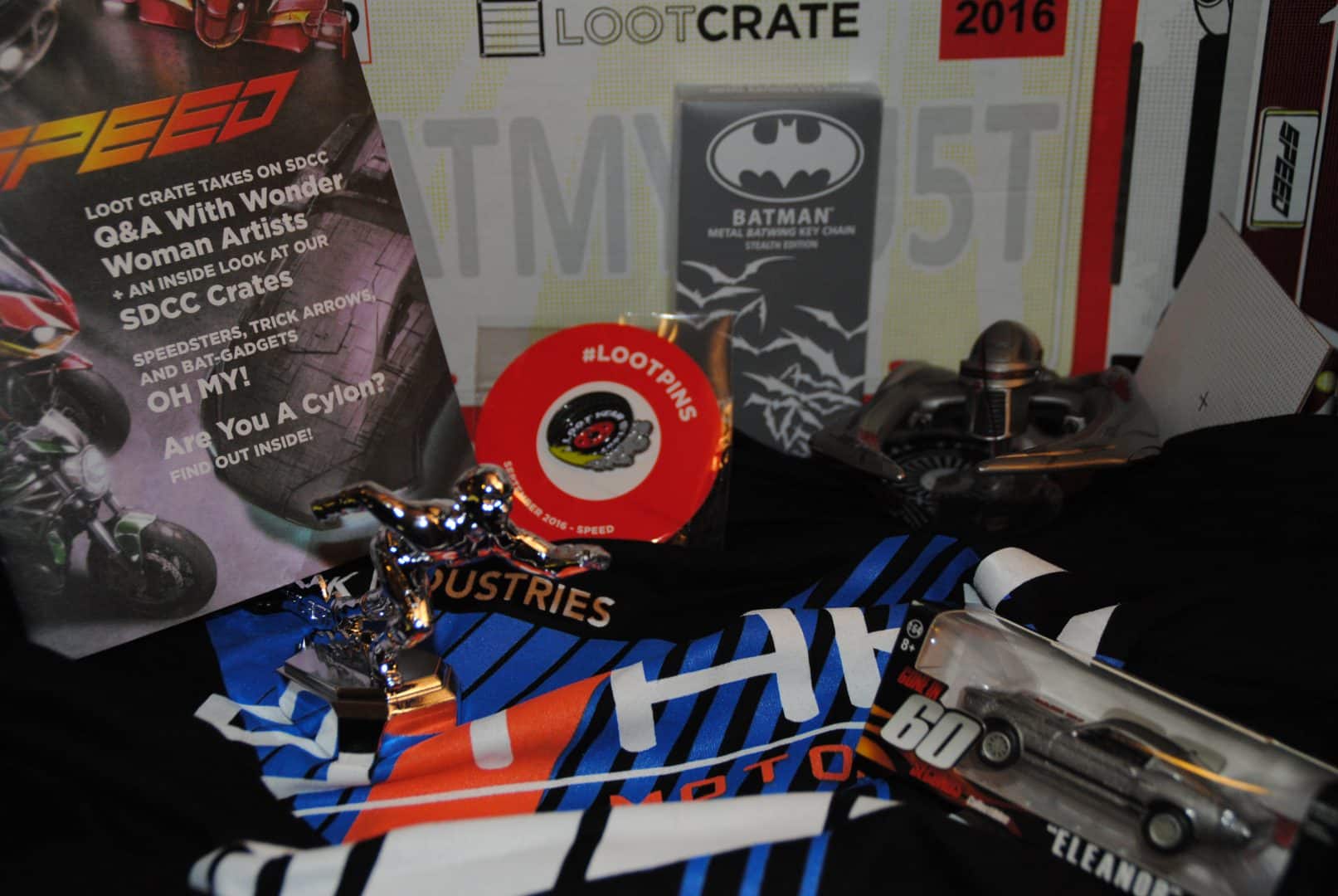 Here you can see all the stuff in the September crate.
Ok so this is my 12th crate from LootCrate and i have to say it is awesome, and while it ain't super packed it still managed to impress and i rather get quality over quantity.
The only letdown this month was the – THE FLASH Ornament thingy, it's not awful but just not good enough to be used for anything else than maybe sitting on your computer tower or something…


My son (7) took ELEANOR for a spin right away, and i have decided that i will not ask for it back. I explained to him about the movie and the car and what its called and that he should take good care of it.
We will see if this is the last review from me now, i get these boxes for free and i am not sure for how long it's gonna last. If i get more then i shall do a few more at least.
Follow Us... Inspire Us To Get Better... Keep The Flame Alive
About Post Author