Ni no Kuni 2. Complete Review.
FOREWORD
A few years ago I started to follow this blog as a reader. At that time I had already made acquaintance with Tony from the pages of Amigaworld.net (particularly on a thread about a Dr. Who game demo that went on and on for almost two months), but up to that moment we hadn't had the chance to cooperate on a common project. One day I noticed he had given me privileges as a co-writer, and so it all started.
Today, 5 years later, I am publishing my personal 150th article on this blog and, oddly enough, I'm going back to a Level-5 game, with the original Ni no Kuni: Wrath of the White Witch being my second-ever article on these very pages.
The present article is an obvious tribute to JRPGs but, above all, it's a tribute to a long time friendship that solidly carries on despite the fact that Tony and I never met in person (so far… !).
GAME REVIEW
Ni no Kuni. Literally: world number 2. An alternate world set in a parallel universe where magic is real and where anthropomorphic animals share their existence with that of human beings. Inspired, although very unofficialy (read my article HERE) by the universe created by an old Stephen King novel, Ni no Kuni 2 takes place in the same world of the first game, although 300 years after the original story and with different characters.
Unlike the first game, where Studio Ghibli was officially involved in the project, this second installment is a Level-5 only endeavor, even though people revolving around Hayao Miyazaki's enterprise are still present, like Joe Hisaishi (music) and Yoshiyuki Momose (character design). The relationship between this and other Miyazaki's products is actually obvious when you get to certain locations, one of which is the Realm of Goldpaw. I'll get back to this point later on.
The game will see you in the shoes of Evan Pettiwhisker Tildrum, a young prince who has lost his kingdom after his father (the King) was killed by his best servant.
Evan so starts his escape from the castle thanks to a man, Roland, president of a huge nation here on Earth (Ichi no Kuni, world number one) who, for unknown reasons, was teleported to the Kingdom of Ding Dong Dell. Besides Roland, many other figures will join the party, starting from an elemental creature called Lofty.
Deprived of his legitimate throne, young Evan will start a journey to found a new kingdom and will ally with nearby Nations to bring peace to a war-devastated world.
The difference with the first title is already before your eyes: while the first game was more of a coming-of-age story based on character introspection, this one points to the managing part of the story, in a way that to complete the game (and ally with other countries) it will be necessary to build your own kingdom from scratch, freeing the land around it by monsters, creatures and other outworld inhabitants.
The metagame (kingdom building) will play a significant part of the story and, unlike the first game, buiding new shops will basically be the only way to enhance your magic skill, improve your weapons and armors and acquire new elemental helpers, here called Higgledies.
The more your castle grows, the richer you'll become: new citizens will then have the chance to join, live long … and prosper! (this is another story, I know, but it sounded cool!)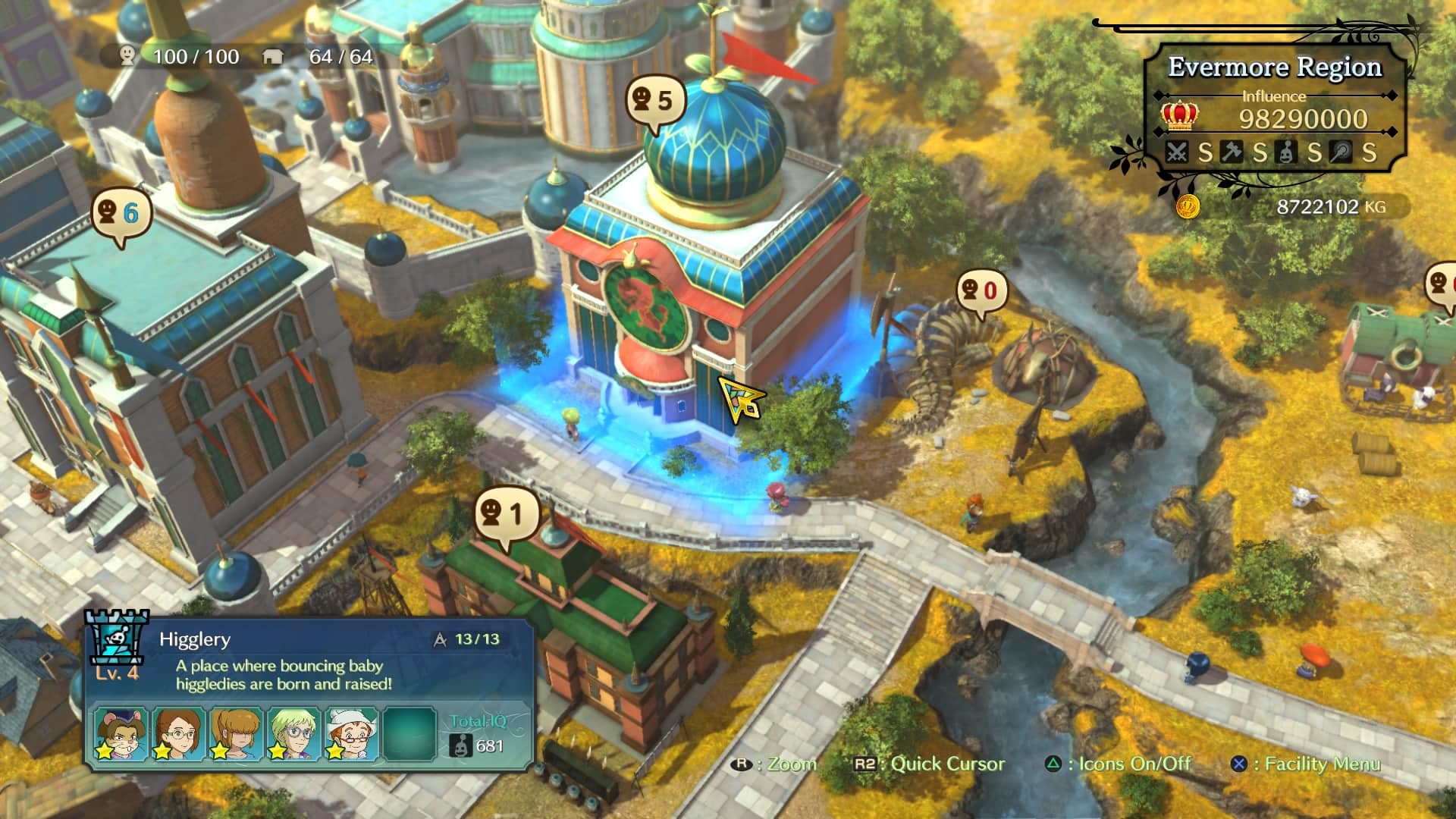 At the same time, some milestones in the game will require you to fight (and win) war campaigns (called Skirmishes), actually adding a new level of challenge and entertainment to the experience. In this game-mode, Evan will be in command of his personal army and will have to tame the land by fighting advancing foes with a mechanic based on a paper-scissor-stone rule.
The gameplay is then completed by a consistent number of sidequests, errands and fights against "tainted monsters" (a dark variant of some of the monsters, much more powerful and aggressive than their "basic" counterpart) and by exploring underground dungeons (called Dreamer's Maze).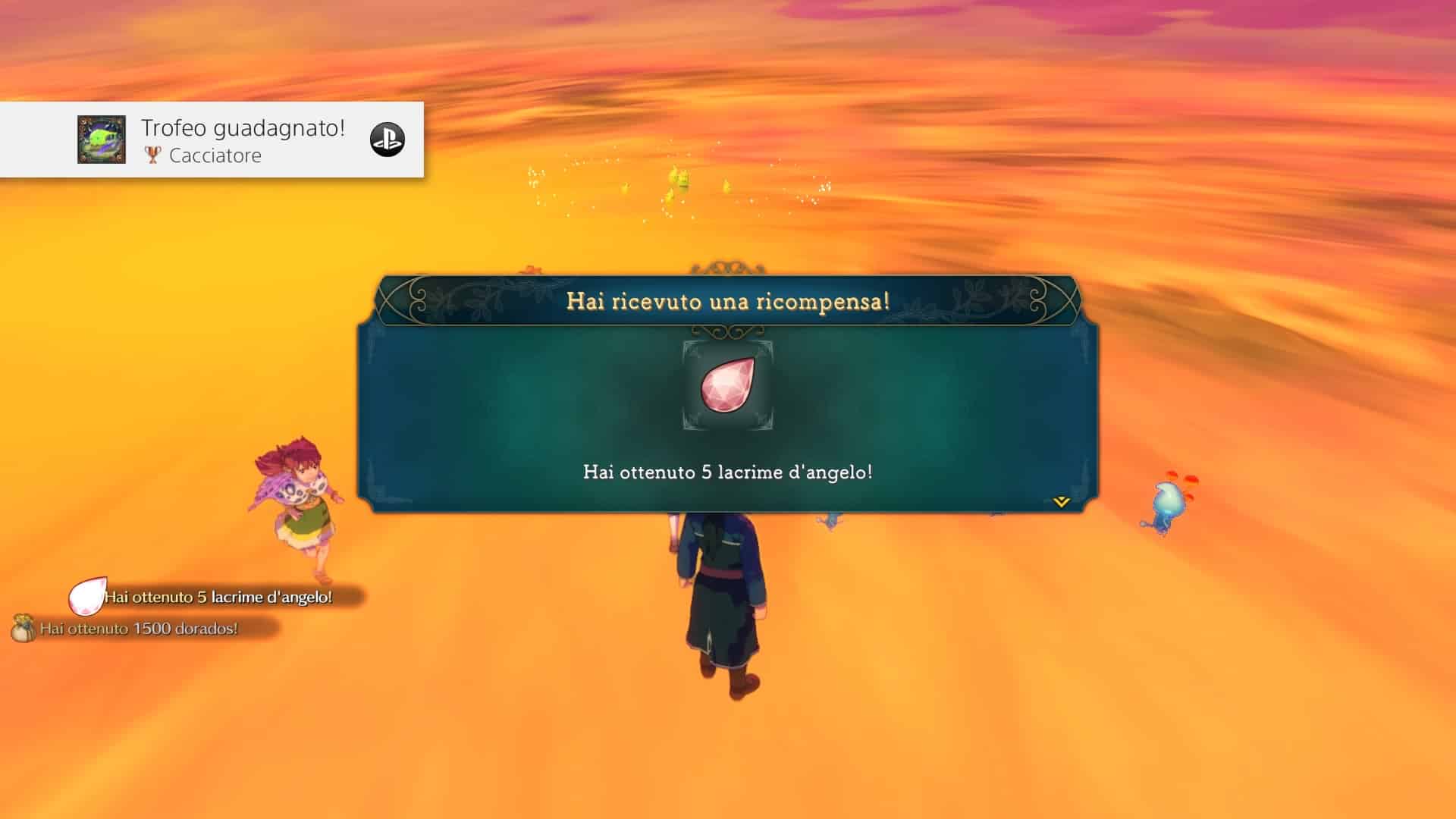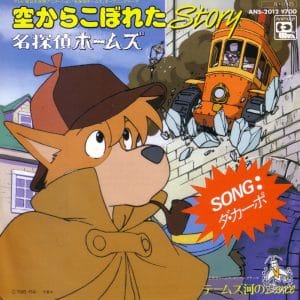 The graphics compartment is well above the line, with splendid landscapes and remarkable companions. I shoot a lot of pictures of them, where you can recognize the typical Studio Ghibli style.
What follows is a selection of the most intriguing ones, starting from the aforementioned Realm of Goldpaw, in which the inhabitants seem to come straight out from Sherlock Hound (名探偵ホームズ Meitantei Hōmuzu, lit. "Detective Holmes"). This now-forgotten opera is an Italian-Japanese animated television series, based on Sir Arthur Conan Doyle's Sherlock Holmes novels, where almost all the characters are depicted as anthropomorphic dogs. The show featured regular appearances of Jules Verne-steampunk style technology, adding a 19th-century science-fiction atmosphere to the series. It consists of 26 episodes aired between 1984 and 1985. The series was never renewed for a second season and saw Hayao Miyazaki as director for the first six epic environments which the direction went to Kyosuke Mikuriya. [source: Wikipedia]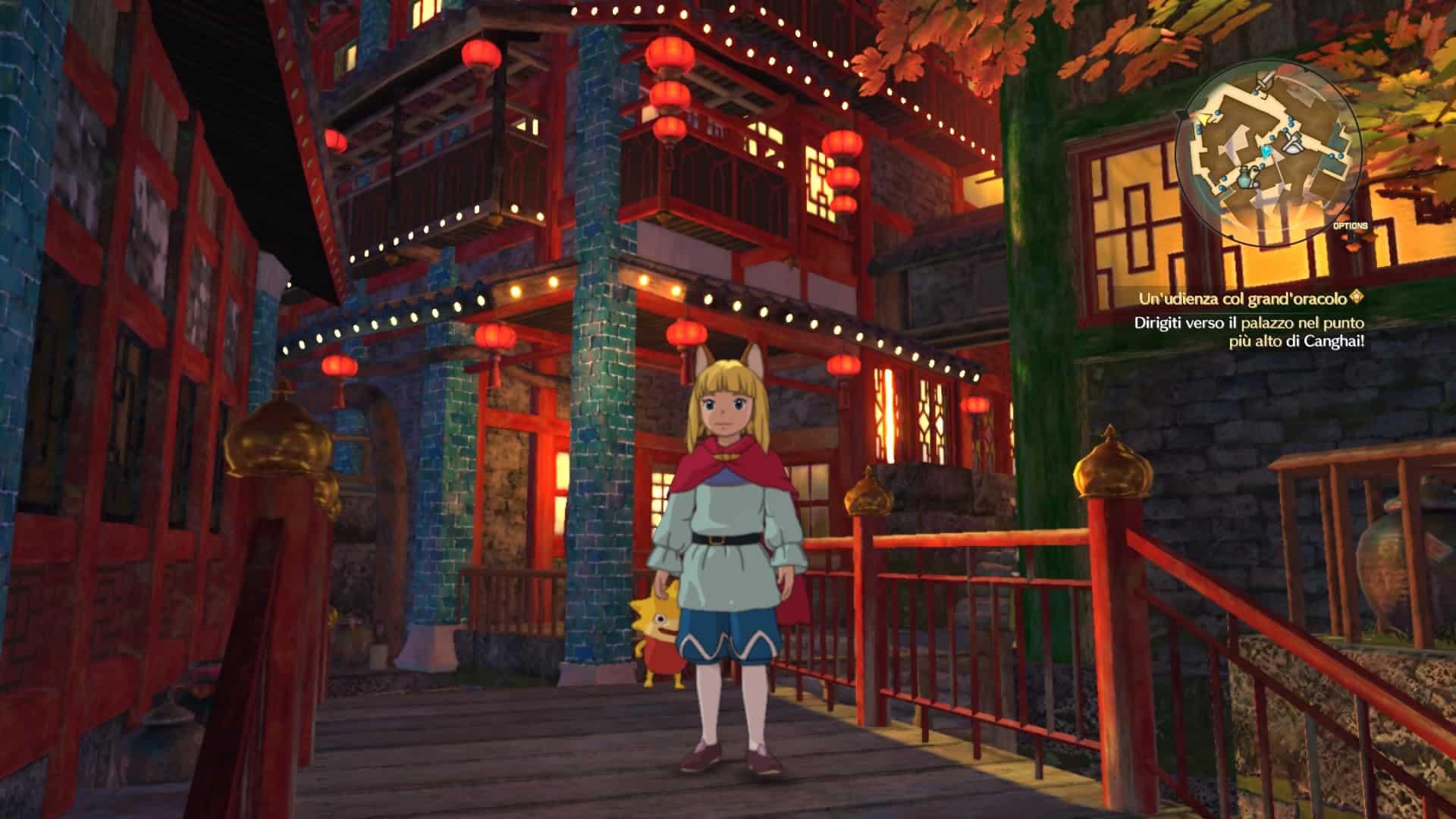 The sound compartment does a good job, with some very inspiring tracks, all of them consistent with the environment and the general mood of both games.
What actually did not fully convince me was the story in itself. According to most reviews (have they really played the game?), this second title is better than the first one, which was considered a little bit too childish. I couldn't disagree more: it is true, as I wrote above, that Ni no Kuni was a coming-of-age story, but it had a logic of its own, consistent through the entire game, despite an uneven level of difficulty. Every step leads to a new adventure and although your desired outcome was clear from the start, the story unfolded in unexpected ways.
Ni no Kuni 2 is different: it may be a more adult title, with environment management sessions and strategic full scale-battles, yet everything in it seems decided from the very start, with the result that you embark in a journey that leaves no room to imagination. And the fun, in a way, gets turned down.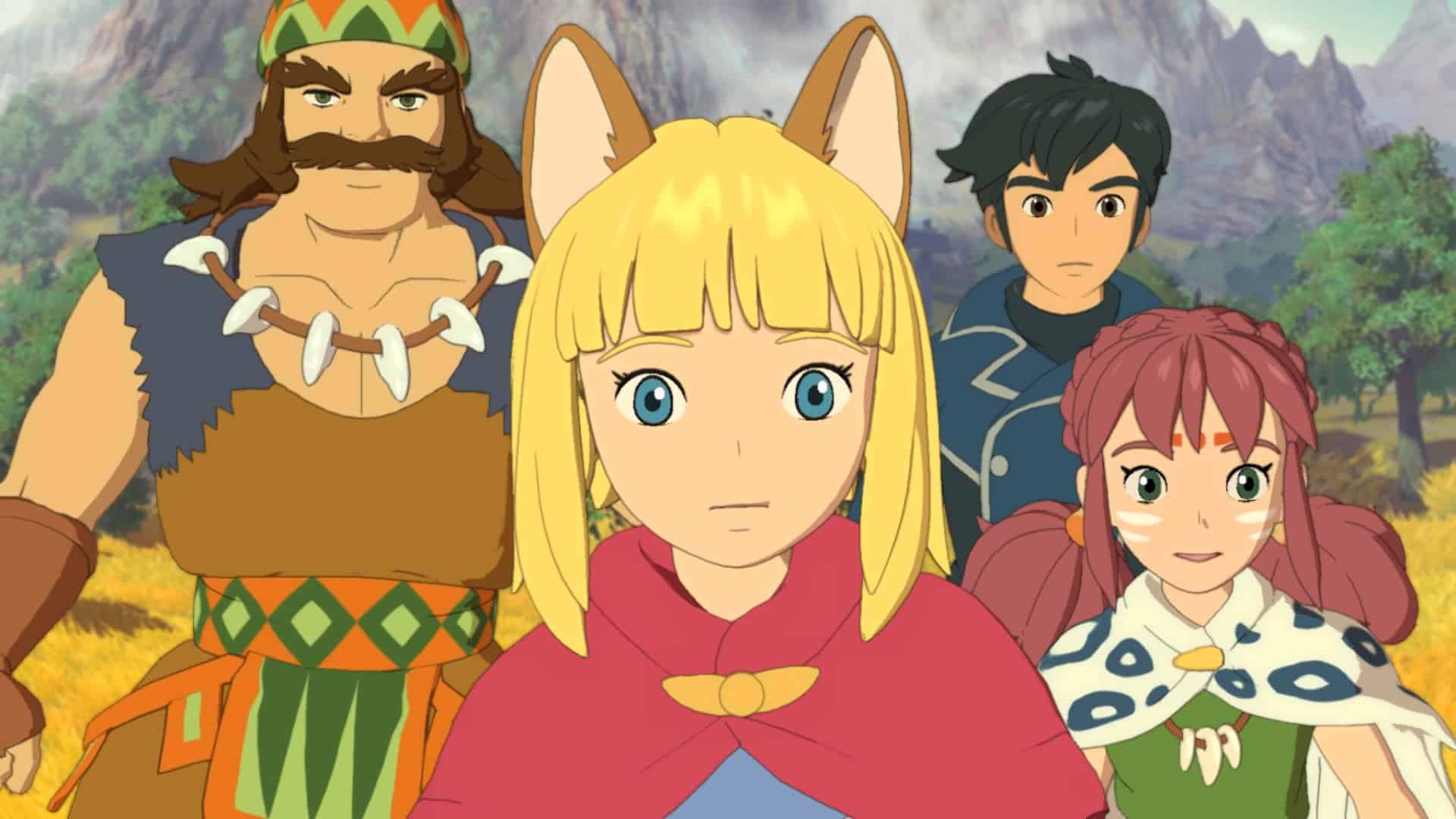 As an example, unlike Ni no Kuni, you'll never have the chance to experiment with the different kind of magic, since the right spell will be automatically selected when needed. Also, what added some spice in the first game was the continuous switching between the two worlds, and the catch was to understand who was who on one side or the other. Ni no Kuni 2, instead, only focuses on the alternate world: not a bad thing, but to me it felt like some continuity with the first game was lost.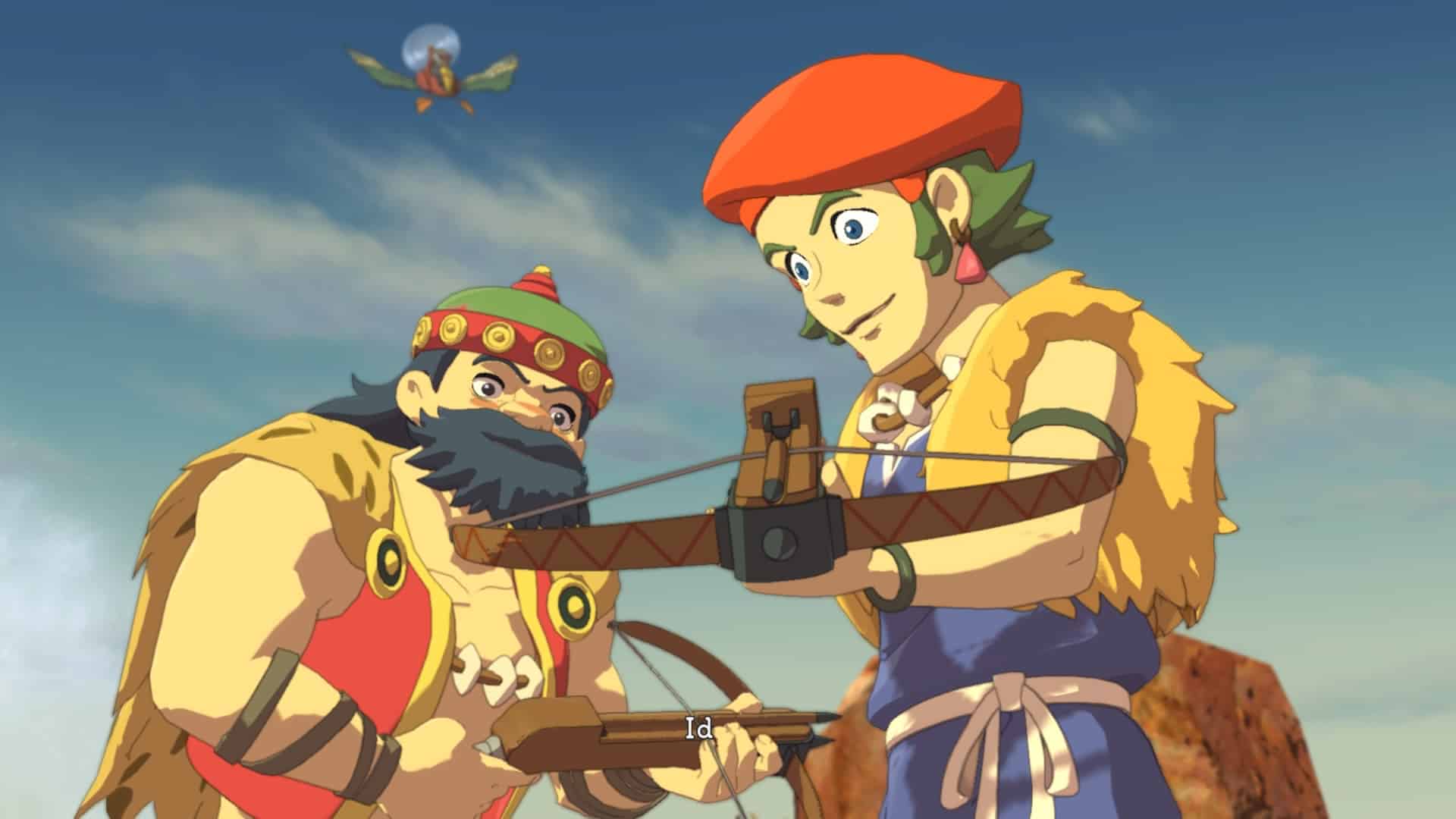 In addition, some of your partners end up to be dull and taken for granted in the long run, and the only thing you have to do is to advance in the story hoping to get to the final fight.
I don't want to be too harsh here: the game is a good one, I enjoyed it and, unlike the first one, I got a Platinum on it. Still, it does not feel as a finished business: many questions (mostly regarding the co-protagonist) are yet to be answered and something seems to be amiss, despite the almost 100 hours spent playing the game.

Ni no Kuni 2 has been developed with DLCs in mind and they will be released in the next months. Let's hope that at least one of them can give us insights of what is missing.
Another thing that I did not particularly enjoy is the fighting style: while the first game featured a turn-based mechanic, this one sports freedom-of-movement, with the possibility to change fighter on-the-fly during battles.
Although there is nothing wrong in this method per se (it does allow for more dynamic battles), you have no chance to control the rest of your party so very often your allies will just get in the way of your enemy, sometimes encountering a sudden death. Nothing too tragic here (my son and I always managed to get through battles, even the most difficult ones) but I believe that the preceding game mechanics would have better fitted the struggles of a kid trying to become a future King.
As far as the Special Edition goes, it has been reviewed some time ago on the blog. It is indeed a fascinating one, with a very well done and full-colored artbook. I cannot say if this one is better than the original game ones, but I do miss that embossed Book of Spells that was the absolute masterpiece 5 years ago.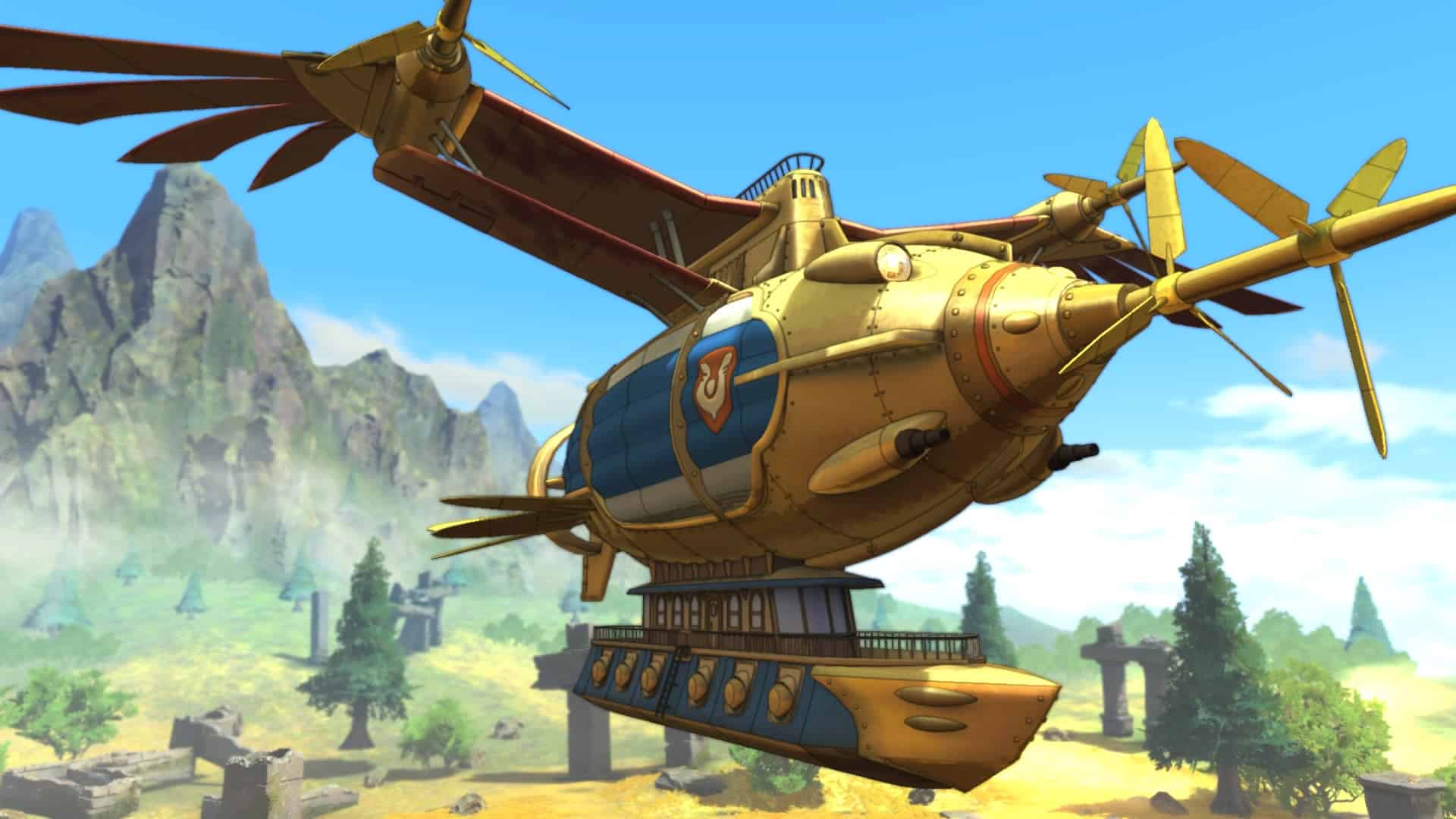 In the end, despite a few turn-downs, I really enjoyed the game and I think it should be in your personal library as well. The realm of Ni no Kuni is always pleasant to visit and most of their inhabitants and environments will fully satisfy your hunger for Japanese games and animation. In addition, I do hope that the upcoming DLC (the first of which was published on August, 9) shed some light on some of its obscure events in order to make this title the masterpiece that it could be.

AFTERWORD
So, over 5 years have passed after that second, long article … but the spirit remains unchanged. Actually, after a couple of years that forced me away from the blog for personal and duty reasons, I came back with a vengeance and 2018 has been a very prolific period, so far, in terms of reviews.
Through the years the blog has grown a lot, passing from less that one thousand registered users to over 11K followers (over 12k on the FaceBook page). I believe this to be a very remarkable feature if you consider that none of us is a blogger for a living and that no one is actually endorsing this site. I like to think that the magic is all in what we do and how we do it: we like games, we play games and then, when we are finished, we honestly write about them. Sometimes articles struggle a bit to come out and they appear a little late but, unlike many other sites, we only publish a post when we have completed the game, never giving a score only because we supposed the game to be good regardless.
I am proud to be part of this project, and I thank Tony for that. Here at Amigaguru we have a vision: a world where game reviews are fair and honest and come only after having fully tested the product. Our mission is to make that dream come true, without shortcuts, despite the title being an AAA software or an Indie one. So sit down and relax, my dear reader. We are here to stay.
Follow Us... Inspire Us To Get Better... Keep The Flame Alive
About Post Author