Shop Display : Nintendo Gamecube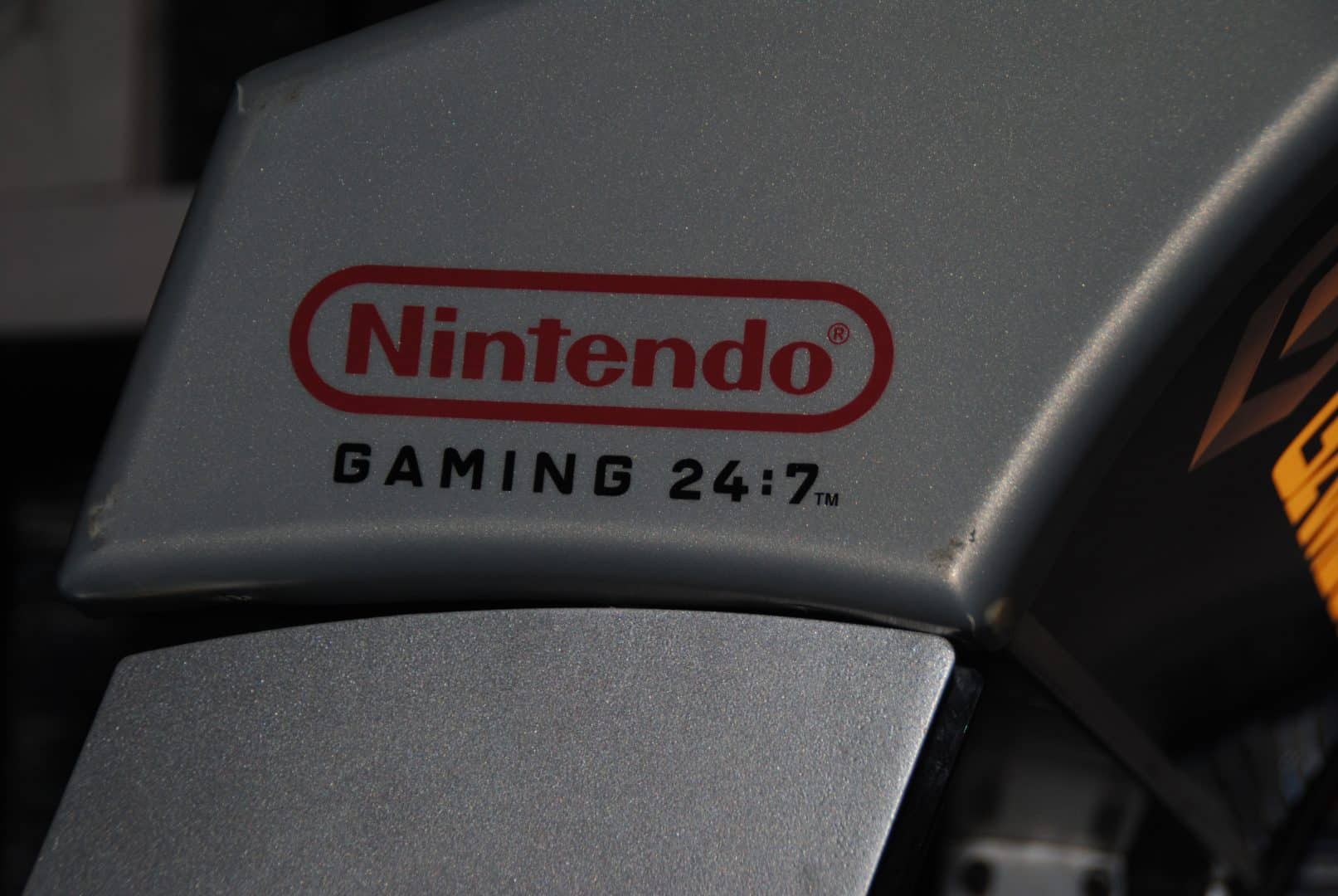 I finally got hold of a Nintendo Gamecube, it is the first GC that i have ever owned, and i am quite excited to give Mario Kart and such a go. I didn't plan on getting a GC at this point but sometimes i come over some special deals so things just happen, and this time around i came over something really special and maybe most of all, it was really cheap.
Here you can see the GC, it came with 3 controllers, 2 of them quite bad but the unit itself was mint…
This picture should give you a hint what i bought, i can share with you that it weighs over 120kg and that it is around 2m tall.
Yup, it is an actual shop display unit, incredible right?. Well, do you know what i paid for it? , prepare for a shock, heh, the price was on 37 Euro's, yes you heard me.
Both controllers on the actual stand have to be replaced, i have no idea if i can get new sticks but changing the whole controllers ain't a problem at all.
The actual stand does have some wear, but it is barely noticeable and it is 12 years old so some wear is a given due to it being used in the public by everyone who wanted to try it out.
I have not put in a tv or monitor yet but i have a nice Commodore tube monitor ready for it if i ever get around to mount it.
The light in the top for the Gamecube logo works on the front and back.
The stickers around the stand are complete and mint.
This is the heavy thing, well most of the heavy part anyway, this alone is probably 80kg, and it has been modified a bit too, to make it heavier by the looks of things.
This plate looks unoriginal, but i guess that is because of the modification is done to it.
The unit works, some yellowing on the front.
The bulb underneath the console (in the stand) is broken and need to be replaced (easy enough).
The dome which is supposed to be protecting the GC is gone and the old owner has no idea where it went and by the sound of it he never got it from the owner before him (the shop?).
This is the back of the stand, loos mint, Nintendo approval papers included, fan works, locks work and there are no signs of overheating inside.
Stickers intact on the front too, the tv that was included was quite bad, the model was far from good and worst of all was that it was "broken" so i asked if the old owner could dump it at the scrapheap for me.
UPDATE:
And now over to the sad thing, the unit is too big for me and my game room, and my girlfriend has told me that i need to get rid of it, i agree really.
Really sad and i while i knew it was huge i still had no idea that it was "this" big so it has to go although i think i will keep the actual GC and the new controller.
These things go for around 150 to 300 Euros, which means i will earn a lot of money on it, but i was lucky and a huge thank you to the guy (Espen) who told me about the unit.
i hope the unit will please the next owner, i will clean it up and try and replace the bulb and the controllers although i will not promise anything for now. I guess i have to clear this with the next owner.
Thanks for your time.
Follow Us... Inspire Us To Get Better... Keep The Flame Alive
About Post Author