Unboxing the Knight! – Batman Arkham Knight CE
Arkham Knight is the latest and, sadly, the last chapter of Arkham saga.
Originally scheduled for the beginning of June, the release was postponed of the end of the month and, when the time arrived, it only came in a digital version due to post-production problems.
It was only a few days ago that I was finally able to put my hands on the physical copy of this long-awaited game and on its Limited Edition box.
As usually happens nowadays, the box is huge and even bigger than Mortal Kombat X one!. This fact (and others as well) are starting to get on my nerves … so expect a rant about it real soon!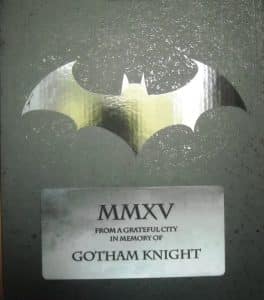 As a standard for such editions, especially when they come from Warner Bros, the box contains the first issue (actually, Issue #0) of a brand new comics.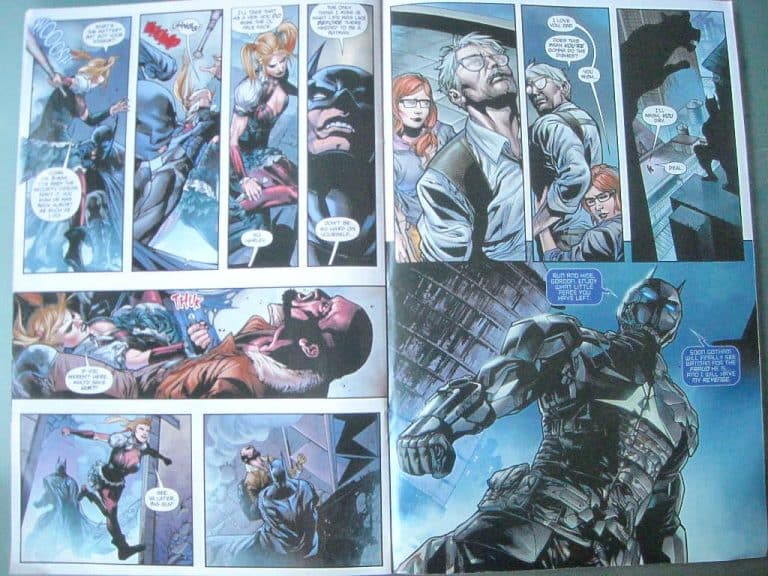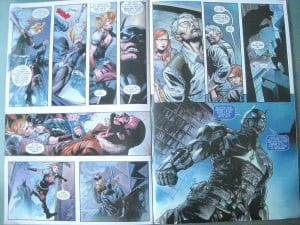 Then comes the artbook, splendid and featuring a double cover, which holds the latest Gotham incarnation.
I must say that, although very well done and consistent with Rocksteady works, this book is a little less inspired if compared with the one contained in "Origins" (actually made by Warner Bros Montreal), which captured the spirit of Gotham in a very dark and mature way.
The metal case is fine as well, and of course, it contains the game disk and various DLCs, including the outstanding, but ridiculously short, Harley Quinn campaign. I'll give you guys more info about this matter inside the upcoming game review.
And, last but not least, here is the magnificent, oversized, and maybe not entirely necessary, Batman figurine.
This "monument" is actually a lamp. The right upper corner of the basement conceals a switch, which will power up a series of LEDs that will illuminate Gotham skyline once pressed. I actually like the idea, but I started to wonder if I really needed it and how big the next Collector's Edition will be.
These thoughts led to my next article…. so stay tuned for it!
Follow Us... Inspire Us To Get Better... Keep The Flame Alive
About Post Author