A Look At: Child Of Light Deluxe Edition
"Child Of Light is the perfect game for you and your GamerBlog", "Child Of Light is pure and polished beyond anything else", "The Vita screen is perfect for this game".
These are just a few of the opinions i have heard over the last year or so.
I bought Child Of Light in May 2014 and 2 days ago was the first time i fired the game up, why i have waited this long is not that hard to explain really as i bought the PS4 at the very same day and the last thing i wanted to try on it was a "PS3" game…
I decided to wait and eventually i just forgot all about it and the only thing reminding me of it was the comments from friends and readers on this blog.
I had no plan to start the game but i needed something new while waiting for the next AAA game and i needed something small that i could complete quickly. Child Of Light was the one i selected to fill my time with good gameplay, great mechanics and wonderful graphics.
It did not take me long to realize how this game was not the one i thought it would be, yes it does look great and it somewhat wanted me to try to like it but it failed as soon as it went away from being a platformer and into a story-driven 2D scroller JRPG puzzler with a turn-based fighting system.
EDIT:
Don't get me wrong here but puzzlers are the last thing i want to see in games today, especially in 2D platformer games.
I gave the impression that this game was a platformer per se. what i tried to say was that i wanted a new platformer ala Mario or Rayman with this (or something) type of style and that the media and reviews led me to believe that this game was a platformer.
End EDIT…
I know that there is a big fanbase for this game and i really want to like it but it became boring within minutes for me and the whole "artsy" look did not help me either. The style and animation in the game are, to say the least darn good and the few levels i saw had soul (no pun intended) but i felt that the game took me nowhere and that the "puzzle and chat" elements destroyed the experience i wanted from the game.
I promise you and all my readers that i will try and complete the game at one point but for now, my journey ended after beating the first boss thing. I got too many games for now and i rather spend time on the ones i like rather than ones i should complete because of my conscious.
So it has been said, the game did not live up to the hype for me and while i did not complete it yet i still decided to write and rate it, peculiar indeed and very uncommon for this site and me.
And now over to the best thing about the game, i bought the retail version which came out as a Deluxe Edition only and this box came with a lot of goodies for a very cheap lump of money (12 Euro).
The box design screams "buy me", the design is beautiful and well thought out with its glossy look. It looks much more expensive than what it costs for sure and i guess it might do that too.
There is a lot of things inside the box but the one i like the most has to be this keychain thingy, it is based upon the helpful friend from the game and best of all is that it comes with a battery and bulb. It is no flashlight but it has a very cool look and the battery-drove light glow made it even better. Top notch stuff, i might have to buy a second game copy just for this quirky little item.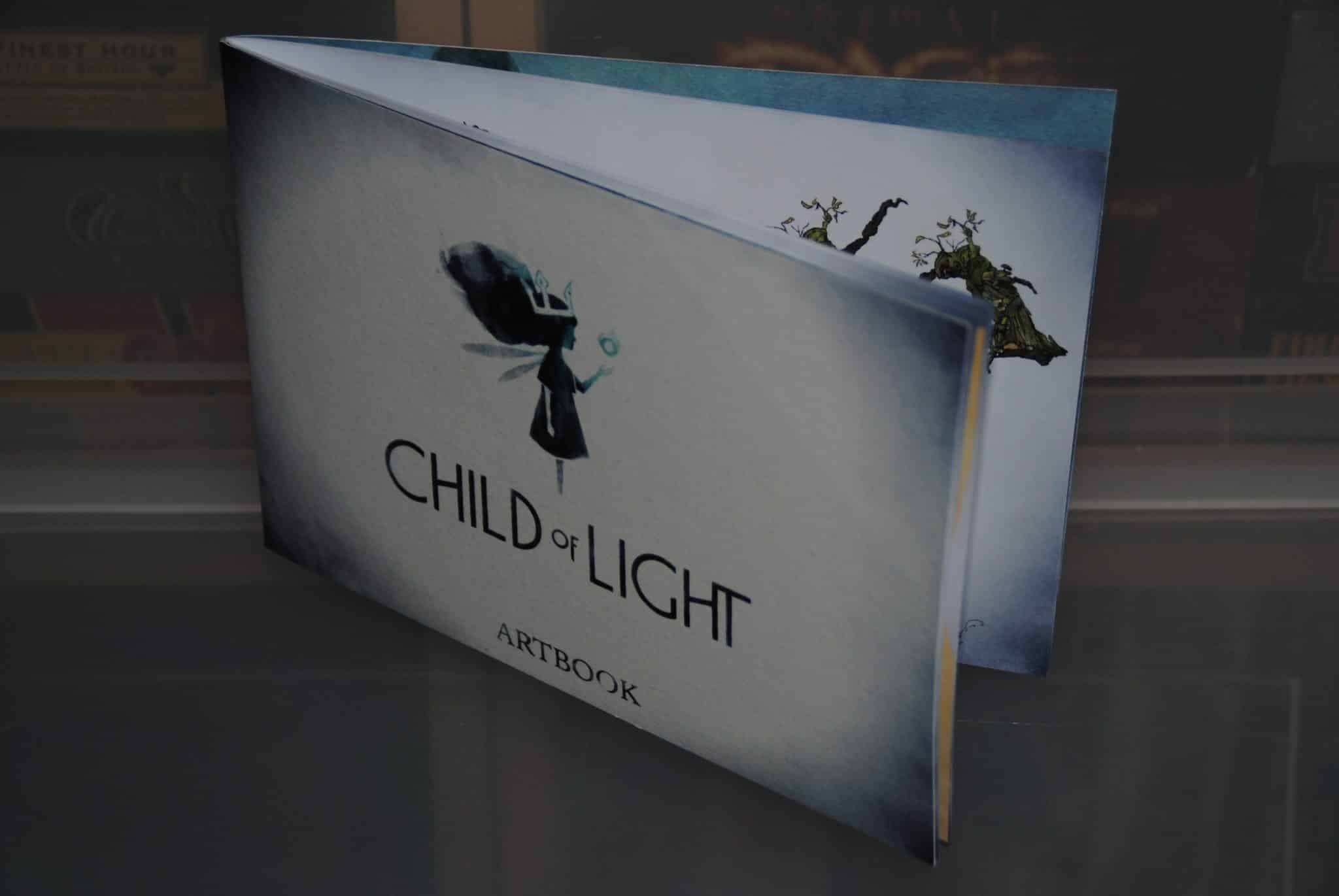 I love most artbooks and while this one is tiny i still love it, great art and it is produced with a decent paper quality. Colourful and a good representation of the game art or at least the little of the game i saw before i switched it off.
Box and DLC leaflets and with complementary PSN code for the first of you guys to take, it has not been cashed yet so you might be the lucky one.
The collector box even comes with a huge poster and while it is not a poster i would put up on my wall i still find it quite special.
And now for the bad part with the box, the box comes with no Blu-Ray disc as this game is downloadable only so the game is only obtainable with an online connection and a PlayStation Store account. Most people out there should have a PSN account by now but still, i would have preferred a normal Disc Release over this alternative even if it would have meant that i had to pay 10 Euro more or whatever.

So there you have it, a cheap boxed edition of a downloadable only game bundled together with a lot of fancy stuff. The game will most likely make a lot of senior gamers out there happy, maybe even others too.
I have rated the game and the retail package together so the score can go both ways for "you" depending on if you go for the Deluxe version or not.
PS: The retail version only includes the PlayStation 3 and PlayStation 4 version of the game, the Vita version was released in 2015 so it was never included with the cross-buy voucher code and still ain't if bought now on the PlayStation Store.
Follow Us... Inspire Us To Get Better... Keep The Flame Alive
About Post Author