A Look At Uncharted – The Nathan Drake Collection Special Edition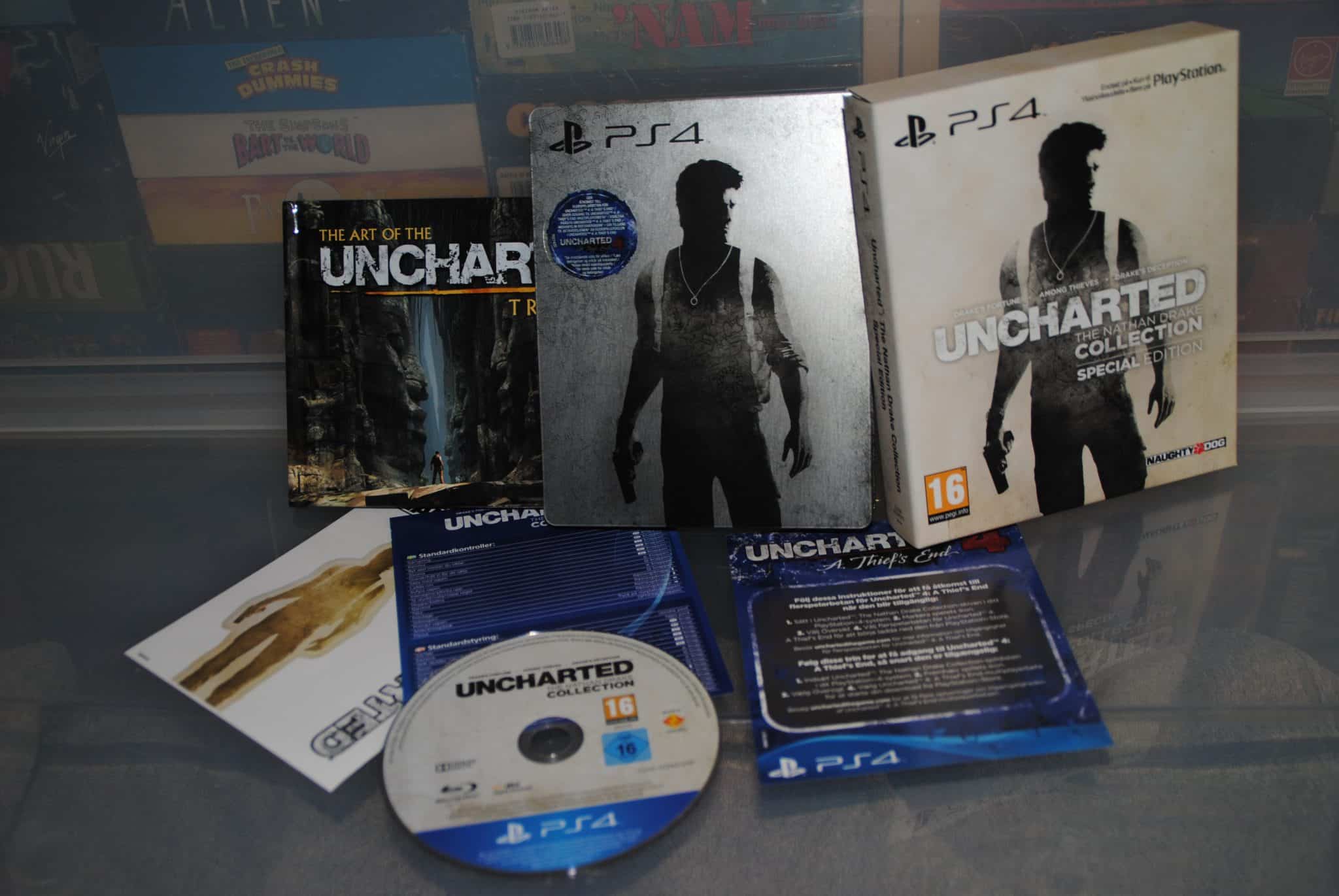 I went and pre-ordered Uncharted The Nathan Drake Collection (trilogy) when I heard that there was a Special Edition coming out on release, I pre-ordered it blind, I had (yet again) no idea what was inside the box.
Special editions and I is like milk and honey, i love em!.
So what was inside the box then? did it live up to the expectations or not?
When I opened the package I got a bit surprised by how small it was, I kinda expected it to be a bit overkill actually. It is a Naughty Dog title and one of the PlayStation system sellers, and maybe most of all, this autumn most prolific game from SCE.
The box is great though and I can't complain about the quality of the carton/box and material used, it is sturdy and gives the impression of being more than just a standard paper sleeve.
.Yes, there's a Steelbook in this collection, unlike a certain another collectible (a cough *Dragon Quest* cough) this month although this Uncharted one is rather dull and boring and far from what one would expect from a game in the series.
Dull yet effective and somehow manages to stand out from other games in my shelf, I did not dare to do a picture with it together with Last of Us nor Uncharted 2 and 3 Steelbooks as that would be unfair to this one.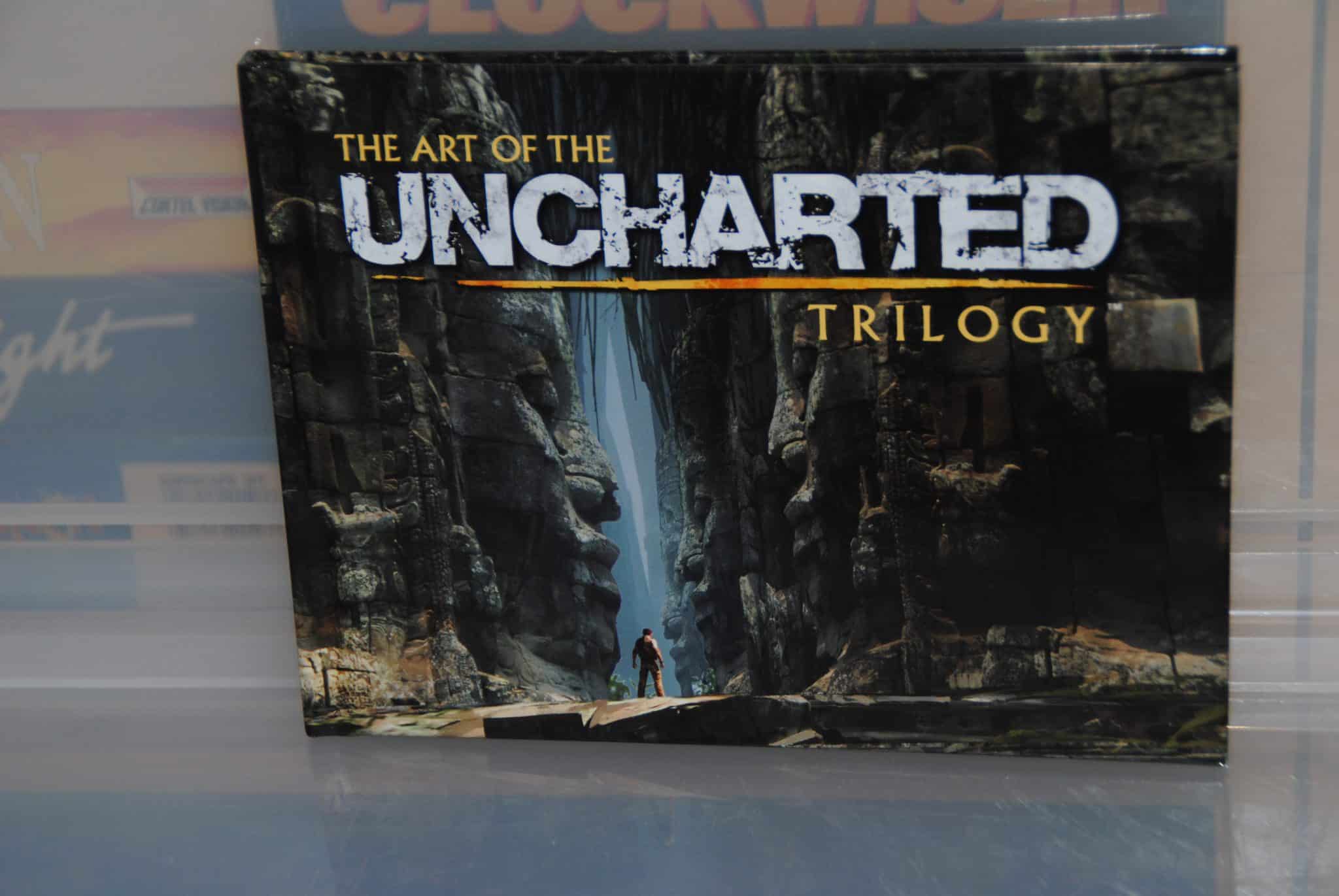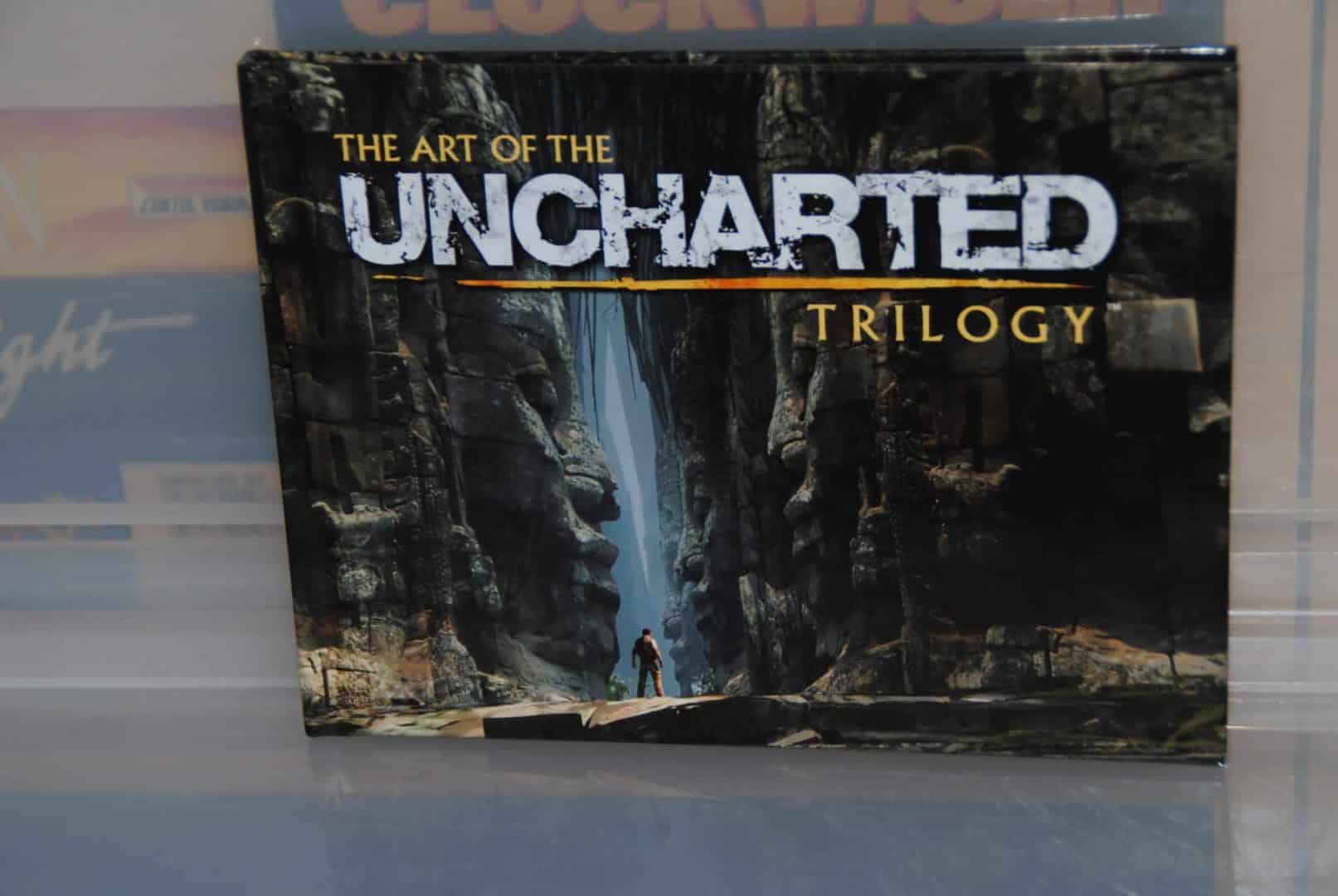 The Art of the Uncharted trilogy is also included in the box, a great book with lots of nice art from the 3 games, but there is something very familiar with this book though, can you guess what?
As I went through the pages I noticed that just about every page in there was something I had just seen somewhere else, yep the book is not exclusive and funnily enough it is a much "degraded" version of the Artbook released a while back.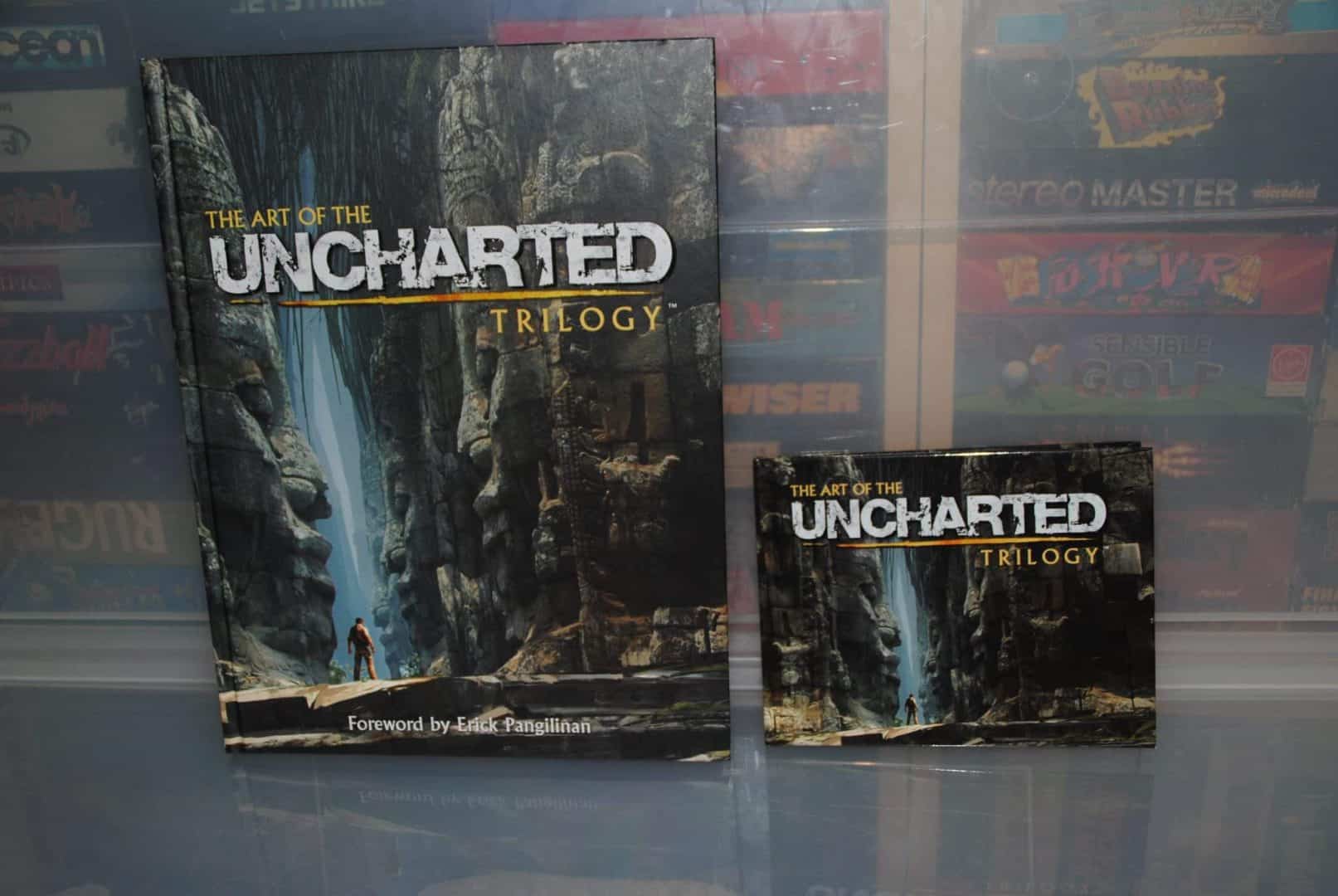 The book to the left is the one I bought at RETRO SPILLMESSEN 2015 in August, a huge book with over 220 pages of lavish art from the series. The book on the right is the one bundled with the collection and it is not only cut down into A5 format but also the amount of pages has been cut down to a mere 40 or so pages.
Included in the game is also an Uncharted 4 beta /preview download code, the code won't be redeemable before around Christmas 2015 but it is exclusive to the owners of this collection it seems (most likely only for a limited time).
The Blu-Ray for some reason only contains the 3 PS3 games and not the PSVita exclusive game Golden Abyss. Golden Abyss should have been in here if you ask me as the PS4 controller has most if not all features that the Vita has so there is no excuse for it not being in the collection.
Major disappointment.
Oh, one more thing, why on earth ain't Uncharted 3 3D?, the PS3 version was……
This is all the package has to offer, not a whole lot really and to me, it was a let down since I already had the artbook, that said the package is good looking and a nice addition to my collector's shelf.
The games are of course of very high value to me as they are simply 3 of the best games that I have ever played and the extras are just a bonus.
Will this box ever be worth something? who knows, I have no idea how many were produced and most likely never will. There are some copies still available at CDON.COM and AMAZON and that is never a good sign when it comes to the items being of any collectable value.
Follow Us... Inspire Us To Get Better... Keep The Flame Alive
About Post Author