Tony's Game Of The Year Awards 2021
Oh hello there, Game Of The Year lists have always been a thing for people and most of the time I would struggle like hell to find one to write about due to the insane amount of games (old and new) that I play throughout a year.
Is it possible to write something interesting for you to read about my opinion on the actual Game Of The Year? Who knows.
Beware of unfair ratings and very strong opinions on what makes a game good for me.
This years Game Of The Year on the Amiga is:
Amiga GOTY for me this year stood between Turbo Tomato and Turbo Sprint, it has been very hard to pick only one of them.
#Amiga #GOTY goes to Turbo Sprint.
The full top 3. List…
1. Turbo Sprint
2. Turbo Tomato
3. Inviyya
Honourable mentions go to Shadows Of Sergoth, TinyUS, Inca man and many more, it has been a wonderful year of Amiga games but for some odd reason this year was a multiplayer year, I just couldn't get enough of playing with friends and family.
This years Game Of The Year on the PlayStation 4 is:
My #PS4 #GOTY this year goes to…
Ghostrunner is a very special game that came out last year but my backlog and spare time made me push the game all the way from last years launch to last month.
Beat it last night and I still want more, this is what Mirrors Edge 2 should have been IMHO, I am aware of there being a PS5 version available but I realized that too late and didn't want to start from scratch on that (for now).
The Full Top 3 list:
Ghostrunner
Katamari Damacy ReRoll
Rigid Force REDUX
There are so many honourable ones to mention and I am 100% sure that I will fail to mention all but I loved Darksiders Genesis, R-Type Final 2, WWZ, Zombie Army 4 and It Takes Two.
This years Game Of The Year for the PlayStation VR is:
This year stood between several games when it came to VR but the final two was 1976 Back To Midway and Sniper Elite VR.
1976 Back To Midway was just what I wanted in retro gaming in the VR set but the amazing feel and mechanics of Sniper Elite made me forget all about retro for weeks.
#PSVR #GOTY goes to Sniper Elite VR.
Top 3 list:
1. Sniper Elite VR
2. 1976 Back To Midway
3. Hitman 3 VR
Really though year for PSVR as there were so many good ones, I really wanted to squeeze the amazing FRACKED VR in my top 3 list but that was not possible, that said, it is one game you MUST check out if you haven't.
I would also like to mention Star Wars Pinball and DOOM 3 as ones that you should check out and finally ALVO which I really enjoyed too.
This years Game Of The Year on the PlayStation 5 is:
My PS5 GOTY has to be the easiest choice ever.
Totally blown away by it, from the very first second by its fluid gameplay and awesome graphics,style and mechanics.
My #PS5 #GOTY goes to Ratchet & Clank: Rift Apart.
Full top 3 list…
1. Ratchet & Clank: Rift Apart
2. Returnal
3. Demon's Souls
Honourable mention goes to Astro's Playroom.
In my opinion, a great year for games and I still got a lot of good ones to play that are stuck in my backlog.
Oh and one more thing…
The Game Of 2021 for me this was the one that blew my socks off and the one that just couldn't stop me from saying things like "OH MY GOD" & "JESUSSSSSS" & "WOOOOOOAAAAAAH" from start to finish, it took "only" 18 hours to beat but it was most certainly the best 18 hours of my Gametime in 2021, yup the game was indeed none other than…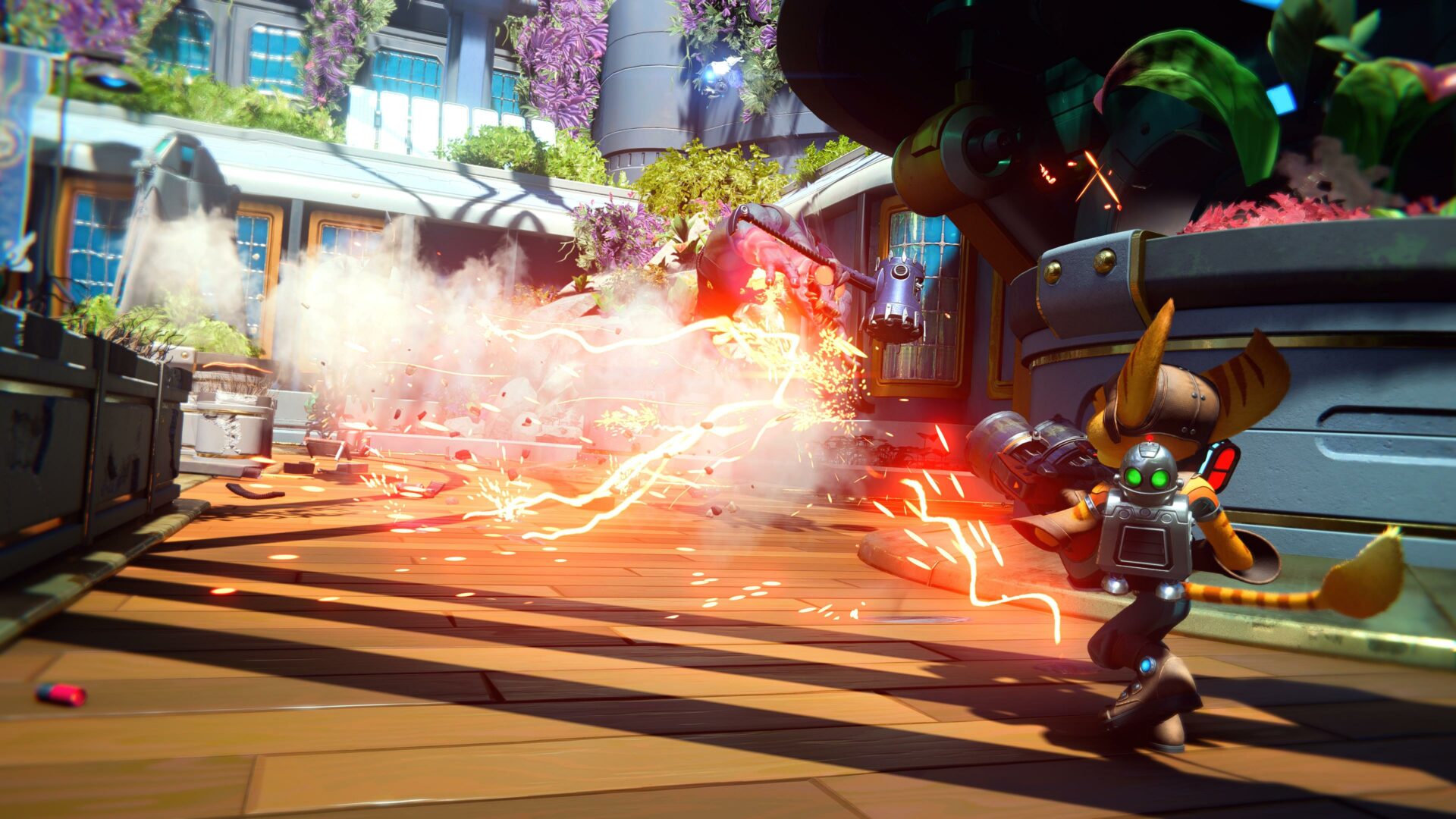 Follow Us... Inspire Us To Get Better... Keep The Flame Alive
About Post Author