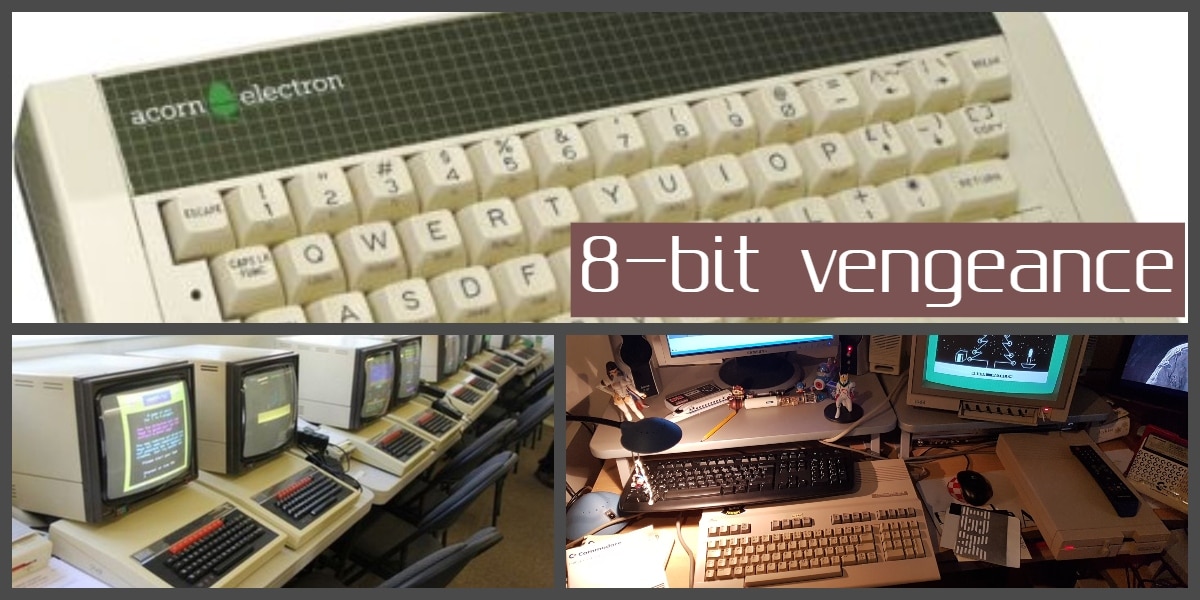 Such a busy life, I've been living lately: playing like I mean it (PS4, mostly), writing about games, writing about game coding, attending fairs across Europe like the wonderful Amiga34 in Neuss (Germany) or the incredible Lucca Comics&Games, reading novels, reading mangas, studying Japanese and so on …
Despite the fact that most of my time is being absorbed by the PS4 or the Amiga systems, it is no secret that I would like to go back to where it all started (for me anyway): the 8-bit period.
I already published various articles on the blog about this matter (all filed under the "8-bit Vengeance" subtitle) but this time, instead of dreaming about it, I'll just show what passionate and dedicated coders can achieve on machines that most people out there consider long-time dead.
I am a Sony and Commodore Amiga fanboy, meaning with that that I'm not interested in playing/coding on other devices, but that's only due to the lack of time: I do respect all platforms and I believe that the true meaning of the expression "console war" should have simply meant "better products for everyone".
For this reason, today I decided to post a few videos revolving around the Acorn Computers, namely the Electron and the BBC Micro. Please enjoy the following short videos, true masterpieces as far as I am concerned. They were made by Twitter users @electron_greg and @0xC0DE6502.
After my "Ripples demo" last autumn, I thought I'd try and do waves. #AcornElectron/#BBCMicro pic.twitter.com/xmcDQdTHLi

— Electron Greg (@electron_greg) December 3, 2019
Well played, sir, well played. Your #8bitSnow challenge successfully distracted me from my regular demo coding 🤣👍 Here is my version on the Acorn Electron and on the BBC Micro. My advantage was that snow looks like stars 😁 #8bit #acornelectron #bbcmicro #demoscene 🎅 pic.twitter.com/HVocXxZ4Ua

— ∞ 0xC0DE ∞ (@0xC0DE6502) December 3, 2019
Who said no new things were made for old computers anymore? https://t.co/sX1dpnHKSi

— ∞ 0xC0DE ∞ (@0xC0DE6502) November 24, 2019
Also, I wanted to thank @CommodoreBlog for brightening my day up every single morning with his fun posts…
I really miss free stuff in my cereal.
What toys do you remember finding? #nostalgia #ET pic.twitter.com/ef1gVbGatW

— CommodoreBlog (@CommodoreBlog) December 5, 2019
Finally, I decided to close this article where it all began, this time as console only: the original PS1.
25 years ago today, it all began! 🎂

Thank you to ALL the players, we wouldn't be here without you. 💙 #25YearsOfPlay pic.twitter.com/X9yTGp2Bw4

— PlayStation UK (@PlayStationUK) December 3, 2019
Keep the faith alive, 8 bits at a time!
Follow Us... Inspire Us To Get Better... Keep The Flame Alive
About Post Author