A Look At Bloodborne: The Board Game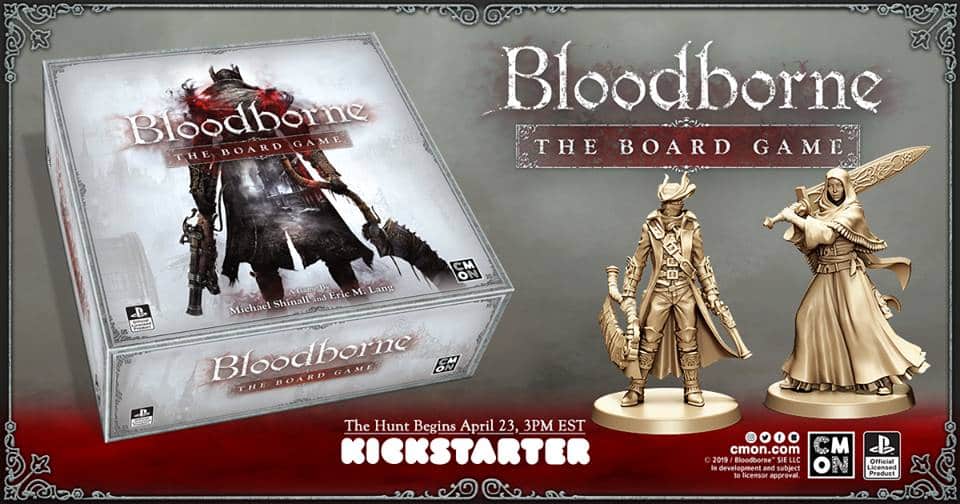 I am fairly sure that anyone following this blog is rather confident with FromSoftware products and, more specifically with Bloodborne. This title not only was a great success, but it is also one of Tony's all-time-favorites Actually, he covered the topic with two articles: the FIRST one was about the game itself; the SECOND, dealt with the splendid Collector's Edition.
Now, fulfilling most users wild dreams, the American factory CMON Games managed to get a license to produce a Bloodborne-themed tabletop game. The product was funded via Kickstarter and, according to rumors, it was backed in nearly 20 minutes after pledges started. The goal budget of 200 thousand was quickly reached and now, with 6 days left, it almost touched quota 2.7 million
I found out of this project way too late, and now the only thing left for me was pledging just to be a baker, with no reward. Yet, I'm linking here the OFFICIAL PAGE address, where you can find all the info you may need. Also, here are a couple of videos showing the concept behind the game.
Bloodborne: The Board Game is a dark and challenging action game designed by Michael Shinall and Eric M. Lang, where 1 to 4 Hunters must explore the town of Yharnam and fight their way through beasts, monsters and frenzied townsfolk to survive the night and uncover the source of the madness that consumes it. Based on the award-winning Bloodborne video game by Sony Interactive Entertainment, the board game brings the beloved title to life with amazing miniatures!
And speaking of those miniatures, here is a picture of the overall product taken from the official page I mentioned before. For sure, this is a real game changer!
I honestly don't know if I will ever have the chance to put my hands on the real thing or, despite doing it, I will ever have the time to play such a game. In case I do, you'll be the first to know. Stay tuned!
Follow Us... Inspire Us To Get Better... Keep The Flame Alive
About Post Author