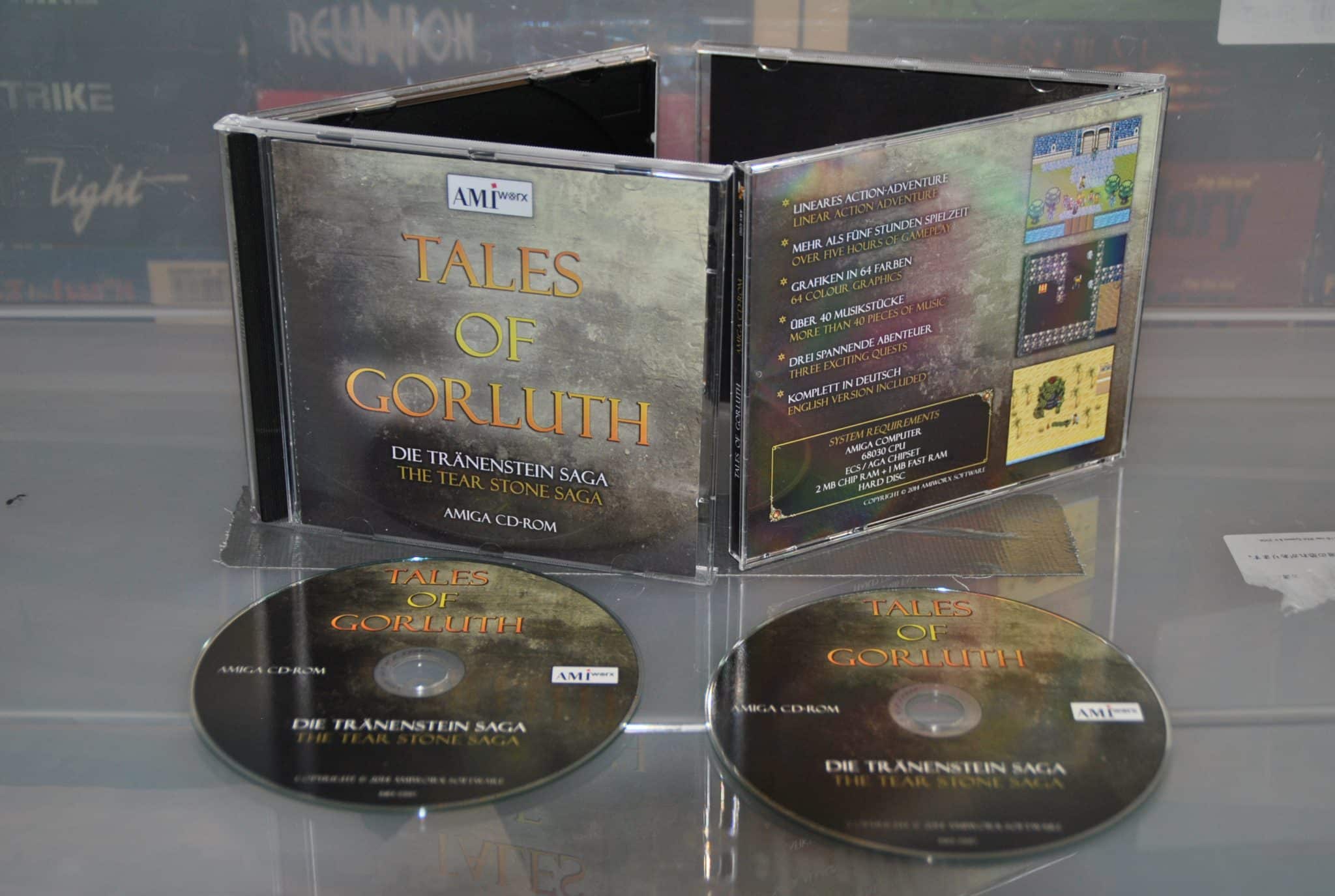 Every now and then when i browse websites or read game related news sites or magazines i bump into new games or work in progress on old and new titles but it is not often that i manage to miss major news about upcoming commercial games but yet again i have to admit that i somehow managed to miss this one too but luckily i wasn't too late as the day i ordered the game (about 2 weeks or so ago) that was also the day the game sold out (from the developer/publisher).
I ordered 2 copies of the game just to make sure i would get the game and the second copy i might give to a fellow Amiga user out there.
I am not sure if you guys know what Tales Of Gorluth really is and to be 100% honest here… well i don't know, i have only seen some weak Youtube video and screenshots without much explanation and I will have to record some and put out my own screenshots i think… when i have the time for it is another thing as for some reason the game does not run in E-UAE but it's probably just some setting that i have messed up… time will tell.
The game came in a normal Jewel case, not sealed but printed manual/inlay and with limited info… oh but it did mention the minimum specs required.. 68030(!), ECS or AGA and 2mb chip + 1 MB fast as well as a Harddrive.. this is quite some specs for an Amiga500 or higher, the A1200 came with a 68020 and 2mb chip….
The reason for these requirements is that the game was created with the engine Backbone and by the looks of it (and other games out there) that engine is quite demanding.
I will return with more info when i have tested the game but so far it seems like it could be quite good but i will have to remove my biased eyes and have a proper look at it and not just hype it up because it is a new Amiga game!.
PS: music is done by a band(?) named Blue Metal Rose and there is even a track in there from the almighty Chris Huelsbeck but more info later on when i have tried the game and checked the music.
oh, and yes, i am back now so i hope to be able to post more news soon.
About Post Author